Buyer's Guide: Best Baxter of California Pomades Review in 2023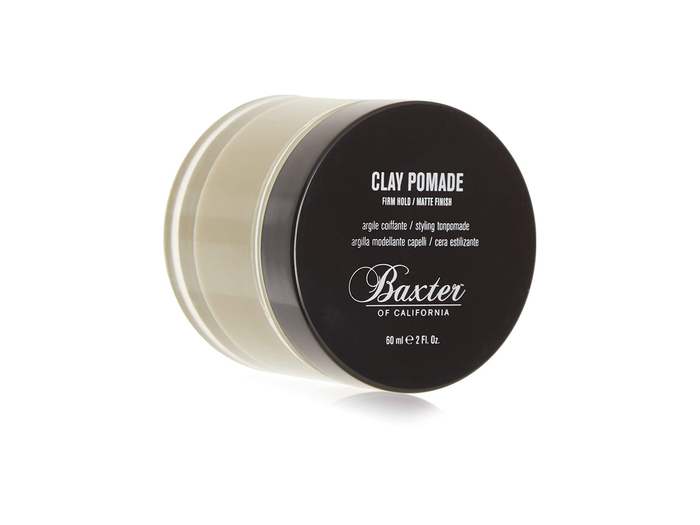 WiseBarber Top Pick
Baxter of California Clay Pomade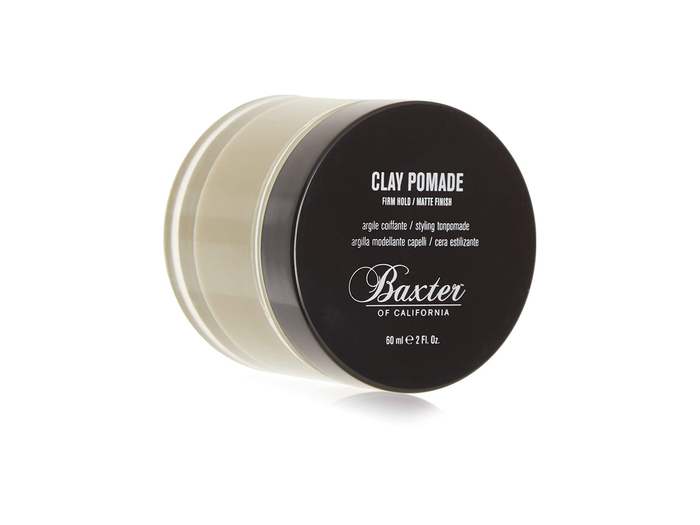 Baxter of California Clay Pomade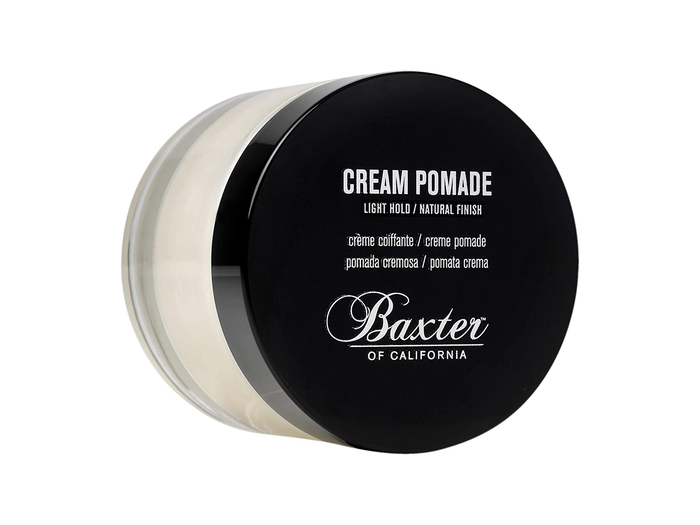 Baxter of California Cream Pomade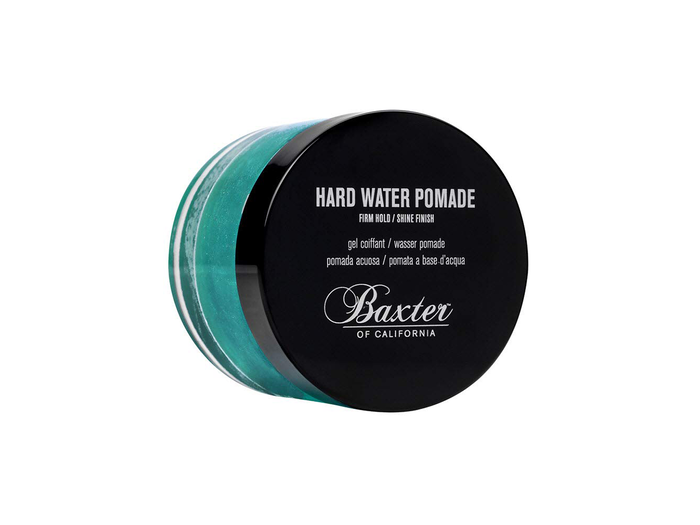 Baxter of California Hard Water Pomade
There is no denying the fact that modern men are constantly on the lookout for the best hair products. As far as pomades are concerned, your search ends here.
I have prepared a Baxter of California Pomade Review in 2023 to make your job a tad bit easier.
Now:
You must wonder why only these products feature on the list? We thoroughly researched Baxter in California pomades by keeping the following factor in mind to narrow down on these three products.
Product ingredients and formulation
Customer reviews
Product styling test
After an in-depth analysis of all these factors, we concluded that these three products deserve to feature on the list of Baxter in California's best hair pomades.
Rating Summary
| Rank order | Product name | Features (max. 10) | Usability (max. 10) | Scent (max. 10) | Overall Rating | |
| --- | --- | --- | --- | --- | --- | --- |
| 1. | Baxter of California Clay Pomade | 9.5 | 9.7 | 9.8 | 97 % | See details |
| 2. | Baxter of California Cream Pomade | 9.4 | 9.5 | 9.2 | 94 % | See details |
| 3. | Baxter of California Hard Water Pomade | 9.3 | 9.2 | 9 | 92 % | See details |
Top 3 Baxter of California Pomades in 2023
Baxter of California Clay Pomade
Baxter Clay Pomade is a premium, strong-hold, no-shine product that provides for multiple styling options. Made from a selected variety of premium ingredients, including beeswax, kaolin clay, and bentonite clay, it is one of the best pomades in the market and is recommended by several hair models.
My take:
This California clay pomade works perfectly with thin hair and offers a matte finish that gives the appearance of heavy volume. Its strong hold allows you to experiment with different textured hairstyles.
To add the cherry on top, the fragrance of the pomade is breathtaking. It offers an earthy smell that will make you reminisce the black licorice. A small quantity of this pomade is ideal for light to medium hold. It's light and dissipates quickly.
Now:
If you are looking for a pomade for your straight thick hair that will provide you with an elegant matte look finish and excellent hold, then the Clay Pomade for Baxter of California is the ideal choice for you.
Pros
Works with both thick and thin hair
Incredibly good scent
Suitable for a variety of hairstyles
Cons
The hold might be too intense for some people
Final Verdict
Baxter of Califonia's Clay Pomade is the best product offered by the company due to its strong grip, earthy fragrance, and sleek matte finish.
Baxter of California Cream Pomade
It is a light-hold pomade that softens up your hair and provides you with enough control to style your hair however you want. It has an easy lotion texture that makes it extremely easy to apply this product.
What I feel:
The cream pomade provides a natural finish and is ideal for straight, wavy, curly, and medium length hair types. As compared to the clay pomade, it offers a light hold but is still better than most of the products available in the market.
The pomade will last most of the day, but you may notice some sagging in your pomp as the day progresses.
All in all, it is an excellent pomade if you're looking to add moisture and hold to your hair with a natural finish.
Pros
Ideal for short hairstyles
Doesn't leave the hair dry
Extremely easy to apply
Cons
The hold might fizzle out after a couple of hours
Final Verdict
If you are looking for a lightweight product that will compliment your straight here perfectly, then it can be the right choice for you. Apply this product to damp hair to get the best results.
Baxter of California Hard Water Pomade
It is one of the most well-known but least tried products in the market. Made with glycerin and mica, it offers a beautiful shiny finish with a firm hold.
This Baxter product comes in a turquoise color and has a very different consistency than other hard water pomades in the market. The fragrance also varies from other contemporary products.
My take:
The hard water pomade offers you good control as far as styling is concerned. Therefore, you shouldn't need a lot of time to apply this product. However, if you too take too long, you will notice that the pomade will start to ball up noticeably.
You can fix this with wet-combing. This is probably the only reason why it is not the hair model's ideal choice.
Overall, it's one of the best water bases pomade available in the market that molds hair perfectly offers a sleek natural finish to your hairstyle.
Pros
Helps in showing the natural texture of your hair
Non-sticky and greasy
Offers a firm hold
Cons
Not an all-in-one solution. You might need to pair it with other products to get the desired result
Final Verdict
Baxter of California's Hard Water Pomade is a unique product ideal for average thick Asian hair. It augers for a firm hold and attractive shine.
Summing It Up
There is no doubt that Baxter of California offers some of the best hair product in the market. All the three pomades mentioned in this review vouch for the highest quality standards and provide terrific results.
Now:
The best part is that you can use different products to style different hair types. It doesn't matter if your hair is thick or thin, small or long, curly or straight; Baxter of California products have you covered.
Time to take action:
So, what are you waiting for? Get your hands on these awesome hair styling products today!
If you have any questions, you can shoot them out in the comments section below, and we'll be happy to help you out.
Frequently Asked Questions
Here's a step-by-step guide on how to use these products:1) Put a fingernail-sized amount in the palm of your hand and rub together to emulsion the pomade.2) Apply evenly throughout damp or dry hair with fingertips.3) Apply product to wet hair for a wet-look finish or dry hair for a natural look with less definition.4) Run a comb through your hair for a more finished look.
No, the Clay Pomade is oil-based.
Hair clay provides extra volume to long hair while also maintaining a hold to prevent them from turning fizzy. Whereas pomades are designed to give your hair a slick, neat look while providing a high shine finish.
A high-quality clay pomade is usually made with a mixture of kaolin clay, bentonite clay, and ethically-sourced beeswax. The proportion of these ingredients varies from brand to brand.
More from Mike Medders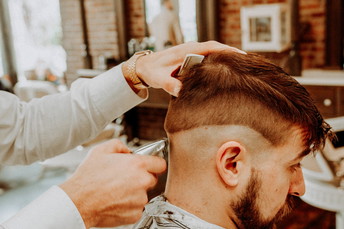 Trust me, I've been on both sides of the chair. I can't count the number of times a client has sat down and struggled…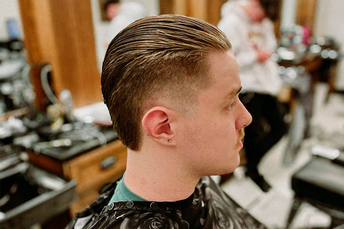 50 Different Ways to Rock the Slick Back Hairstyle for Men 1. Slick Back Fade @jules.thebarber Look: The slick-back…
Newest articles
Ever wondered how often you should be visiting the barber? Well, you're not alone. It's a question that's crossed the…
In the challenging world of barbering, it's not just about mastering the latest trends and techniques. The real game…
Ever wondered how to walk into your barber shop and confidently ask for the perfect fade haircut? Well, you're in the…