WiseBarber's Take on The Best Beard Growth Oil in 2023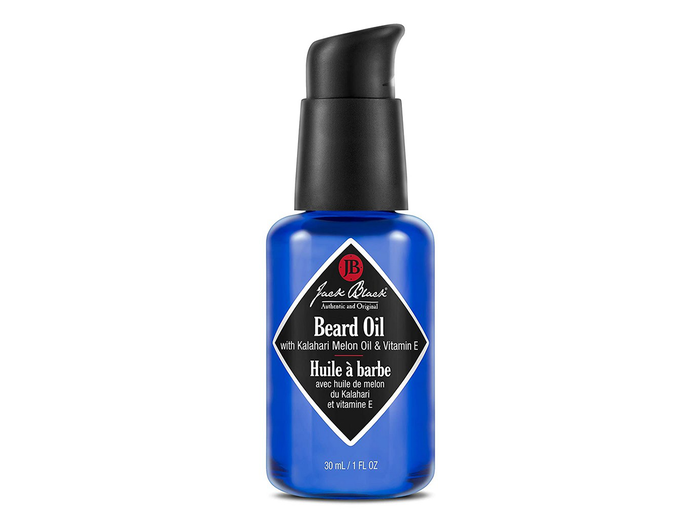 WiseBarber Top Pick
Jack Black Beard Oil
Now:
Have you ever seen a bearded man and thought to yourself, "Damn, wish I had a beard like that!"
Well, it does take time and patience.
But:
You can also grow a full beard – just like the Vikings did in the past.
The thing is it's not always that easy. In fact, a simple mistake will leave you looking like a caveman
Anyway:
One of the best products that most men use for beard growth is oil.
Most facial hair growth oils are designed to supply your beard with a ton of healthy, nutritious ingredients; that facilitate proper and rapid growth.
However:
To enjoy these benefits, you have to find the right beard oil first.
How?
Well, this post features seven of the best beard growth oils in the market today.
If used right, these oils can take your beard from a mediocre, middle school stubble to a glorious, thick and healthy beard; fit for a true Viking.
So, are you pumped?
Let's dive in.
Rating Summary
| Rank order | Product name | Ingredients (max. 10) | Scent (max. 10) | Value (max. 10) | Overall Rating | |
| --- | --- | --- | --- | --- | --- | --- |
| 1. | Jack Black Beard Oil | 9.7 | 9.4 | 9.5 | 95.2 % | See details |
| 2. | Mountaineer Beard Oil | 9.7 | 9.3 | 9.5 | 94.8 % | See details |
| 3. | Kiehl's Nourishing Beard Oil | 9.7 | 9 | 9 | 92.2 % | See details |
| 4. | Baxter of California Beard Oil | 10 | 8.3 | 9.3 | 91.9 % | See details |
| 5. | Viking Revolution Beard Oil | 9.3 | 9 | 8.8 | 90.3 % | See details |
| 6. | Redken Brews Beard Oil | 10 | 8 | 9 | 90 % | See details |
Now:
With the comparisons table down out of the way, let's look at each product in much more detail.
2023's Top 7 Best Beard Oils for Hair Growth
If you are looking for something premium that's infused with healthy and nutritious ingredients for proper beard growth, Jack Black Beard Oil might be your best option. Here's are a few reasons why.
Get this:
The Jack Black Beard Oil comes packed with awesome growth ingredients and benefits.
For instance:
This beard oil is blended with exotic oils such as Jojoba Oil, Kalahari Melon Oil, Marula Oil, Plum Oil, and much more.
All these ingredients work together to nourish and condition your beard; while keeping your skin from itching and drying out.
Thus, giving you a classic two-in-one value pack, right?
What's more?
This oil is light and fast-absorbing. Therefore, it won't leave your beard, face, or hands feeling sticky and greasy.
What about the scent?
Incredibly, this beard oil is odorless; meaning it won't clash with your cologne or body wash.
Awesome, right?
Pros
Awesome, healthy ingredients
Odorless
Nourishes and conditions
Great value for money
Easy to use
Organic and ideal for men with sensitive skin
Final Verdict
The Jack Black Beard Oil is my #1 choice for several reasons. Aside from having an impressive blend of natural oils, this oil also contains antioxidants and vitamins. Hence, it nourishes a beard and soothes the skin underneath. Gradually, making it ideal for healthy beards to grow.
For a more budget-friendly option, I'd recommend you get the 100% Natural, Mountaineer Beard Oil. It's not exactly a premium product, but this oil does get the job done. Here's why it's among the best.
In brief:
The Mountaineer Beard oil is an awesome blend of healthy ingredients. That includes grapeseed, almond, and castor oils. 
The brand uses this simple mix to produce a masterpiece; that is thick enough to tame a tough beard yet light enough to be absorbed by the skin and hair.
Moreover:
This oil helps to reduce irritation and inflammation of the skin; while, at the same time, smoothening and straightening your facial hair strands.
Scent-wise:
The mountaineer beard oil has a rich citrus and spice scent that's appealing to most people. And light enough to keep you comfortable all day.
Pros
Uses 100% natural ingredients
Light, crisp, and clean scent
Reduces irritation and inflammation
Budget-friendly
More value for money
Contains beard growth ingredients such as Grapeseed and Almond oils
Available in different scents
Cons
Adds a little bit of shine. Not ideal for men who love a natural, matte look
Final Verdict
Cost-effective, nutritious, and 100% natural – these are the best selling points for the Mountaineer Beard Oil. For anyone looking for an affordable alternative to premium beard oils, this is it.
Kiehl's Nourishing Beard Oil
Despite being pricey, Kiehl's Grooming Solutions Nourishing Beard Grooming Oil is an all-natural, lightweight product. It's designed to nourish beard skin and soften beards. Read on to find out more.
Why should you go for Kiehl's Grooming Solutions Nourishing Beard Grooming Oil?
Well:
It's a lightweight beard oil with the ability to tame even the toughest, unruliest hair strands.
This oil is easy to apply and absorbs quickly into the beard without a hassle.
Moreover:
Kiehl's nourishing oil offers a unique blend of exfoliating salicylic acid and Pracaxi oil; that gently eradicates dry skin cells, thereby, preventing dandruff and flaking.
Moreover:
This beard oil is composed of essential growth oils that are easily absorbed by hair and skin without leaving any grease behind.
Plus, it has a lasting fragrance of sandalwood, cedarwood, and eucalyptus.
Pros
Keeps dandruff and flaking at bay
Nourishes and conditions
Lightweight and easy to apply
All-natural ingredients
Paraben-free
Ideal for all skin types
Works well with tough, untamable beards
Cons
Scent can be underwhelming
Very expensive
Final Verdict
Kiehl's nourishing beard oil is truly an asset for every man – especially those with dandruff and thick beards. This product offers a myriad of beard growth benefits. However, it comes at a hefty price.
Baxter of California Beard Oil
In the realm of men's hair care products, Baxter of California is one of the best and most reliable brands out there. And the Baxter of California beard oil does live up to its reputation. Here's how.
Get this:
For a beard oil imbued with Coconut, Olive fruit, and Apricot Kernel oils, the Baxter of California comes packed with a ton of benefits.
For one, it's formulated to act as both a moisturizer and conditioner.
Therefore, this oil keeps your beard soft and tamable.
It's also lightweight; meaning it doesn't clog pores or leave your face and hands feeling greasy.
Plus:
Scent-wise, Baxter's #1 beard oil employs the magic of soybean and citrus essential oils to give it a clean and refreshing fragrance.
But note, the fragrance is not something everyone relishes.
And lastly, its Vitamin E content is a great promoter of healthy and fast beard growth.
Pros
Conditions and moisturizes
Works for all skin types
Significantly reduces itchiness
Promotes beard growth
Ideal for tough, untamable beards
Very lightweight and easily absorbs into hair strands
Cons
The scent isn't everyone's favorite
It's expensive
Final Verdict
As one of the brand's best products yet, the Baxter of California beard oil has truly earned its place among the best beard growth oils in 2023. And that's all thanks to its perks and formulation. But it comes at a cost.  
Viking Revolution Beard Oil
The Viking Revolution Beard Oil truly revolutionizes the way gents take care of their beards. It's one of the best-selling beard grooming products online. Here are a few good reasons why.
Let's face it:
What comes to mind when you hear the word Vikings?
Well, for me, I always visualize a group of brave, fierce warriors mostly comprising bearded men. You?
Well:
That's not exactly what you'll get from using the Viking Revolution Beard Oil, but it's a great product for men who want to grow a full, voluminous beard.
So, what do you get?
This oil is ideal for men with sensitive skin and comes blended with Argan and Jojoba oils. These prevent skin irritation, dryness, and frizz.
Moreover:
It also possesses anti-inflammatory, anti-bacterial, and anti-fungal capabilities to ensure your beard and face stay clean and healthy.
Plus, it is fragrance-free to ensure it doesn't clash with your body cologne. 
Pros
Prevents itchiness
100%, all-natural formulation
Anti-bacterial capabilities
Fragrance-free
Offers value for money
Great packaging
Easy to use and apply
Cons
Disappointing for men who prefer scented beard oils
Final Verdict
With the Viking Revolution Beard Oil, getting a fuller and healthier beard is easy. It comes with a lot of other benefits that you'll appreciate. Thus, making it worth some consideration.
Aside from containing numerous, nutritious ingredients, Redken Brews Men's Beard Oil does a great job of nourishing your beard while taking good care of the skin underneath. Here's what you need to know.
First:
Redken Men's Beard Oil is for men who love beer. Because it comes from a brand that's big on beer and malt-inspired formulations and fragrances.
And that's why not everyone finds its scent appealing.
However:
This product offers a blend of avocado, apricot, and coconut oils. These ingredients work – effectively – to moisturize and condition your beard hairs and skin.
What's more, this beard oil significantly reduces skin itchiness and irritation.
It is ideal for any skin type.
Plus:
Offers great value for money.
In terms of beard growth, Redken's Beard oil comes packed with oils that not only improve the health of hair follicles but also promote proper hair growth.
What about the scent?
This oil combines ginger root and wood oils to give it a slight woody scent. However, as I mentioned earlier, the scent is not for everyone.
Pros
Abundant beard care ingredients
Reduces itchiness
Conditions and moisturizes
Provides hydration
Offers value for money
Cons
The scent isn't for everyone
Final Verdict
With the Redken Men's Beard Oil, you get value for your money, an all-natural formulation, and the convenience of easy application. It's an awesome product and comes armed with numerous beard growth ingredients. If you don't mind its scent, then why not give it a try.
And that's it.
But:
Before I wrap this post up, here are a few, useful shopping tips for those who want to find other quality products.
Shopping Guide: How to Choose the Best Beard Growth Oils in 2023
Now:
With the advent of the internet, shopping is no longer just about browsing the isles in a store – both physically and virtually.
It's about getting the best products with ease and convenience.
And:
While shopping for the best beard growth oil, there are a few but essential factors you must consider. For example:
1. Ingredients
Note:
In the realm of beard growth oils, there are two primary categories of ingredients to look out for – carrier and essential oils.
Carrier Oils
Carrier oils are the main ingredients used by beard oil manufacturers. 
Now:
There are many options to choose from. But you should always make sure the oil used in a product is non-comedogenic.
Non-comedogenic oils will be easily absorbed by the skin and hair and won't clog your pores.
So:
Here is a quick rundown of some popular carrier oils and their main benefits:
Coconut Oil: It is easily absorbed by skin and hair and provides incredible antimicrobial and disinfectant properties. This oil's natural proteins and vitamins prevent premature aging and wrinkling.
Argan Oil: It is rich in fatty acids and vitamin E. This oil is easily absorbed by both skin and hair without leaving an oily feel, making it an effective all-natural moisturizer.
Grapeseed Oil: It is light – lighter than coconut oil – allowing it to seep into skin and hair easily. Plus, grapeseed oil is odorless and comes packed with antioxidants and fatty acids.
Jojoba Oil: It is perhaps the most popular carrier oil used in the manufacture of skin and hair care products. Jojoba oil closely resembles sebum – the skin's natural oil secretion. As such, it is easily absorbed by the skin and hair. Moreover, Jojoba has anti-inflammatory, anti-bacterial, and antifungal capabilities.
Essential Oils
So:
While carrier oils are the primary ingredients in beard oils, essential oils also play an important part in the effectiveness of a product.
For instance:
Essential oils – such as tea tree and peppermint oils – are used to give beard oils their scent. Usually, a manufacturer will combine two or more oils to produce a desirable, unique scent.
Moreover, some essential oils promote beard growth. Including:
Peppermint oil.
Lavender oil.
Tea tree oil.
And rosemary oil, just to mention a few.
2. Fragrance
I bet you want to smell nice, right?
However, scent is subjective and what works for you might not necessarily work for those around you. So, here are some dos and don'ts when it comes to fragrance.
First off, choose a scent that you like but won't irritate those around you.
Next, opt for products that use all-natural ingredients to avoid irritation and allergic reactions. 
Lastly, choose products that list the essential oils used to produce the scent.
3. Facial Hair Length and Skin Type
Quick tip:
If you are buying beard oil, first, consider the growth stage of your beard.
For example:
If you have a long, thick beard, you need a heavier oil to weigh down those strands to keep them down and in line. Lightweight oils are most ideal for thin, weak beard hair strands.
Moreover, you should also opt for oils that compliment your skin type.
For instance:
Products with lighter carrier oils are ideal for those with naturally oily skin. They will keep your face from appearing overly greasy.
4. Ease of Application
Now:
Ideally, you want to pick an oil that is easy to apply; i.e. not too thick and rich in texture. Oils that use a dropper are quite popular since they are easy to measure and apply.
Moreover:
The oil should not leave your face and hands feeling greasy and sticky after application.
In Summary
Get this:
Growing and maintaining a badass beard is more of a marathon than a sprint.
It takes a while to get desirable results. And with the right products and grooming routine, the whole process will be much easier for you.
Arguably:
Most beard oils have properties or ingredients that improve the health and hygiene of your mane. And the list above shortens your list down to seven possible options.
I hope this post proves helpful to you.
If you have any questions or thoughts on this topic, feel free to share them with me and your fellow readers in the comments below.
Thank you and #StaySafe.
Frequently Asked Questions
The best beard oil that will keep your facial skin and hairs moisturized and nourished is the Jack Black - Beard Oil. By keeping the facial skin in the best condition, it can promote the growth of facial hairs.
While it's not guaranteed that beard oil will make your beard fuller, they are very effective at moisturizing facial hair and skin. When the skin underneath is healthy and in the best condition, the facial hair will look great.
More from Mike Medders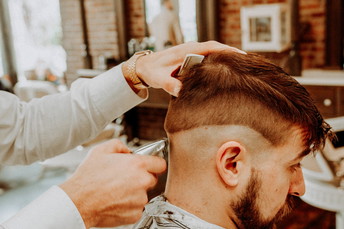 Trust me, I've been on both sides of the chair. I can't count the number of times a client has sat down and struggled…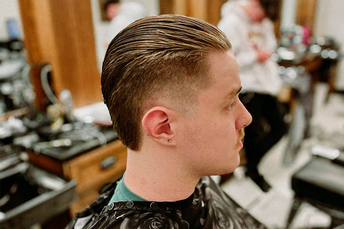 50 Different Ways to Rock the Slick Back Hairstyle for Men 1. Slick Back Fade @jules.thebarber Look: The slick-back…
Newest articles
Trust me, I've been on both sides of the chair. I can't count the number of times a client has sat down and struggled…
50 Different Ways to Rock the Slick Back Hairstyle for Men 1. Slick Back Fade @jules.thebarber Look: The slick-back…
Here is the thing: Manscaped's Peak Hygiene Plan subscription might be one of its sneakiest marketing tactics. Thanks…