Caliber 357 Magnum Review: An Honest Review
Impeccable battery life
Powerful rotary motor
Lightweight and ergonomic
As far as runtime in cordless clippers is concerned, the 357 Magnum is definitely among the best haircutters out there.
It features an extraordinary battery, a powerful motor, efficient blades, and an ergonomic design.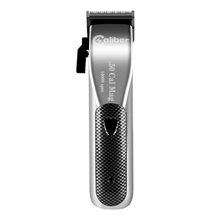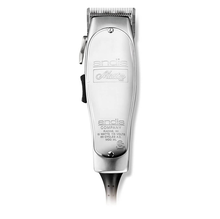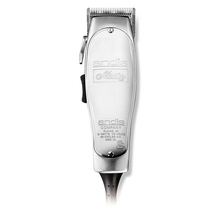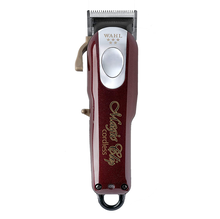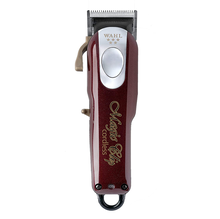 WiseBarber's Caliber 357 Magnum Review: A Closer Look
It's a fact:
Hair clippers from Caliber seem to be taking the barber industry by storm.
I've been hearing a lot about them lately.
So, I decided to test and review some to see what all the fuss is about.
Now:
The 357 Magnum is one of the brand's best sellers.
But:
The question I want to answer is…
Does the Caliber 357 Magnum live up to its hype?
I mean, is it powerful, lightweight, durable, user-friendly, and a true barber clipper?
And:
To do so, I will look at the Magnum's:
Features and functionalities
Usability and handling
I will compare it with other clippers
Mention some of its pros and cons
As well as my thoughts on the product
By the end of this review, you'll have learned everything you need to know about this clipper and whether it is worth buying.
So, let's get down to it.
Caliber 357 Magnum Review: Features and functionalities
Real quick:
Here's what you need to note about this clipper…
An Impressively Powerful Motor
So:
How much power does this clipper pack?
Well, the 357 Magnum clipper features a powerful rotary motor that yields up to 8,200 strokes per minute of raw cutting power.
Quite impressive for a battery-powered clipper, right?
This ensures you'll get through your haircuts – faster and easier.
What's more?
This clipper generates a lot of torque to back up the speed and that is where its rotary motor excels…
An impeccable combination of speed and power.
Furthermore:
It runs cooler than most clippers out there.
The 357 Magnum is also fitted with noise reduction technology, which means it runs quieter as well.
Awesome, right?
High-Quality Blades
Get this:
In terms of blades, the Magnum 357 comes fitted with a 440C Japanese steel blade.
I know what you're thinking:
Are they as cool and effective as Japanese Katanas (samurai swords)?
Well:
They're close enough.
These blades are thin, flat, and extremely durable – not to mention sharp.
Basically:
A blade's thinness and flatness ensure you get incredibly close cuts.
Meanwhile, its sharpness – paired with the powerful motor – ensures you have the ability to do bulk cutting without breaking a sweat.
Catch my drift?
What's more:
These blades are also adjustable, ensuring greater convenience and versatility during a haircut.
Up next, the battery.
Impeccable Lithium-Ion Battery
Now, here's the thing:
A cordless clipper means mobility, flexibility, and convenience, right?
Well, all this comes down to its battery, specifically its runtime and recharge speed.
Now:
Here, the 357 Magnum is the real deal.
Unlike brands that promise things they can't deliver, Caliber made sure this issue never makes it to their rap sheet.
How?
The 357 Magnum clipper's Li-Ion battery has a runtime of over 4 HOURS.
Yes, you read that right.
Hours not minutes.
And wait, there's more.
The downtime (or recharge period) you'll get with this clipper is only 2 hours.
I mean, does it get any better than that?
Simply put:
It's a clipper you can rely on to be there and get the job done; even when you have a lot of heads to trim.
Click Taper Lever
Another one of the Magnum's prize-winning features has to be its side lever – which has 4 positions.
Now:
I'm guessing you already know that clipper side levers usually move from position A to B.
However:
The 357 Magnum comes with a click lever with 4 positions.
These fixed taper points ensure you get more precise blade adjustments every time.
But most importantly, they give you complete control over your haircut lengths.
Nifty, right?
Other Cool Features
Design: This clipper features a slick, lightweight design with a plastic polymer housing which is durable and sturdy. Plus, it comes with three extra color caps so that you can enjoy using this clipper with your favorite tint on it.
Accessories: It also ships with 6 clipper guards. This gives you greater versatility in cutting lengths – from 1/16 to 1/2. And not forgetting the three different color caps, stylish charging dock, and other essentials.
Flexibility: Asidefrom being cordless, the Magnum 357 clipper's input is 100V – 240V and 50/60Hz, which means you should be able to charge and use it from anywhere in the world.
Anyway:
These are some of the features and functionalities that make the 357 Magnum a great hair clipper.
But:
Before we can classify it as a true barber clipper, we need to look at a few other things.
Next, let's look at how this clipper handles.
Caliber 357 Magnum Hair Clipper Review: Usability and Handling
To begin with:
The Magnum has a slick, ergonomic design that allows it to fit into any hand size with ease.
Its design also ensures you get a comfortable grip while working.
What's more?
The 357 Magnum is light with its weight evenly distributed throughout this clipper.
Now:
Pair that with the extra sturdiness from its housing, and the results are exceptional.
How exceptional?
Well, this clipper is easily maneuverable to cut even the tightest of spots.
The Magnum clipper also features a rotary motor, which is not only powerful but also cooler and quieter.
Moreover:
Its motor runs with minimal vibrations for a much comfortable user/barber experience.
Another quality that makes the 357 Magnum super easy to use is its flexibility/cordless nature; instead of untangling the cord every other minute, you get to focus more on hair clipping.
Now:
Here's something you won't find with most clippers – customization.
Yep, this clipper ships with 4 differently colored lids to help you with this; you can choose your favorite color from gold, red, blue, or black.
Awesome, right?
The best thing about this feature is that changing to any of these lids is very easy.
Anyway:
What about accessories?
The 357 Cordless Magnum clipper comes with six, quality blade guards for your convenience.
But here is a secret:
You can also use your premium Wahl guards with this clipper.
Nice, huh?
Now:
As you know, the Magnum comes fitted with a 440C Japanese steel blade; what you don't know is that these blades feature a deep-tooth design.
Basically:
This design ensures that the blade doesn't snag or pull any hair – no matter how thick or bushy it is.
Note:
Regular cleaning of the blade ensures that it stays sharper for longer.
Well:
Like everything, the Magnum 357 does have some shortcomings.
For instance:
Seeing as it is made of plastic polymer housing, the click notches on the taper lever side tend to wear out quickly.
This means that you'll only enjoy the control and instant feedback from taper lever clicks for a short while; thereafter, you'll just have to work with your instincts. Next, the Japanese steel blades can get hot, especially at the base.
I'll be honest, I couldn't get a lot of dirt on this clipper because they don't exist – for now.
And:
I wouldn't call it perfect, but at the same time, I'd be lying if I said it has numerous flaws.
Up next:
Some comparisons.
Comparison with other clippers
Now:
In this section, I will be looking at how the Magnum handles its competition.
What's in the Box?
Now, let's see what you'll be getting inside the package – apart from the clipper itself.
Blade Oil
4, different-color, interchangeable lids
Charger
6 clipper guards (1/16, 1/8, 3/16, 1/4, 3/8, 1/2)
Cleaning brush
Silk carrying pouch
User manual
Well, what do you think of these accessories?
Too much? Too little?
Summary of Merits
Now, you know how I do it.
Before I conclude, let's look at an overview of the Magnum's pros and cons.
Pros
Powerful rotary motor with up to 8,200 SPM
Adjustable 440C Japanese steel blade
4-click side lever for more precise blade adjustments
Impressive battery performance with 4-5 hours of runtime
Lightweight
Customizable with up to 4 different colors
Extraordinarily flexible and mobile
Ergonomically designed
Comes with great accessories
Versatile
Durable
Runs cooler and quieter
Cons
Blades can overheat
Flimsy taper lever
A not-so-premium feel
My Final Verdict
So:
Does the Caliber 357 Magnum live up to the hype?
In my opinion, it does.
In fact:
The Magnum checks every box there is when it comes to professional cordless clippers.
It features a powerful motor, an ergonomic design, and efficient blades; most of all, a highly reliable battery.
What's more, this clipper is lightweight and customizable.
So, if you are looking for a flexible, robust, and reliable cordless clipper that will serve you for years to come, then the 357 Magnum is your best pick.
Well, that's all.
Do you have any thoughts or questions about this clipper/review?
Please, let me know in the comments below.
Until next time… #StaySafe
Frequently Asked Questions
Check out the Caliber 357 Magnum review by barber Mike
More from Mike Medders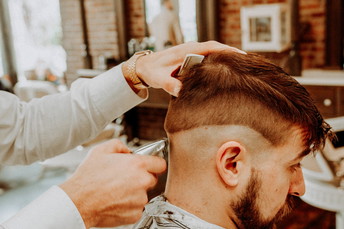 Trust me, I've been on both sides of the chair. I can't count the number of times a client has sat down and struggled…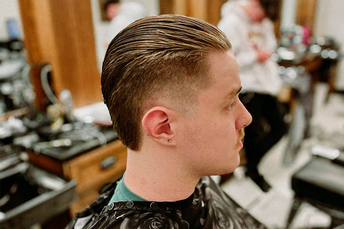 50 Different Ways to Rock the Slick Back Hairstyle for Men 1. Slick Back Fade @jules.thebarber Look: The slick-back…