WiseBarber's In-Depth and Unbiased Gamma Ergo Clipper Review
If you are looking for a futuristic-looking hair clipper, the Gamma+ Ergo is exactly what you need.
This excellent clipper also features ultra-durable blades, a powerful motor, and a reliable battery.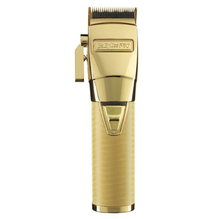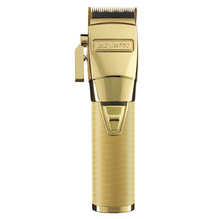 BaBylissPRO GoldFX Clipper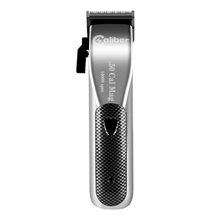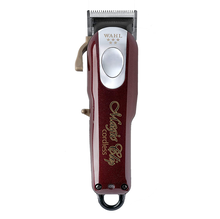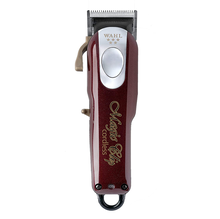 What Makes The Gamma Ergo Clipper Worth Buying? Well, Read This Full Review to Find Out
Now:
The Gamma Brand is, undoubtedly, one of the newest kids on the block when it comes to hair clipper manufacturing.
However:
They are making a lot of headway; hence, threatening to dethrone some of the giants in the industry.
How?
Well, by coming up with quality and impressive hair clippers like the one I'm reviewing today – the Gamma+ Ergo.
Get this:
The new Gamma Ergo hair clipper is designed to offer convenience, reliability, and efficiency; plus, it features a heavy-duty motor and impeccable blades.
Awesome, right?
Moreover:
This clipper has near-perfect ergonomics, hence the name "Ergo".
Anyway:
This shopping guide will focus on some of the qualities and specs that make the Gamma Ergo such a great clipper.
I'll discuss things like:
Features and functionalities
Usability and handling
How it compares with other clippers
Some pros and cons
As well as my thoughts on the product
Sounds good?
Let's begin.
Gamma Ergo Clipper Review: Features and functionalities
"Show me your friends, and I'll tell you who you are!"
This analogy best explains the relationship between hair clipper and their features.
How?
Well, I always say, "show me a hair clipper's features, and I'll tell you how good it is!"
Get it?
So:
Let's start by reviewing what the Gamma Ergo has to offer.
It Has a Potent Magnetic Motor
It's a fact:
A clipper's motor needs to be robust for it to offer better performance and good user experience.
And that is precisely what you get with the Gamma Ergo hair clipper.
This clipper features a turbocharged magnetic motor with speeds of up to 10,000 strokes per minute.
Impressive right?
This means that you can use it to tackle most hair types with ease.
Now:
Here's the thing:
Magnetic motors are powerful but don't produce a lot of torque; this limitation is mainly due to the linear movement of the motor.
But:
Don't get me wrong, the Gamma Ergo has ample torque; enough for all your bulk cutting needs.
Plus, the motor is durable and runs quieter.
High-Quality, Black Diamond Blades
Diamond blades?
What this means is that the blades have a Diamond-Like Carbon (DLC) coating.
How is this a good thing?
Well, with DLC coating, this clipper's blades become corrosion-resistant with a low friction coefficient.
Moreover:
It's also tough and durable with a smooth finish.
And the best part is:
These blades won't catch or pull any hair while shaving.
Lastly, the Gamma Ergo's blades can be zero gapped to improve its fading, blending, tapering, and line-up capabilities.
Now:
All these qualities serve to make these blades exceptionally efficient. And this is one more reason why the Ergo is worth buying.
Lithium-Ion Battery
Get this:
The Gamma Ergo clipper is fitted with a Lithium-Ion battery that offers up to two whole hours of continuous runtime; hence, earning it a spot among the best hair clippers in the market.
Essentially, you'll be able to get a good five or six haircuts before you run out of charge.
Admittedly:
It's not the best for a busy barber, but ideal for slow work hours.
What's more?
The Ergo clipper can be charged directly or through its nifty charging dock.
Moving on…A Stylish Click Taper Lever
This clipper also features a neat taper lever that helps you get the most out of its adjustable blades.
Now:
Some of you might find the lever a bit stiff; and I agree, it kinder is.
However:
Its stiffness often comes in handy for those looking to make quick and precise size adjustments on the fly.
Plus, if you set it to a specific position, you are assured it will stay there.
Remarkable, right?
Other Cool Features
Ergonomic design: The manufacturer has really done a great job with the design. This clipper comes with unique ergonomics, perfectly balanced weight, a nice grip, and is lightweight. That way you can use it for long periods without getting tired or uncomfortable hand cramps.
Customizable: The Gamma Plus Ergo clipper ships with 2 body kits allowing you to customize it to your liking.
Guards: The Ergo comes with 5 magnetic guards for greater versatility while shaving among other accessories.
Up next:
Usability and handling…
Brief Gamma Ergo Clipper Usability and Handling Review
Note:
Any clipper can have incredible features, but only the best are usable and easy to handle.
So, in this regard, what can I say about this clipper?
Well:
First of all, with near-perfect ergonomics, this clipper will fit into most hand sizes with ease; it's quite comfortable to use, lightweight and allows for a nice and firm grip even when using it for long.
What I like most about this clipper is that it's quite balanced.
By this, I mean that the Ergo clipper's weight is perfectly distributed to ensure there is no unnecessary straining during usage.
What's more?
If you feel like changing this clipper's design and appearance every once in a while, you can do it with ease and speed.
How?
Well, get this:
When you buy the Gamma Plus Ergo Hair clipper, you also get two extra body kits (Gold And Rose Gold Colors) and two thumb rest covers (Silver and Black). 
This means that you can easily customize your clippers to look the best way you deem fit.
Now:
Unlike most clippers, the Ergo comes with one unique accessory.
Which is?
Well, aside from the usual guide combs and blade oil, you'll also get a nice screwdriver to use when switching through the body kits and thumb rest covers.
Although:
I'm quite positive that most people won't need this because the Gamma Ergo's standard body kit looks just fine; quite elegant and stylish, if I may add.
Anyway:
Aside from looks, this clipper's motor offers:
Sufficient power for quite a number of haircuts.
Quality, strong blades that stay sharper for longer and are corrosion-resistant.
Plus, blade adjustments during a haircut are a walk in the park thanks to this clipper's click taper lever.
To be honest, these are just a few of the many perks you get to enjoy using the Gamma+ Ergo clipper.
Now:
Although the Gamma Ergo clipper is a great hair cutter, it has faults too.
Like:
First, there's a tiny design flaw that Gamma needs to address. Occasionally, the Ergo clipper often gets stuck in its charging dock.
And this means that you risk dropping, damaging, or breaking the dock if you pick up the clipper without first disengaging it from its charging dock. Moreover, it might struggle while shaving wet hair.
Comparison with other clippers

What's in the Box?
Now, let's see what you'll be getting in the box.
Blade oil
Charging Dock
5 magnetic guards
2 body kits and 2 thumb rests
Charging cable
Cleaning brush
Red screwdriver
User manual
As you can see:
You'll be getting the right amount of accessories to make your hair cutting effortless.
Now as I wrap up…
Summary of Merits
So: Before I call this a post, let's weigh the Ergo Gamma+ clipper's advantages and disadvantages to see if it's really worth your money:
Pros
Powerful rotary motor with up to 10,000 SPM
Impeccable battery performance with up to 120 minutes of runtime
Ultra-durable adjustable DLC blade
Click lever for precise blade adjustments
Extremely flexible, owing to its cordless nature
The blade can be zero-gapped
Customizable
Ergonomically designe
Comes with ample accessories
Versatile – in terms of blade guards
Cons
Its warranty is short
Seeing as this clipper and its charging dock are a tight fit, it poses the risk of dropping the charging system accidentally and at any time
Not ideal for wet hair
My Final Verdict
Well:
There you have it, the Gamma+ Ergo clipper in all its glory.
Is it something you'd consider buying? (Tell me in the comments below)
Anyway:
The Ergo clipper's ergonomic design cannot be disputed.
Hence, I'd recommend this clipper to anyone looking for:
An ergonomic, powerful, and easy-to-use hair clipper
A high performance, reliable, and flexible haircutter
A reliable clipper that can give professional looking haircuts anywhere, any time
Well, that's all.
As always, feel free to post your thoughts and questions in the comments below.
I'd really love to hear from you.
Stay tuned & #StaySafe…
Frequently Asked Questions
It's very easy to change your Gamma Ergo cover. Use the provided screwdriver to unscrew the four screws on the lower side. To change the lead cover, there are two more screws to unscrew after removing the top cover.
More from Mike Medders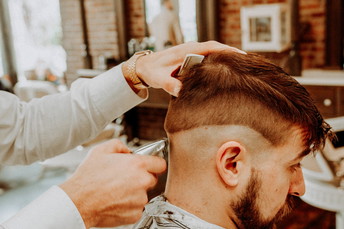 Trust me, I've been on both sides of the chair. I can't count the number of times a client has sat down and struggled…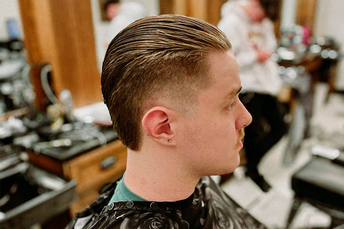 50 Different Ways to Rock the Slick Back Hairstyle for Men 1. Slick Back Fade @jules.thebarber Look: The slick-back…