Should You Buy the Hatteker Men's Beard Trimmer? (Complete Review)
Accessory-rich
Multi-functional haircutter
Super-convenient and easy to use
No cord/cordless convenience
The Hatteker Men's Beard Trimmer Cordless Clipper is without a doubt a must-have tool for home/DIY barbers. It comes with everything you need, plus, this trimmer is affordable enough.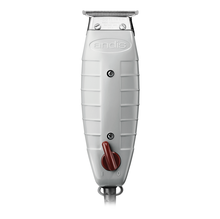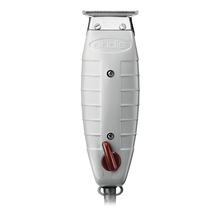 WiseBarber's Hatteker Men's Beard Trimmer Review: Is It Worth Buying?
So:
You are looking for a good home hair clipper, right?
Well, if you are considering the Hatteker Men's Beard Trimmer, you are definitely onto something.
Now, is it the best beard trimmer?
No!
But I would say that it offers great value for money and a lot of functionality.
How?
That's what you are here to find out.
In this post, I'll walk you through everything you need to know about this multi-purpose hair clipper; including:
Some of its best features and functions
Its usability and handling
How this tool compares to others in its class
A summary of its pros and cons
And, lastly, my thoughts on the Hatteker Men's Beard Trimmer
Ready?
Let's get to it then.
Hatteker Men's Beard Trimmer Features and Functions
Get this:
The first and most important thing in a home haircutting kit review is often the tool's features and functions.
Why?
Because these are the factors that determine:
How easy the trimmer will be to use
What you can do with the tool
The amount of power, flexibility, and convenience to expect and so on…
So, when it comes to the Hatteker Men's Beard Trimmer, which features are worth noting?
Here are some of them:
Three, Detachable Shaving Heads
Without a doubt:
The fact that you can use this tool as a clipper, beard trimmer, or detailer is its best selling point.
How is this possible?
Basically:
This trimmer comes with three different blade sets/attachments; i.e. …
An adjustable blade set for hair clipping and heavy-duty cutting. It has a precision dial that allows you to make slight and accurate blade adjustments during hair clipping.
A trimming head/attachment that has slightly narrow blades than the clipping head; designed for light beard trimming and haircut finishes.
And lastly, you get a narrower blade attachment meant for flawless detailing, hair tattoos, and hairline design.
So, in a nutshell, the Hatteker Men's Beard Trimmer is a 3-in-1 haircutting tool that offers tons of value and functionality.
With it, you won't have to spend extra getting other trimming items to complete your haircutting toolkit.
Awesome and cost-effective, right?
Well, there's more…
Ceramic Titanium Blades
Now:
Another cool feature about the Hatteker Men's Beard Trimmer is that it comes with Ceramic-Titanium blades.
I know you might be wondering:
What's so special about these blades?
Well, for starters, the fact that the cutting blade is Ceramic means that it stays sharper for longer.
In fact, the Hatteker brand has touted them as "self-sharpening and very precise;" a common perk of using ceramic blades.
Anyway:
As good as they may be, ceramic blades are not always that great when it comes to durability; i.e. they tend to break easily.
However, Hatteker's intuitive Ceramic and Titanium combination helps to allay concerns about longevity.
How?
Well, the titanium ensures the blades stay tough and last for longer than most ceramic blades.
Impressive, right?
This means that you can rely on this clipper/trimmer to deliver precise and fast home haircuts; effortlessly.
Moving on…
Powerful Lithium-Ion Battery
So:
What about battery power and runtime?
This Beard Trimmer for men comes fitted with a powerful lithium-ion battery capable of delivering up to 150 minutes (2.5 hours) of runtime.
Impressed?
That's more than enough to clip hair for every member of a medium-size family, right?
If you are alone, it means that you'll cut your hair several times before needing to recharge this trimmer.
Also, fully charging will take about 90 minutes.
LCD Display
Worried about the battery running out during use?
Well:
With the Hatteker Men's Beard Trimmer, that won't be a problem thanks to its stylish and functional LCD display.
Simply put:
The display allows you to monitor your battery power capacity in real-time.
Therefore, you'll know in advance whenever this tool needs a recharge or when you need to finish up on a haircut to avoid getting cut off in the process.
Awesome, right?
Plus, when charging, you'll easily note when your clipper is fully charged.
100% Washable
It's a fact:
A clipper that's easy to maintain is always ideal for personal/home use.
The last thing you want is something that will stress you up when it comes to cleaning and maintenance.
Now:
Is the Hatteker Men's Beard Trimmer easy to clean and maintain?
Yes!
This hair clipper/trimmer is 100% washable; meaning you can easily and quickly wash off any hair clippings after every trim.
Note:
Not many clippers can boast of this perk.
Sufficient Accessories
In terms of accessories, this tool comes with a ton of them.
Simply put:
You'll get everything you need to make great, professional-looking haircuts in the comfort of your home or whenever you're traveling.
I'll talk more about these accessories later on.
For now:
Let's look at how usable and easy-to-handle this clipper is…
Hatteker Men's Beard Trimmer Usability and Handling
Question:
Is this clipper user friendly?
Yes! Here's why…
First, it's cordless. This gives you the flexibility and freedom needed to do a self-cut with ease.
You'll also love the fact that this trimmer has a slightly ergonomic design that allows for a nice, firm grip during usage.
Now:
It offers up to two and a half hours of runtime; enough for three or four comprehensive haircuts.
Impressive?
Well, what about weight?
For a cordless trimmer, the Hatteker Men's Beard tool is a bit bulky/heavy; so, it's not something you can use for long on the first try.
But:
Considering it's meant for once-in-a-while home haircuts, its weight might not be such a big issue.
What's more?
The fact that this clipper features a ceramic blade means that you'll have an easy time cutting all kinds of hair. Unfortunately, since it's not fully ceramic, you may have to make more than one pass.
On the plus side:
Blade size adjustments are a walk in the park thanks to this trimmer's precision dial and tunable blades.
These two features allow you to make fast and accurate adjustments on the fly…
Anyway:
It's not all roses and bliss with this clipper.
You won't like the fact that:
It is only meant for cordless use. Therefore, if you run out of battery, you'll have to wait for it to recharge so that you can finish your cut.
Also, its motor isn't the best on the market. It's a bit weak and may not be ideal for bushy/bulky/thick hair.
So, can you live with these flaws?
Well, let's see how it compares to other home hair clippers, next.
Comparison with other clippers
Hatteker Beard Trimmer

$36.99 from Amazon

Ratings
Features & functionalities
9.5
Usability & handling
9
Accessories
9.7
What's in the Box?
Get this:
In terms of accessories, the Hatteker Men's Beard Trimmer comes with just enough to get the job done.
In its packaging, you'll find:
6 Guide Combs
A Cleaning Brush
2 Lithium-Ion Batteries
A Charging Base/Stand, USB Charging Cable, and Charger
Styling Comb
3 Detachable Heads (for Clipping, Trimming, and Detailing)
And Blade Oil
As I said, just enough.
Now:
Before I wrap up this review, here's a summary of this tool's pros and cons…
Summary of Merits
Pros
Great design
A lot of value for money
Impressive blades
Accessory-rich
LCD display
Fully washable (100%)
150-minute runtime
3-in-1 functionality
Easy to use and handle
No heating issues
Fast and accurate blade size adjustments
Cons
Not usable while charging
Semi-powerful motor
Not so efficient
All these perks for just under $50. Impressive, right?
My Final Verdict
Now:
For anyone new to this, one of the biggest questions they'll ask is; is Hatteker a good brand?
In my opinion, yes it is.
Despite being small when compared to industry mammoths like Wahl, Andis, and Oster, this brand has several awesome haircutting tools in its product lineup.
And the Hatteker RFC-690 3-in-1 Beard Trimmer is definitely one of them.
Why?
Well, it offers great value for money, multi-functionality, and comes with a very good price tag. I'd definitely recommend it to anyone shopping on a budget.
So?
What are your thoughts on this? And do you have any questions?
If any, don't hesitate to post them in the comments section below. Thank you and #StaySafe
Frequently Asked Questions
While the Hatteker brand is not as big as Wahl, Andis, or Oster, the brand has some of the best trimmers. The grooming kit we just reviewed here has a 4.4 rating from 11,000 users. It also made into our list of the best trimmers, despite being from a less known brand.
While information about the Hatteker brand and its location are scanty, the products are made in China.
You are spoilt for choice when it comes to trimmer brands. The leading trimmer brands include Andis, Wahl, Oster, Philips, Remington, and Braun.
Using a Hatteker trimmer to trim your beard is easy. Start by washing and combing your facial hair. Now pick the highest clipper guard that you have and start cutting. Proceed with the next guard until you have your preferred length.
More from Mike Medders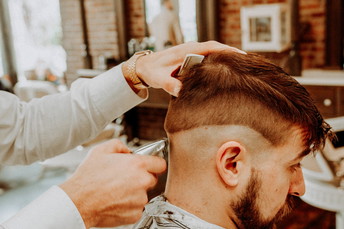 Trust me, I've been on both sides of the chair. I can't count the number of times a client has sat down and struggled…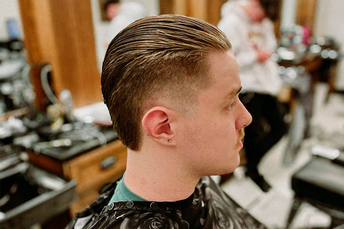 50 Different Ways to Rock the Slick Back Hairstyle for Men 1. Slick Back Fade @jules.thebarber Look: The slick-back…