How To Use The Hair Styling Paste In Easy Steps
Are you new to styling hair with pastes?
Applying hair products is not as tricky as it's mostly perceived. In fact, success begins with getting to know your hair and defining the results you want with it.
With that done:
You'll be able to choose the perfect paste that's made for your hair texture/concerns and the results you're gunning for.
Don't know where to start?
Well, that's why you are here…
And:
This complete and easy guide will take you through:
How to use styling paste on long or short hair like a pro
The biggest worries and fixes when styling hair with these products
And answers to frequently asked questions about styling with paste
Awesome, isn't it?
So, let's begin…
Here's How To Style Your Hair With Paste Like A Pro
For starters:
Here's a complete list of all the items you need: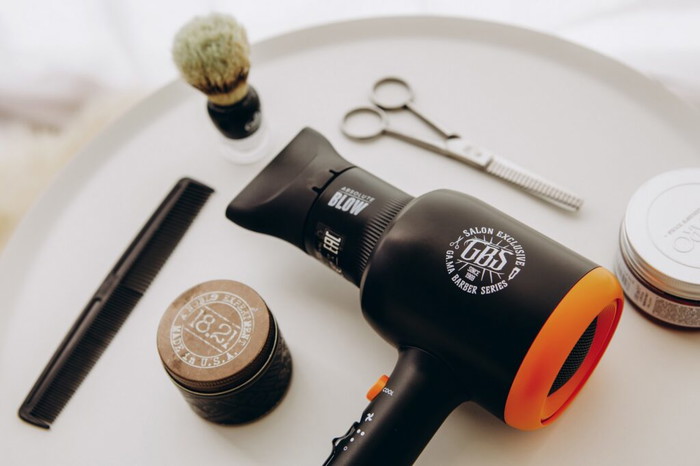 A paste of your choice
Hair conditioner
Blow dryer or towel
Denman brush
Wax for cocktailing (optional)
Now, let's get to it, one step at a time:
Prep the hair by washing with shampoo until it's dirt-free, oil-free, and clean.
Rinse with cool, clean water and dry your hair mildly; i.e. leaving it slightly damp for smoother paste absorption.
Loosen tangled strands using a Denman brush; for faster and better paste performance.
Rub a fingertip-sized paste on the front and back of your palms, and in-between your fingers.
Gently, apply the paste on your hair by patting and combing it using your fingers. This allows your hair product to distribute evenly throughout the hair.
Finally, grab a comb to style the way you want.
Psst, quick tip: 
For a smoother shinier finish, you can try cocktailing a mixture of equal amounts of hair paste and wax, right before application.
Anyway:
Yes, it's that simple…
However, if you want something more practical, don't fret. 
Below, check out Mr. Jamie Stevens' YouTube demonstration on how to use hair styling paste, regardless of texture and length. 
So, as promised:
Biggest Challenges In Hairstyling With Pastes And How To Fix Them
Using Too Much Or Too Little Product
Get this:
Almost every newbie/first-timer worries about weighing down their hair with too much product. 
Obviously, the last thing you want is hair damage or breakage.
Right?
Well, the best advice is always, "avoid using too much hair product."
Now: 
It's a fact that you shouldn't apply hair paste heavily. 
But, also, going too far on the cautious side will result in your hair missing out on most, if not all, of the benefits of paste-styling.
So, what's the right amount?
Well, for short hair, a pea-size amount of a medium hold paste (as shown in the image below) is just about enough. However, when using a strong or high-hold paste, an even smaller amount will do.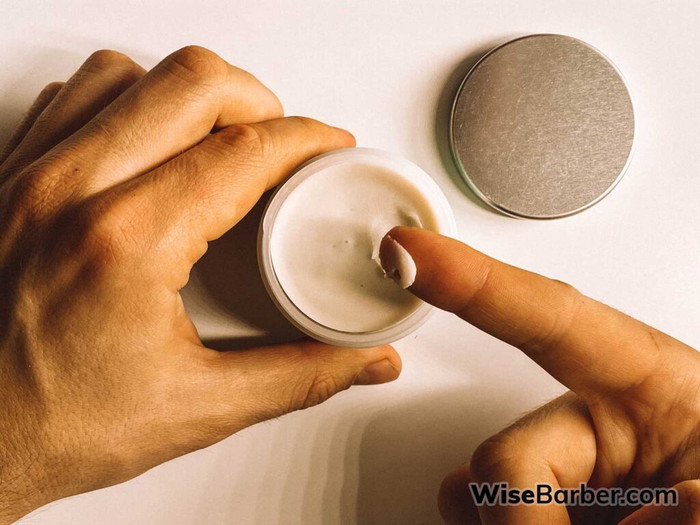 Now:
For long hair, apply 2 pea-size amounts to make sure every strand of the hair receives an even share.
Choosing a Hair Product That's Wrong For Your Hair Type
Always remember this:
A hair product made for coarse hair will be too heavy on fine hair. 
Likewise, styling with a light-hold labeled hair paste won't give your thick hair that strong and smooth definition it deserves.
Now, here's the key:
Make it a habit to always check labels before buying a styling product; to find out its hold strength, shine level, and ideal hair type. 
For instance, the styling product below is labeled medium-high hold/low shine.
In doing so, you will always purchase what works for you 100%.
Split-End Causes and Fixes
Ordinarily:
Split-ends are mostly caused by overheating hair while drying it or over-brushing it pre or post-styling. However, some strong shampoos can also cause this by draining your hair of its nutrients.
Best fix?
Prep your hair, putting much focus on the edges, with a good conditioner before styling.
Another way is to trim out obvious split-ends before styling. And, don't forget to avoid using shampoos with harsh ingredients.
Now, to the final part:
In Conclusion
That's just about it…
Hair pastes are always the best alternative to avoid the glossy tones of a gel or the stubbornness of wax. 
Besides:
When done right, styling with paste gives your hair a natural finish, smart definition, and volume.
So:
I have explained the professional procedure of using these hair products and how to avoid the potential problems that may arise.
Nevertheless:
If you have questions or want to make a contribution (share your experience with pastes), drop them in the comments below.
Rooting for you always.
Frequently Asked Questions
Hair paste adds a natural matte finish to your hair while giving it a strong or medium hold (depending on your product of choice).
There's no all-around best; because it depends on your hair type, texture, and length. But, two of the most recommended hair pastes are Sachajuan fiber paste and MR. Style paste (best for taming unruly hair).
Well, it depends on the expectations. For instance, application on slightly wet hair promotes higher hold. Meanwhile, damp or dry hair is the easiest to control and style with a paste.
In most cases, No. However, some hair pastes containing harsh ingredients, alcohols, and the likes can dehydrate your hair. Consequently, causing serious hair damage and loss in the long run. So, to be on the safe side, check the ingredients before buying a styling product.
More from Mike Medders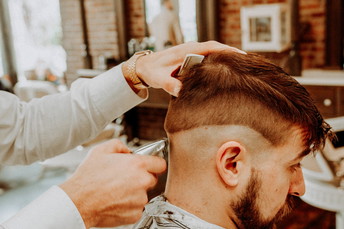 Trust me, I've been on both sides of the chair. I can't count the number of times a client has sat down and struggled…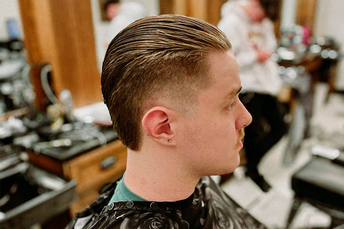 50 Different Ways to Rock the Slick Back Hairstyle for Men 1. Slick Back Fade @jules.thebarber Look: The slick-back…