Oster Fast Feed Review: Embracing the Power of the Silent Clipper!
You might be wondering:
Are there any silent hair clippers out there?
Well:
Part of the many upsides of the Oster Fast Feed is that it's one of the best and most silent clippers on the market…
It's no secret that this clipper has earned its title as you shall see in this in-depth Oster Fast Feed Review. 
What do you need to know?
This review covers just about everything from Oster Fast Feed features, accessories, pros, cons, as well as tabled comparisons to help you get answers to this simple yet paramount question:
What makes it worth the buy?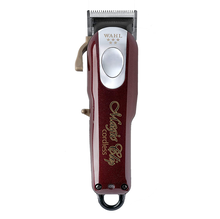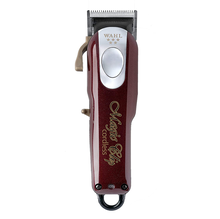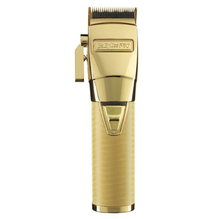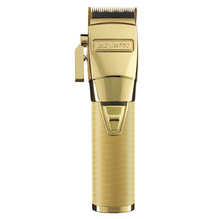 BaBylissPRO GoldFX Clipper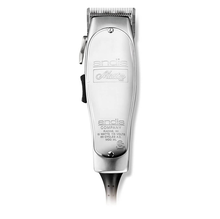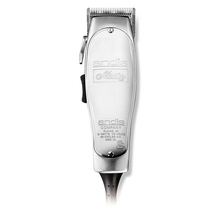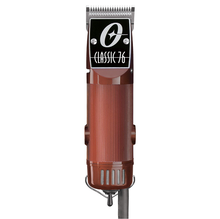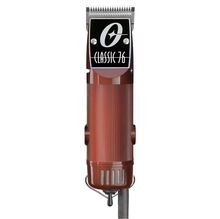 Oster Fast Feed Features
After looking at Oster Fast Feed Adjustable Pivot Motor Clipper's amazing features, it's quite easy to see why it is considered one of the best professional barber clippers.
How?
Well, aside from its impressively silent motor the clipper is also very easy to use.
Also:
With the Oster Fast Feed, you are guaranteed of no heating problems…
Here are some of the best-selling Oster Fast Feed Adjustable Pivot Motor clipper's features
The Oster Fast Feed Motor
When it comes to motor power and performance, this Fast Feed clipper does pack an awe-inspiring reputation.
And:
Not only is the clipper's silent Whisper Quiet pivot motor robust but also it does not heat up after prolonged use.
In fact:
Its pivot motor packs double the power you get from a standard magnetic motor.
This makes hair clipping effortless, quick and, most importantly, less noisy.
Stupendous Blades
For starters…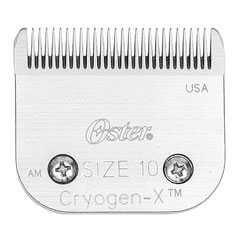 This clipper comes fitted with an easily adjustable Cryogen-x Blade.
In addition:
The blade has been perfectly designed to clip hair from as close as 000 to size 1 without having to change blades.
Plus, did you know that this clipper is among the best professional hair clippers for fades? Well, now you know!
Oster Fast Feed Guards
The clipper comes with a decent blade guard that's easy to use.
Inside the kit, you'll find 4 guide combs in the following sizes:
1/4″
3/8″
1/2″
A blending comb
In truth:
The Oster Fast Feed's guide combs are not as impressive as its other features.
But…
There's no problem that lacks a solution.
Advisably, you can opt to use Andis Magnetic Guard Comb Set.
Why?
Well, these combs are famously known for their ability to fit into almost any clipper.
Plus:
They work perfectly on the Oster Fast Feed Adjustable Pivot Motor Clipper.
Other Amazing Features include:
An 8ft long power cord – to help you clip hair with ease and flexibility.
Blade Oil as well as Cleaning Accessories – these are just basic tools included to help you maintain your clipper in mint condition.
I bet you are still wondering:
What makes it better than the rest?
Well, now that you've learnt about its amazing features, let's do a few comparisons to get a clear and better answer to the question above.
Comparison with other clippers
Now:
Here comes the best part!
Performance, Usability, and Handling
How well does it perform? Is it easy to use? How about its handling?
These are the most important questions…
Well:
Speaking of performance, the Oster Fast Feed can be termed as a high-performance Clipper.
Its ability to cut through all kinds of hairs with ease is definitely a bonus.
Also
Using it is quite easy plus owing to its weight, you can firmly grip it for long without getting tired.
Finally, with the Fast Feed Clipper, you don't have to worry about strong vibrations, noise, overheating or having to switch blades when clipping different types of hair.
But!
It has some shortcomings too….
A lot of users have complained about the clipper's inefficiency when clipping wet hair. Also, the fact that it's corded means that you need to have a power outlet close by. And lastly, the blades often turn dull very quickly. But, as usual, these issues are not big enough to discredit the clipper's merits.
Moving on:
Oster Fast Feed Accessories
Inside the kit, you'll find:
The Fast Feed Clipper
Blade guard
Four guide combs
Blade oil
And a Cleaning brush
Check bellow the unboxing video of Oster Fast Feed Clipper:
To sum it all up:
Pros
Powerful motor
Impressive blades
Durable, flexible and reliable
Best pro clipper for fades
Comfortably quiet with gentle vibrations
Doesn't overheat
Lightweight
Cons
Needs zero-gap adjustments
Comes with a 1-year warranty
Has poor quality guide combs
My Final Verdict
After going through this in-depth Oster Fast Feed Review, you and I can both agree that this clipper is a winner.
In truth:
Its merits greatly outnumber its shortcomings.
Therefore…
If you've been searching for a clipper that's powerful and efficient without any noise or overheating problems.
Then:
The Oster Fast Feed is definitely what you are looking for!
Frequently Asked Questions
The Oster Fast Feed is great for cutting wet and dry hair with minimal noise, gentle vibrations, and no snagging or pulling. You would value it for its durability, reliability, and efficiency.
The Oster Fast Feed is one of the most suitable professional hair clippers for fades. It has high-quality blades and a powerful pivot motor that makes it adept at cutting and fading all hair types, including coarse and thick hair.
The Oster Fast Feed clipper does not heat up after prolonged use like other heavy-duty models. Even when a slight temperature rises, it remains warm and not hot to the touch.
More from Mike Medders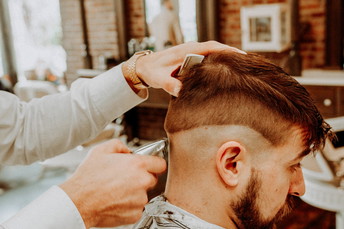 Trust me, I've been on both sides of the chair. I can't count the number of times a client has sat down and struggled…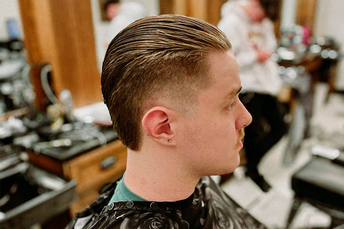 50 Different Ways to Rock the Slick Back Hairstyle for Men 1. Slick Back Fade @jules.thebarber Look: The slick-back…