WiseBarber's Oster Octane Review: An In-Depth Review
When it comes to cordless hair clippers – and corded ones as well – Oster clippers are definitely pushing the limits.
With the Oster Octane, the brand has managed to combine power, efficiency, and a sleek design to produce a reliable and cutting edge hair clipper.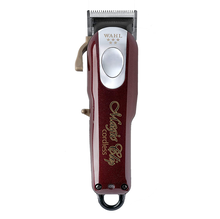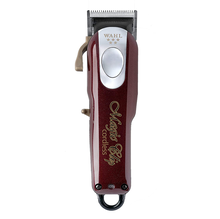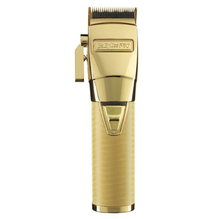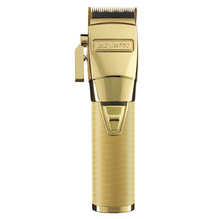 BaBylissPRO GoldFX Clipper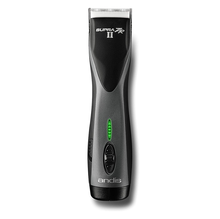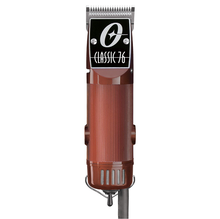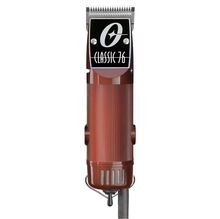 The Oster Octane Review: Is It Worth Its Price Tag?
It is a fact:
Clippers are the workhorses of the haircutting business. Whenever you want to plow down some hair, you reach for your trusty old clipper.
As such, a clipper needs to be powerful, efficient, reliable, and most of all… durable.
Now:
The Oster Octane cordless clipper has all these important qualities; although, it does cost a pretty penny.
So, in this full and in-depth review, I will answer the most important question you've been asking…
"Is it really worth my consideration and money?"
I will be looking at:
Its top features and functionalities
Usability and handling
How it compares to other clippers
Its pros and cons
And as usual, my final thoughts on the product
Let's get to it then.
Oster Octane Review: Features and Functionalities
Features and functionalities often contribute a lot to a clipper's reliability as well as durability.
So:
Here I will look at some of the best features that make the Oster Octane a top of the line hair clipper:
A Powerful Rotary Motor
It's common knowledge:
When it comes to hair clippers, power is at the center of it all.
Now, I am not talking about the strokes per minute – although the Oster Octane has a lot of that – I'm talking about raw torque.
A clipper's motor needs to be powerful enough to cut down any hair type and fast enough to deal with any hair that comes in contact with the blade.
If you've ever had to cut wet hair, you know what I'm talking about.
Anyway:
In this regard, the Oster Octane does not disappoint.
The Octane is fitted with a powerful rotary motor – the same as the Classic 76 – making the hair cutting experience a breeze.
The clipper also runs relatively quieter and cooler than other clippers in the market.
Plus:
Its rotary motor is quite durable and guaranteed to offer the best hair clipping experience for long.
Oster Detachable Blades
We can all agree:
For a clipper's motor to be truly powerful, it needs to be paired with an equally effective blade.
The Oster Octane clipper comes with two detachable blades – #000 and size #1.
The blades are from Oster's Titan series which means they are both scratch and rust-resistant.
Also:
You can separately purchase any blade from #00000 – perfect for doing fades – to #3 3/4. The Octane is also compatible with Andis' blades; how versatile is that?
Since it has detachable blades, changing is as easy as detaching a blade and snapping on a new one. No need to turn the clipper on and off all the time.
Now:
It's not the same level of convenience you get with taper levers, but it is something because it also makes it easier to make blade size changes on the fly.
With that being said, Oster's blades are extremely durable. I mean with proper maintenance, they should last for years.
Lithium-Ion Battery
Fact:
Battery life and rechargeability are critical factors to consider when shopping for a cordless hair clipper for professional use.
So, before I go any further, let's look at how the Oster Octane battery holds up.
This clipper is equipped with a rechargeable lithium-ion battery that offers up to two whole hours of runtime – among the best in the industry.
Another amazing feature about the Octane's battery is its ability to maintain a continuous flow of charge.
If you have used a cordless clipper before, then you know that sometimes the clipper's performance deteriorates as the battery loses power.
But:
That's not the case with the Octane.
You can expect peak performance until the battery is completely drained.
As if that is not enough, the charging dock comes with two charging slots; one is for the clipper itself and the other for a backup battery.
The dock is also fitted with an LED indicator that glows red while charging and green when the battery is full.
Simple and convenient, right?
Other Cool Features
Premium-Grade Housing – The clipper's body is made from ultra-durable and break-resistant hard plastic and clearcoat finishing to protect it from unsightly smudges and fingerprints.
Lightweight and ergonomic – The clipper is fairly light and perfectly balanced with a highly ergonomic design making it extremely convenient.
Next:
Let's look at how the clipper handles.
Oster Octane Review: Usability and Handling
Now:
Another important aspect of a clipper is its usability.
A clipper doesn't amount to anything if it is uncomfortable to handle and hard to use.
So, how does the Oster Octane fair in this regard?
To begin with, the Octane's weight is evenly distributed throughout the clipper for easier maneuverability.
Also:
The Oster Octane has a nice carbon fiber finish that feels rather good in the hand.
It has an inward groove for comfortably perching your hand while working making it easier to work with for extended periods.
Moreover:
The Octane's hard plastic housing is extremely durable and break-resistant – not to mention elegant.
And thanks to its cordless nature, you get to enjoy a lot of flexibility and freedom to move around as you cut hair.
But:
The Oster Octane also has some shortcomings – although they pale in comparison to its capabilities.
For example:
On ergonomics, the power button is placed a little lower on the front panel.
If you are used to turning clippers on and off with just one hand then you will find it a bit inconvenient. Also, it lacks a taper lever; which is more convenient and easy to use than detachable blades.
But:
We can all agree – it's no big deal.
These are shortcomings we can all live with, right?
Moving on…
Comparison with other clippers
Now:
Let's see how the Octane handles competition from other clippers.
Does it live up to its hype?
Read on to find out…
Impressive, right?
What's in the Box?
Now:
I don't know about you but I love an awesome unboxing experience; here, you want to know how much value you get from your purchase.
So, with that in mind, here's what you'll find in the box:
The clipper (cordless)
Blade oil
Dual charging station
Two detachable blades (#000 and #1)
Blade guard
Cleaning Brush
Note:
You don't get the spare battery in the box. That's something you'll have to buy separately.
Anyway, what next?
Summary of Merits
Now:
Before I end this post, let's take a look at an overview of the Oster Octane's pros and cons.
Pros
Lightweight making it extremely easy to use
Impressive battery life – up to 2 whole hours of runtime
Powerful rotary motor
Extremely versatile detachable blades
Ultra-durable housing with clearcoat finishing
Runs relatively cooler and quieter
Ergonomic shape and design
My Final Verdict
Is it worth it?
In my opinion; yes it is.
A good quality clipper needs to be reliable, powerful, efficient, and flexible.
The Oster Octane fairs quite well in this regard – for a cordless clipper.
As such, I highly recommend it for professionals looking for a high-performance and high endurance tool to keep up with their demanding schedule.
Well:
That marks the end of this review…
Do you have any thoughts or questions you'd like to ask?
If so, please let me know in the comments below.
Frequently Asked Questions
No, the Oster Octane does not come with an extra battery. What you get is a charging dock that has two charging slots. You only get one lithium-Ion battery that lasts for up to 2 hours, but if you want a backup battery, you will have to buy it separately.
More from Mike Medders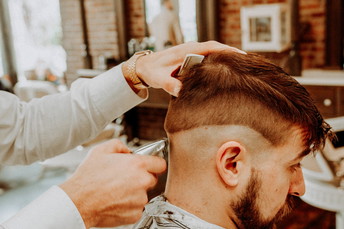 Trust me, I've been on both sides of the chair. I can't count the number of times a client has sat down and struggled…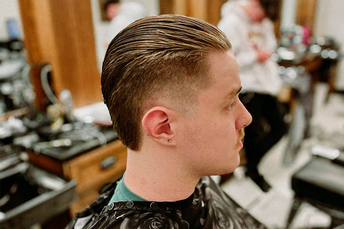 50 Different Ways to Rock the Slick Back Hairstyle for Men 1. Slick Back Fade @jules.thebarber Look: The slick-back…