The Remington HC4250 Shortcut Pro – Is It the Best Self-Haircut Kit?
When shopping for the ultimate home hair clipper, there are several aspects you need to consider.
For example:
How flexible is the hair clipper? Can you move it around your head with ease?
How much power and blade quality does it have? Will it cut through your hair without any snags and pulling?
Does it come with guide combs? You need guides to make even cuts on all parts of your head at home and for styling.
If the clipper is cordless, how much runtime do you get on a single charge?
And lastly, is it easy to use?
Considering all these home clipper shopping tips will help you to find a good, quality hair clipper.
Now:
How does the Remington HC4250 Pro hair clipper fair in terms of the qualification aspects mentioned above?
That is what you're here to find out…
In this Remington HC4250 Review, I'll walk you through everything you need to know about this amazing hair clipper including its features, design, usability, pros, cons, and general overview.
So, let's get down to it…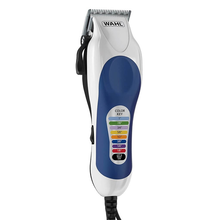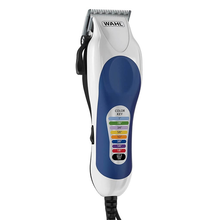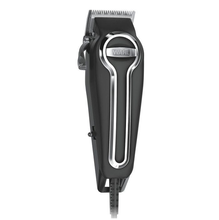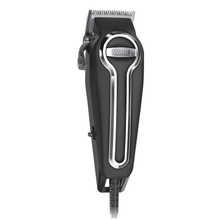 Remington HC4250 Review: Features
Features often say a lot about a clipper.
Moreover, a clipper's features and functionalities are the things that determine:
Usability
Performance
Durability
As well as maintenance
Therefore, when you are shopping for a good home hair clipper, you need to pay more attention to its features.
Anyway:
Here are a few awesome features about the Remington HC4250 Shortcut Pro hair clipper:
Small Ergonomic Shape and Design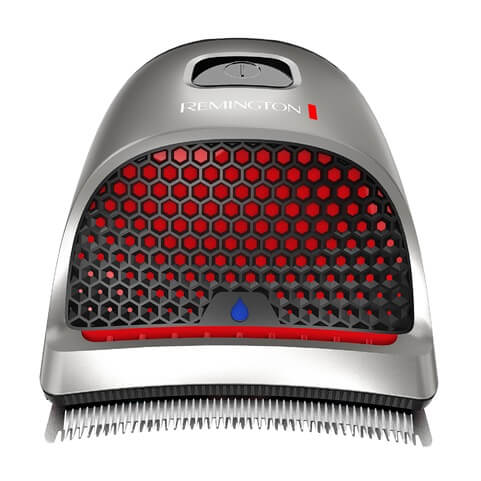 Arguably, the most unique features about this hair clipper are its shape and design.
Yes, you won't come across many of these.
Anyway:
What's so good about the Remington HC4250 Shortcut Pro's shape and design?
Well:
It's quite compact measuring 3.2" × 2.9" × 2.1" (Length × Width × Height).
That means that it comfortably fits into your hands without any problem.
And the fact that it's cordless means that you can move it around your head to all the hard to reach spots without breaking a sweat.
Genius, right?
There's more…
Its size and flexibility are probably the reasons why it's one of the best-selling Remington hair clippers of all time.
With it, you can do nice and quick self-cuts without any problem reaching your neckline, the back of your ears and head.
Not many clippers can guarantee that.
And the best part is that a Remington HC4250 beard shave is not only easy to achieve but also fast.
Hence, making this clipper an ideal choice for men who love making a few touch-ups to their beards before heading out.
Extra-Wide, Curved Blades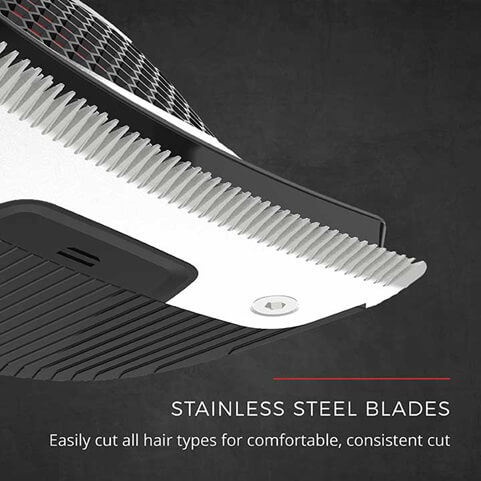 Another thing you'll love about the Remington HC4250 Shortcut Pro is its stainless-steel blades.
Much like its design, this clipper also features very unique blades.
How – you ask?
For starters, they are 2.9 inches wide.
That means that they cut 57% wider than most hair clippers on the market today.
Therefore:
You get to cut more hair per pass, hence, saving you a lot of time and energy.
Now:
Another cool thing about the Shortcut Pro's precision ground blades is that they are curved.
That allows them to cut hair while following the natural shape of your head resulting in a close, even cut.
What's more?
You won't have to worry about snags and pulling thanks to this head hair trimmer having sharp and efficient blades.
100% Washable (Fully Waterproof)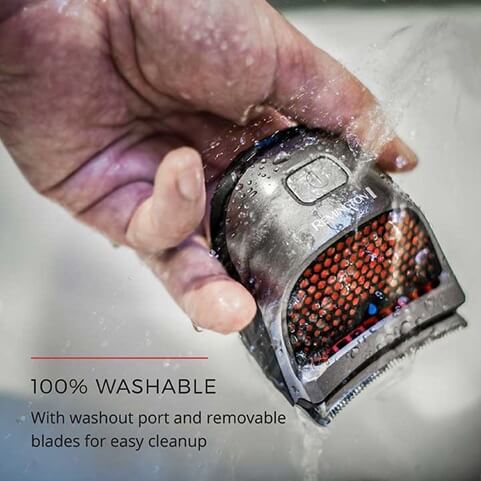 Yes!
This easy hair trimmer is 100% waterproof.
That means that you can wash the HC4250 without having to worry about damaging it.
Awesome, right?
Basically, its detachable blades and waterproof qualities make cleaning and maintenance a tad bit easier.
14-Piece Haircutting Kit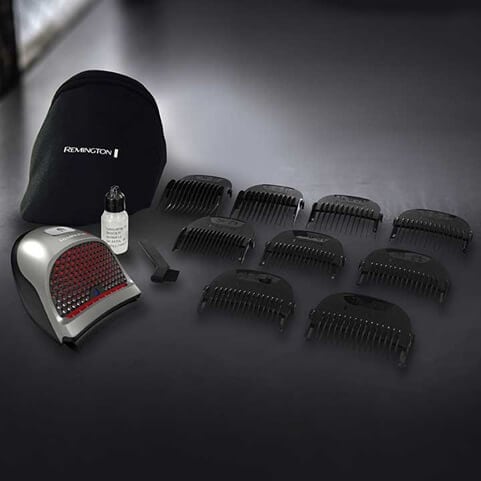 If the ergonomic design and special blades don't win you over, maybe the clipper's 14-piece haircutting kit will.
Get this:
Unlike most hair clippers, you get quite a number of accessories with the Remington HC4250 Shortcut Pro including nine guide combs, a cleaning brush, and Remington HC4250 oil.
Note:
Due to its unusual design, Remington HC4250 combs are different.
Therefore, before you go shopping for new replacement combs, make sure you buy ones that are designed for the Remington HC4250 Shortcut Pro.
Now:
I know you might be wondering; what about the battery and motor?
Relax, I've not forgotten about them.
I'll talk about these two under the usability and handling part of this post.
Comparison with other clippers
In terms of design and shape, there's only one hair clipper that comes close to the Remington HC4250 Shortcut Pro – the Mangroomer Ultimate Pro.
So:
We'll compare the two to see which one's better.
Now:
Before we asses their differences, you should note that these clippers are very alike in terms of size and shape.
Although, you might notice a few differences in the design. And, in this comparison, it is those changes that will make all the difference.
Remington HC4250 ShortCut Pro

Check price

Ratings
Features & functionalities
9.5
Usability & handling
9
Accessories
9.7
Remington HC4250 Review: Usability and Handling
In terms of usability and handling, theirs is so much to love about the Remington HC4250 Shortcut Pro.
For starters:
It's quite compact and can fit into your hand easily.
Also, it's lightweight; meaning it's easy to grip and you can use it for long without getting tired.
And don't even get me started of the blade design that works with your heads natural lines to deliver even and quick haircuts.
In fact:
With the Remington HC4250 Shortcut Pro, you can do a proper buzzcut in under 5 minutes.
Amazing, right?
Basically, this hair clipper makes it easy to achieve a Remington HC4250 bald haircut in minutes.
And:
With the right guard combs, you can also do an awesome Remington hc4250 fade at home.
Unfortunately, there are some downsides to it too.
Remember, earlier I said I'd talk about the motor and battery under this part of the review.
That's because these two are the biggest downsides to using this tiny hair clipper.
How?
Well, for one, there's very little known about the Remington HC4250 Shortcut Pro's motor. The only thing most users can agree on is that it has a very weak rotary motor. And it gets worse with the battery.
This clipper takes four hours to fully charge only to deliver 40 minutes of runtime. For just about the same price, you can but the Philips Norelco MG7750/49 Multigroom Kit that offers you five hours of runtime and way more accessories.
What Should You Expect to Find Inside the Shortcut Pro's Kit?
Anyway:
Inside the kit, you'll find:
The Remington HC4250 hair clipper
A storage pouch
9 guide combs (going from 1.5mm to 15mm)
Lubricating oil
A cleaning brush
A charging adapter
And the Remington HC4250 manual
Summary of Merits
Now:
Before we wrap up our in-depth Remington Shortcut clipper review, here is a summary of its pros and cons:
Pros
Very compact and lightweight
Nice and easy grip
100% washable
Impressively flexible
Easy to clean and use
Curved blades for smoother and even cuts
Very fast haircutter due to wide blades
Very ergonomic design
Noise-free
Cons
Weak motor
Weak Battery
Limited comb sizes
My Final Verdict
If you are used to self-cutting and keeping your hair short, the Remington HC4250 Shortcut Pro is one of the best clippers you can find out there.
Its design and shape are tailored to offer speed, convenience, ease, and flexibility during a self-cut.
However:
You should note that it doesn't come with an awe-inspiring battery or motor; in other words, power and runtime might be an issue.
However, it is a fast haircutter. Which means 40 minutes will be more than enough to cut your hair properly.
All in all, this Remington Shortcut clipper review easily shows that it's quite an awesome hair clipper.
What do you think? Is it a win or a fail?
Let me know in the comments below – I'd love to hear your thoughts.
Frequently Asked Questions
Since the clipper is waterproof you can use it in the shower and even cut wet hair. However, don't connect to a power source when using it near water.
Yes, Remington HC4250 is completely waterproof. You can use it in the shower and it's fully washable. Don't wash it with the power cord connected. When washing it under a tap, you can keep it running or switch it off to remove the blade set and wash them separately.
Yes, Remington has given us some of the best clippers. Apart from the Remington HC4250, other great clippers for use at home from this brand include the Remington HC4250 and Remington HKVAC2000A, which comes with a 9" power cable.
More from Mike Medders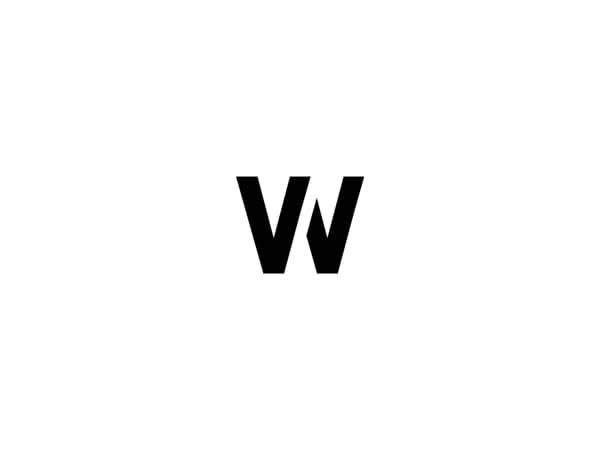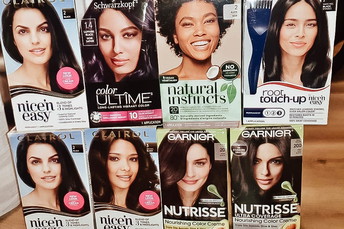 I get it - hair color can be a game-changer. It brings out your personality and adds a dash of spice to your style. But…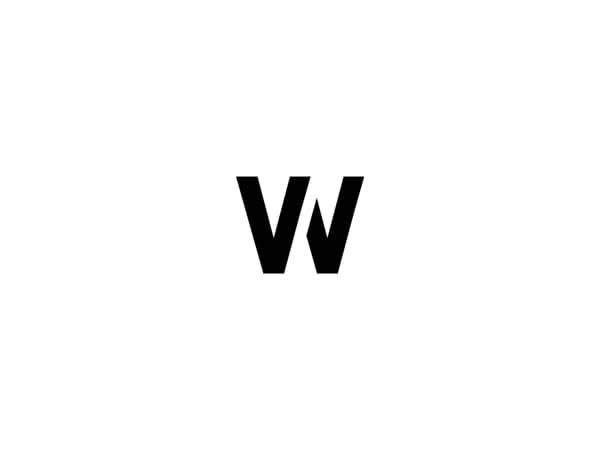 Do you want to recreate the hottest fades in town? Good choice! Fade haircuts are edgy, youthful, and neat . However,…