An In-Depth Wahl Chrome Pro Review (2023 Update)
If someone asked me:
What's the best and shortest description for the Wahl Chrome Pro Complete Haircutting Kit?
I'd say:
It is one of the best, cheapest, fully functional, accessory-packed, and aesthetically appealing hair clippers for home use.
To short?
Well, that's what this Wahl Chrome Pro Review post is all about.
Here, we'll look at everything you need to know about this amazing hair clipper.
The good and the bad…
So that you can make an informed decision when you go shopping.
Anyway:
Let's get down to the juicy bits…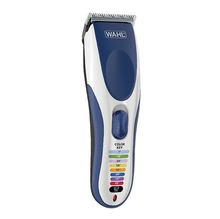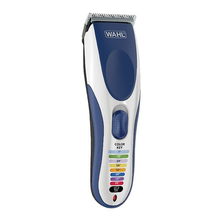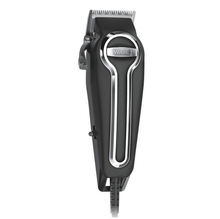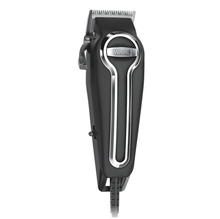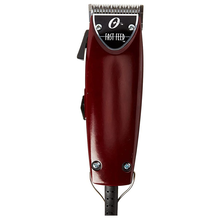 Wahl Chrome Pro Review: Features
So, what makes this clipper stand out from the crowd?
Well:
Answering that means taking a look at its features and functionalities.
These are the bits that define whether or not a clipper is worth your consideration; because they tell you how easy/hard it will be for you to use.
Now:
The questions we'll answer here include:
How strong is its motor?
Are Wahl's Chrome Pro blades efficient?
What accessories will you get and how will they help?
What else should you know about this clipper?
Knowing all that will help you paint a clearer picture of the Wahl Chrome Pro's ability to deliver what you need.
So, without further ado, here are some specs about this affordable clipper:
Powered by a PowerDrive Plus Heavy-Duty Motor
Now:
If you are familiar with Wahl's standard PowerDrive motor, then you know that they are usually built for high-performance and strength.  
But with the Chrome Pro, you get something more.
Yes.
I'm talking about the "Plus" in PowerDrive Plus…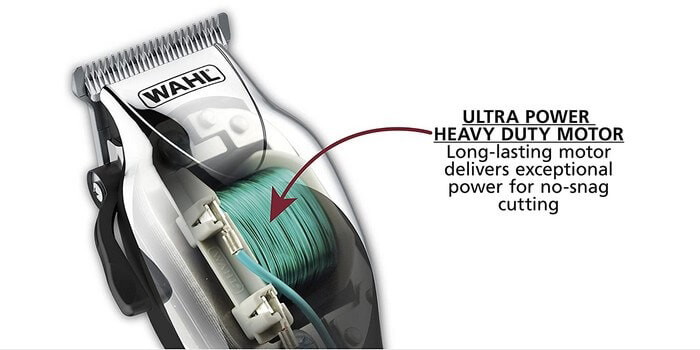 This clipper's PowerDrive Plus Heavy-Duty Motor is not only faster and stronger but also runs 15% cooler than the standard PowerDrive motor.
Awesome, right?
That means that you'll get to enjoy more power and better performance without the worry of heating being an inconvenience.
Basically, with the amount of power you get in a Wahl Chrome Pro hair clipper, it should be able to cut through the thickest of hair without any pulls and snags.
But, does it?
I'll answer that in a bit…
Fitted with Self-Sharpening Blades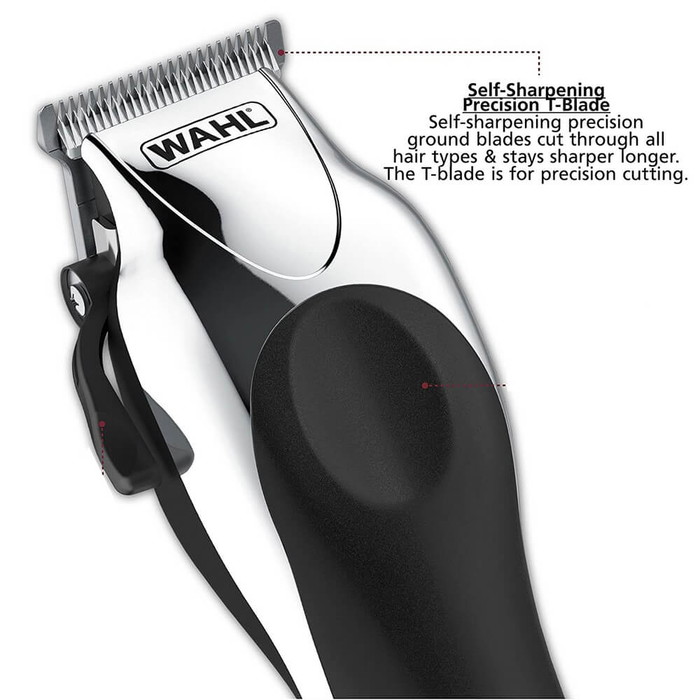 Sadly, it's a bitter-sweet story when it comes to Wahl Chrome Pro blades…
Why?
Well, on the upside, it comes with carbon-coated, high-precision, self-sharpening blades that are not only convenient but also very durable.
That means that you won't have to worry much about maintaining these blades; just a little oiling between haircuts will do the trick.
You can count on these blades to deliver extra toughness and seamless cuts with ease.
But:
Are they as good as advertised?
Well, that's something that some users disagree with.
Why?
Yes, the blades are great, but a lot of people with thick/wet hair have been complaining about snagging and pulling of hair by the clipper; and we all know how uncomfortable that can be.
So, to answer my earlier question; does it to cut through the thickest of hair without any pulls and snags?
No! This clipper's blades are not designed for all types of hair; especially thick and wet hair.
Keep that in mind.
Comes with an Adjustable Taper Lever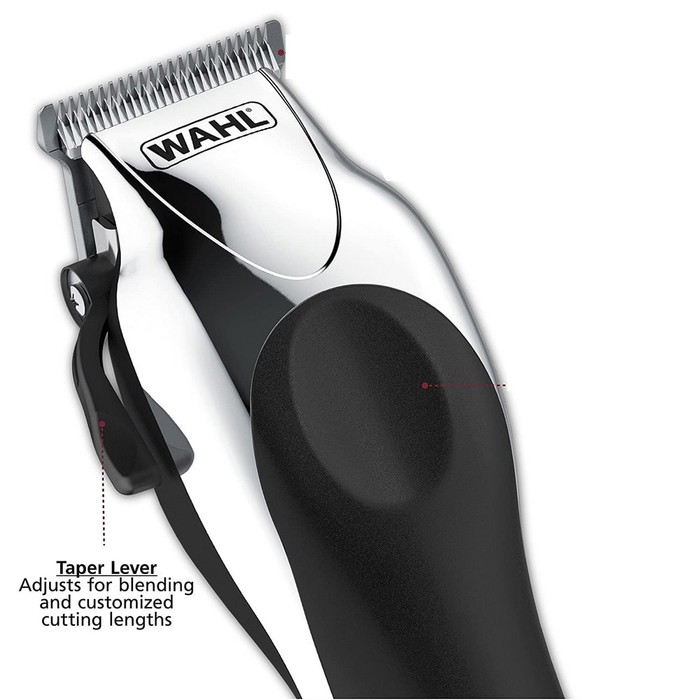 Another cool feature about the Wahl Chrome Pro Complete Haircutting Kit for Men is that it comes with a taper lever.
A what?
A taper lever allows you to quickly and easily adjust the blades to increase their haircut length without a hassle.
And unlike the Wahl Comfort Grip Pro amazon, the Chrome Pro clipper has a taper lever
Hence, making it ideal for taper and fade home haircuts.
Has 10 Pieces of Secure-Snap Guide Combs
Aside from the clipper, you'll also find 10 pieces of clipper guards that you can use to cut longer – yet even and precise – haircuts.
The guide comb sizes include a:
#1/2 (1/16″ or 1.5mm)
#1 (1/8″ or 3mm)
#1 & 1/2 (3/16″ or 4.8mm)
#2 (1/4″ or 6mm)
#3 (3/8″ or 10mm)
#4 (1/2″ or 13mm)
#5 (5/8″ or 16mm)
#6 (3/4″ or 19mm)
#7 (7/8″ or 22mm)
#8 (1″ or 25mm)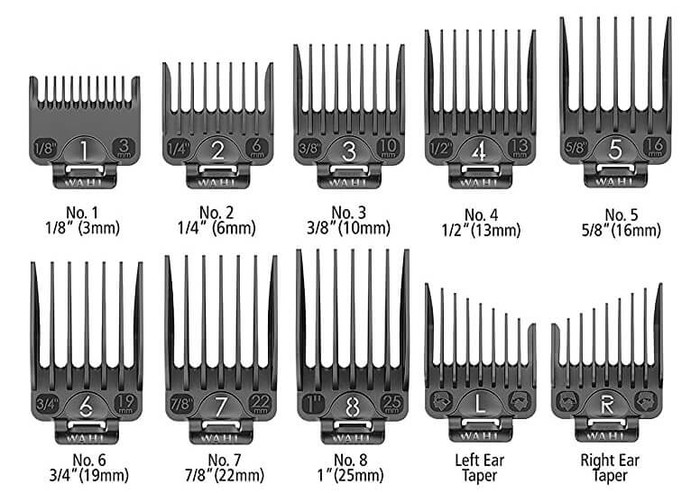 Impressive, right?
Comparison with other clippers
It being a home clipper, there are other hair clippers giving the Chrome Pro a run for its money.
Which ones are they?
Well, here are a few comparisons to show you how:
Anyway, another important question you should be asking is:
How is the Wahl Chrome Pro in Terms of Usability and Handling?
"Will it be easy to use for a home haircut," you ask?
Well, yes it will (but in a way).
The clipper's overall design is not only attractive but also allows for a firm grip; therefore, you can comfortably work with this clipper for long since it's also not so heavy.
However, its blades may not do well with thick and wet hair. Also, its 7-foot long power cord is a foot shorter than what you'll find in most of our Wahl clippers reviews; that means that flexibility will be slightly limited.
Moving on…
What Do You Get Inside the Wahl Chrome Pro Kit?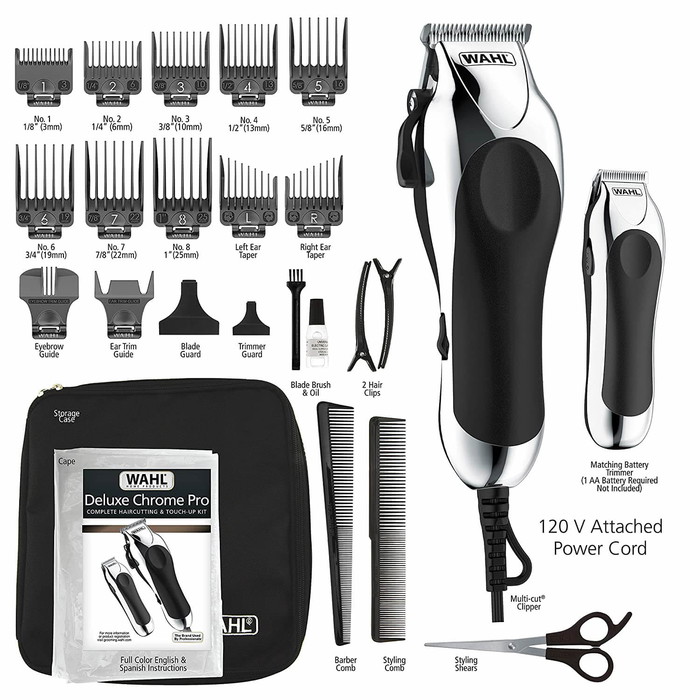 Now:
Obviously, when you buy this clipper, you'll also get a number of accessories with it including:
Multi-Cut Corded Clipper
10-Piece Clipper Guard Set
Left and Right Taper Ears
Ear Trim Guide
Scissors
Blade Oil
Cleaning Brush
Barber Comb
Styling Comb
7" Hard Storage Case
Blade Guard
An instructions/styling guide
All that for just 30 bucks…
Impressive, right?
Check below the unboxing video of Wahl Deluxe Chrome Pro Kit
Summary of Merits
As we wrap up our Wahl Chrome Pro Review, here are a few pros and cons of this clipper:
Pros
Accessory-rich clipper
Very affordable
Easy to use
Impressive and stylish design
No heating problems
Powerful motor
Self-sharpening, high-precision blades
Ideal for home use
Cons
The blades don't work on all types of hair as advertised
Made for use in U.S. power outlets only
Slightly shorter power cord
All in all, the Chrome Pro is a clipper worth your consideration.
My Final Verdict
From this unbiased review, it clear that the Wahl Chrome Pro isn't a perfect hair clipper.
Its merits are marred with a few shortcomings.
Needless to say, it carries more value than its actual price tag owing to this clipper's abundance of accessories.
So, should you buy, consider, or forget about it?
I'll say give it some consideration.
Because it is affordable, well-designed, and powerful.
But even as you do so, bear in mind that the Chrome Pro is often a bit picky when it comes to hair types.
Anyway:
I hope this review proves useful to you.
Do you have any questions? Or would you like to add to the topic? Feel free to say something in the comments section below.
Frequently Asked Questions
No, the Wahl Chrome Pro is corded with no option to use batteries. The clipper comes with a 7 feet cord and should be plugged into a 110v to 120v outlet. While you won't benefit from the benefits of a cordless operation, this clipper supplies a constant supply of power.
While the Wahl Chrome is a great clipper, our pick for the best Wahl hair clipper for home use is the Wahl Color Pro. This under $50 clipper features Impressive self-sharpening blades and comes with 12 color-coded guide combs
More from Mike Medders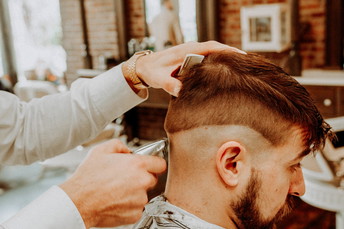 Trust me, I've been on both sides of the chair. I can't count the number of times a client has sat down and struggled…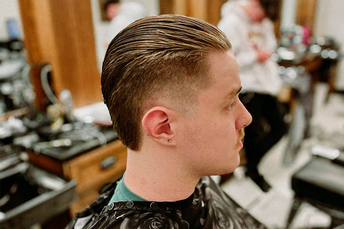 50 Different Ways to Rock the Slick Back Hairstyle for Men 1. Slick Back Fade @jules.thebarber Look: The slick-back…