Wahl Color Pro Review: Everything You Need to Know about this Amazing Clipper
Have you ever wondered?
"Is there a clipper out there that has everything you need to make professional haircuts from home?"
If so, you should try the Wahl Color Pro Complete Hair Cutting Kit.
Why?
Well, there are tons of exciting reasons and perks that make this clipper a must-have.
Not to mention the fact that it comes from one of the world's biggest clipper manufacturers – WAHL.
Now:
Wahl Color Pro Clippers come in two variants – corded and cordless. Each having its own set of perks as well as downsides; as you shall see later on in this post.
But:
What makes either of them worth your consideration?
That's what this Wahl Color Pro Review is all about.
So, sit back, relax, and enjoy your reading.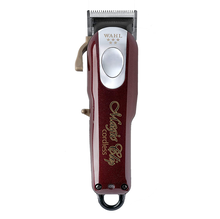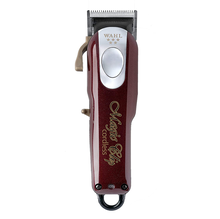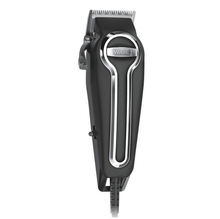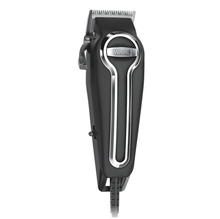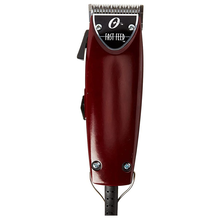 Wahl Color Pro Features
Let's face it…
The most important thing you'd want to know about a clipper is its features.
Why?
Because these features often play a vital role in your overall clipping experience.
Basically, better features equal a better haircut experience for you or the person under the clipper.
And, yes!
The Wahl Color Pro Complete Hair Cutting Kit comes with numerous cool features as explained below:
A Heavy-Duty Motor
Sadly, not much can be said here…
Both the corded and cordless Wahl Color Pro Clippers are powered by a standard heavy-duty motor.
Yes – it's not as powerful as the V9000 motor found in the Wahl Senior or the Professional 5 Star clippers.
But:
The Color Pro's heavy-duty motor coupled with its impressive blades can still deliver impressive haircuts with ease.
In short:
It is ideal for quality and snag-free home clipping.
Self-Sharpening Blades
When it comes to the blades, things get a bit interesting.
How?
Well, both the corded and the cordless Color Pro clippers come fitted with self-sharpening, high-precision blades.
That means that with every haircut, the clippers' high-carbon steel blades will always maintain their sharpness and precision.
Hence:
Making these clippers ideal for first-time users and people who enjoy using their clippers without having to worry about the intricacies of blade maintenance.
Convenient, right?
And if your blades become blunt or less effective, you can always look for Wahl Color Pro replacement blades online.
Power Sources
Like I mentioned earlier, there are two versions of the Color Pro clipper – corded and cordless.
That simply means that one uses power from a wall socket while the other relies on a battery for juice.
Now:
Looking at the corded Color Pro Clipper, it features a strong 7' power cord; unlike its cordless version that comes with a powerful NiMH battery that offers up to 60 minutes of run time.
And if you are wondering; what is the Wahl Color Pro Cordless charge time average?
Well, on average, it takes 12 hours for a cordless Color Pro clipper to be fully charged.
Note:
However, you should note that the red light charging indicator does not change color or go off to indicate the completion of the charge. It's just there to show you that the clipper is plugged in and charging – nothing more.
Color-Coded Guide Combs
In truth:
The reason why this clipper is called the "Color Pro" is because of its 12 color-coded guide combs.
Each of these guide combs has a unique color that makes it easy for you to know the size of the cut just by looking at the comb's color.
It is an awesome feature because it makes the combs easy to memorize and use.
Impressive, right?
So, what size do these Wahl color guards indicate?
No. ½ – 1/16" or 1.5mm (Light Green)
No. 1 – 1/8" or 3mm (Red)
No. 2 – ¼" or 6mm (Purple)
No. 3 – 3/8" or 10mm (Dark Blue)
No. 4 – ½" or 13mm (Orange)
No. 5 – 5/8" or 16mm (Yellow)
No. 6 – ¾" or 19mm (Lavender)
No. 7 – 7/8" or 22mm (Green)
No. 8 – 1" or 25mm (Light Blue)
Two Right and Left Ear Taper Guides (Black)
And an Ear Trim Guide (Also Black)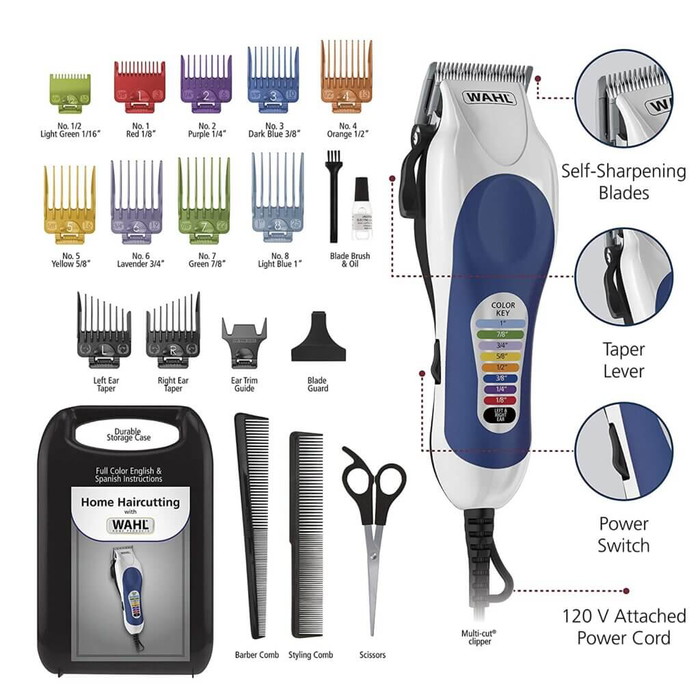 Does it get any better than that? Well, there's more…
Other Amazing Wahl Color Pro Features
A Taper Lever – This awesome clipper also features a smooth, accessible, and flexible taper lever that makes it easy for you to easily adjust the blades during blending and fading.
Professional Grade Accessories – Yes, this clipper also comes with things like barber and styling combs, scissors, a durable storage case (for portability) and blade maintenance necessities like blade oil and a brush.
You'll also find a Wahl Color Pro cordless/corded manual to help you learn how to use your clipper.
Comparison with other clippers
Comparisons help to paint a bigger picture as to why a clipper is (or isn't) worth buying.
And that's why, in our Wahl Color Pro Review, we are going to look at a few good comparisons.
Wahl Color Pro Usability, Weight, and Handling
These
When it comes to weight, the corded Color Pro weighs around two pounds; which is undoubtedly heavy.
And that's why this clipper isn't ideal for use in a busy barbershop because it would prove tiresome when used for long periods.
On the bright side:
However, the exterior of the clipper comprises of mostly rubber and carefully crafted edges to provide a comfortable and firm grip when clipping.
The cordless version is, obviously, lighter (1.36 pounds to be exact). Therefore it offers you more comfort and freedom that the corded version.
So, in a nutshell:
The Color Pro is easy to use.
It is quite affordable.
It comes with numerous and impressive features and accessories.
Ideal for home use.
Unfortunately, there are downsides to it too. For instance, a lot of users have complained that the clipper is often poorly calibrated.
Therefore, the initial clipping experience may not be as advertised. But, luckily, that's an issue that can be fixed by a little calibration and oiling before using the clipper for the first time.
Wahl Color Pro Accessories: What's Inside the Box?
The Wahl Color Pro Complete Hair Cutting Kit comes with:
A corded/cordless Wahl Color
Pro Clipper.
12 color-coded guard combs and
a blade guard.
Oil and a cleaning brush.
Left and right ear taper
guides.
A barber and styling comb.
A pair of scissors.
A sturdy storage case.
And a Wahl Color Pro manual.
And as we wrap up our Wahl Color Pro Review, let's look at a summary of the merits and demerits of this impressive home clipper.
Pros
Easy to use.
It comes with numerous professional-grade and essential accessories
Fitted with high-carbon steel,
self-sharpening blades
Easy and comfy rubber grip
Color-coded guide combs that are easy to memorize
Very cheap
Cons
The cordless version only offers 60 minutes of service
30 minutes less than the Magic Clip Cordless clipper
The corded version is quite bulky and unsuitable for long-term use
Quite noisy
My Final Verdict
For a clipper that's not only bulky and noisy but also fitted with a standard heavy-duty motor, it's only natural to ask:
Is it worth it?
My answer:
Yes.
Despite its drawbacks, the Wahl Complete Haircutting Kit yellow comes with all the necessities you need to make professional haircuts at home.
It also adds a bit of convenience and ease in the clipping process by having color-coded guide combs that are easy to remember.
 And most importantly, it's the most affordable hair clipper kit on the market today.
Frequently Asked Questions
Yes, Wahl Color Pro is a fantastic clipper. Despite being a budget-friendly model, this clipper comes equipped with self-sharpening, high-precision blades. The clipper also comes with a 26-piece grooming kit, which has everything you need to start cutting your hair at home.
Like most clippers and trimmers, it's possible to zero gap the Wahl Color Pro for a close shave. However, I'd not recommend zero gapping these clippers if you are a beginner, since you can injure yourself.
Wahl has given us some of the best clippers on the market including the Color Pro, which is our pick for the best clippers for home use. Other great clippers from Wahl include Wahl Magic Clip which is our pick for the best professional barber hair clipper and Wahl 5-Star Senior, our pick for the most powerful clipper.
The best Wahl clipper for home use is the clipper we are reviewing in this post, the Wahl Color Pro. The clipper comes with a 26-piece grooming kit, which has everything you need to give yourself a nice looking haircut. While it costs under $50, this clipper can match the performance of some professional-level clippers.
More from Mike Medders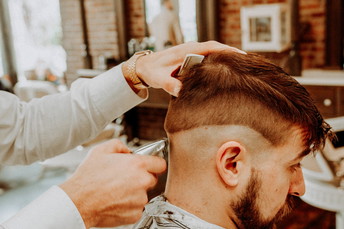 Trust me, I've been on both sides of the chair. I can't count the number of times a client has sat down and struggled…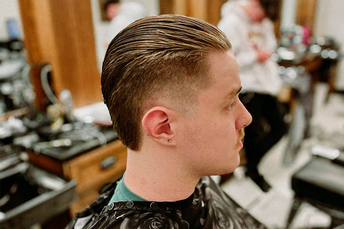 50 Different Ways to Rock the Slick Back Hairstyle for Men 1. Slick Back Fade @jules.thebarber Look: The slick-back…