Wahl Designer Review: Everything You Need to Know
It's lightweight and textured
Powerful V5000 motor
High-precision blades
The Wahl Professional Designer is more than just a standard hair clipper; it's the clipper you go for when you are looking for something much more affordable – yet high-performance and user-friendly.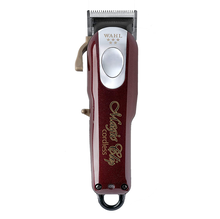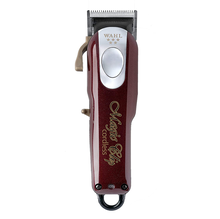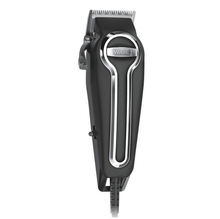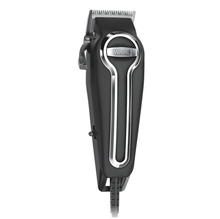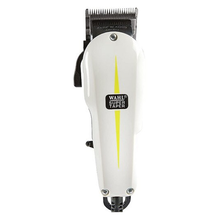 To Buy or Not to Buy? – Full Wahl Designer Clipper Review
Let's face it:
We all want a clipper that seamlessly cuts through hair, lasts longer and is very user-friendly; without spending a fortune for it.
And since you are reading this Wahl Designer Clipper Review, you are probably wondering…
Is this the one?
Well, that's what you are here to find out.
In this post, we'll look at everything there is to know about these Wahl clippers including:
It's biggest features
Usability and handling
How it compares to other clippers
Pros and cons
As well as what I think about it
So, let's get down to it…
Wahl Designer Clipper Features and Functionalities
We can all agree that:
The first and most important aspect of a hair clipper is its features.
Why?
Well, features determine performance and usability.
So, before you buy a hair clipper, you want to be sure that its features will allow it to meet your needs.
Now:
How does the Pro Designer fare in this regard?
Let's look at it in detail…
Powerful V5000 Motor
Unlike Wahl's premium and heavy-duty clippers, the Pro Designer comes with a more subtle motor.
Basically, it won't deliver the same amount of power as the brand's iconic V9000 motors.
However:
That doesn't mean that it's weak.
The Designer's standard V5000 electromagnetic motor is also a force to be reckoned with.
It yields enough power to make haircutting a smooth and snag-free experience.
And on the plus side:
This motor is not very noisy – all you get is that smooth, deep, barber clipper hum that's gentle and at the same time shows power.
High-Precision #1005 Blades
High-quality haircuts mainly depend on two things, the motor and the blades.
Now:
The Wahl Designer clipper comes with some of the best blades you can find today.
They are sharp, precise, and very durable – just what you need to do the best haircuts with ease.
Anyway:
One of the biggest perks of having #1005 blades is that they cut well on the first pass; that means that you'll be able to cut faster and with minimal effort needed.
Textured Housing
If you ask any professional barber, what makes a hair clipper comfortable to use?
They'll tell you this:
It has a lot to do with the clipper's weight and design.
Now:
We know that the corded Designer weighs 1lb (the perfect weight for a corded clipper with a powerful motor).
Therefore, design is the only thing remaining.
And:
Despite there being a few ergonomic flaws, the Designer is a comfortable hair clipper to use.
Why?
It's sizable and fits easily into any hand size.
Also, the black Designer has a textured top that improves the clipper's grip making it easy to use for long.
Comes with a Taper Lever
Do you love fading and blending?
Well, the taper lever on Wahl's Designer will make it easier and more convenient for you to make the best fades and blends.
Its lever is smooth and placed in an easily accessible spot for quick blade size switching.
Other Awesome Features
You'll also enjoy:
The flexibility that you get thanks to this clipper's 8-foot, heavy-duty power cord.
Also, the Wahl Designer comes with a good number of essential accessories.
Impressed? You should be.
Anyway:
Let's look at the second most important aspect of a hair clipper…
Wahl Designer Usability and Handling
I always say:
Performance means nothing if the clipper isn't usable and easy to handle.
Am I right?
Well, when it comes to the Wahl Designer, there are a few perks that will put a smile on your face.
For example:
It's lightweight. That simply means that you can use it for long without get tired or crampy.
The fact that it has a textured surface means that you get a firmer grip, hence, minimizing your chances of dropping your clipper; even after prolonged use.
This clipper is quite sizeable; meaning it fits easily into any hand-size.
Another thing is that it has minimal vibrations and the noise generated is within comfortable levels.
An 8ft power cord means that you get enough room and flexibility to move around. It's not the same thing you'll get from its cordless clipper black versions, but it's something, right?
Lastly, its powerful motor and precise blades make hair clipping fast, easy, and more convenient for you and your client.
If that's not enough to give you the best hair cutting experiences, I don't know what else will.
On the downside:
One of the things I don't like about this clipper is its quality. Let's just say that it has quite a lot of plastic parts. Now, I would be okay with this if we were talking about the $27 Wahl Color Pro.
However, for a clipper that costs around $80, the housing materials used should be better, stronger, and more durable.
Anyway:
This Wahl Designer clipper review isn't complete without a few comparisons.
Let's look at some, next…
Comparison with other clippers
Long story short:
Here, we want to know what makes the Wahl Designer better or worse than its competition.
So, here are a few comparisons to look at:
Evidently, there are a few areas where this clipper outshines others in comparison; it also has a few disadvantageous qualities.
But, at the end of the day, it's safe to assume that the positives outweigh the negatives.
Now:
What's in the Box?
Basically, this answers the question; how much value do you get when you buy the Designer?
And:
In my opinion, it's neither a lot nor little – just enough.
Why?
Well, a large number of Wahl Clippers often come with more accessories including more guide combs and storage cases.
However, with the Designer, you only get:
As I said – not much but also not so little!
Moving on…
Summary of Merits
Now:
As we wrap up this Wahl Designer Review, here's a quick summary of all the perks and disappointment you should expect from these professional hair clippers.
Pros
Has awesome, high-precision #1005 blades.
Powered by a strong V5000 motor.
Can comfortably cut through dry and wet hair.
Comes with a decent number of accessories.
Its 8-foot power cord offers more corded flexibility.
It's lightweight – meaning you can hold it for long without getting tired.
It comes with a textured housing to allow for a firmer grip and comfortability.
Cons
Not a Premium quality clipper.
Made for North American power outlets.
It could use a few ergonomic tweaks.
My Final Verdict

In my opinion, the Designer is one of the best Wahl products ever.
Why?
Well, it all boils down to its design and ability to work as good as Wahl's more premium clippers.
It's a performer; its design is commendable; and it offers more convenience than most clippers.
And:
The best part is that the Designer has a cordless version that's even better and more flexible.
However, this clipper's plastic housing makes it feel cheap and weak; therefore, durability might be an issue.
But:
The decision – on whether or not it's good – is yours to make…
So, is it something you'd buy?
Let me know why in the comments below.
Anyway:
There you have it – a complete and unbiased Wahl Designer Clipper Review.
I hope it was useful. Don't forget to post your questions and topic contributions below.
I'd love to hear your thoughts.
Frequently Asked Questions
While the Wahl Designer is not the best fading clipper on the market, it still does decent fades since it comes with a taper lever.
More from Mike Medders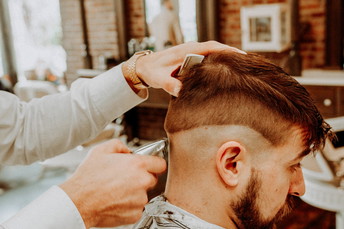 Trust me, I've been on both sides of the chair. I can't count the number of times a client has sat down and struggled…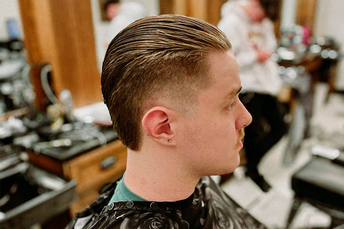 50 Different Ways to Rock the Slick Back Hairstyle for Men 1. Slick Back Fade @jules.thebarber Look: The slick-back…