WiseBarber's Wahl Detailer Trimmer Review: A Tiny Yet Effective Hair Trimmer
The Wahl Detailer trimmer is, no doubt, among the best in the market. Its lightweight and compactness are great for trimming in constricted areas, putting the trimmer at the forefront of hair design.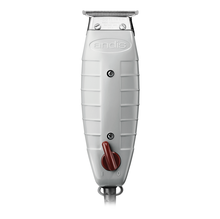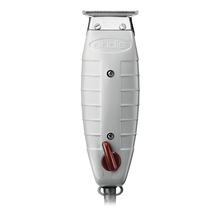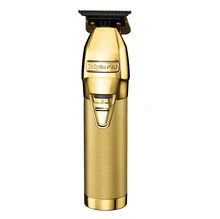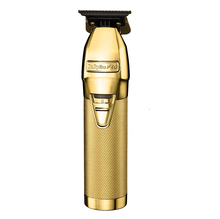 BaBylissPRO GoldFX Trimmer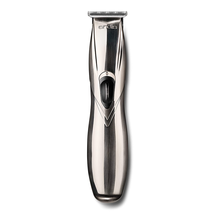 Wahl Detailer Trimmer: Everything You Need To Know
A lot of people don't know this:
Despite being tiny, the Wahl Detailer doesn't mess around when it comes to trimming hair.
It boasts of a powerful rotary motor and high-quality, T-shaped blades that make touch-ups and finishes a walk in the park.
Anyway:
Today, we are going to look at everything that defines this top-class trimmer.
This post will cover:
Its features and functionalities
Usability and handling
How it compares with other trimmers
Its pros and cons
And as usual, my final verdict
Well:
Without further ado, let's get right to it…
Wahl Detailer Hair Trimmer Features and Functionalities
It's a fact:
Features often determine the functionality and usability of a hair trimmer – better features can lead to a better trimming experience.  
So:
Here's are a few cool features of the Wahl Detailer.
Powerful Rotary Motor
I know what you are thinking:
Can this tiny trimmer house a powerful motor?
Short answer: Yes.
The Wahl Detailer comes with a powerful rotary motor that gives you ample cutting strokes to achieve sharp performance, elusive professional designs as well as crisp and clean lines.
Most of the time, you will find it unnecessary to do multiple passes to achieve a close cut.
You will also find that the trimmer – like most with rotary motors – can manage to remain relatively cooler than its electromagnetic counterparts.
Awesome, right?
#2215 Adjustable T-Wide Blades
What's so special about these?
Well:
They are wider than the usual T-blades – 1/4" wider.
And when coupled with a powerful rotary motor, the T-blade allows you to trim larger areas faster.
These blades are durable and highly-precise and the fact that they are T-shaped helps you to maneuver into tighter areas with greater ease.
With it, you will have greater styling options for both hair and beards.
Moreover:
You can also zero gap the blade if you like.
In fact, zero gapping comes in handy for those who do a lot of fading and blending – especially when combined with a nice balding clipper.
Also:
For the less experienced users, the trimmer comes with guide combs to help make different and precise adjustments for cutting hair.
Other Awesome Features
You will also find these extra features quite enjoyable:
Lightweight and compact for added comfort and easy grip
Hard plastic with chrome finishing; giving the clipper extra sturdiness and that retro look
8-foot professional, chemical resistant power cord for better flexibility
The Wahl Detailer also comes with necessary accessories
That said, we also have to look at how the clipper handles and whether or not it is user-friendly.
Find out more on that, next…
Wahl Detailer Trimmer Review: Usability and Handling
So:
Now that you know all about the trimmer's functions and functionalities, how does it hold up in action?
I mean, it doesn't matter if the trimmer is using a powerful motor or if it has one of the best blade technologies ever built.
What matters is its usability and ease of handling.
From experience, this is what I can say about the Detailer:
Being slim, lightweight, and compact, means that it can be used for longer periods of time without the user feeling fatigued.
Moreover:
The chrome finishing adds some extra sturdiness and just looks/feels nice to hold.
The motor doesn't generate a lot of noise or vibration making it a lot easier to work with the trimmer.
What's more?
The trimmer's high-performance, T-blades offer effective and higher-precision trimming.
Are you worried about your working radius?
Well, don't be.
The Detailer's 8-foot cord ensures you have enough flexibility and a wider working space while trimming.
Note:
It may not be as flexible as the Wahl Cordless Detailer, but it'll do.
Now, compared to the perks, the shortcomings of the Detailer are not that serious. But, objectivity requires me to mention them.
So:
The T-blades are very sharp, especially if you zero gap them; therefore, be careful. Also, due to the T-blade's specific dimensions, it will be harder to find other compatible blade guards – specifically bigger ones.
Up Next:
We look at the competition and how the Detailer stands out from the crowd.
Comparison with other clippers
We can all agree that:
No review is ever complete without a comprehensive look at the competition, right?
In fact, you can gain greater insight into a product by simply analyzing how it stacks up against others in its class.
So, here are a few comparisons to consider:
A lot can be said about the Detailer.
And while it may not be the best hair trimmer ever built, it certainly over-delivers when it comes to performance despite its size; easily earning itself a spot on the list of top barber trimmers.
Anyway:
What about value? How much or what do you get when you buy this clipper?
What's in the Box?
Now you might be asking:
"What extras do I get when I buy the Wahl Detailer Trimmer?"
Well, you will also get:
3 T-shaped Trimming Guards (1/16", 1/8" and 3/16")
Oil
Cleaning brush
Red blade guard
Instructions manuals
Summary of merits
As I end this Wahl Detailer trimmer review, here is a quick summary of what you should expect.
Pros
High-power rotary motor
Efficient #2215 adjustable T-wide blade.
Comfortably cuts through dry and wet hair
Its 8-foot power cord offers more corded flexibility
Comes with a decent number of accessories
It is lightweight – meaning you can work with it for longer periods of time without getting tired
No heating issues
Less noisy
Cons
The T-blade is very sharp. Extra care is needed especially if working on kids
Harder to find compatible blade guards due to its dimensions
My Final Verdict
In my opinion:
The Wahl Professional 5-Star Detailer trimmer is one of the best trimmers out there.
Both lightweight and compact, it is perfect for both professional barbers and home users.
And, when it comes to price, the Detailer is worth it.
While it may not be as powerful or popular as some of the other trimmers out there, it still remains a great choice.
Why?
Well, it is reasonably quiet, relatively cool after prolonged use, and still powerful than a large number of high-end trimmers out there.
Considering its size and weight, you will be surprised at how powerful it is. Not to mention the power cord – 8 foot, professional-grade, and chemical resistant.
That said:
The main reason I'd recommend the Wahl Detailer is simply because of one thing – performance.
So, what do you think about this tiny, yet impressive, hair trimmer?
I'd love to hear your thoughts on this. Feel free to speak your mind in the comments below.
Frequently Asked Questions
Yes, the Wahl Detailer is one of the best trimmers from this century-old brand. The trimmer comes with a powerful rotary motor and high-precision, adjustable, T-shape blades
Technically yes. However, the Wahl Detailer is a beard trimmer so it comes with beard trimming attachments. Since trimmers come with blades designed for trimming facial hairs, they tend to overheat if used for bulk cutting.
The Wahl Detailer is a lightweight and compact trimmer by Wahl. The trimmer comes with adjustable T blades designed for close trims. This trimmer is so good that it's among the best trimmers on the market.
Yes, the attachments that come with the Wahl Detail are great for trimming beard and mustache. If you love shaping your facial hairs, this trimmer also does a great job of making sharp outlines.
More from Mike Medders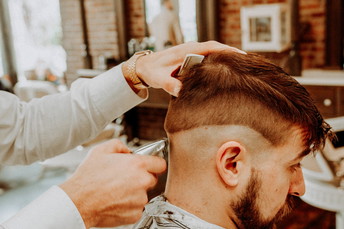 Trust me, I've been on both sides of the chair. I can't count the number of times a client has sat down and struggled…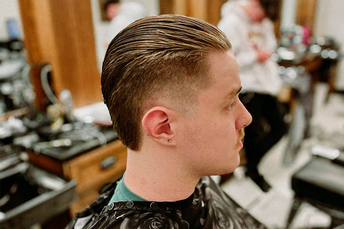 50 Different Ways to Rock the Slick Back Hairstyle for Men 1. Slick Back Fade @jules.thebarber Look: The slick-back…