Wahl Elite Pro Review: Become a Home Barber!
I know most of us will agree that:
Finding the right hair clipper out of the thousands of brands present on the market can be quite a daunting task…
But wait:
Does it really have to be that way?
This small predicament is mostly experienced by new consumers or anyone with little knowledge about hair clippers. Luckily, with the Wahl Elite Pro High-Performance hair clipper, you can never go wrong.
You may be wondering: how?
Well, from a simple design characterized by smooth and comfortable edges to its ease and usability, this clipper is by far one of the best within its class and price range.
So look at the Wahl Elite Pro review and convince yourself.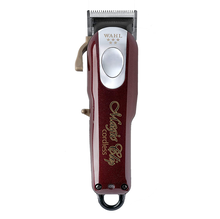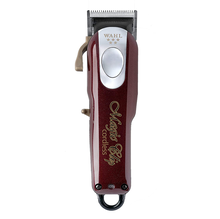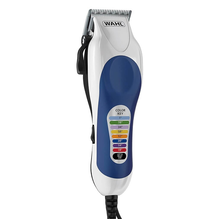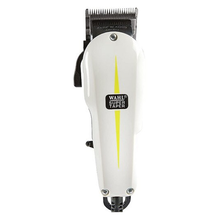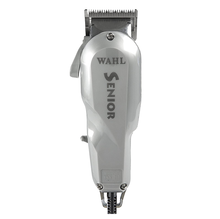 Wahl Elite Pro Review: Features
What makes it better than the rest?
When searching for a good hair clipper, there are quite a number of features that need to be taken into consideration like motor power, the blades, guide combs, usability and so on.
This in-depth Wahl Elite Pro Review offers you a sneak preview of the amazing features of the Wahl Elite Pro Clipper.
What do you get from the Wahl Elite Pro Clipper?
Here are some of the bestselling Wahl Elite Pro specs.
A Powerful Heavy-Duty Motor
When looking at the motor, the Wahl Elite Pro high-performance hair clipper comes with a corded motorwhich has 15% extra power over the standard motor hence guaranteeing fewer or no snags during hair clipping.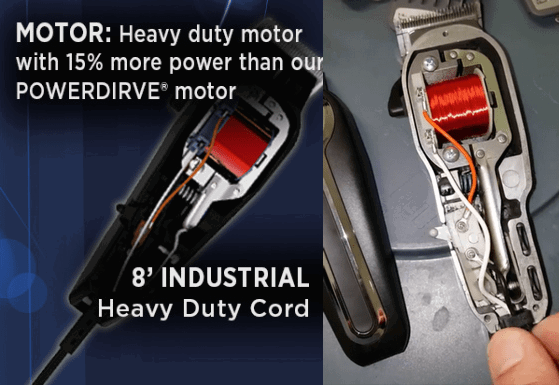 Amazingly:
The 8 feet long industrial heavy-duty cord offers you the ease and flexibility you need to comfortably trim hair.
Strong and Self-Sharpening Blades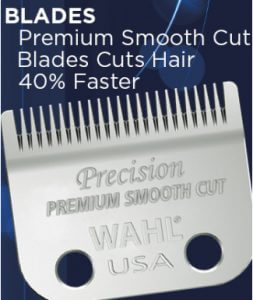 Now:
What about the blades?
Well, not only are they strong but also, they have the ability to retain their sharpness for a longer period of time.
In fact, their self-sharpening quality makes them more efficient and 40% faster than any other clipping blades on the market.
Wahl 79602 Elite Pro's Guide Combs
The Wahl Elite Pro clipper comes with 10 awesome guide combs all of different sizes.
1/2 – 1/16″ (1.5mm)
1 – 1/8″ (3mm)
1 1/2 – 3/16″ (4.5mm)
2 – 1/4″ (6mm)
3 – 3/8″ (10mm)
4 – 1/2″ (13mm)
5 – 5/8″ (16mm)
6 – 3/4″ (19mm)
7 – 7/8″ (22mm)
8 – 1″ (25mm)
Also:
Aside from their evident variety, these guide combs are made from durable materials to ensure they serve you for a long time. Their enormous nameplates make it easy for you to read their sizes hence mitigating the chances of making the wrong choice.
That's not all!
Other Cool Features Include:
An amazing warranty plan – The Wahl Pro Hair Clipper comes with a lifetime warranty and a five-year warranty on all the blades.
A Strong and flexible Side Lever – The elite pro lever is sturdy and its movement offers you 5 different cut positions with a 1mm difference in between each position. This means that you can cut between 1mm and 5mm without the combs.
Comparison with other clippers
To some extent, this Wahl haircut machine may not be considered that good if you compare it with the Seniors series.
But you should note that both series have their own advantages over the other as outlined on the Wahl Elite Pro vs. Senior table below:
This is the important part:
Usability and Handling
Owing to its sleek and gentle design, I can comfortably say that the Elite Pro is kind to the hands despite the few minor hitches mentioned below.
The side lever is easy to handle and with its sharp blades and strong motor, trimming hair becomes a breeze.
A number of users have reported cases of overheating during prolonged use of the clipper.
Aside from that, the clipper is also a bit heavy and the fact that it has a heavy-duty cord may make it a bit unsuitable for personal use!
However, considering its price-tag as well as the features mentioned above, it's safe to say the clipper fetches.
Inside the kit of Wahl Elite Pro:
What You Should Expect to Find in The Wahl Elite Pro High-Performance Haircut Kit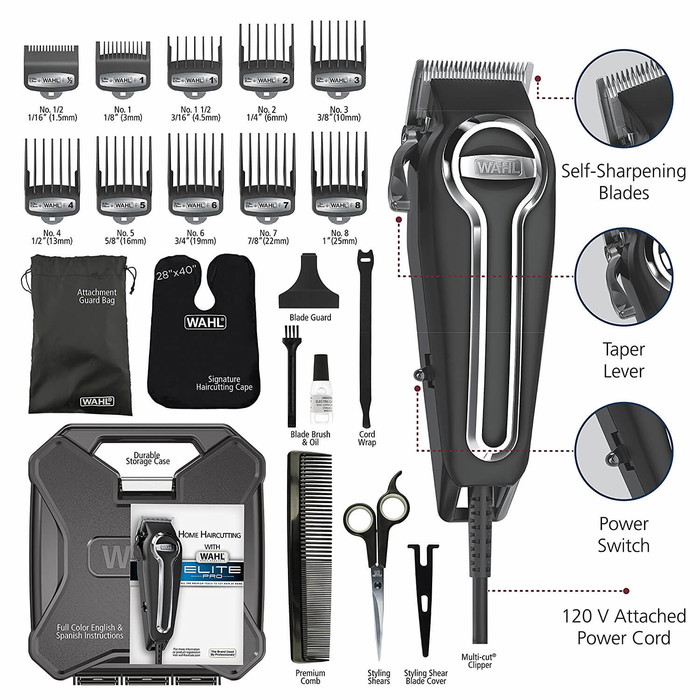 Click on the image for High Resolution
Inside the kit, you can expect to find at least 21 awesome pieces of clipping tools all included ensuring you have everything you need to clip your hair with ease and comfort.
The Wahl Elite Pro kit contains the following:
A Premium Multi-Cut Hair Clipper,
A Stunning Blade Guard,
A Sizeable Styling Comb,
10 Pieces of Guide Combs,
A Pair of Stainless-Steel with its blade cover,
Blade oil,
Cord wrap,
Cleaning brush,
User manual
A Nylon Barbers Cape.
Check bellow the unboxing video of Wahl Elite Pro Haircut Kit:
In addition, the kit's casing is beautifully designed and strong to allow you to carry all these pieces to any location at any time with ease.
Here's a wrap summary:


Pros
Great value for money
Powerful Motor
Strong and impressively self-sharpening blades
 Wide variety of guide combs
Comes with a fully-equipped trimming kit
Lifetime warranty and a 5-year warranty for the blades
Cons
A bit heavy and hard to clean
Not cordless!
Final Verdict
Well…
It's true that the Wahl Elite Pro High-Performance Hair Clipper does have its merits and demerits, but if you if you were to consider both sides, you'll realize that the ups are more than the downsides.
The fact that it gets hot sometimes or that it isn't cordless like other home clippers is not reason enough to disqualify its powerful motor, self-sharpening blades, diverse guide combs and a lifetime warranty just to mention a few.
In fact, it's quite evident that the Wahl Elite Pro High-Performance Hair Clipping Kit has more to offer than its actual worth.
Actually:
Combining its key features with its unrivaled usability, accessories and a 61% ($50.5) price cut, it's easy to say that this may be the best deal out there as far as personal hair clippers are concerned.
Frequently Asked Questions
The Wahl Elite Pro has a heavy-duty motor that is 15% more powerful than the POWERDRIVE motor. This is a powerful motor for personal use but not as powerful as the V9000 motor.
While you can use the Wahl Elite Pro to trim your beard, it's better as a hair clipper than a beard trimmer, since that's what it's made for. Wahl also indicates it requires experience to use this clipper to trim a beard.
More from Mike Medders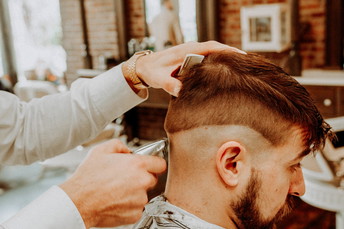 Trust me, I've been on both sides of the chair. I can't count the number of times a client has sat down and struggled…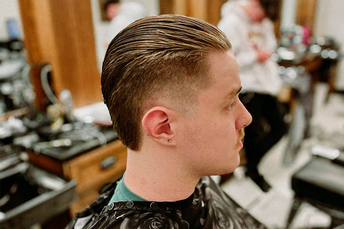 50 Different Ways to Rock the Slick Back Hairstyle for Men 1. Slick Back Fade @jules.thebarber Look: The slick-back…