WiseBarber's Complete Wahl Peanut Trimmer Review 2023
From its compact and lightweight design to its powerful rotary motor and precise trimming blades, the Wahl Peanut trimmer comes jam-packed with surprising features despite its small size.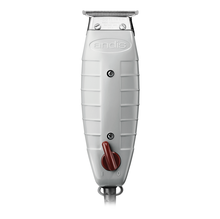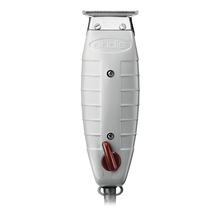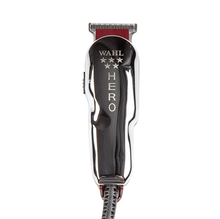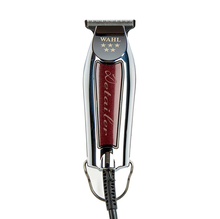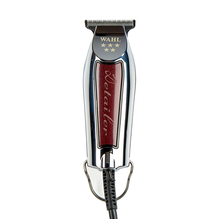 Wahl Peanut Trimmer Review 2023: A Closer Look
Time and time again, it's been said:
"Don't judge a book by its cover"
With the Wahl Peanut, every bit of the statement above is true.
Why?
Well, despite its tininess, it is surprisingly powerful and easy to use, not to mention, light-weight.
Plus:
It is ideal for both trimming and light clipping operations.
Anyway:
We'll get into all that in a bit.
To recap, here's what you should expect from this post:
This clipper's top features and functionalities
Its usability and handling
How it compares with its competition
The Peanut's pros and cons
And as usual, my final thoughts on the product
So, without further ado…
Let's dive in.
Wahl Peanut Trimmer: Features and Functionalities
Get this:
When it comes to hair cutting tools, what you want is a powerful, reliable, and versatile clipper.
Why?
It's because these are just a few things that contribute to the cutter's comfort, usability, flexibility, and durability.
Anyway:
In this section, we will cross-examine the Wahl Peanut and see how it fares in regards to features and functionality…
Comes with a Powerful Rotary Motor for Its Size
A motor is undoubtedly one of the most important parts of any hair clipper.
And:
Despite the Wahl Peanut's tiny size, it comes with a decently powerful rotary motor.
Not the best in the market, but considering its size, it is something.
Please note that despite it having a decently powerful motor, this clipper is not recommended for heavy-duty work.
But:
When it comes to clipping down short/thin hair and trimming, the Wahl Peanut works like a champ.
In fact, it's one of the best hair trimmers on the market due to its lightweight, miniature, and ergonomic nature.
Anyway:
What else makes it a great clipper?
Detachable Blades: What about Them?
This clipper comes with #2068-300, stainless-steel, detachable blades.
Now:
I'm going to be honest with you from the start; I don't like the Peanut's blades.
Why?
Well, they tend to snag and pull hair a lot (especially when you're dealing with thick or long hair), making this a clipper that's not ideal for professional, heavy-duty work.
But:
On the other hand, its blades work awesomely when it comes to trimming and maintaining short haircuts.
Yes, they aren't T-shaped like most hair trimmers including the Andis T-Outliner, but the Peanut knows exactly how to get the job done.
The Peanut makes it so easy for anyone to maintain a neat and well-kept haircut with sharp and crisp hairlines.
Plus:
The fact that it has detachable blades means that you can easily maintain and clean this trimmer.
Awesome, right?
It Has an Ergonomic Design
Without a doubt:
The Peanut isn't the best trimmer in terms of motor power and blades, but it's an ace performer when it comes to usability and handling.
And that's all thanks to its awesome design.
What's so special about it?
For starters, it's lightweight; weighing around 0.25lbs (4oz) – probably the lightest professional hair trimmer available.
Also:
Its latest version features a textured housing that improves comfortability and grip.
And if that's not good enough, the trimmer's tininess (4" in length) means that it can comfortably fit into any hand size. And that makes it a great hair clipper for cutting kids' hair or barbers with small hands.
Other Cool Features
Accessories – It comes with 4 plastic guards from size 1/8 to 1/2. Sadly, the Wahl Peanut doesn't have longer guards. So, if you would like to leave the hair longer than ½ an inch, you'd have to use the old trimmer-over-comb technique.
7-foot power cord – The Peanut also comes with a 7-foot power cord that is also chemical resistant.
Well:
Those are some of the main features the Wahl Peanut has to offer.
By now, you have a clue on how this trimmer works; but to help you paint a clearer picture of what to expect, here's what you need to know.
Wahl Peanut Review: Usability and Handling
The first and most important, perk of the Wahl Peanut trimmer is its design.
Simply put:
It's small, lightweight, ergonomic, and very comfortable to use.
In addition, the Peanut is also fitted with good blades and a decent motor powerful enough to make quick trims and cut down short hair without difficulty.
And the best part about buying the Wahl Professional Peanut is that it's a two in one package; meaning you can use it as a clipper and as a trimmer too.
What's more?
If you have kids and toddlers on your clients' list, they'll find this trimmer less intimidating making it easier for you to make quick haircuts and proper ear/hairlines.
When it comes to hair trimming, the Peanut guarantees crisp, sharp, and easy trims and hairline designs to ensure you get the perfect finish.
But:
You should note that it is not all roses and bliss with the Peanut.
It might be phenomenal at detailing but it does have its fair share of shortcomings.
For example:
It sucks at cutting down bulk or thick hair. In most cases, you'll experience snags and pulling when cutting over an inch of hair. Therefore, it might not work with all your clients. Also, its 7ft long power cord is a bit limiting.
So, can you live with these setbacks?
I'd say, "Probably."
Yes, they are major downsides, but they aren't too big to warrant this impressive trimmer's dismissal.
Anyway:
Let's now look at how it compares to other trimmers in its class.
Comparison with other clippers
This is one of the biggest questions people often ask.
Basically:
What's so special about the Wahl Professional Peanut hair trimmer?
Well:
The following comparisons might help to shed some light…
See? The Peanut has its fair share of perks compared to other hair trimmers.
That said, what else do you get when you buy this trimmer?
Find out next.
What's in the Box?
When it comes to value, a lot of it comes from the accessories you get. In most cases, more accessories often mean a better haircut experience.
And so, what should you expect when you decide to buy the Peanut from Wahl?
Well, in its packaging, you'll find:
The Wahl Peanut Trimmer itself
Blade oil
Cleaning brush
4 attachment combs (#1, #2, #3, and #4)
Blade guard
User manual
Is it too little?
Yes!
But because this trimmer works better for light clipping and trimming, I'd say it's enough to get the job done.
Moving on…
Wahl Peanut Trimmer Review: Summary of Merits
Now:
Before I wrap up, here's a quick summary of the things you'll love and hate about the Peanut by Wahl.
Pros
Lightweight making it extremely easy to use
Powerful rotary motor
Decent detachable stainless steel blades
Can be used both as a clipper and a trimmer
Runs relatively cooler and quieter
Ergonomic and compact design
Extremely versatile
Cons
Has a tendency to pull thick and long hair
Has a shorter power cord than most clippers
Great for trimming but not a true professional barber clipper
My Final Verdict
Despite its setbacks, the Peanut has a lot to offer.
But in my honest opinion, it should only be used for trimming or as a hair clipper for kids and toddlers: because the Peanut doesn't really live up to the standards of a professional hair clipper for barbers.
Aside from that:
You'll enjoy its compactness, reliability, convenience, comfortability, and maneuverability when it comes to trimming hair or maintaining short haircuts.
Anyway guys, I hope this was helpful.
As always, don't hesitate to ask or leave a comment below.
Also, you can now subscribe to my newsletter for regular and insightful updates on the best deals. #StaySafe
Frequently Asked Questions
Yes Wahl Peanut makes a great hair clipper and hair trimmer. However, it should only be used for light clipping. If used to cut bulky and thick hair you'll experience snags and pulling.
More from Mike Medders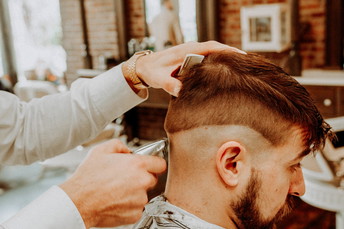 Trust me, I've been on both sides of the chair. I can't count the number of times a client has sat down and struggled…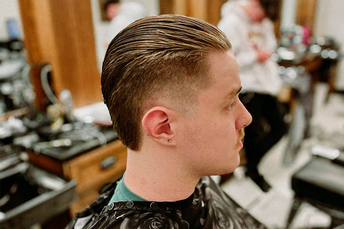 50 Different Ways to Rock the Slick Back Hairstyle for Men 1. Slick Back Fade @jules.thebarber Look: The slick-back…