Everything You Need To Know About the Wahl Super Taper #8400 (Full Review)
Durable, reliable, powerful, convenient, efficient, and affordable – these are just a few of the best words I can use to describe Wahl's #1, best-selling hair clipper globally – the Wahl Super Taper #8400.
Read on to learn more.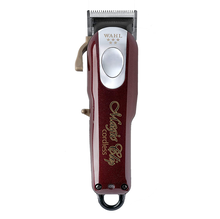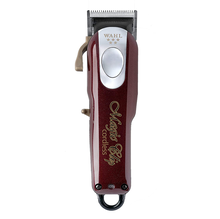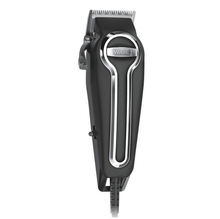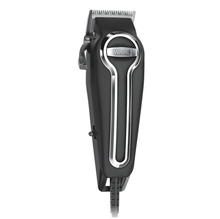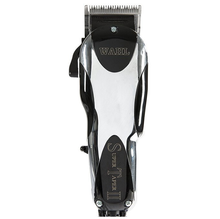 Now:
Let's look at everything you need to know about this hair clipper.
Wahl Super Taper Review: An In-Depth Look
Get this:
With decades of high-quality service decorating its history, the Wahl Super Taper has managed to retain its standing as one of the best hair clippers on the market today. 
How?
If you've had the opportunity to use this clipper, then you'll know what I'm talking about.
Simply put – it's a haircutter you can always depend on regardless of the type of hair you are cutting, the number of people waiting in line to be served, or the amount of time it takes you to finish a haircut.
At the end of the day, this clipper will offer you professional-level reliability and comfort.
Now:
The biggest question in your mind might be:
What makes it special and why should you consider buying it?
Well, that what you are here to find out.
In this review, I'll walk you through:
Its features and functionalities
How easy this clipper is to use and handle
How it compares to other haircutters
Its pros and cons
An unboxing
As well as what I think of it
So, sit back, relax, and enjoy your reading.
Wahl's Super Taper 8400: Features and Functionalities
If you've been reading some of my posts and reviews, you know that I always say:
Features are important because they determine how much functionality you get from a hair clipper.
Basically:
The more the functionality, the better the experience you'll get using the haircutter.
With that in mind, what does the standard Super Taper have to offer?
Read on to find out…
A Powerful V5000 Electromagnetic Motor
If you don't know this already, get it from me:
The Wahl Super Taper's powerful motor is one of the biggest reasons why this clipper continues to be a vital tool among professional barbers.
Get this:
The classic Super Taper's motor is a V5000 and isn't as powerful as the V9000 one you get in the Wahl Senior.
But:
It does yield impressive power delivering up to 14,400 strokes per minute.
Having a powerful motor means that you get to cut even the thickest of hair in one or two passes and at faster speeds; hence, reducing your cutting time and increasing your efficiency.
Awesome, right?
Well, that's not all.
This clipper's motor is built to last longer than other standard cutters; meaning it offers you great value for your money.
Moving on…
Impressive, Rust-Resistant Blades
Let's face it:
Getting a clipper with a powerful motor is always a plus, but when you get one that also has high-quality blades, you've landed yourself a true performer.
Hair clipping is dependent on two things – the motor power and the blades.
And:
The Super Taper offers you an abundance of both.
The #1006 blades you get with this clipper are not only rust-resistant but also highly-precise and chrome-plated to offer you the best haircutting experience and durability.
And the best part is that they can cut as low as 1mm, thus, making this clipper ideal for fades and tapers.
A Conveniently-Placed Taper Lever
Looking for a good hair clipper for fades, blends, and tapers?
The corded Super Taper can get you all that and more thanks to its taper lever.
It's not only smooth but also conveniently-placed to ensure you have an easy time switching through blade sizes.
Speaking of which:
A lot of people have asked me; how much length can I get from the Super Taper's lever adjustments?
Well:
Seeing as it features a #1006 Wahl blade, you get between 1mm and 3mm.
Basically, not too close for balding but just the right size range for epic fades and blends.
Other Cool Features
An 8-Foot Long Power Cord – With an 8ft-long working radius, flexibility won't be an issue for you as you move from side to side clipping hair. And the fact that this clipper only weighs 1lb means that you'll have an easy time holding and maneuvering it to reach tight spots and cut crisp hair, ear, and necklines.
Sufficient Accessories – Now, I wouldn't go as far as to say, "You'll get a lot of accessories" because that isn't true. Many other Wahl clippers come with more than what you get with the Super Taper. All I know is that, with this clipper, you get most of the essentials you need for great haircuts.
Impressive features, right?
And considering this clipper's low price tag, it's safe to say that it's worth it in every sense.
But:
Before you whip out your credit card, here are a few things you need to know about the Super Taper's usability and handling…
Wahl #8400 Super Taper Usability and Handling
One of the biggest reasons why the Super Taper remains a barbershop staple is its usability.
It goes against the norms of a powerful, corded clipper to offer convenience, reliability, flexibility, and impressive usability.
I know what you're thinking:
How does it do that?
For starters, being a powerful clipper capable of delivering at least 14,000 strokes per minute, you'd expect two things – heating issues and noise inconvenience.
However, with the Super Taper, you get none of those; it's a clipper designed to offer heavy-duty performance without heating up or hurting your ears with tractor-level noises.
Moreover:
This clipper is impressively lightweight despite being corded and fitted with a powerful electromagnetic motor.
That means that you can hold it for long periods and move it around with ease; without getting tired or cramped up.
Awesome, right?
In addition, it comes with high-quality, precision blades that cut hair better and faster than most blades.
And when coupled with an easy-to-reach taper lever, doing fades and blends using the Super Taper becomes a walk in the park.
Anyway:
While the list of perks might seem endless, there are a few downsides you won't be able to ignore. For example, this clipper's exterior design isn't appealing at all; it is too simple and unattractive. And the fact that it lacks proper ergonomics means that getting a solid grip might be an issue.
Also, don't forget about its 3 guard combs; they're not enough for a professional barber dealing with all kinds of requests.
Other than that, the Super Taper is an ace performer and a clipper worth having in your toolset.
Note:
If you are looking for a more ergonomic and attractive Super Taper, the improved version 2 will do; but for those who prefer flexibility over power, you can buy this clipper's cordless version instead.
Now:
The next big question is; how does it compare to other clippers in its class?
Comparison with other clippers
It's true, right…?
… That one of the best ways to tell whether a clipper is worth it is by comparing it to its competition.
Well, that's what we are about to do here.
Here are a few good comparisons you can use:
With that said, let's now unbox this hair clipping beast.
What's In the Packaging?
If you are looking for more value for your money, this is usually the place to check that.
When you buy a hair clipper, you not only get value from the cutter but also the accessories it comes with.
So, how does the Super Taper Fair in all this?
Well, here's what you'll get in its packaging:
A Classic Series Super Taper Clipper
Oil
Blade Guard
3 Guide Combs (1/16", 1/8", and 3/16")
Styling Comb
Cleaning Brush
And a User Manual
In my opinion, it would have been great if Wahl included eight instead of three guide combs; more attachment combs offer barbers better and simpler haircutting experiences.
Summary of Merits
Before I submit my final verdict, here's a quick summary of the Super Taper's advantages and disadvantages:


Pros
Powerful V5000, 14,400SPM motor
High-quality, durable blades
Convenient and easy-to-use taper lever
Lightweight for easy and cramp-free handling
Impressively quiet with gentle vibrations
Ideal for heavy-duty work
Designed for the global market
Pocket-friendly price tag
Durable, reliable, and efficient
Ideal for fading, blending and tapering
Cons
Unattractive design
Limited guard sizes
Not so ergonomic
My Final Verdict
Long story short, I'd highly recommend you buy the Classic Super Taper or the II version if you want a better design.
Why?
Well, it's reliable, powerful, efficient, convenient, designed for heavy-duty work, very durable, designed for use in any part of the world, affordable, and undoubtedly, one of the best hair clippers ever made.
Well?
What do you think about this clipper? Do you have any questions about this Wahl Super Taper Review?
If so, I'd love to hear your thoughts; feel free to say and ask anything in the comments below.
Until next time… #StaySafe
More from Mike Medders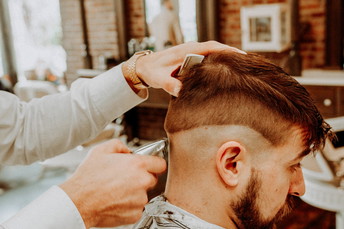 Trust me, I've been on both sides of the chair. I can't count the number of times a client has sat down and struggled…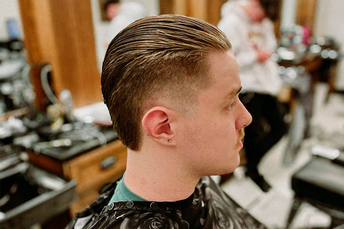 50 Different Ways to Rock the Slick Back Hairstyle for Men 1. Slick Back Fade @jules.thebarber Look: The slick-back…