Andis Envy Clipper Review 2023: Is This the Clipper for You?
There are so many things to love about the Andis Envy Professional hair clipper i.e. it is easy to hold and use, very stylish, has a powerful motor, and is very lightweight among other benefits.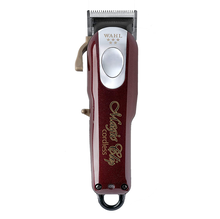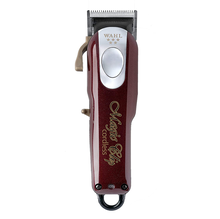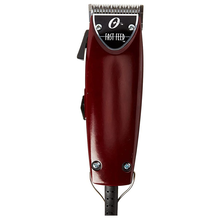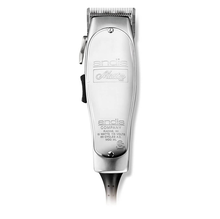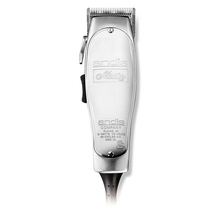 Andis Envy Clipper Review: A Closer, More Detailed Look
I know most of us will agree:
The Andis Envy black hair clipper can be easily mistaken for a Wahl Designer.
Why?
Well, both of them share the following features:
Same size
Almost similar shape & design
Almost the same weight
The same number of accessories
In addition, strong electromagnetic motors power both
The only way to tell these two apart is through:
Their brand – The name and brand on each clipper
Housing design – The Designer comes with a rough, textured top; while the Envy features grooves that minimize slip
Their Pricing – Andis' Envy is more affordable
To sum this all up, the Andis Envy is the clipper you go for when you are shopping for a clipper that is closest to Wahl's Designer in terms of features, functionality, usability, and accessories.
Anyway, these are just fun facts.
Now:
What you are here to find out is whether you should buy the Andis Envy or not?
Therefore, this post will cover:
The features and functions that make this clipper awesome
How it handles as well as usability
How it compares to other hair clippers
Its pros and cons
Lastly, my thoughts on the product
Sounds fun, don't you think?
If so, let's get down to it…
Andis Envy Review: Features and Functionalities
I know what you are thinking:
What good can be said about this clipper…? What makes it an awesome tool?
If so, here are a few of the Envy's biggest selling points.
Powerful 7200 SPM Electromagnetic Motor
It goes without saying:
The first and most important feature on this hair clipper is its powerful motor.
Yes, the Andis Envy hair clipper comes fitted with a powerful electromagnetic motor that operates at 7200 strokes per minute.
What does this mean?
More speed, more power, and less cutting effort.
Note:
This is just the same motor you will find on the Andis Envy Limited Edition. However, its cordless version comes with a 5500 SPM, rotary motor.
Which means?
You get more flexibility at the expense of power if you go for the Andis Envy Cordless Li.
Moving on…
All-Round Styling Blades
Now:
There has been a lot of mixed feelings about the Envy's blades.
Nevertheless, here is what I know.
The Andis Envy comes fitted with adjustable blades that cut between #000 and #1.
Moreover:
This clipper's carbon steel, high-speed blades and strong motor work great – but only when the blades are sharp and zero-gapped.
Otherwise:
After several uses, you may start to experience occasional pulling and snagging.
That won't bode well for your clients, will it?
So, to avoid any blade related issues, ensure that you oil your clipper before each use as well as sharpening them occasionally.
8-Foot Power Cord
More flexibility?
With an 8ft working radius, the Andis Envy becomes quite easy to move around, twist, and tilt to get the best results.
That means that you get more flexibility and a bigger workspace; you won't have any trouble reaching and cutting the most difficult parts of your client's hair.
Smooth Taper Lever
Another cool feature about the Envy is its taper lever.
It is carefully placed and easily accessible to make blade size switching a walk in the park.
Moreover:
The clipper's taper lever is sturdy to ensure you don't accidentally tilt it as you work.
Other Cool Features
Other things you'll love about this clipper include:
An intricately designed housing to ensure that you get a nice, comfy grip. The clipper is lightweight and fits perfectly into any hand size
Six Andis Envy clipper guards that make it even easier for you to do blends, tapers, and fades
Andis Envy Usability and Handling
Note that there are different types of Andis Envy clippers.
Namely:
The Standard Clipper (the one currently under review here)
The Andis Envy Li (this clipper's cordless, Lithium-Ion version).
Andis Envy Supreme (an even better, more stylish version of the cordless Li).
Lastly, the Limited Editions (these are just stylish and artful versions of the standard clipper. Ideal for barbers who love unique merchandise).
Also:
When buying an envy clipper, you can either get it as a single unit or as part of an Andis Envy Combo pack (more value).
What's the point of all this?
Well, it's to help you understand that your experience will differ depending on the type of Envy clipper you use.
For example:
The cordless versions – the Supreme and Li – are lightweight and will offer you more flexibility and comfort. Nevertheless, both will also limit you to a two-hour max runtime.
On the other hand, going with the corded ones means that you get more power and less worry about running out of battery in the middle of a haircut.
You get my point, don't you?
Now:
When it comes to user-friendliness, Andis has put quite an effort to ensure that the Envy clipper is worth our attention.
In general, this clipper is amazing. Why?
It is lightweight and grooved to improve grip and comfort
Features a powerful, 7200 SPM motor that can cut through all kinds of hair effortlessly
With its blades sharp, zero-gapped, and well maintained, the Envy guarantees smooth and swift cutting; free of snags and pulls
On the downside:
Despite its stunning metallic red finish, the plastic polymer housing does not feel premium at all. In addition, its blades often start pulling and snagging after several uses; therefore, they need constant care and maintenance for optimal performance. Basically, you won't enjoy it as much as you would have if you were using a clipper with self-sharpening blades.
Speaking of which:
You might be wondering how this clipper compares to others in its class.
If so, this next bit is for you…
Comparison with other clippers
Let's take a look at some of the areas where the Envy hair clipper shines as well as a few disadvantageous qualities.
Now:
Speaking of accessories, what exactly do you get when you buy the Andis Envy hair clipper?
Read on to find out…
What is in the Box?
When it comes to accessories, the Andis Envy does not have much to offer – only the basics.
You'll get:
Anyway, I believe we can turn a blind eye to the lack of accessories considering its price range.
Summary of Merits
Now:
As we wrap up, here is a summary of all the things you will love and hate about this hair clipper.
Pros
Affordable Price
Powerful Motor
Easy to use
Grooved Housing for Firmer, More Secure Grip
Aesthetically Appealing
Decent Number of Accessories
Lightweight and comfortable to hold and use
Features a taper lever for fast and easy blending and fading
Cons
Low-efficiency blades
Its plastic housing makes it feel weak and cheap
Occasional heating issues
Now that you are up to speed, the last question should be:
Is it a winner or a loser?
My Final Verdict
Note:
The standard Envy Hair clipper and its Limited Edition version share the same qualities and features.
The only major difference between these two is design i.e. the standard clipper comes in a grooved, metallic red housing while Limited Edition versions lack grooves and come in artful graffiti.
If you've read any Andis Envy Limited Edition review, I'm sure you'd agree.
Anyway:
Is this clipper worth buying?
I'd say yes, but only if you don't have access to a Wahl Designer.
As I mentioned earlier, these two clippers are similar in many ways; the only difference is that the Designer costs more, has better blades, and a longer warranty period.
What's your take on this?
Let me know – as well as any questions you might have – in the comments below.
Frequently Asked Questions
There are two Andis Envy models, the corded Andis 66215 Professional Envy Hair Clipper that outputs 7,200 cutting strokes per minute and Andis 73000 that delivers 5,500 cutting strokes per minute. The Envy model we have reviewed here is the corded model, 66215.
Our pick for the best clippers from Andis include Andis Master Cordless, Andis Cordless Fade Envy Li, and Andis Speed Master II.
More from Mike Medders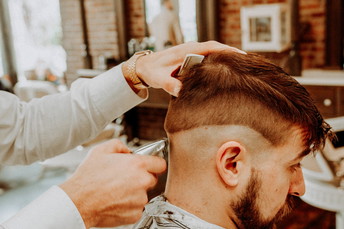 Trust me, I've been on both sides of the chair. I can't count the number of times a client has sat down and struggled…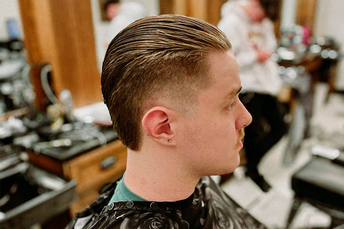 50 Different Ways to Rock the Slick Back Hairstyle for Men 1. Slick Back Fade @jules.thebarber Look: The slick-back…