A Complete Andis GTX Trimmer Review: Everything You Need To Know
High-quality blades
Powerful 7200 SPM motor
Easy to use and convenient
Powerful, Sturdy, Easy To Use, and Versatile: these are just a few modest ways of describing one of the best Andis trimmers ever built – the Andis T-Outliner GTX.
This post covers everything you need to know about it.
You may also be interested in: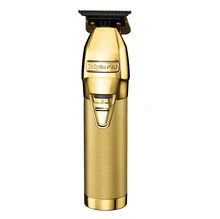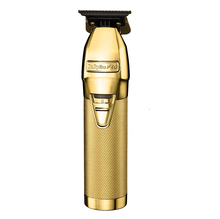 BaBylissPRO GoldFX Trimmer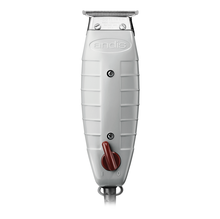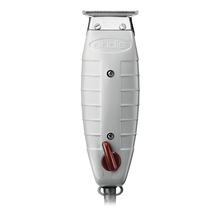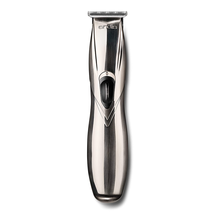 WiseBarber's Andis GTX Trimmer Review: An In-Depth Look
Get this:
If you thought the Andis T-Outliner was the best hair trimmer by Andis, that's far from the truth.
Why?
The Andis GTX is the Holy Grail as far as hair trimmers from its brand are concerned.
I'll admit it:
It's one of my daily trimmers, an unrivaled favorite, and arguably one of the best Andis trimmers I've ever used.
I love it because it's a performer, elegant, lightweight, powerful, and very easy to use.
The GTX is one of those trimmers you can always count on to deliver high-quality beard and hair trims with ease and precision.
Anyway:
In this review, I'll walk you through everything you need to know about this iconic hair trimmer including:
Its features and functionalities
Usability and handling
How it stacks up against other great hair trimmers
How much value you get from it
Its ups and downs
As well as what I think about the clipper
So, what are you waiting for?
Let's get down to it…
Andis GTX Review: Features and Functionalities
Looking at the facts:
The GTX is a 5-Star performer and a must-have hair trimmer for professional barbers and novice users alike.
It is a big improvement and step up from the standard T-Outliner; you'll see why.
Now:
The question still remains; what makes this Andis trimmer great?
That is a question I plan on answering in full… and in detail.
First off:
Let's look at five of its best-selling features…
A 7200 SPM Electromagnetic Motor
Any pro barber knows this:
A strong motor is imperative for anyone looking to do high-quality trims and hair clipping.
Does the GTX trimmer live up to that expectation?
Yes – by a long mile.
Usually, hair trimmers often come with weaker motors compared to hair clippers. And that's because the former is often used for light touch-ups and haircut finishing/styling.
Clippers often do the heavy-duty work during a haircut, right?
However:
The Andis Outliner trimmer series is all about breaking the norm; all of them come fitted with a Single-Speed 7200 SPM motor.
Simply put:
That means more power and speed for seamless beard and hair trimming.
Impressed?
Well, there's more…
Deep-Tooth, Carbon Steel Blades
We can all agree:
A strong motor and high-performance blades are the perfect trimmer combo. And the Andis GTX doesn't disappoint as far as blades are concerned.
Basically:
This trimmer's deep-tooth blades are one of a kind.
What these do is that they can easily cut through thick and long hair without any snags, pulls, or unexpected breakdowns.
And that's not something you see in standard trimmers; hence, making it a big win for the GTX. 
What's more?
The blades are T-shaped, hence, ideal for delicate styling and complicated hair finishes that clients often ask for.
An Elegant, Contoured, Black Plastic Housing
Unlike the Andis T-Outliner 2, the GTX comes with a different look.
It is black; making it look and feel elegant even when the housing is made of plastic.
Design-wise:
The trimmer's contoured housing allows for a nice, comfortable grip.
And:
The ribs (texture) are important because they minimize the chances of you dropping your trimmer and maybe breaking its housing.
Comes With an 8-Foot Long, Three-Pronged Power Cord
Worried about flexibility?
Well, the GTX's 8ft power cord ensures that you have more than enough moving space when trimming hair.
Also:
It's not heavy and won't weigh you down even when you have a long waiting list and need to work continuously, for long.
Other Cool Features
You will also like:
The Accessories – This trimmer comes with four guide combs and some oil
Ergonomic Power Button – It's carefully placed to ensure that it's easy to reach and operate
Anyway, enough of the features; the next question I want to answer is:
How does this trimmer handle?
Read on to find out…
Andis GTX Trimmer Review: Usability and Handling
It has been said:
Don't judge a book by its cover.
But one look at the Andis GTX and you'll know that it has been built to offer exemplary service.
Why?
Before we get into the nitty-gritty details, the first thing you'll notice about this trimmer is that it's small and ribbed.
That means that it will fit comfortably fit into your hand.
And when you do get to hold it, you'll notice that it's quite lightweight, therefore, can be used for long without causing hand cramps or fatigue.
Moving on:
When you flick the switch ON to bring the motor to life, all you get is a deep, nice, and smooth hum; so, no noise pollution and uncomfortable vibrations.
In terms of cutting and trimming:
The GTX offers a very seamless experience. Its motor is fast and the blades are sharp enough to cut and trim all kinds of hair without any hassles.
Moreover:
Zero-gapping the GTX makes it more efficient and it will only take a pass or two to do a nice skin fade.
Also, flexibility won't be an issue thanks to the trimmer's 8ft long power cord.
Sadly though, it's not all roses with the GTX. They tend to heat up easily; which is understandable given the amount of power they have.
But, sometimes they can get uncomfortably hot. On the plus side, there are ways to keep your trimmers running cool.
Anyway:
You won't find a ton of reasons to complain about the GTX; it's just a great trimmer through and through.
Next up, let's look at how it compares to other trimmers.
Comparison with other clippers
Looking at the GTX, what makes it special or better than other trimmers?
To find out, here are a few comparisons:
So? What do you think?
In my opinion, the GTX is better than all the trimmers mentioned above and guarantees a better trimming experience overall.
That aside:
How much value for your buck do you get?
What's in the Box?
So, inside the Andis Professional GTX T-Outliner Beard Hair Trimmer packaging, you'll find:
The GTX trimmer
4 Guide Combs
Blade Oil
And a User Manual
It's not much, but this being a trimmer, I'd say it meets the user's expectations.
Next up:
Summary of Merits
As we wrap up this full Andis GTX Trimmer Review, here's a summary of its ups and downs:
Pros
Strong, 7200 SPM motor
Deep-Tooth, Carbon Steel Blades
Ribbed housing for a firm and comfy grip
A great performer
Very smooth trims and highly-precise finishes
Easy to use and handle
Conveniently silent
Cons
Prone to heating issues
Needs a few adjustments for optimal performance
My Final Verdict
Personally, I love this trimmer.
It's great for haircut finishes, powerful than most trimmers, fitted with exceptional deep-tooth blades, and looks elegant despite having a plastic housing.
There's so much to love about it.
The only major issue I've had with these is heating; they have a tendency of getting uncomfortably hot after prolonged usage.
But:
If used for quick trims and touch-ups, heating won't be a problem.
Anyway:
I believe that they are worth every penny; what about you?
More from Mike Medders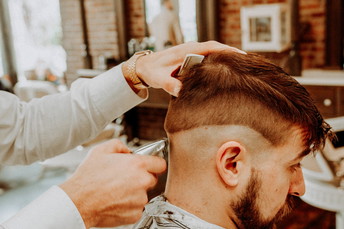 Trust me, I've been on both sides of the chair. I can't count the number of times a client has sat down and struggled…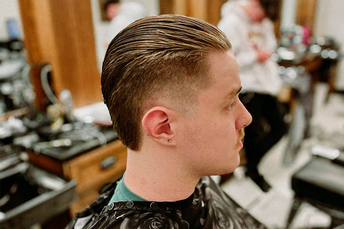 50 Different Ways to Rock the Slick Back Hairstyle for Men 1. Slick Back Fade @jules.thebarber Look: The slick-back…