Andis Master Full Review: Everything You Need to Know
Strong and fast motor
Awesome design
Best clipper for fades and tapers
The Andis Master is undeniably one of the best hair clippers made by its brand. It has a very awesome design and works wonders when it comes to fading and tapering.
Here's what you need to know…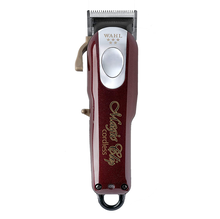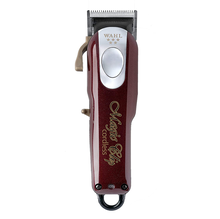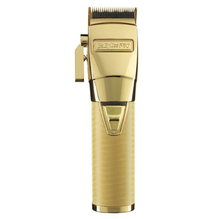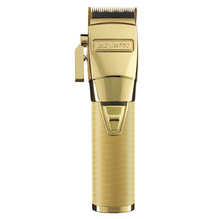 BaBylissPRO GoldFX Clipper
Wahl 5-Star Senior Cordless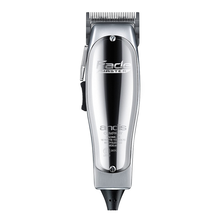 An In-depth Look at the Andis Master Review
Correct me if I'm wrong but:
Isn't the Andis Fade Master the best of the best clippers when it comes to fading, blending, and tapering?
Now:
I know anyone who's had the opportunity to use this clipper can attest to the statement above.
Much like Wahl and Oster, Andis is a reputable and top-class clipper manufacturer with the Master being one of their best clippers to date.
Anyway:
In this product review, I'll talk about everything that makes this hair clipper worth buying as well as a few things that may disappoint.
That's the whole point of an honest review, isn't it?
We'll look at:
Its features and functionalities
How it compares to other clippers in its class
Its usability and handling
How much value you get from it?
Upsides and downsides
As well as, my general opinion about it
So, without further ado, here's everything you need to know:
Andis Master Features and Functionalities
Basically, the question being answered here is; what makes this clipper worth your consideration? Or what does it bring to the table?
Now:
There are a lot of awesome qualities to like about these amazing barber clippers.
For example:
It Comes with A Powerful Motor
If power and speed are what you are looking for in a professional hair clipper, the Master comes with a lot of both.
And, by a lot, I mean 14,000 strokes per minute.
Picture this:
It's fitted with a high-speed, electromagnetic motor that provides you with unmatched clipper strength and at least two-times more cutting speed.
What does that mean?
It means that it might be best barber hair clipper for busy traffic hours.
Has Amazing Adjustable Blades
Powerful motor aside, the blades also deserve a round of applause.
Why?
For starters, they are adjustable allowing you to switch through blade sizes (#000 – #1) with ease thanks to the clipper's taper lever.
That simple fact also improves your cutting speed making it easy and fast for you to complete even the most complex of hairstyles.
What's more?
Its carbon-coated, steel blades are very precise and sharp, hence, simplifying the process of making straight and crisp lines and smooth blends.
It's a Bit heavy but Just the Right Size
Every professional Barber knows:
Weight and size are always important factors to consider because they determine how comfortable the clipper will be to use.
With regards to the Andis Master, weight might be a problem since it weighs just about 1.25 lbs.
Now:
A lot of people often say that it's too heavy.
However, you should cut it some slack owing to the fact that it's a fast, heavy-duty hair clipper.
Also:
Once you get the hang of it, you won't even notice its weight.
And the fact that it's only 6" long means that it will easily and comfortably fit into your hands.
Perfect balance, right?
Comes with an 8-Foot Long Power Cord
Also:
Flexibility and working space won't be an issue thanks to its 8ft long power cord.
That way you can effortlessly cut even the hardest places to reach on your client's head.
Other Cool Features and Functionalities
The taper lever has marked spots (the positions that click as you move it up and down) to allow for a more precise cutting length.
The body is made of strong and lightweight aluminum that makes the clipper durable and break-resistant.
Anyway:
Those are the main things that you'll love about this hair clipper.
But:
Even with all that, there's still one important question you should ask yourself.
How does it handle?
Read on to find out…
Andis Master Usability and Handling
We can all agree that:
Having great features doesn't stand for much if the product is not user-friendly or easy to handle.
However:
With the Andis Master clipper, you get both.
And that's because:
It is strong and fast making haircutting more convenient and easier to achieve; especially for beginners.
It is just the right size; therefore, it will fit into your hands comfortably.
Not to mention the fact that it has an 8ft long power cord that offers you the flexibility you need to move around as you work.
And you don't even have to worry about noise or uncomfortable vibrations as a result of the clipper's sheer power.
Unfortunately, I'd be lying if I said this clipper was perfect.
It has downsides too.
For starters, don't expect to get any guard combs when you buy it. The only accessories you get in the box are a blade guard and clipper oil. So, you might have to buy other accessories separately. And if that's not bad enough, any haircut that goes beyond a continuous 20 minutes will become unbearable due to heat build-up or an uncomfortably hot aluminum housing.
But:
Hey, can you name a clipper that's perfect…?
Nope!
Moving on…
Comparison with other clippers
Looking at all these comparisons, only one fact stands out:
The Andis Master may have its shortcomings but, at the end of the day, it possesses at least one advantage over other popular hair cutters.
And:
With that in mind, let's look at how much value this clipper has to offer…
What's in the Box?
How much value should you expect?
Well, with the Andis Master, not much.
Now:
Yes, it's a great fading clipper; but that's as good as it gets. In terms of accessories, you'll be greatly disappointed.
Inside its box, you'll find:
A hair clipper
Blade guard
Oil
And a user manual
Not much value considering you'll have to part with at least $90 to own one of these bad boys…
But:
I guess most of the clipper's value comes from its service, durability, and performance.
So, as we wrap up, let's summarize this.
Summary of Merits
Pros
Comes with a powerful 14,000SPM motor
Fitted with high-quality, carbon-coated, stainless-steel blades
Has a very durable and strong aluminum housing
Noise-free
Ergonomic design for better usability and handling
Ergonomic design for better usability and handling
An awesome fading clipper
Great for beginners
Cons
Tends to overheat after prolonged use
Limited accessories
My Final Verdict
Well:
Some of the major pluses you get from the Andis Master Hair Clipper include:
More power
Faster cutting
Silent operation
Reliability
A decent amount of flexibility
Great looks
And impressive usability and handling
However, you'll also have to deal with heating issues and the clipper's lack of accessories including guide combs.
Now:
If you weigh its perks against its shortcoming, it's clear that the Master comes with more pros and cons.
And therefore, it is worth buying.
However, If you don't like the Master, I'd highly recommend the Wahl Senior because it has almost similar qualities.
So?
What do you think? Is it worth it?
Let me know in the comments section below.
Frequently Asked Questions
Yes, the Andi Master is one of the best clippers for fading and tapering. This clipper features a magnetic motor that delivers up to 14,000 cutting strokes per minute and comes in an unbreakable aluminum housing.
Andis and Wahl are some of the top brands in the clippers market. Both brands have been on the market for more than 100 years. That's why you will find their products in almost every barbershop.
The Andis Master is equipped with a Lithium-Ion battery that lasts for up to 90 minutes on a single charge and will take less than an hour to charge fully.
Yes, the Andis Master gets hot, especially when used for long. The clipper can also get hot if it's not oiled properly and when it's not cleaned properly after use.
More from Mike Medders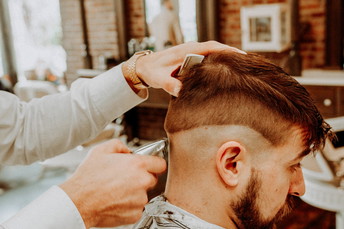 Trust me, I've been on both sides of the chair. I can't count the number of times a client has sat down and struggled…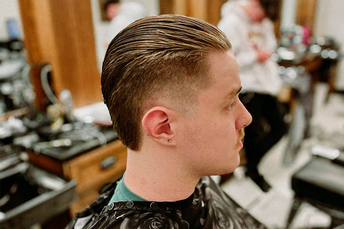 50 Different Ways to Rock the Slick Back Hairstyle for Men 1. Slick Back Fade @jules.thebarber Look: The slick-back…