Andis Supra ZR II Review: Best Cordless Clipper Yet?
Lightweight and extremely versatile
Strong Lithium-Ion battery
Very ergonomic
When looking atcordless clippers, the Andis Supra ZR 2 has to be one of the best out there.
The clipper succeeds in combining power, simplicity, and convenience to become one of the most versatile and reliable haircutters on the market.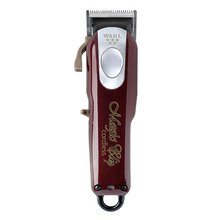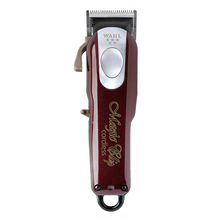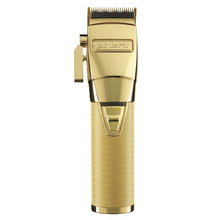 BaBylissPRO GoldFX Clipper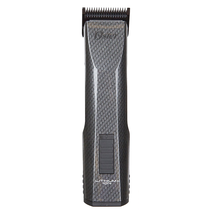 Andis Supra ZR II Review: A Closer, More-Detailed Look
We can all agree:
When it comes to cutting hair, the most important thing you want is to get the job done – especially if you're working in a busy shop.
But:
Often, you will find that there are factors that play a big role in determining how easy or difficult it is to do a haircut.
So, in this in-depth review, I will examine some of the most important aspects that make the Andis Supra ZR 2 one of the best clippers out there.
In this piece, we'll be looking at the clippers:
Features and functionalities
Its usability and handling
Its comparison with other clippers
The pros and cons
As well as my final thoughts about it
Sounds great, right?
Let's get down to it…
Andis Supra ZR II Features and Functionalities
Features often determine a clipper's efficiency and reliability; this in turn determines the user's experience.
Well:
Here is what the Andis Supra ZR II has to offer in this regard:
Powerful Rotary Motor
Fact:
Behind every great hair clipper lies a powerful motor.
Well, the Supra ZR II doesn't just have a powerful motor but it also features a 5-speed rotary motor –a rare find in cordless detachable blade clippers.
The 5-speed rotary motor delivers 1,800 to 3,800 strokes per minute with just a simple flick of a switch.
What does this mean for you?
Well:
You get more control over your haircuts.
For bulk cutting, simply switch to 3,800 SPM mode. In this mode, you can easily chop down some thickest hair out there.
Do you know what's more important than SPM when it comes to bulk cutting?
Yes, torque.
Well, in this regard, the Supra ZR II serves up some serious power.
This clipper's 1,800 SPM will work better for detailing work and tasks like balding.
Also:
You will also find that the motor runs cooler, thus, making the clipper easy and efficient to work with.
Detachable Blades
Now:
With the Andis Supra ZR II, the brand has ensured that they do not fall behind when it comes to easy blade size adjustments.
The Supra ZR II comes with a #000 heavy-duty ceramic detachable blade.
And here comes the best part….
Detachable blades are quite versatile so you really don't have to stick with the ones that come with the clipper.
You can easily get different blade sizes on the market today.
This quality is compounded when it comes to the Andis Supra ZR II. The clipper can use a wide variety of blade series like UltraEdge, CeramicEdge, the Oster Classic 76, and the Oster Titan blade series.
Excellent Battery Life
Did someone say; runtime?
One of the main reasons behind the Supra ZR II's popularity is its battery's stellar performance.
Plus:
The battery is also easily removable to ensure fast replacement with as little downtime as possible.
The clipper boasts of a strong lithium-ion battery with an exceptional three hours of run time – few cordless clippers come close.
As if that's not enough, the Andis SUPRA ZR 2 clipper only takes just two hours to fully charge!
Moreover:
The ZR II's charger is intuitive and easy to use. Simply turn off the clipper, place it in the charging dock, and let it charge.
Awesome, right?
Other Cool Features
LED lighting system – The clipper features a cool light system on the front panel showing you exactly which speed level you are in – the higher the level, the higher the speed.
Housing – The clipper's housing is made of a tough polymer with dark colors making it durable, elegant, and sturdy.
Highly flexible – If you work or are planning to travel outside the US, you are sure to find this clipper quite handy. It runs on 100-240V and 50-60Hz meaning it should work anywhere in the world. In fact, few clippers have this feature.
Andis Supra ZR II Review: Usability and Handling
Let's face it:
It does not matter how awesome a clipper is if it is complicated to use and difficult to handle.
Basically:
How a clipper holds up in usage is just as important as how powerful its motor is or its effective blades.
So, how does the Supra ZR II hold up in this case?
For starters, the clipper has a slim ergonomic design making it easy to handle and use for extended periods.
The clipper's tough polymer housing is designed to make it durable and give it extra sturdiness in handling.
Worried about your working radius?
Well, don't.
The Supra ZR II cordless feature makes it versatile and extremely flexible – unlike its corded counterparts.
Also:
Apart from providing exceptional power and speed, the Supra ZR II's rotary motor – like most rotary motors – run much cooler and quieter with minimal vibrations.
And:
You will find the ceramic detachable blade – although it ships with just one – quite efficient and adaptable especially when paired with the clipper's 5-speed motor.
Seeing as nothing is perfect, the clipper also has its downsides.
Like:
The thing about ceramic blades – although they are sharp and stay cooler for longer – is that they are fragile and will break on impact so be careful.
Another qualm is on the clipper's bulkier side. At 8.13", the Supra ZR II is a bit bulky – for a cordless clipper – but I found that its slim design caters for this quite well.
Considering the perks, the downsides are quite minor, don't you think?
Next:
Comparison with other clippers
Now:
For you to know if the Supra ZR II is the best clipper yet, I have to compare it to other clippers so that you can see how it holds up.
So read on to find out.
Wahl Magic Clip Cordless

Check price

BaBylissPRO GoldFX Clipper

Check price

Oster Octane

Check price

Ratings
Features & functionalities
9.3
9.5
9
Usability & handling
9.8
9.7
9.7
Accessories
9
8.7
9
Moving on…
What's in the Box?
Apart from the clipper, what else do you get in the box?
Well:
I must say – considering its price – the ZR II offers way too little; but you'll be the judge of that.
What you'll get is:
Blade oil
Charger stand
Cord pack adapter
Additional blade drive
I know:
No clipper guard combs? ;(
Anyway:
Keep in mind that the cord pack adapter is just the link between the wall outlet and the charger stand.
Like I said… too little.
Summary of merits
Now:
As I wrap up this review, let's check out a quick overview of the Supra ZR II's pros and cons.
Pros
High-power rotary motor with 5-speed levels
Stellar battery performance with up to three whole hours of runtime
Detachable ceramic blade with a wide variety of blade choices
Comfortably cuts through different hair types
Cordless allowing for greater flexibility
Relatively lightweight compared to its output
Very ergonomic design allowing you to work for longer without getting tired
Runs quieter and cooler
Cons
The price tag is rather steep
Comes with limited accessories and only one blade (#000)
Impressive, right?
My Final Verdict
In my opinion:
The Andis Supra ZR II detachable blade clipper is one of the best cordless clippers the brand has ever produced and among the best in the industry.
It is reliable and offers exceptional battery life; plus, you also get a 5-speed rotary motor, blade versatility, and ergonomic design that cannot be disputed.
The only misgiving is that the clipper is bulkier than most cordless cutters – but that's just the price to be paid for such power and functionality.
Anyway:
I would definitely recommend the Andis Supra ZR II to anyone looking for a reliable, heavy-duty cordless clipper with detachable blades that can withstand near-constant use.
And that's it.
If you have any questions or comments, please let me know in the comments section below.
More from Mike Medders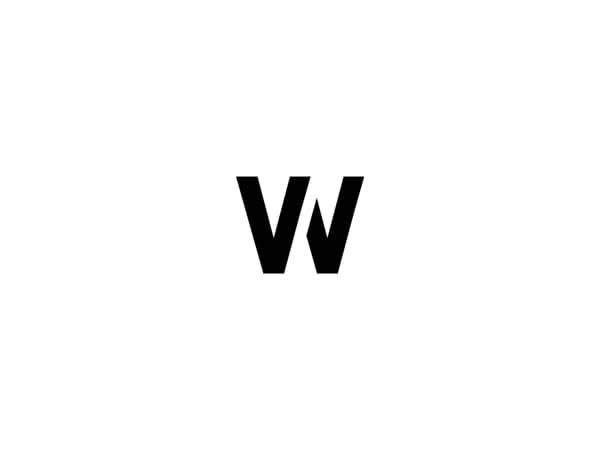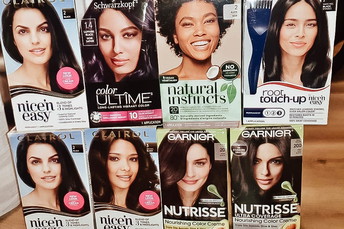 I get it - hair color can be a game-changer. It brings out your personality and adds a dash of spice to your style. But…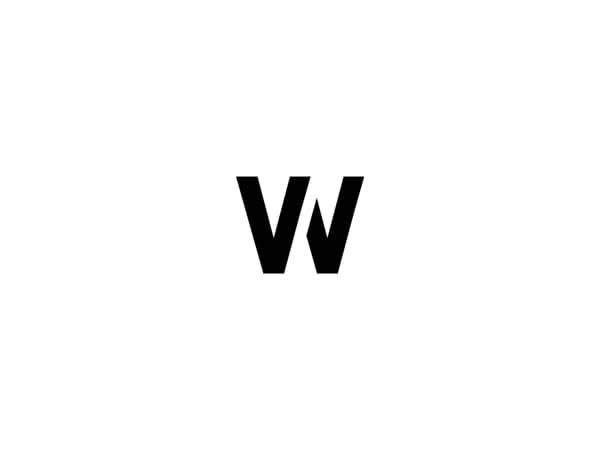 Do you want to recreate the hottest fades in town? Good choice! Fade haircuts are edgy, youthful, and neat . However,…