Shopping Guide Review: Which Is The Best Barber Foil Shaver?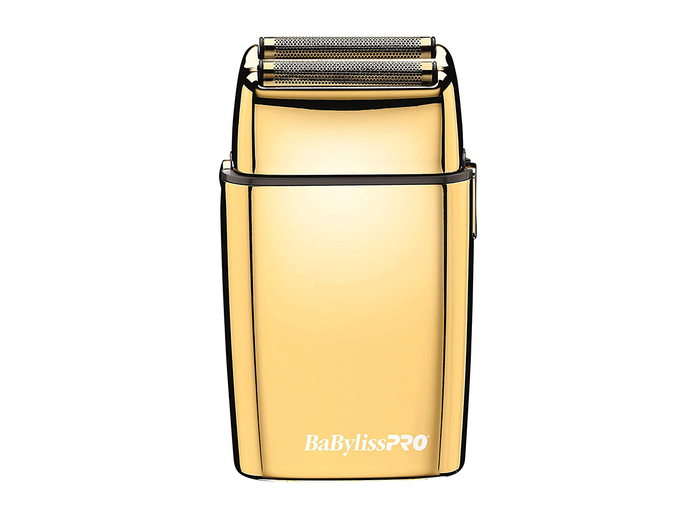 WiseBarber Top Pick
BaBylissPRO GOLDFX Pro Foil Shaver
Have you ever wondered:
Which is the best foil shaver? Or what do I need to look out for when shopping for these products?
Well:
Like most haircutting products, foil shavers serve a specific purpose. They are mainly used for bald and skin-close shaves.
Basically:
A foil shaver offers you a worthy alternative to razor blades; i.e. it will give you almost similar results minus the hassle of having to master razor shaving.
Generally:
These tools allow for extremely close shaves; where conventional hair clippers and trimmers can't manage.
What's more?
Due to their intuitive design, they are well-suited for sensitive skin types and won't cause irritations or any skin complications.
And that's why foil shavers are often must-haves for all barbers; both new and experienced.
Now:
In this post, I'll go over everything you need to know about these shavers.
That includes their popularity among customers, specs, design, usability, and, of course, performance.
Ready?
Let's get down to it…
Rating Summary
| Rank order | Product name | Features & Functionality (max. 10) | Usability & Handling (max. 10) | Value for Money (max. 10) | Overall Rating | |
| --- | --- | --- | --- | --- | --- | --- |
| 1. | BaBylissPRO GOLDFX Pro Foil Shaver | 9.3 | 9.6 | 9.8 | 95.8 % | See details |
| 2. | Gamma+ Wireless Prodigy Foil Shaver | 10 | 9.4 | 9.3 | 95.8 % | See details |
| 3. | Andis ProFoil Shaver | 9.7 | 10 | 8.9 | 95.3 % | See details |
| 4. | Wahl 5-Star Foil Shaver | 9 | 9.6 | 9.3 | 93.1 % | See details |
| 5. | Common Wealth Foil Shaver | 9 | 9.2 | 9.3 | 91.8 % | See details |
| 6. | Caliber RPG Foil Shaver | 9.3 | 8.8 | 9.3 | 91.6 % | See details |
| 7. | Kemei Foil Shaver | 9.3 | 8.8 | 9.1 | 90.7 % | See details |
Now:
With that in mind, let's take a look at each item. Why are they among the best? What qualities and features make them worth buying?
Well, read on to find out.
A Look at Today's Top 7 Best Barber Foil Shavers
BaBylissPRO GOLDFX Pro Foil Shaver
Elegant, stylish, functional, and very user-friendly. These qualities best describe the BaByliss Pro Barberology Cordless Metal Double Foil Shaver. It's a premium shaver you won't regret having.
Get this:
If "love at first use" was a thing, it would be the ideal phrase to describe how I feel about this tool; the BaByliss Pro Barberology Cordless Metal Double Foil Shaver.
Everything about it spells elegance, uniqueness, value for money, and performance.
Trust me, I'm not exaggerating.
For starters:
This shaver has quite a lot to offer. With a three-hour battery runtime, you'll get more than enough time to get the job(s) done.
Especially, if you are a professional barber with multiple clients waiting in line.
Moreover:
It comes with an all-metal housing; that's not only chic but also improves the tool's durability. The last thing you want is to spend money on something that will break on the first drop.
Right?
Well:
This BaByliss Double Foil Shaver also features hypoallergenic gold foils. Meaning, it is fit for all skin types, including sensitive ones.
Needless to say:
It's equipped with a powerful rotary motor that allows for an effortless haircutting experience. Allowing you to make extra-close shaves with ease and speed.
Simply put, it's the ideal tool for bald shaves, skin fading, and neck hair maintenance.
More so:
It's dual voltage, therefore, usable from any part of the world.
Pros
Powerful, quiet motor
A 3-hour battery runtime
An ergonomic, lavish design
Comes with a storage pouch
Durable housing
Hypoallergenic foils
Easy to use
Very efficient
Cons
A bit heavier than most shavers
Not ideal for anyone shopping on a budget
Final Verdict
For me, the BaByliss Pro Barberology Cordless Metal Double Foil Shaver is the best. It's an awesome tool; perfectly balanced between stylishness, value, and performance. If your number-one priority in a cordless shaver is longer battery runtime, then this is it.  
Gamma+ Wireless Prodigy Foil Shaver
The Gamma+ Wireless Foil Shaver is a stylish tool that's equipped with modern features and unique capabilities. It easily outshines most of the tools on this list and is a great tool to have. Read on for more.
Wireless…? "Well, aren't they all?"
That was my first reaction to this awesome tool - the Gamma+ Wireless Prodigy Foil Shaver.
But:
What I didn't know is that the devil is in the details.
That's because "Wireless" in this context has more to do with how this shaver gets recharged; it's not about it being cordless, as I blatantly assumed. 
Anyway:
This is one feature you won't see every day – much less in a foil shaver. And that gives the Gamma+ Prodigy an extra point for convenience.
Right?
Now:
Aside from being unique, this tool is also a true performer and one of the best barber foil shavers available.
Why?
Well, it comes with a two-hour runtime and takes about 30 minutes to recharge fully. Hence, it's ideal for busy barbershops.
Moreover:
You get sufficient, yet subtle, power thanks to its impressive, 9,000 SPM, turbocharged motor.
And while you may find that impressive, you'll also appreciate the fact that this shaver comes fitted with ultra-thin titanium blades.
If you couple that with its impressive, hypoallergenic foils, you get a close-cutting shaver that's kinder to your skin.
The Gamma+ Wireless Prodigy is not only fun and easy to use but also designed to handle heavy-duty work like a champ.
It doesn't get any better than that. 
Pros
Wireless, fast charging
120-minute battery runtime
Impressive, ergonomic design
Powerful, turbocharged motor
Great for close shaves
Hypoallergenic foils
User-friendly
Ideal for busy barbershops
Very convenient
Final Verdict
Is it something I'd spend money on? Definitely! The Gamma+ Wireless Prodigy Foil Shaver isn't just about glam and modern features. It also offers you impressive performance, runtime, simplicity, convenience, and flexibility.
Looking for something that's affordable but still manages to deliver high performance, usability, and flexibility? Well, the Andis 17150 Pro Lithium Foil Shaver might just be it. Here are a few reasons why.
Fun fact:
Years ago, when I got into the barber industry, this was the first shaver I bought.
My experience? Exemplary! In fact, I still use it from time to time.
Anyway:
What's there to love about this shaving tool?
Well, it's very lightweight, easy to use/handle, and has a special design that allows for a firm grip; regardless of how you hold it.
Moreover:
It's a true performer and boasts a special staggered head design that makes ultra-close, irritation-free shaves possible.
Also:
You won't have to worry about rashes and shaving bumps thanks to this shaver's titanium, hypoallergenic foil.
Therefore, this tool is ideal for all skin types.
As for the power:
It comes equipped with a rechargeable, lithium-ion battery.
With this, you get to enjoy a whopping 80 minutes of runtime on a single charge. Which is more than enough for several haircut finishes.
The Andis ProFoil Lithium-Ion shaver also comes with a strong - yet quiet - rotary motor that allows for smooth, hassle-free shaves.
Simply put:
This is the shaver to get when you want top-quality, razor-like shaves without breaking your bank account.
Get it?
Pros
An ergonomic, lightweight design
Offers up to 80 minutes of run-time
Compatible with all skin types
Powerful rotary motors
Very affordable
Great performance
Ideal for beginner/novice barbers
One of the best shavers on the market today
Cons
Plastic housing feels cheap and weak
Short battery life
Final Verdict
For anyone looking for a worthy alternative to the top-two items on this list, the Andis 17150 ProFoil Li Shaver is your best bet. It's quite easy to use, very gentle on hands, delivers exceptional results, and very pocket-friendly. It's one of the best tools to help kick off your barbering career.
Coming from one of the best clipper brands in existence, the Wahl 5-star Series Foil Shaver is a great tool to have. It's ideal for all skin types, works great, and gives awesome, professional results.
Note:
Wahl is a reputable brand in the haircutting industry known for its credibility and high-performance products.
And this begs the question: does the 5-Star Foil Shaver live up to their repute?
Well, in some ways.
First, this tool is designed to offer professional precision and sharp performance. Hence, it will help you get impressively close shaves with ease.
Also, it performs exceptionally in busy barbershops; offering up to 60 minutes of runtime on a single charge.
And:
This shaver also comes with hypoallergenic gold foils that won't cause skin irritations, razor bumps, or ingrown hairs; even on the most sensitive skin.
Anyway:
Design-wise, this shaver features an ergonomic build with grooves and arches that make it easy to hold and use.  
Moreover, it's lightweight. Therefore, doesn't cause hand fatigue and allows for extended use.
Awesome, right?
The best part?
Well, it comes with useful accessories and is quite easy to clean/maintain.
Bottom line:
It's an affordable shaver from a reputable brand. So, I doubt you'll have a lot to complain about.
Pros
Meets the needs of expert barbers
Ergonomic design
Lightweight
Compatible with all skin types
Comes with accessories 
60-minute runtime
Easy to use and maintain
Cons
Motor speed deteriorates when the battery nears running out
Final Verdict
If you are a die-hard Wahl fan, then you probably have one of these. And if you don't, go for it. The Wahl Professional 5-Star Series Rechargeable Shaver guarantees first-rate performance, awesome cutting power, and convenience.
Common Wealth Foil Shaver
With the Common Wealth Professional Cordless Foil Shaver, you get several premium features and functions. But at a very pocket-friendly price. Is it the one? Read on below to find out
Now:
There are several reasons why many barbers would recommend the Common Wealth Professional Foil Shaver to anybody.
First:
It does a great job when finishing, shaping tapered hair fades, or smooth cleaning of a neckline. And that is because it comes fitted with hypoallergenic gold foils.
Therefore, it something that will work on all kinds of skin without causing allergenic reactions, rashes, and razor bumps.
What's more?
It features staggered shaver head blades that give smooth and ultra-close cuts; to leave you with a nice, clean shave.
And that's not all:
The Common Wealth Professional Cordless Foil Shaver comes with a powerful battery. Hence, it offers up to 90 minutes of uninterrupted runtime on a single charge.
Forgot your charging adapter?
Don't fret. This shaver allows for USB charging and can be used as either corded or cordless. Thus, if it runs out of power in the middle of a shave, all you have to do is plug it in and get on with it…
Super, right?
Anyway:
Design-wise, you'll enjoy the fact that this shaver is lightweight and carefully crafted to give the best shaving experience.
Its ergonomic body allows for a firm, comfy grip and unrestricted maneuverability.
The best part?
Well, much like the Panasonic Arc5, the Common Wealth Professional Cordless Foil Shaver also comes with a pop-out trimmer.
So, you can make quick touchups and trims without having to switch between different cutting tools.
Impressive?
Pros
Very affordable
90 minutes battery run time
USB and wall adapter compatible
Great design
Smooth on skin
Pop up trimmer
Easy to use
Lightweight
Ideal for novice and beginner barbers
Comes with accessories
Cons
Flimsy plastic body feels cheap
Battery issues after a while
Final Verdict
Despite being cheap, the Common Wealth Professional Cordless Foil Shaver has everything you need to execute professional cuts. In fact, it has features you won't find in standard foil shavers. With up to 90 minutes of runtime, this tool can be of great help in a barbershop.
Talk about hidden gems. The Caliber RPG Foil Shaver is a versatile, affordable, and functional tool; capable of delivering very close shaves without causing any allergic reactions or razor bumps.
As far as haircutting is concerned, Caliber is one of the best companies today.
But, you've got to ask?
Does their RPG shaver live up to this brand's reputation?
Well:
I'd say - yes.
Not just because this shaver is easy to use and maintain but also due to the fact that it offers great value for money.
Now:
This shaver is user-friendly mainly because of its lightweight design. It weighs about 0.7lbs and won't tire you even after prolonged use.
It's relatively quiet. Hence, provides a comfy shaving experience for clients. And the fact that it uses a USB charger means that you won't have trouble recharging.
What about performance specs?
The Caliber RPG shaver comes with a strong, 14,000 RPM rotary motor. Plus, stainless steel, hypoallergenic foils for better cuts with minimal irritation.
It features a staggered shaver head design that allows for fast and smooth shaves.
What's more?
The RPG is powered by a sturdy Lithium-Ion battery capable of yielding up to 90 minutes of runtime.
And:
It comes with necessary accessories including a BeauWis Blade Brush.
Pros
Strong motor
Impressive blades
Great design
Pop-up trimmer
Great value for money
Affordable
Easy to use
Sufficient runtime
USB charging
Cons
Plastic housing makes it feel cheap and weak
Final Verdict
Coming from Caliber, a leading haircutting tools brand, the RPG Shaver is definitely worth consideration. It's an awesome shaver with a ton of perks and conveniences to offer. So, if you can, give it a try.
When it comes to the Kemei Professional Electric Razor for Men, affordability and functionality are often the biggest takeaways. It's an impressive shaver with lots of potential benefits for new barbers.
Last on the list – the KEMEI Professional Electric Razor for Men.
What's so special about it?
Well:
This is a low-budget shaver that has managed to amass a lot of popularity among barbers.
Basically, this unit is designed for comfortably close shaves and comes with a beard trimmer at the back; hence, making it an ideal tool for all-round grooming.
Design-wise:
It's simple and a bit ergonomic. That means it's easy to use and work with. And since this shaver weighs about 0.5lbs, you'll have a comfortable experience using it.
Under the hood, the KEMEI Professional Electric Razor for Men features a strong rotary motor. And a lithium-ion battery capable of 60 minutes of runtime.
Moreover:
This tool comes with strong titanium blades that allow for close and relaxed shaving.
But!
On the downside:
It takes 90 minutes to recharge – that's way longer than its actual runtime.
Pros
Very affordable
User-friendly
Pop-up trimmer
A semi-ergonomic design
Has accessories
Ample battery runtime
Easy to maintain
USB charging support
Close cutting foils
Cons
Poor quality foils
Not so ideal for sensitive skin
Final Verdict
Now, I'd buy the KEMEI Professional Electric Razor for Men because it's affordable, functional, and feature-packed. But, it has its fair share of downsides.
For example, the foils aren't as good as advertised. Several users have reported skin irritation and razor bumps after using this tool. But, it all boils down to your needs and budget. And this shaver's low price tag makes it a great choice for first-time barbers.
Anyway:
That's a wrap.
But before I call it, here are a few useful tips that you can use on your next shaver shopping trip:
4 Factors to Consider When Buying the Best Barber Foil Shaver 2023
So:
What should you look out for when shopping for a barber foil shaver? What sets apart personal tools from professional ones?
Well, here are a few things that will help you answer these questions:
1. Metal Foil Thickness and Material
As a rule of thumb:
The thinner the foils are the shorter they'll cut.
Now:
Metal foil thickness depends on how close you want to cut.
But, in most cases, you want to buy a shaver with ultra-thin foils. Because the main purpose of these tools is to clean out a stubble or bits of hair you clipper/trimmer couldn't.
Anyway:
In terms of material, you need something stronger and durable. The last thing you want is your foils to break/tear after a few shaves.
And this is specifically important for busy barbershops.
Pro Tip:
The easiest way to know whether a foil shaver is made of strong quality materials is to look at customer reviews.
Generally, if you see a lot of people complaining about the foils getting damaged, then the tool won't be of much help in a barbershop setting.
Moving on…
2. Motor Speed and Power
Get this:
The ability of a foil shaver to seamlessly cut through all types of hair is fully dependent on the amount of power the motor yields.
So, you must ensure that the motor is sturdy and provides enough torque/speed. That way you'll have a guarantee that it won't grind to a halt if you get a client with tough hair.
Now:
In terms of speed, pay attention to the shaver's Strokes/Revolutions/Cuts per minute. The bigger the number, the better the cutting results and experience.
3. Battery Runtime
Here:
You can either opt for a corded or cordless foil shaver. However, most of these tools are cordless nowadays.
If you go for a corded one, your only worry will be flexibility or a black-out (which happens rarely). However, if you prefer a cordless shaver, check its battery runtime rating to ensure it is long enough to meet your shop demands.
Why?
Obviously, unlike home grooming, a barber shaver will be used multiple times every day. Therefore, having a longer runtime allows you to work on several clients before needing to recharge.
Anyway:
I think your safest bet would be to find a shaver with cord/cordless convenience.
Basically, these tools allow you to work throughout; cordless when there's a power blackout or corded when you run out of battery power during a cut.
Get it?
4. Hypoallergenic…?
Lastly:
Check to make sure that the shaver is Hypoallergenic.
This quality simply means that the tool is less likely to cause allergic reactions, rashes, razor bumps, or even ingrown hair.
Get this:
Nowadays, most shavers come with titanium or gold, hypoallergenic foils that are soft and gentle on the skin.
And this ensures you get a smooth, clean, and comfortable shave.
In Summary
Shopping for a foil shaver can be tricky; especially, if you have sensitive skin.
However, from this post, you have an idea of the best barber foil shavers to go for. And if none of them meets your requirements, the shopping tips I've provided should help you find something more ideal.
Anyway:
I hope you enjoyed reading this as much as I did writing.
Don't forget to leave a comment below if you have questions or want to add something to the topic. I love and appreciate hearing from you guys.
Thank you. #StaySafe
Frequently Asked Questions
The most popular foil shaver brands among barbers are BaBylissPRO, Gamma+, Andis, and Wahl. When it comes to models the most popular foil shaver is the BaByliss Pro Barberology Cordless Metal Double Foil Shaver.
If you are looking for the best of the best foil shaver, our recommendation is the BaBylissPRO GOLDFX Pro Foil Shaver. This foil shaver delivers up to 3 hours of runtime and the rotary motor is super quiet. The hypoallergenic gold foils make it great for all skin types including the sensitive type.
No, foil shavers are best for trimming mustache and sideburns. They are designed as an alternative to razor blades for shaving facial hairs. The design allows a close shave without causing skin irritation. You can also use it to shave the armpit, legs, and arms.
Since they are designed differently they both have advantages over each other. For instance, foil shavers are the best for a close shave, while rotary shavers are the best for thick hair.Rotary shavers are quieter while foil shavers are quite loud.
More from Mike Medders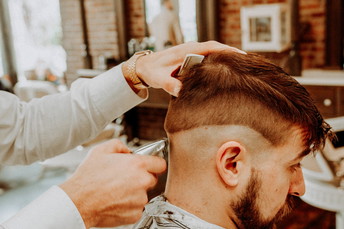 Trust me, I've been on both sides of the chair. I can't count the number of times a client has sat down and struggled…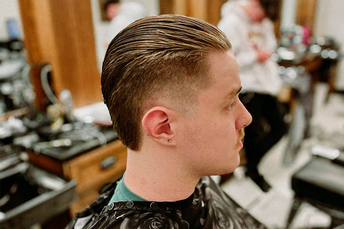 50 Different Ways to Rock the Slick Back Hairstyle for Men 1. Slick Back Fade @jules.thebarber Look: The slick-back…
Newest articles
Trust me, I've been on both sides of the chair. I can't count the number of times a client has sat down and struggled…
50 Different Ways to Rock the Slick Back Hairstyle for Men 1. Slick Back Fade @jules.thebarber Look: The slick-back…
Here is the thing: Manscaped's Peak Hygiene Plan subscription might be one of its sneakiest marketing tactics. Thanks…