Today's Top 30 Barber Shop Design Ideas
Let's face it:
Much like coming up with barber shop name ideas, designing its interior can be a bit of a hassle.
Why?
Because there are usually so many variables to consider.
For example:
The colors
Seating arrangements
Space distribution
Storage areas
Workspaces for each barber
Aesthetics
Safety for both you and your clients and so on…
Basically, everything has to be just right.
How to do it – is always the biggest question in mind.
Well:
You don't have to reinvent the wheel…
What I mean is that there are tons of old-school and modern barber shop designs out there where you can borrow some inspiration from.
Now:
If you are looking for the best barber shop decor ideas, you are in the right place.
But before we get into that, what do you need to consider when designing your barbershop's interior?
Read on to find out…
3 Important Things to Consider When Designing Your New Barbershop
So:
Before we go through our list of the top 30 best barbershop interior designs, let's try to find out how each barber came up with theirs.
To do that, these three things need your consideration.
For example:
Working Space
Generally, how much space do you have to work with?
Will it be able to host you, your tools and equipment, and your clients comfortably?
Note:
Your space will determine how many barbers, clients, and support staff you can fit into your shop.
In most cases, more space is way better than a cramped-up shop.
There should be enough room for free movement around the shop.
That aside:
Think about the best colors for a barber shop.
Colors are not only good for your shop's aesthetics but also help to create mood and add some liveliness to your shop.
Shop Location
Yes.
Believe it or not, your shop's location will greatly determine all the barber shop design ideas you come up with.
How?
Well, if your shop will be located in the center of a busy city, your interior design should be tailored to meet:
High client traffic (more waiting seats)
Fast service delivery (more barbers stations)
However, if the shop is located in a posh neighborhood, the interior of your barbershop must offer the luxury and style your clients expect from you.
For example, aside from going for a refined interior, you can offer complementary services like:
Massages
Spa
Pedicures
Manicures and the sort
You get it, don't you?
Barber shop décor should be done with your target clients in mind.
Anyway, last but not least…
Your Budget
Your budget is also a very important point to consider when you design barber shop's inside.
Why?
One, you must be able to afford it
The cost must be easily recoupable
Note:
You don't need to break your bank to come up with killer barber shop ideas.
Sometimes, all it takes is a little creativity and the best tools/equipment.
Anyway:
As promised, here are 30 barber shop design pictures you can borrow inspiration from.
A Look At 30 Of the Best Barber Shop Designs 2023
Simple Barber Shop Interior Design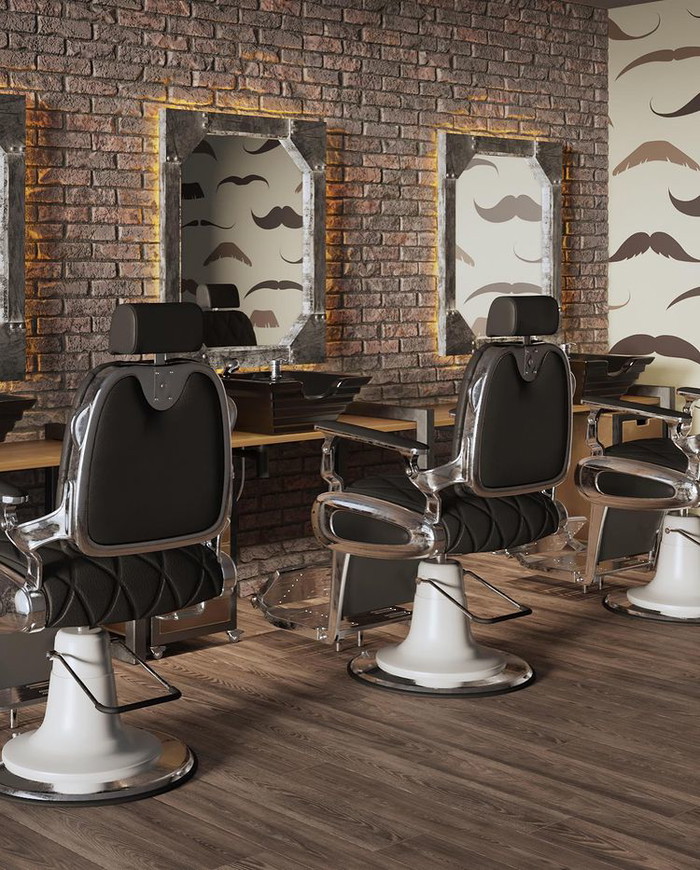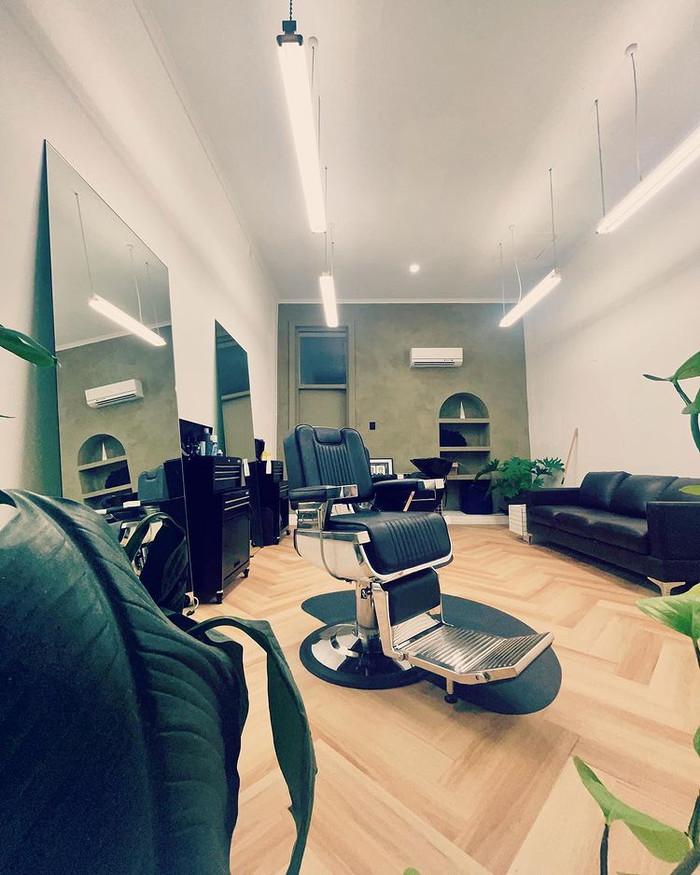 Large Space Barber Shop Ideas Interior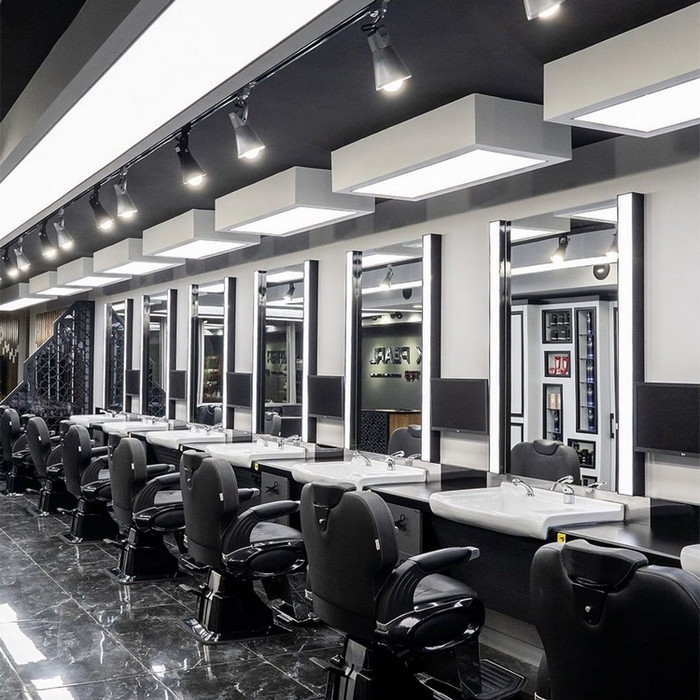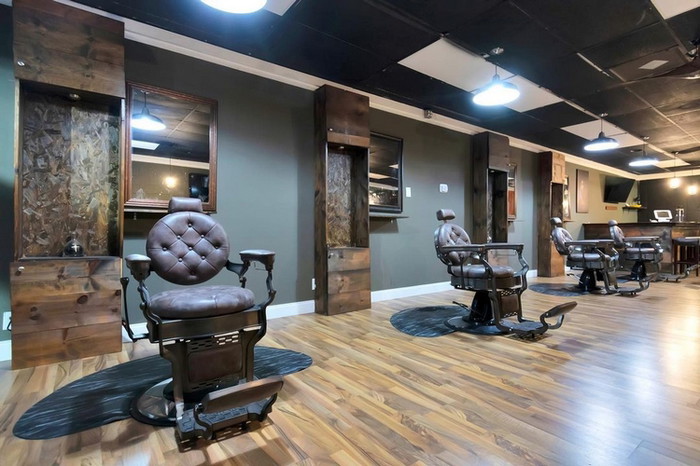 Small Barber Shop Interior Design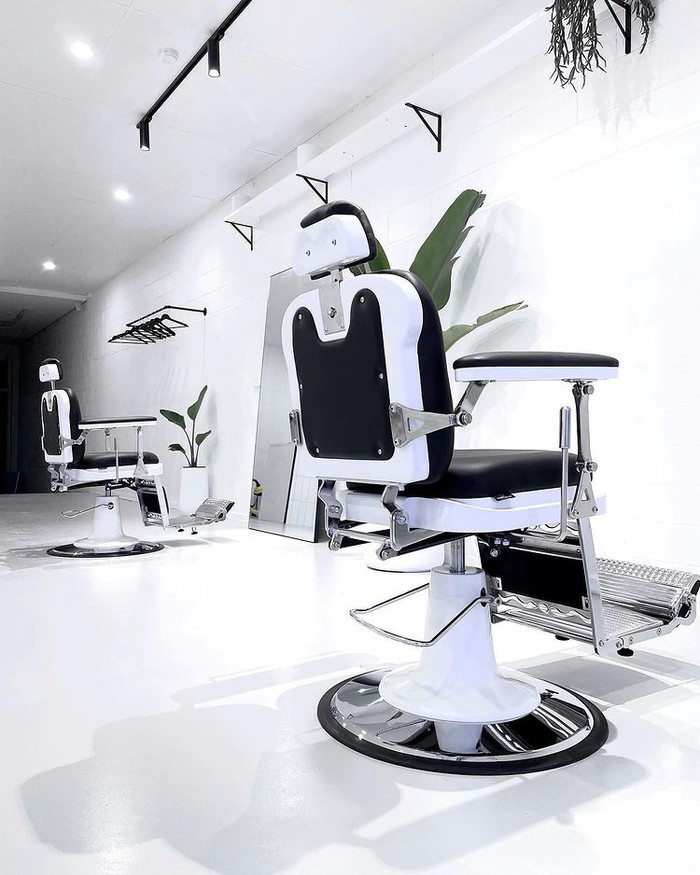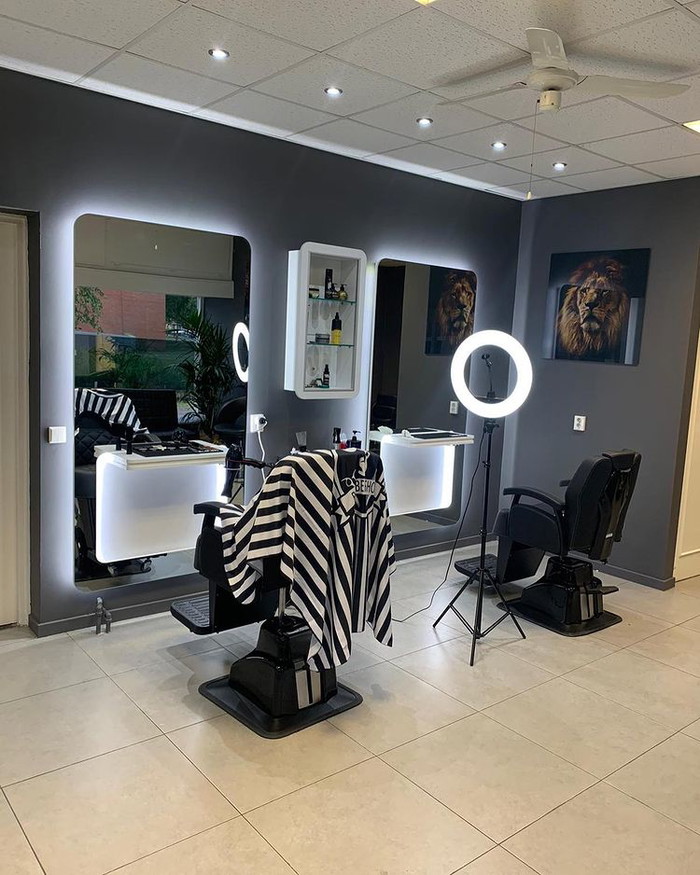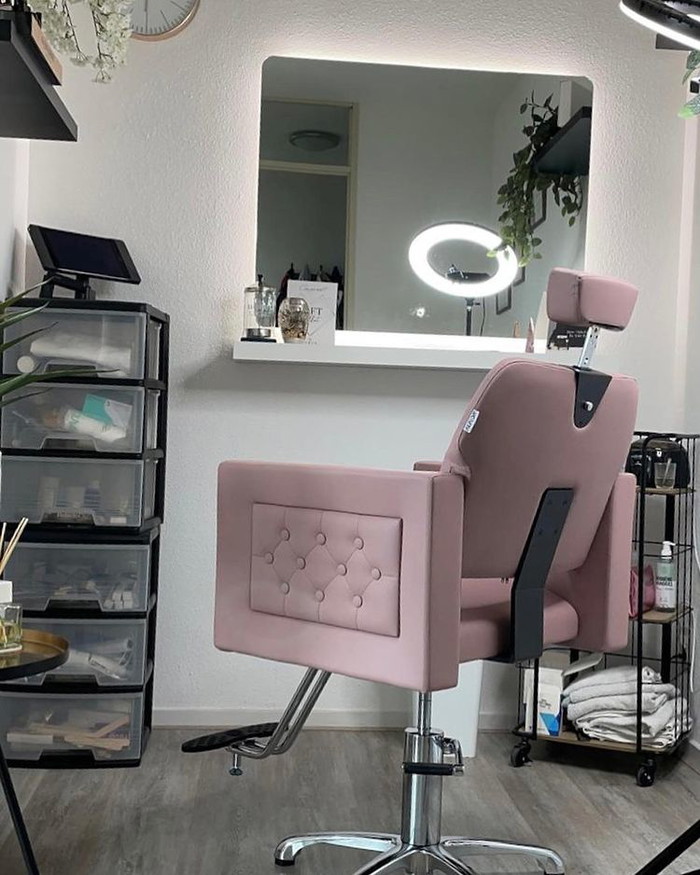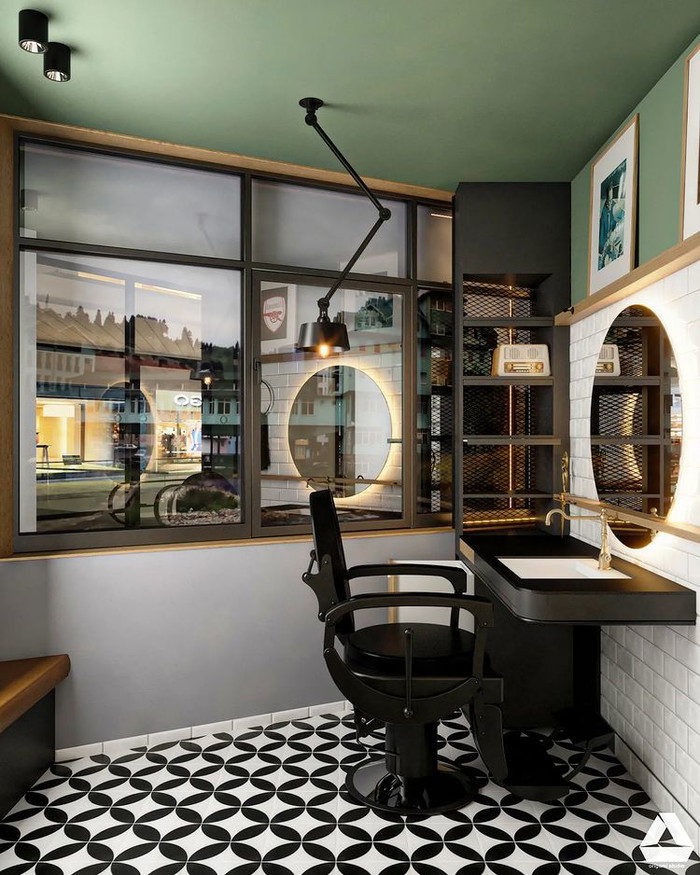 Vintage Barber Shop Designs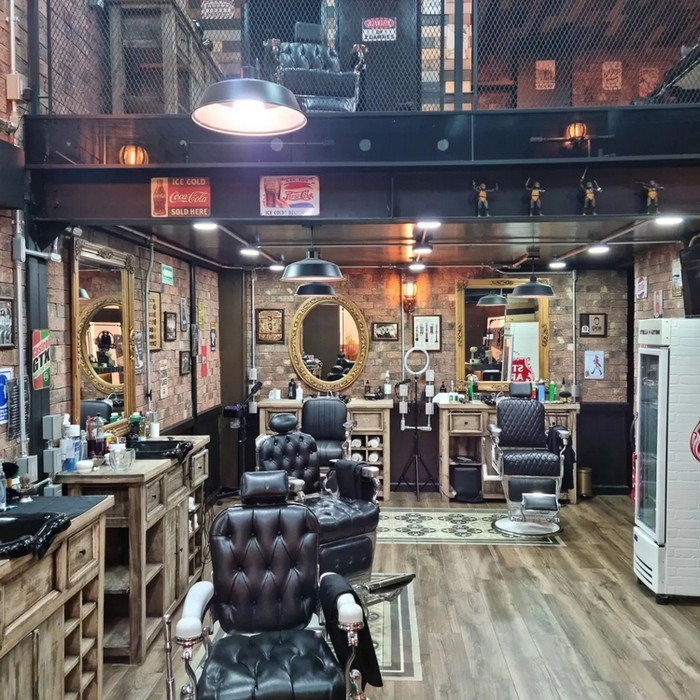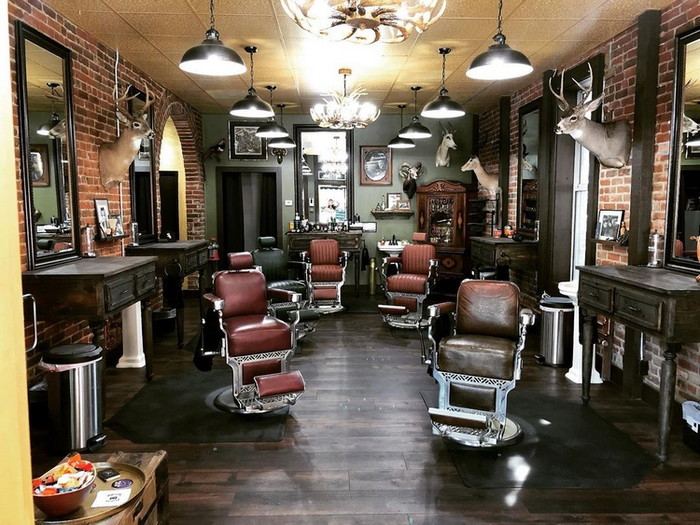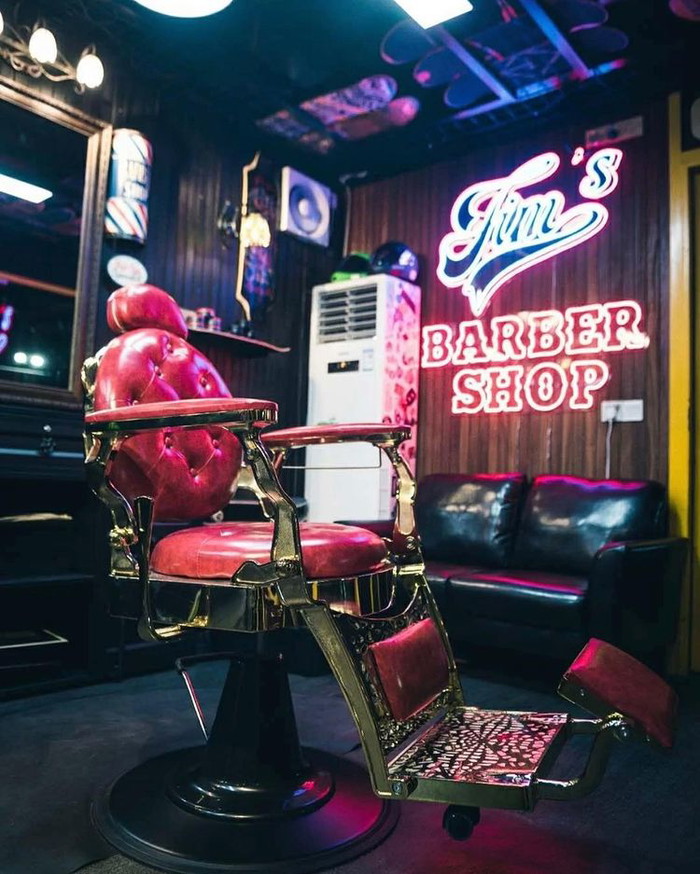 Luxurious Barber Shop Interior Designs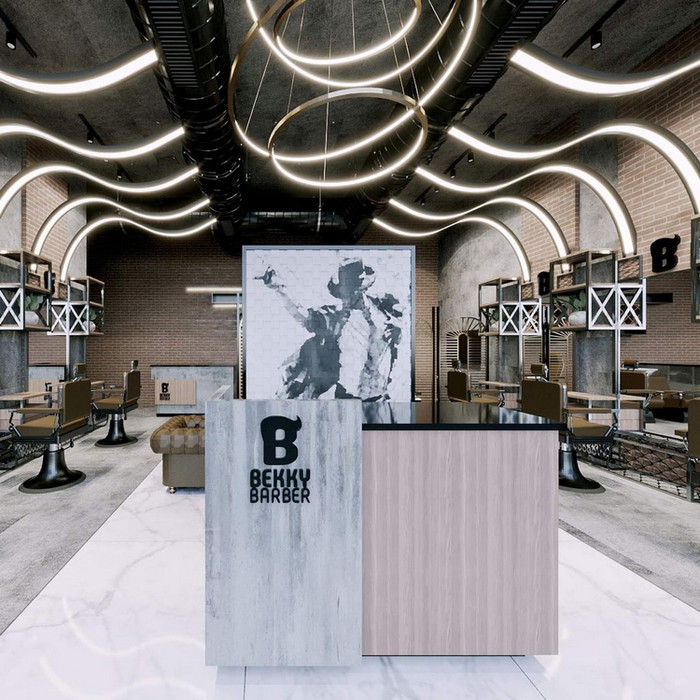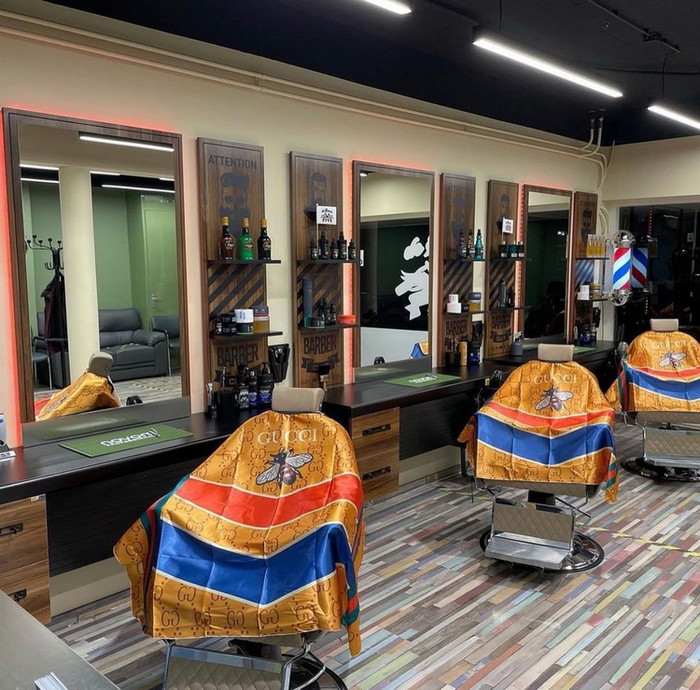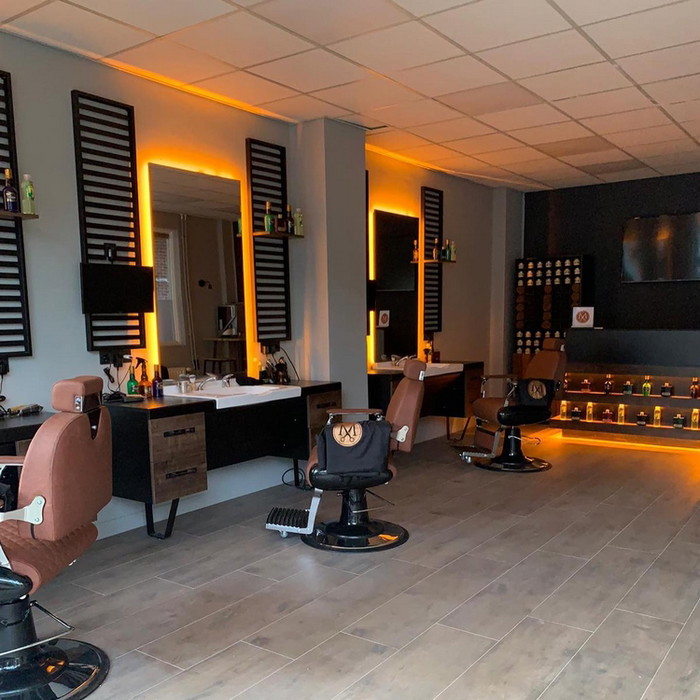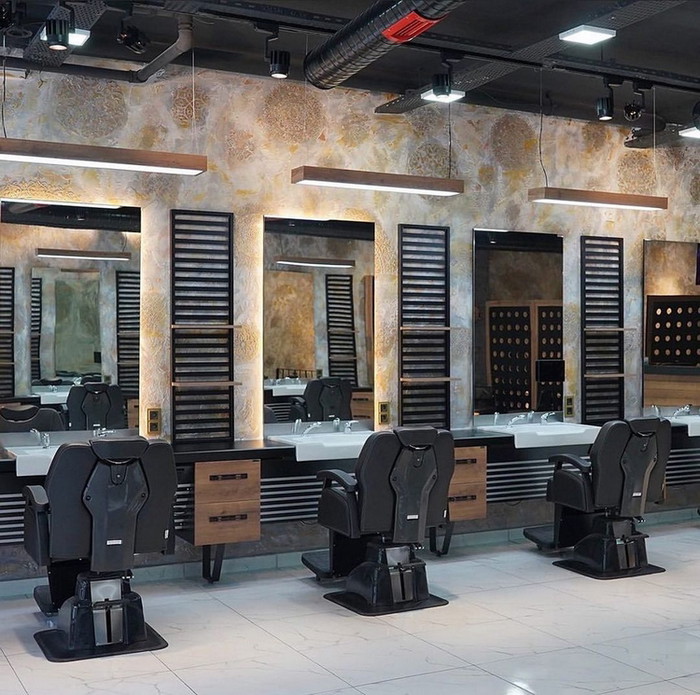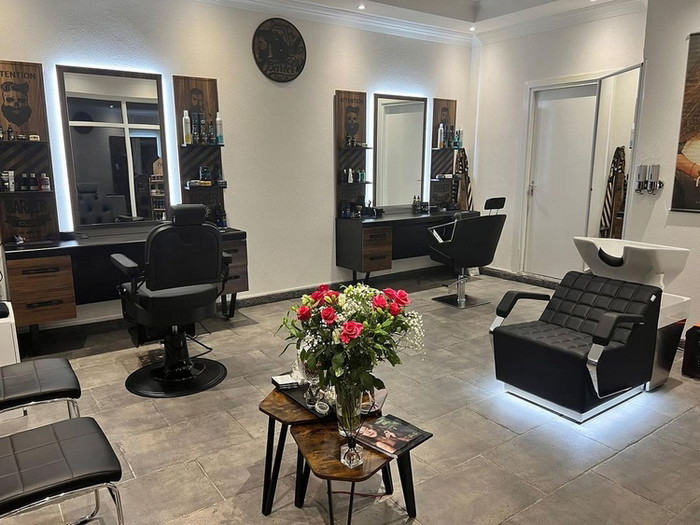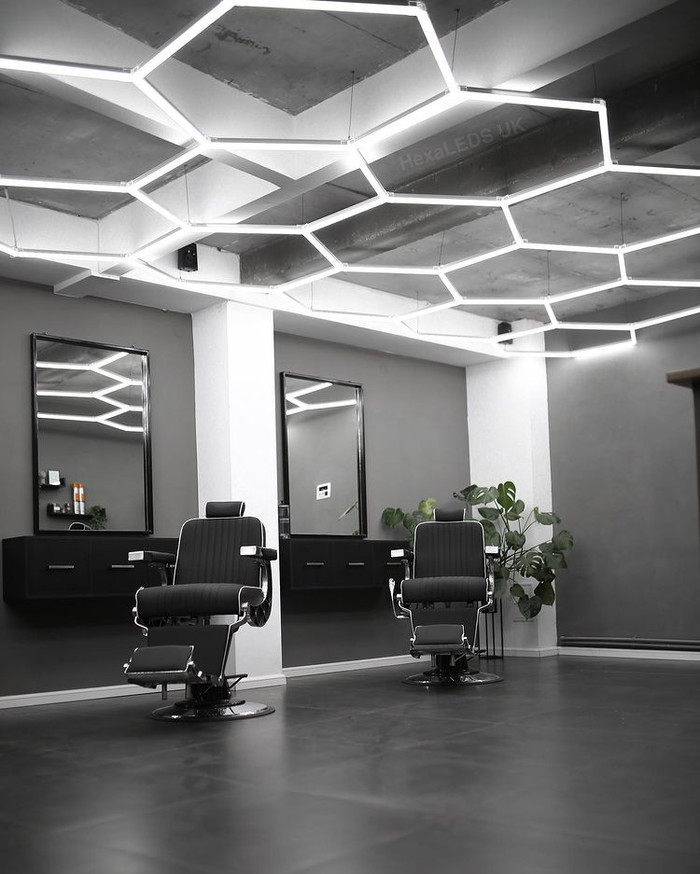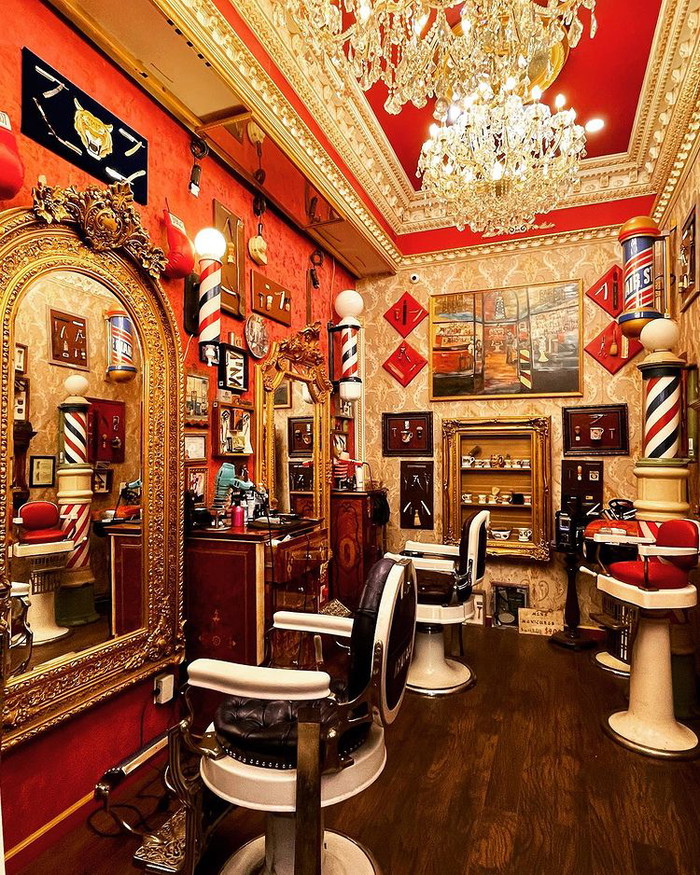 Feeling inspired?
Well, you should be.
With this barbershop interior design ideas, you have a lot of places and points to use as your inspiration.
Note:
You can come up with your own unique style just by picking ideas from existing designs.
It's that simple.
So, what are your thoughts on this? Do you have an awe-inspiring design you'd like to share?
Let me know in the comments section below.
More from Mike Medders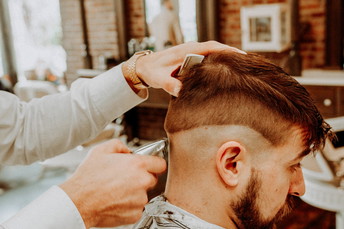 Trust me, I've been on both sides of the chair. I can't count the number of times a client has sat down and struggled…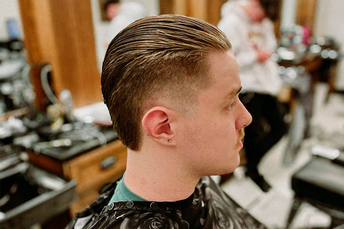 50 Different Ways to Rock the Slick Back Hairstyle for Men 1. Slick Back Fade @jules.thebarber Look: The slick-back…