A Quick Look at the Ultimate Barber Shop Tools List in 2023
Any successful barber knows that:
Tools are essential to this craft. Without all the right tools, skills, and experience may not mean much.
Basically, having the right tools means that:
You'll have an easy time serving your clients.
You'll be able to work faster and easier.
Your clients will have a worthwhile experience in your barber shop.
Now:
Quick question; what should you include in a barber shop tools list?
This is often tricky when you are new to the industry or fond of forgetting stuff.
But:
Don't worry; I've got you covered.
In this post, I'll walk you through 12 must-have tools for your barbershop as well as a few pro tips.
So, sit back, relax, and enjoy your reading…
A Few Pro Tips on How to Shop for Barbershop Tools
Before we list the tools, there are a few things you should note.
For example:
When shopping for hair clippers, trimmers, and edgers, you should make sure you buy cordless versions too. That way, you can finish up a haircut even in the event of a power outage.
If cordless clippers, trimmers, and edgers don't really work for you, consider investing in a backup generator instead. It may be a bit costly, but it's probably the best option because it can be used for lighting too.
If you've ever wondered; why do barbers have so many clippers? It's because clippers differ in terms of performance, comfortability, noise, cutting speed/power, as well as features. Therefore, having more than one clipper greatly increases your options and makes it easier and more convenient for you.
Also, when shopping for hair clippers, consider their weight and grip. Less weight and a tighter grip mean that you can work with the clipper for longer hours. My list of best barber clippers might come in handy here.
Anyway:
With these tips in mind, we can now look at all the things needed to start a barbershop.
Here's what you need to know:
1. Corded and Cordless Hair Clippers
What's a barber without a hair clipper, right?
Get this:
Hair clippers are barber tools you must have because they form a crucial part of any barbershop.
When shopping for a hair clipper, you need to consider things like:
Usability
Durability
Performance
Power
Weight
Design
Runtime (if it's a cordless clipper)
And general comfortability
Note:
Having multiple hair clippers allows you to rotate their usage during busy workdays.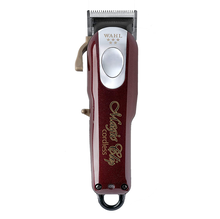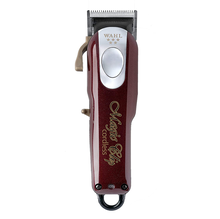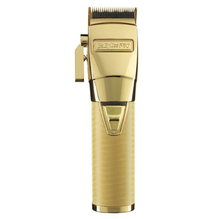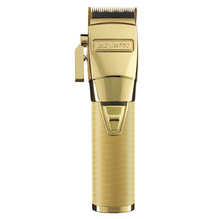 BaBylissPRO GoldFX Clipper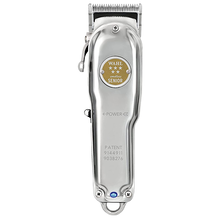 Wahl Cordless Senior Metal Edition
2. Corded and Cordless Hair Trimmers
Hair trimmers are another critical part of your barber essentials list.
You need them to make finer, more precise, and more detailed cuts.
Basically:
A hair trimmer is what you use to do the finishing touches on a haircut.
These amazing machines often come in handy when you want to do a fade, blend hair, clean up the neck and hairline, and design beards.
So, yes – it's a must-have in your barber tools set.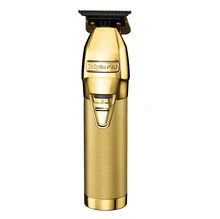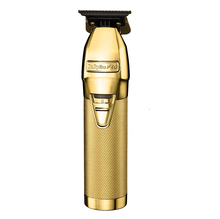 BaBylissPRO GoldFX Trimmer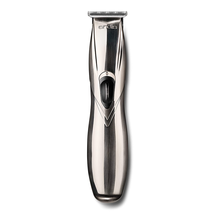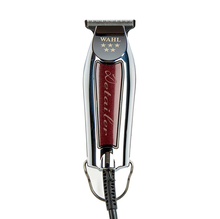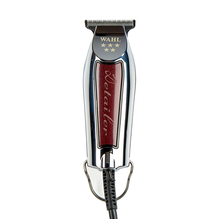 3. Hair Edgers
What is an edger?
These are tools that are used to trim unique lines and shapes.
They are often characterized by their T-shaped blade design.
Good examples of edgers include:
4. Electric Barber Shavers
Any good barber knows that:
Not everyone will come in for a haircut; some clients just need a good clean shave.
Therefore, electric shavers must be included in the list of things a barber needs.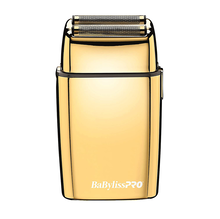 BaBylissPRO GOLDFX Pro Foil Shaver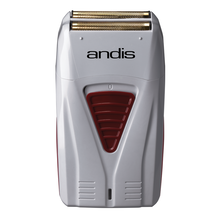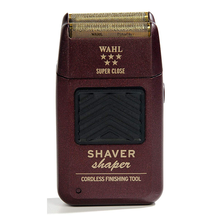 5. Haircutting Capes
Cleanliness is always very important when it comes to professional grooming.
Take it from me:
The last thing you want is to have hair clipping all over your client.
It won't bode well for your reputation.
And that is why you have to have haircutting capes on your barber list.
6. A Duster Brush
Duster brushes are also very essential barber shop tools.
These are the tiny brushes used to brush away stray hair clippings off the front and back of your client's neck.
7. Barber Chairs
We cannot talk about barber tools without mentioning barber chairs.
They are very essential tools for a barbershop business.
When shopping for this, always make sure you buy the best and most comfortable seats for your clients.
If you are planning on offering a full range of haircutting services, a hairdryer should be part of your barber shop tools list.
It comes in handy when you want to dry and style hair.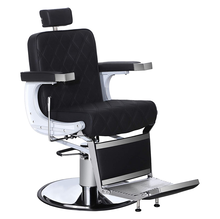 BarberPub Vintage Barber Chair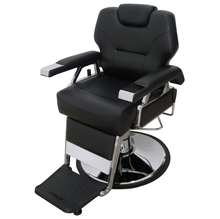 Buy-Rite K.O. Professional Heavy Duty Barber Chair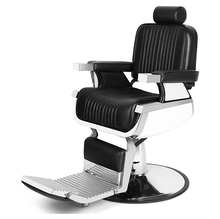 Artist Hand Heavy Duty Recline Barber Chair
9. High-Quality Barber Shears
For barber's who prefer a more hands-on approach to haircutting, having barber scissors and shears can be a useful addition to your barbers accessories.
Shears work great when it comes to cutting hair and beards without the need for electricity.
Buying high-quality shears limit the chances of you messing up your client's hair while providing you with smooth and comfortable trims and cuts.
When Shopping for shears, ensure you buy: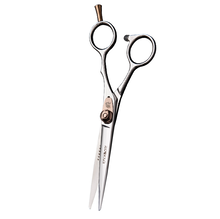 Kamisori Serenity Professional Shears
Hattori Hanzo HH8 Talon Shears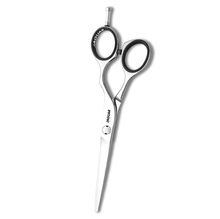 10. Barbers Combs
You can get a variety of high-quality professional combs just by checking out these barber accessories on Amazon online.
11. Sterilizing/Disinfecting Supplies
Also, as you shop for barber tools on Amazon, don't forget to but sterilizing and disinfecting supplies.
Remember:
You are going to be dealing with a lot of clients from different backgrounds and probably with different health issues.
Therefore, to protect yourself and your next customer, always sterilize and disinfect your tools before doing a new haircut.
You can do that by:
Use hand lotion to clean your hands before starting a new haircut.
Wearing latex gloves.
Use blade cleaner spray on your clippers, trimmers, and edgers.
Basically, to be safe, sanitize anything that comes into contact with your clients.
12. Other Must-Have Items in Your Barber Shop Equipment List
Obviously:
There are a few things I haven't mentioned that you should have in your beginner barber tools.
For example, you'll need:
Straight Razors – For clean beard shaving.
Styling and Hair Products – To use on your clients as a way of increasing the value of your services.
Screw Driver Pack – Comes in handy when you need to clean, maintain, or repair your clipping tools.
Waiting Area Seats – Where clients can sit as they await their turn.
Spare Parts – Spare blades and guard combs come in handy in case the ones you are using get damaged in the middle of a haircut.
A Broom and Waste Bin – To clean off and store the chunks of hair clippings on the floor after each haircut.
Your Business Cards – Business cards help to grow your clientele through marketing.
And there you have it – your ultimate, must-have barber tools name list.
With these items, you'll have everything you need in your barber supplies list to start your business.
Anyway:
Is there something I missed? What else should be on this barber shop tools list?
Please let me know in the comments section below.
Frequently Asked Questions
The list of necessary equipment for a barber is extensive. However, must-haves are clippers, trimmers, edgers, barber shavers, straight razors, haircutting capes, duster brushes, barber shears, and barber chairs.
A barber kit comprises essential barber tools, including a cordless or corded clipper, pair of barber scissors, comb, barber cape, duster brush, straight razor blades, beard trimmers, clipper guard, and a towel. Note that the contents of a barber kit vary depending on the barber and the services offered.
Procuring barber equipment is a significant expense, costing anywhere between $5000 to $25,000.
A barber's primary tools include clippers, trimmers, scissors, combs, and razors. These tools are for cutting, grooming, and styling, which form the crux of any barbering service.
More from Mike Medders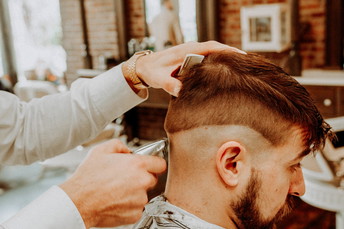 Trust me, I've been on both sides of the chair. I can't count the number of times a client has sat down and struggled…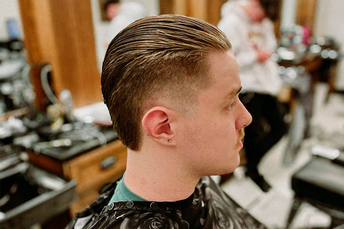 50 Different Ways to Rock the Slick Back Hairstyle for Men 1. Slick Back Fade @jules.thebarber Look: The slick-back…