WiseBarber's Best Clippers for Buzz Cut in 2023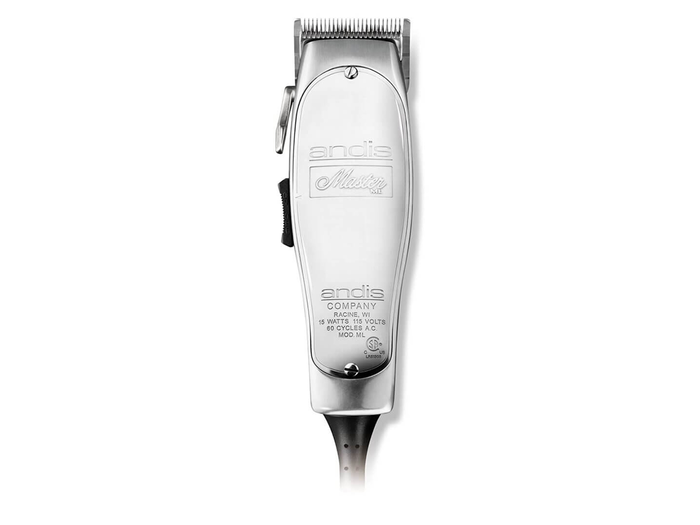 WiseBarber Top Pick
Andis Master
Get this:
The Buzz Cut is a classy, stylish, and comfortable haircut that has been around for a while.
These haircuts grew increasingly popular during the Covid-19 pandemic; when most men felt the need for a haircut that looked good and was easy to cut and maintain at home.
But:
Think about this for a moment.
As easy as Buzz Cuts are to get, there is one very important factor to consider: the clipper you will use.
The quality of the clipper can make a huge difference in how clean and smooth your Buzz Cut will be.
Nowadays:
New hair clipper models are released all the time, and it can be challenging to keep up with the best ones.
So:
If you want to know more about the best hair clippers for a Buzzcut in 2023, check out this guide.
Rating Summary
| Rank order | Product name | Features & functionalities (max. 10) | Usability & handling (max. 10) | Accessories (max. 10) | Overall Rating | |
| --- | --- | --- | --- | --- | --- | --- |
| 1. | Andis Master | 9.8 | 8.8 | 8 | 88.6 % | See details |
| 2. | Oster Fast Feed | 9.3 | 9.7 | 7.3 | 87.5 % | See details |
| 3. | Philips Norelco Series 5100 | 9.5 | 8.5 | 7.5 | 85 % | See details |
| 4. | Remington HC5850 | 7.5 | 9 | 8.6 | 83.7 % | See details |
| 5. | Remington HC4250 ShortCut Pro | 7.3 | 9.3 | 8.3 | 83.1 % | See details |
The Best Men's Hair Clippers for Buzz Cut Hairstyles in 2023
The Andis Master is a top-tier hair clipper for Buzz Cuts. It features a lightweight aluminum housing, a powerful magnetic motor, and is easy to operate with its side switch control.
9.8 / 10
Features & functionalities
Here's the thing:
One of the biggest perks of using the Andis Professional Master for Buzz Cuts is that it comes with sharp, adjustable blades.
Its heavy-duty nature allows you to trim both fine and coarse hair. And blade adjustability enables you to get any length of Buzzcut you prefer.
What else?
The Andis Master features an all-metal, aluminum housing; thus, making it strong, durable, and safer from accidental drops.
Simply put:
This is one of the toughest hair clippers on the market this year and perfect for anyone; whether you're new to cutting your own hair or you are an experienced barber.
Pros
Powerful, magnetic motor
Sharp adjustable blade
Lightweight aluminum body
Thumb controlled side switch for easy operation
Ideal for thick, coarse hair
Cons
Does not come with guards
Has heating issues
Final Verdict
With the Andis Professional Master clipper, you don't need anything else to get a clean Buzzcut. It is among the best choices for short haircuts and budget-friendly shopping.
The Fast Feed comes highly recommended for how fast its sharp blades cut through hair, how easy it is to use/maintain, and its noiselessness. It's a great clipper with tons of perks to offer.
9.3 / 10
Features & functionalities
9.7 / 10
Usability & handling
First:
Note that the Oster Fast Feed Adjustable Pivot Motor Clipper is a powerful tool; that is lightweight and very ideal for Buzz Cuts.
It has sharp, adjustable Cryogen-X blades that cut through wet and dry hair with ease. Plus, the clipper's smooth taper lever allows for quick blade size adjustments during a haircut.
What's more?
A bonus for you is that this hair clipper also comes with several accessories including a blade guard, a cleaning brush, and lubricating oil.
Pros
Powerful motor and very sharp blades for a fast and clean cut
Lightweight and fits in hand easily
Whisper-quiet with minimal vibrations
It's one of the best corded hair clippers for Buzzcuts
Affordable
Cons
Durability is not guaranteed
Final Verdict
If you want a lightweight clipper that fits easily in your hands, has a good grip, is not noisy, and gets the job done quickly, this is it. I believe the Oster Fast Feed is worth every penny.
Philips Norelco Series 5100
This impressive cordless hair clipper is practical for cutting hair on your head and facial hair. It is very effective and comfortable to use. Plus, it comes with accessories for added convenience.
9.5 / 10
Features & functionalities
Look:
The Philips Norelco Beard and Hair Trimmer Series 5100 is an excellent clipper to have when cutting hair and attempting DIY Buzz Cuts.
Its blades lift low tilted hairs to give a level cut. Hence, making it perfect for men who want a smooth shaved head cut.
Also:
This hair clipper comes with an ergonomic design, is lightweight, and is very easy to maneuver.
With long, 70-minute battery life, it becomes one of the best choices for a personal Buzz-Cut clipper.
It also comes with:
A Built-In/Adjustable Beard comb

A cleaning brush

 And two-guard combs
Pros
Perfect for catching short hairs
Long-lasting battery life
Comes with 40 length settings
Also, great for trimming hair
Cons
Reduced efficiency for long and thick beards
Final Verdict
The Philips Norelco Beard and Hair Trimmer Series 5100 is absolutely one of the best clippers for Buzz Cuts. It's ideal for trimming and shaving; not just your hair but also your beard or sideburns. Try it and thank me later.
This is indisputably one of the most durable and powerful hair clipper kits you can get for yourself. It is a value kit that is great for Buzz Cuts and literally every other haircut.
7.5 / 10
Features & functionalities
9 / 10
Usability & handling
Apparently:
The Remington HC580 Hair Clipper Kit is engineered to last a very long time and be extremely efficient while at it.
The clipper has a POWER CUT blade system with advanced steel coated blades.
Since they are removable, the blades are easy to clean and maintain. Plus, it's fitted with a powerful motor offering swift and strong performance.
In addition:
This 15-piece kit also comes with guide combs, barber scissors, a cleaning brush, blade oil and guard, and a storage pouch.
Basically, it gives you everything needed for home haircuts in one purchase.
Pros
Comes with many accessories
Removable blades that are easy to clean
Has a lifetime warranty
Cons
Blades cannot be sharpened
Final Verdict
If you're looking for an all-in-one kit that will work not only for Buzz Cuts but for other types of haircuts, try the Remington HC580 Hair Clipper Kit.
Remington HC4250 ShortCut Pro
This self-haircut kit is perfect if you prefer to do your Buzz Cuts at home or if you are a traveler that likes to do a quick cut on the go with a handy, pocket-sized clipper.
7.3 / 10
Features & functionalities
9.3 / 10
Usability & handling
Get this:
The Remington Shortcut Pro is a small-sized hair clipper with a wide blade and fits snugly in your hand.
Its curved blade enables this clipper to execute a Buzz Cut according to the head's natural shape; so, you get a cut that fits you perfectly.
Note:
It comes with attachments such as a broad comb set, a cleaning brush, a charging adaptor, blade oil, and a travel pouch.
Moreover, it is washable and very flexible as it can also work as a corded clipper.
Pros
Cord/cordless convenience
Small and easy to use
Has a wide and curved blade that cuts smoothly
Ideal for thin hair
Is also among the best beard trimmers available today
Cons
Not ideal for professional settings
Final Verdict
The Remington Shortcut Pro is small, portable, and a very good deal for men who self-cut. More so, its wide, curved blades make DIY Buzz Cuts easy to achieve; without having to worry about the cut uniformity and stresses of handling bigger/bulkier hair clippers.
A Buyer's Guide To Shopping for the Best Hair Clippers for Men
Before you go:
Here are a few crucial things to look out for when shopping for the best hair clippers…
1. Motor Power
Obviously:
The first thing you should check is how powerful your clipper's motor is.
This ensures that the clipper can easily cut through any type of hair; including thick and curly hair.
Pro Tip:
For better performance, always pick hair clippers with magnetic or rotary motors.
2. The Build of the Clipper
You need a well-designed, ergonomic, and durable clipper whose motor and chassis don't overheat during use.
Note:
A clipper with strong housing is more likely to survive falls and resist damage.
3. Guard Combs and Accessories
Now:
There are different Buzz Cut lengths and styles.
Therefore, you need a clipper that comes with various guards and other accessories. Attachment combs are important because they improve size uniformity and help you to cut precise lengths with ease.
Other accessories simply enhance haircutting experience and clipper maintenance.
4. Noise Level
So:
Many home barbers and professionals don't mind the noise that comes with most clippers.
But if you have kids at home or don't like the noise, you should go for hair clippers that produce the least amount of noise.
Note:
The more powerful a clipper's motor is, the more noise it is likely to produce.
5. Cordless or Corded Hair Clippers?
Last but not least:
You need to decide whether you want a corded or cordless hair clipper.
Both have benefits and downsides. So, you need to pick one that is more convenient for you.
Generally:
Corded hair clippers last longer and are more powerful; while cordless cutters are more convenient, maneuverable, and flexible.
My advice?
Go for clippers that function as both (cord/cordless convenience); that way you'll enjoy the best of both worlds.
Conclusion
Altogether:
Any one of these clippers will give you a smooth and clean Buzzcut. 
Whether you are a novice DIY home barber or a professional hairdresser shopping for new tools, the tools above will definitely meet your needs.
That said:
If you've tried any of our best hair clippers, please feel free to share your experience, thoughts, or questions in the comments.
#StaySafe
Frequently Asked Questions
You need a clipper with number 2 and 3 guards for a level cut. Naturally, any of the best hair clippers above will do the trick.
Getting a number 1 Buzz Cut means your hair length will be cut to a length of 1/8 inches. This is the shortest Buzzcut that you can get and an easier cut to do by yourself.
More from Mike Medders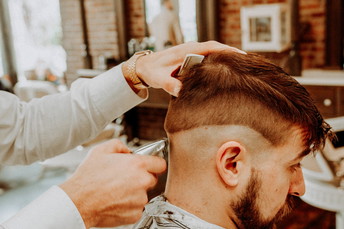 Trust me, I've been on both sides of the chair. I can't count the number of times a client has sat down and struggled…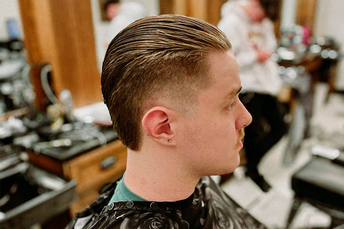 50 Different Ways to Rock the Slick Back Hairstyle for Men 1. Slick Back Fade @jules.thebarber Look: The slick-back…
Newest articles
Trust me, I've been on both sides of the chair. I can't count the number of times a client has sat down and struggled…
50 Different Ways to Rock the Slick Back Hairstyle for Men 1. Slick Back Fade @jules.thebarber Look: The slick-back…
Here is the thing: Manscaped's Peak Hygiene Plan subscription might be one of its sneakiest marketing tactics. Thanks…