Buyer's Guide: Best Layrite Pomade Review in 2023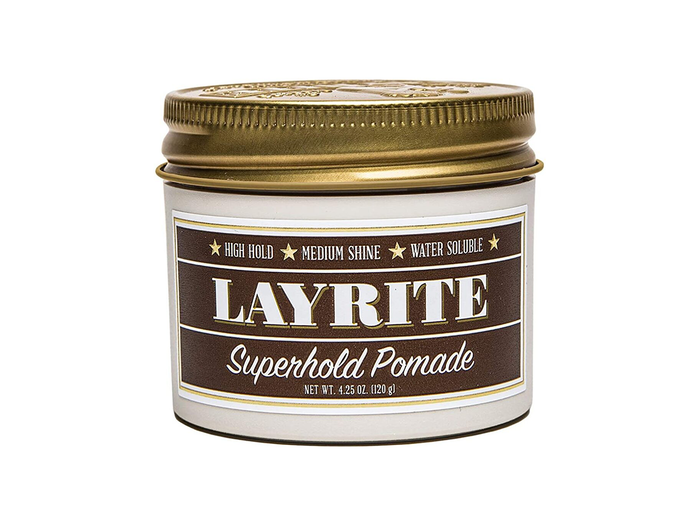 WiseBarber Top Pick
Layrite Superhold Pomade
Barbers and hairstylists are always on the hunt for the best grooming products. To make things easy, we bring a comprehensive Layrite Pomade Review in 2023.
Our hairstyling enthusiasts shortlisted these products by considering the following factors.
Product ingredients
Customer reviews
Pomade test
Yes, we tested these pomades individually and concluded that they are worthy of featuring on our best water-based pomades list.
Whether you want pomades for your shop, or you are a regular user who experiments at home. This Layrite Pomade Review in 2023 will come in handy. 
Rating Summary
| Rank order | Product name | Features (max. 10) | Usability (max. 10) | Value (max. 10) | Overall Rating | |
| --- | --- | --- | --- | --- | --- | --- |
| 1. | Layrite Superhold Pomade | 9.5 | 9.6 | 9.6 | 95.6 % | See details |
| 2. | Layrite Natural Matte Cream | 9.4 | 9.5 | 9.4 | 94.3 % | See details |
| 3. | Layrite Original Pomade | 9.4 | 9 | 9.4 | 92.6 % | See details |
| 4. | Layrite Cement Clay | 9.3 | 8.9 | 9 | 90.6 % | See details |
Top 4 Layrite Pomades in 2023
The Layrite Superhold Pomade is a suitable product if you have curly hair. This water-based pomade offers high elevation styles. In addition, men with coarse and thick hair will find this pomade worthy of exploring.
Many of us face the hassle of holding curly hair all day long.
Well, for such folks with gritty hair, Layrite brings a great water-based pomade. The Superhold stays true to its name.
Layrite has been successful in adding hold like wax. Also, you can wash this pomade just like any normal gel.
After testing, we concluded the Superhold to be perfect for medium thick hair.
The texture of this pomade is a bit thick. Also, the medium shine claim of the manufacturer is spot on! 
Overall, for folks who want a flake-free, flexible, and stronger hold, Layrite Superhold is one of the best water-based pomades. 
Pros
Water-based pomade
Easy to wash off
Suitable for thick and curly hair
Available in three sizes
Cons
Comparatively ineffective for long hair
Final Verdict
The Superhold is undoubtedly the best all-round product in our Layrite Pomade Review in 2023 list. It has moderate amounts of fragrance intensity, shine, and holds hair throughout the day.
Layrite Natural Matte Cream
The Layrite Natural Matte Cream is suitable for a laid-back and casual look. The matte texture is ideal for fine and thick hair. The pomade washes out without water and produces a slightly lower shine.
Do you want a hair cream that promotes natural styling? If yes, the Layrite Natural Matte Cream is your go-to option.
Indeed, applying this cream won't provide a super shine to your hair. However, it adds a peculiar texture, resembling brittle clay.
We suggest using water for restyling with this matte cream.
Applying this cream to dry hair can offer a fine groomed look with just-enough control. Moreover, if you prefer a comparatively dry textured look, this product is worth the money.  
Pros
Water-based pomade
Easy to use
Doesn't need water for rinsing and washing out
Candle-like vanilla fragrance
Final Verdict
If you want a lightweight pomade that doesn't provide extravagant shine, the Layrite Natural Matte Cream is a fine choice. You can also use a wet comb for restyling with this cream.
Any Layrite Pomade Review in 2023 will be incomplete without including the Original Pomade. This pomade does not harden quickly, which gives ample time to experiment with your hairstyling. Still, what does the 'Original Pomade' offer more? Find out ahead!
Available in a large 4.25 Oz jar, Layrite Original Pomade is a high value-for-money grooming item.
Water-based pomades are relatively easy to use and spread on the hair. This product follows the same ease and provides a great level of control.
What's more? You can get your favorite messy wet look comfortably in no time at all!
Importantly, this pomade does not become greasy or sticky after applying to the hair. Moreover, this product is ideal if you don't need a strictly long holding time. 
Still, don't expect a great scent from this medium shine Layrite pomade.
Pros
Value for money
No flakes or stickiness
Easy to clean
Suitable for medium thick hair
Cons
Available only in one size
The scent is not impressive
Final Verdict
If you want a no non-sense pomade that maintains hold for a decent duration, this product is worth exploring. Men with thick hair will adore the medium shine of this pomade.
Strong. This adjective is perfect for defining Layrite Cement Clay. With exceptional strength, super strong hold, and fine control, the Cement Clay is one of the best water-based pomades in the market. Still, why is this grooming item at number four? Find out in the review.
If you want an extreme level of hold throughout the day, Layrite Cement Clay is a worthy option.
It doesn't contain clay but can hold messy hair as well.
You cannot describe this product to contain lower shine. In fact, this pomade is a matte finished product, somewhere close to the medium shine effect.
The reason for low points on usability is simple. It can be a tad strong for some folks. Also, it contains wax that can lead to the clogging of hair follicles.
However, this observation is rare, and Layrite has done a decent job making a strong wax-based pomade.
Pros
Lightweight
Great hold quality
Doesn't dry like gels
Nice fragrance
Cons
Neutral shine
Can become stiff
Final Verdict
Layrite Cement Clay is a fine product if you want a strong holding pomade. The wax content gives it exceptional strength. You can even use this cement clay with a wet comb.
Summing Up
There's no doubt about the quality and practicality of Layrite Pomades. Each of the four water-based pomades on this list suits almost every hairstyling enthusiast.
Importantly, you can use these products on different types of hair. However, most of the Layrite pomades are highly effective on medium-length hair.
So, it's time to choose and buy your favorite Layrite pomade and begin the new year in style!
Frequently Asked Questions
Layrite is a well-known pomade brand that does the hairstyling job perfectly. Also, Layrite pomades do not harden easily. They are easy to wash away and provide high value for money. Overall, Layrite is undoubtedly one of the best water-based pomades in the market.
Yes, Layrite offers water-based products for hair grooming. The pomades work well on all kinds of hair and portray excellent hold.
Layrite is a US barbershop brand that is popular for its water-based creams. The pomades are ideal for a messy wet look, often holding curly hair easily. Overall, Layrite products do not weigh the hair down and generally produce medium shine.
More from Mike Medders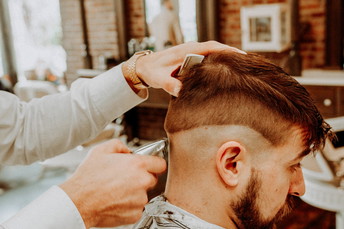 Trust me, I've been on both sides of the chair. I can't count the number of times a client has sat down and struggled…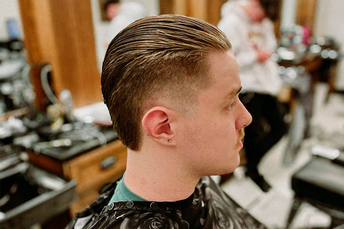 50 Different Ways to Rock the Slick Back Hairstyle for Men 1. Slick Back Fade @jules.thebarber Look: The slick-back…
Newest articles
Trust me, I've been on both sides of the chair. I can't count the number of times a client has sat down and struggled…
50 Different Ways to Rock the Slick Back Hairstyle for Men 1. Slick Back Fade @jules.thebarber Look: The slick-back…
Here is the thing: Manscaped's Peak Hygiene Plan subscription might be one of its sneakiest marketing tactics. Thanks…