Top 10 Best Oster Clippers 2023 Shopping Guide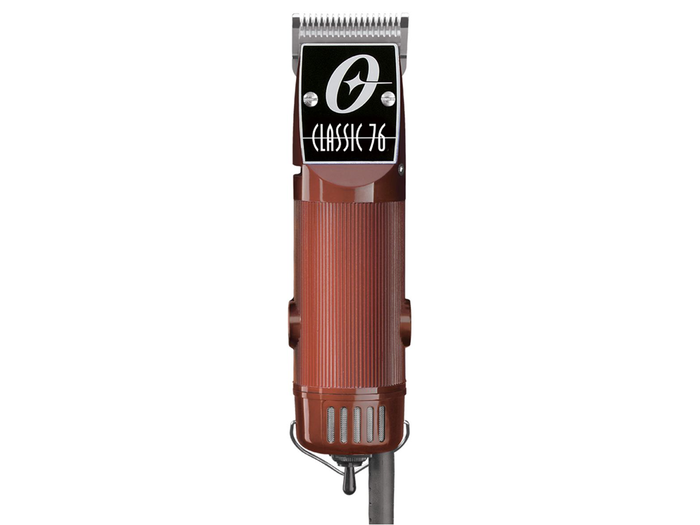 WiseBarber Top Pick
Oster Classic 76
It goes without saying:
Oster is among the best manufacturers of hair clippers in the world, and their models all leave quite the impression.
They've put effort into designing high-quality products for professionals and amateurs, alike.
Now:
I chose each product reviewed here according to popularity among consumers, design, usability, and of course, performance.
Basically:
Each clipper is judged based on several factors to determine the best overall product.
And:
The best clippers on this list have exceptional features, functionality, usability, design, and accessories.
Anyway:
Here are some of the best Oster clippers on the market today.
Rating Summary
| Rank order | Product name | Features & Functionality (max. 10) | Usability & Handling (max. 10) | Accessories (max. 10) | Overall Rating | |
| --- | --- | --- | --- | --- | --- | --- |
| 1. | Oster Classic 76 | 9.6 | 9.4 | 9.2 | 94 % | See details |
| 2. | Oster Octane | 9.4 | 10 | 8.6 | 93 % | See details |
| 3. | Oster Fast Feed | 9.5 | 9.4 | 8.7 | 92 % | See details |
| 4. | Oster Model 10 | 9.2 | 9.4 | 9.2 | 92 % | See details |
| 5. | Oster Titan | 9.7 | 9.8 | 8 | 91 % | See details |
| 6. | Oster Free Rider | 8.8 | 9.1 | 9.4 | 91 % | See details |
| 7. | Oster Turbo 111 | 9 | 9 | 9.2 | 90 % | See details |
| 8. | Oster Topaz | 9 | 9.2 | 8.6 | 89 % | See details |
| 9. | Oster Speed Line | 8.6 | 9.3 | 8.6 | 88 % | See details |
| 10. | Oster MX Pro | 9.6 | 7.8 | 8.9 | 87 % | See details |
10 of the Best Hair Clippers from Oster 2023
The Classic 76 from Oster is a tried-and-true reliable clipper model that can run all day without overheating or wearing out. Good for barbers, stylists, and home use.
There's a reason why this model is Classic.
Why?
Used and trusted by barbers and stylists for years, the Classic 76 is durable and powerful.
It is designed for all hair types and is a good option for beginners and pros alike.
Sounds great, right?
Also:
This clipper features two detachable blades in sizes 000 and 1, a blade guard, clipper grease, lubricating oil, and a cleaning brush.
Its housing is break-resistant, and it comes with a 9-foot power cord to make mobility easier.
Pros
Works on all hair types and thickness, both wet and dry
Won't overheat with all-day use
Reliable day in and day out
Good for styling some fades
Cons
It's heavy, which can make it difficult for some to use
Not the best option for styling bald fades
Final Verdict
This Classic model is the best Oster has to offer in quality, durability, and ease of use.
For a mid-priced clipper that's comfortable and convenient to use, the Fast Feed model is worth your money. This clipper is lightweight and easy to control, and it also stays cool and quiet as you use it.
For a sleek and quiet shave, the Fast Feed may be the best option for you.
Why?
This model allows you to work fast and conveniently with its adjustable blade settings.
Moreover:
The Fast Feed Clipper keeps a vintage clipper look while also touting a design for the modern world.
Its design makes it comfortable to grip, making this Oster clipper perfect for long periods of usage without wearing you out.
Not to mention:
It also has a good weight; not too heavy, but durable enough for professional-grade cutting.
This model also keeps from overheating after being used for a while to keep burns at bay.
Pros
Reasonably mid-priced
Powerful, quiet motor
Can be used for beard trimming
Comfortable grip
Easy to control
Durable cord for lots of movement
Good for blending and fading styles
Cons
Blade  can wear out quickly
Blade guards aren't the best
Not a great choice for bulk cutting
Doesn't work well as a balding clipper
Final Verdict
For fading and blending with a lightweight clipper, this amazing Oster clipper is a great pick for you.
There's a reason the Model 10 are best-selling and among the top-ranked clippers from Oster. Its lightweight, sleek design, and all-day durability make these clippers a good option for anyone.
The perfect tool for barbers to use.
Why?
Well, the sleek and compact design of the Oster Model 10 reminds one of the power of American manufacturing.
Also:
This powerful motor is perfect for heavy-duty work on all hair types and levels of thickness.
Its housing is durable and resistant to breaking, so you can cut hair all day, every day, worry-free.
Plus:
It's compatible with Classic 76 detachable blades, adding one more level of convenience.
Pros
Motor is very powerful
Can cut all lengths of hair
Strong and durable design
Blades are easy to change
Lightweight
Extra-long power cord
Cons
Can get very warm after 10 minutes of use
Runs fairly loudly
Not the best option for fade styling
Final Verdict
The extra-long cord and light weight of the Model 10 make mobility easier and more enjoyable.
These clippers are great for heavy-duty work throughout the day, though they may need a cool-down now and then.
The Titan Clipper has a special 2-speed motor that gives you the option to cut fine hair the right way in just one pass, rather than going over it again and again.
Get this:
The Titan Clipper from Oster can complete heavy-duty clipping with its powerful 2-speed motor — and it's built to last.
If you are wondering; 2-speed?
Two speeds mean you get the option to cut slower for fine hair, giving a sharper and more precise cut on the first go.
And:
Its motor is built to last all day effortlessly.
Its housing is durable and break-resistant to keep it functioning for a long time without fear of cracks.
Pros
2-speed motor allows for better precision for individual hair types
Long 12-foot cord allows for wider range of use
Built to withstand everyday wear and tear
Cons
A bit on the expensive side
It gives about the same results as the Classic 76, just with a 2-speed motor option
Final Verdict
If you're looking for a long-corded clipper that allows you to cut fine or coarse hair in one pass, the Oster Titan Clipper gives you just what you need.
For a professional model that can keep up with anything you throw at it, the Octane Cordless Clipper is a good fit.
Perfect for you if:
You're a busy professional who needs a clipper model that can keep up with the demands of your schedule without the constraints of a power cord.
Why?
Its lithium-ion battery allows you to move freely between charges for more than twice the amount of time an ordinary battery gives you.
Also:
It is sturdy enough to perform at the same level on all hair types without draining the battery.
If you need to be cordless at all times, the dual charging station lets you have a backup ready to go when the one you're using runs low on juice.
What's more?
Clear-Coat finish protects against fingerprints and smudges to keep your clipper looking brand-new.
Pros
Cordless
Battery has a long charge
As powerful as corded clippers
Lightweight
Resistant to smudges, cracks, and scratches
Stays cool enough to use for a long time
Cons
Cannot change blades while the clipper is running
Final Verdict
As far as cordless clippers go, this one is among the best and most powerful. It's definitely worth the investment for ease, comfort, and power.
This clipper is perfect for bringing out the creative stylist in everyone. With its adjustable blade, the Oster Free Rider cuts through many hair types and is great for detailed styles.
As a professional barber:
You need to be creative and cut fades or tapered hairstyles effortlessly, right?
If so:
You need a clipper that can run all day without giving you a headache from the noise; you need something lightweight and powerful, right?
If you agree, then I think you need the Oster Free Rider Adjustable Pivot Motor Clipper.
Why?
This model gives you the power to do everything you need and more with blades that easily adjusts between 000 and 1.
And:
Its lightweight, ergonomic design and quiet motor mean you can use this baby all day without growing tired of its weight and noise.
Pros
Gives similar results to the Fast Feed at a lower price
Works on thick or thin hair, wet or dry
Good for blending
Runs quietly
Cons
May not last as long as other, more expensive models
Final Verdict
For an affordable clipper that gives you fast and close results, the Oster Free Rider is a great choice.
If you need more power than the traditional, run-of-the-mill clipper, the Turbo 111 gives a kick that just might be perfect for you.
So why is this clipper so great?
The Turbo 111 features a supercharged motor to deliver more power than other models on the market.
You can rest assured this clipper can stand up to anything you put it through with its break-resistant housing.
And:
The Turbo 111 is rated at the top of its kind in terms of power, durability, and versatility.
Plus:
It uses its own Turbo 111 detachable blades to cut unlike any other.
Pros
Easy to use
Cuts fast and powerfully
Durable and dependable
Ergonomically designed for comfort
Cons
On the heavy side
Not compatible with Classic 76 blades
Can overheat
Final Verdict
For more power than any other clipper, check out the Turbo 111 Universal Motor Clipper.
You'll be able to use this strong tool for days on end without worrying about it breaking down due to shoddy manufacturing.
If you are more interested in a clipper that offers effortless cuts quietly and quickly, the Oster Topaz Clipper just might be a match made in heaven.
How would I describe the Oster Topaz?
Well, its Whisper-Quiet motor keeps noise levels down without compromising value and efficiency.
This clipper model from Oster is designed with a sleek handle and adjustable blade, you can change settings easily.
And:
Its durable manufacturing is meant to provide you with years of haircuts, so you can cut and cut without your clippers wearing down or breaking.
Pros
Quality design
Stays cool for 30+ minutes
Final Verdict
The Topaz gives a quality, quiet cut that will last you for years.
Speed Line is designed to be lightweight and comfortable to keep you going through haircut after haircut without slowing down or wearing out.  Cut hair in silent style with this quiet clipper.
Check it out:
This lightweight clipper is designed to be sleek and comfortable in your hand so you can use it all day.
Also:
Its strong design is built to last you years of cuts without wearing out.
And:
The Speed Line has a quiet motor and adjustable blade lever to make cutting hair as enjoyable as possible.
Pros
Lightweight
Quiet motor
Powerful
Good to use around ears and back of head
Doesn't overheat in your hand
Cons
Blade can overheat quickly
Costs more than the Fast Feed with same results
Final Verdict
This clipper is a good, sleek option that cuts quietly and works well on areas that need sharp lines and good blending.
Discover the power, comfort, and versatility of the Oster mXpro Adjustable Magnetic Motor Clipper. Learn what stylists and barbers love about this durable clipper and its wondrous accessories.
It is a fact:
The mXpro's magnetic motor delivers more than 7,000 cutting strokes every minute.
Its contoured body and light weight makes it comfortable to cut wet or dry hair all day long.
Also:`
Use this model to style tapers and fades to the nines.
The Oster mXpro is great for beginners and expert haircutters alike.
Now:
Its stainless steel T-Blade is extremely durable. Use it for years without worrying about whether it will last.
Pros
Easy to use
Lightweight
Durable blade
Good for beginners
Affordable
Cons
Motor is a little noisy
May overheat after about 20 minutes of use
May tug or pinch hairs as it clips
Final Verdict
Whether you're a pro or a novice, this clipper is a must-have for cutting and styling.
5 Features to Look for When Buying Clippers
As I wrap up:
To get the best hair clippers for your needs, there are some things you should consider before buying.
These include:
1. Durability
You want to find a well-made clipper with a good warranty.
Pro tip:
The best clippers should be able to last years without breaking or wearing out.
2. The Power of the Motor
Cordless clippers seem more convenient and more flexible, but many have motors that aren't as powerful as corded models.
So:
Consider how much power you need in your ideal pair of clippers.
3. Cool and Quiet Performance
Many clippers are loud and can overheat with extended use.
Therefore:
Look for models built to stay cool and run quietly for your comfort and convenience.
4. Ease of Use
Easy-to-use clippers are crucial to completing cut after cut without exhausting yourself.
5. Battery Life or Cord Length
Look for a cordless clipper with a long-lasting battery, or a corded clipper with a long cord.
Why?
These will be easier to use for longer and give you more flexibility when using them.
In Summary
It's true:
Oster makes some of the best hair clippers in the world, and the best Oster clipper option on the market today is the Classic 76.
This clipper can do everything you need it to do while also being easy to use.
Anyway:
There's nothing I love more than hearing your thoughts and questions in the comments section below.
Thank you for your time, and happy shopping!
Frequently Asked Questions
Yes, Oster has some of the best clippers. Some of Oster's clippers can match or supersede clippers from other top brands such as Andis and Wahl. Good examples are the Oster Octane, Oster Fast Feed, and Oster Classic 76, which we all ranked among the top twenty clippers on the market.
There are several brands that have given us some of the best and most powerful clippers on the markets. They include Wahl, Andis, Philips, BabylissPRO, and Oster.
Most barbers use clippers from Andis, Wahl, Oster, and BabylissPRO brands. Most of these brands have been around for a long time and are constantly developing new clipper technologies. Because these brands have several professional-grade clippers, the specific models differ from barber to barber. The model a barber uses depends on their cutting style, brand loyalty, and personal preference.
Every barber has their personal preference when it comes to clippers. However, most barbers use clippers from the top brands such as Wahl, Andis, and Oster. Clippers from these brands deliver some of the best runtimes, better performance, and last longer. These brands also have something for everyone.
More from Mike Medders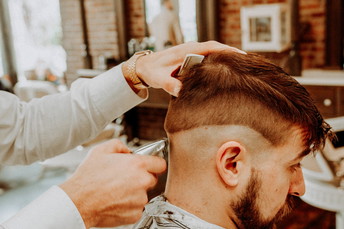 Trust me, I've been on both sides of the chair. I can't count the number of times a client has sat down and struggled…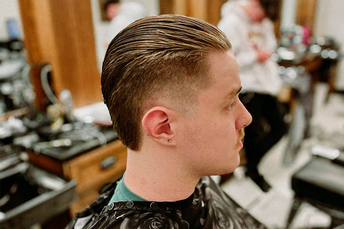 50 Different Ways to Rock the Slick Back Hairstyle for Men 1. Slick Back Fade @jules.thebarber Look: The slick-back…
Newest articles
Ever wondered how often you should be visiting the barber? Well, you're not alone. It's a question that's crossed the…
In the challenging world of barbering, it's not just about mastering the latest trends and techniques. The real game…
Ever wondered how to walk into your barber shop and confidently ask for the perfect fade haircut? Well, you're in the…