Top 10 Best Wahl Clippers 2023 Shopping Guide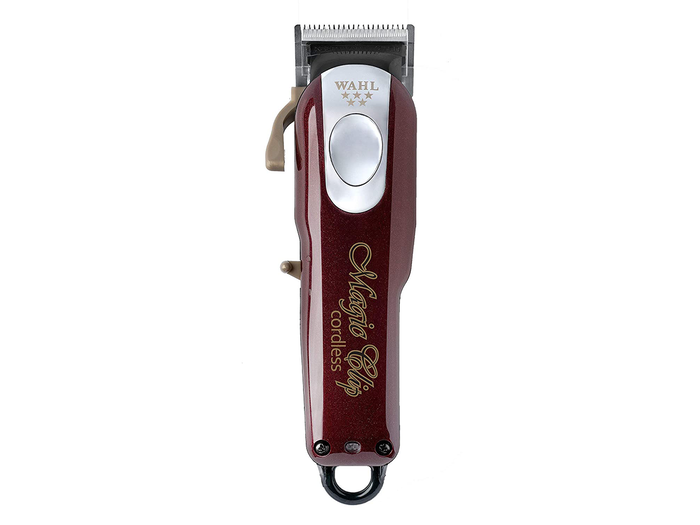 WiseBarber Top Pick
Wahl Magic Clip Cordless
We can all agree:
Wahl is one of the best and biggest hair clipper manufacturers on the planet. They have quite an impressive product line of high-quality and elegant grooming tools.
Now:
Today, we look at some of their best clippers to date.
I've picked each of these products according to their performance, popularity, and design.
However, all the ratings have been derived from several qualities of each clipper including design, blades, motor power, accessories, usability, flexibility, price, weight, user rating, and overall quality.
So, sit back, relax, and enjoy your reading…
Rating Summary
| Rank order | Product name | Features & Functionalities (max. 10) | Usability & Handling (max. 10) | Accessories (max. 10) | Overall Rating | |
| --- | --- | --- | --- | --- | --- | --- |
| 1. | Wahl Magic Clip Cordless | 9 | 10 | 8.6 | 92.6 % | See details |
| 2. | Wahl 5-Star Balding | 9.6 | 10 | 8 | 91.3 % | See details |
| 3. | Wahl Color Pro Cordless | 8.9 | 9.5 | 9 | 91.1 % | See details |
| 4. | Wahl Peanut | 9.1 | 9.8 | 8 | 90.3 % | See details |
| 5. | Wahl Elite Pro | 9 | 7.7 | 10 | 89.7 % | See details |
| 6. | Wahl Deluxe Chrome Pro | 8 | 7.8 | 10 | 86.9 % | See details |
| 7. | Wahl Super Taper 2 | 8.5 | 8 | 9 | 85.4 % | See details |
| 8. | Wahl Icon Clipper | 7.6 | 7.5 | 9.5 | 82.3 % | See details |
| 9. | Wahl 5-Star Senior Cordless | 7.7 | 9 | 7 | 79.7 % | See details |
| 10. | Wahl Designer | 7.5 | 8 | 7 | 75.8 % | See details |
With all that in mind, let's dive into the juicy bits in this article.
Top 10 Of the Best Head Clippers from Wahl Today
Magic is simply the best word to describe Wahl's Professional 5-Star Magic Clip Cord/Cordless Hair Clipper #8148. It's great, easy to use, and stylish; everything you want in a clipper.
As a professional barber, I've used quite a number of the best barber clippers for fades.
But:
I can tell you this for free – "none of them has ever felt as magical as the Wahl 5-Star Magic clip does."
This machine is, undoubtedly, the holy grail of professional hair clippers – among the best of the best of all time.
It's super-flexible, stylishly designed, very smooth, and easy to use on any type of hair and style.
Moreover:
Despite being a cordless clipper, it comes with a taper lever that makes blending, tapering, and fades, a walk in the park.
Pros
Offers up to 90 minutes of runtime
Ergonomic design that's not only attractive but also very durable
Doesn't overheat
Cons
It can get noisy sometimes
Final Verdict
If you ask me, I'd recommend this hair clipper any day, any time. It's a great and must-have tool for barbers.
The Wahl Professional 5-Star Balding Clipper #8110 is a clipper that stays true to its name by being a professional-grade, 5-star performer, and best balding clipper you can get today.
If you have been having trouble finding a true balding clipper, then this 5-Star Balding beast from Wahl might be the answer to your troubles.
Now:
A lot can be said about this balding barber clipper.
For example:
It's powerful thanks to its strong V5000+ electromagnetic motor which cuts 2-times faster than standard pivot motors.
With blades designed to be sharp, close, and precise, you'll have an easy time making some of the best haircuts available today.
What's more?
It's ideal for skin fades and razor-level bald shaves.
Pros
Very strong motor
Surprisingly quiet
Awesome design and impressive performance
Final Verdict
If you love extremely close cuts, skin fades, and affordability, then this is the clipper for you.
The Wahl Color Pro Cordless Rechargeable Hair Clipper #9649 is one of the best-selling clippers from this brand. It's easy to use, flexible, and quite affordable. Here's why people love it…
It's one of Wahl's best and most stylish hair clippers.
Why?
Well, it's very flexible, affordable, aesthetically appealing, easy to use and handle, and offers up to 60 minutes of runtime on a single charge.
But:
A lot of people love it because of its ability to cut awesome haircuts at home and its color-coded guards that are easy to remember.
Pros
Very affordable
Flexible and can be used as both corded and cordless – more reliable
Color-coded guide combs for easy memorization
Final Verdict
The cordless color pro not only makes it easier for you to remember your favorite guard sizes through colors but also gives you the flexibility you need to complete high-quality haircuts. 
The Wahl Professional Peanut Clipper completely destroys the "Size Matters" concept because of its high-performance, effectiveness, yet miniature size. Plus, it's the best clipper to use when cutting kids' hair.
Small, Powerful, and Effective – these are the words that can best describe the Peanut clipper.
Long story short:
It's an amazing little beast capable of delivering high-quality haircuts and crisp-line finishes.
The biggest perk of owning/using one of these is that they are light and very flexible; hence, making it easy and more comfortable for you to do high-quality and professional haircuts without breaking a sweat.
Pros
Very lightweight and small – easily fits into any hand
Powerful rotary motor
Very precise blades
Cons
A bit snaggy when dealing with thick hair
Final Verdict
It's an expert barber's little friend. It offers sharp performance and very comfortable handling.
Are you looking for a professional-grade, premium hair clipper for home use? If so, you should definitely get yourself a Wahl Clipper Elite Pro #79602. Here's why…
Without a doubt:
The Wahl Elite Pro Clipper is your ultimate self-cutting tool.
Everything about it spells quality, performance, and value; from its high-grade guide combs, durable motor, and fast self-sharpening blades to its affordable price tag.
Despite its heaviness, it's one of the few clippers that won't disappoint you easily.
Pros
Self-Sharpening blades that are 40% faster than standard ones
10 High-Quality guide combs
Powerful motor (15% more powerful than PowerDrive motors)
Final Verdict
Every home barber should consider buying these. They are efficient, reliable, powerful, and very high-quality; simply, everything you need to have a professional haircut without leaving the comfort of your home.
For those who prefer home haircuts, the Wahl Clipper Home Barber Kit is your all in one solution to that. It features everything you need to make quality home haircuts.
Get this:
Whether you are a mum wanting to give your son a proper home haircut or just a man looking to do a quick self-cut, the Home Barber set has everything you need.
And:
What's even more amazing is that it comes at a very affordable price tag despite having a clipper, hair trimmer, nose trimmer, and a 30-piece accessory set.
Basically, this kit everything you need to make high-quality haircuts at home bundled into one simple package.
Pros
Value-Packed kit
Easy to handle and use
Strong motor and self-sharpening blades
Cons
A lot of plastic parts make it feel weak and cheap
Final Verdict
For home barbers, this Wahl clipper set is your best choice and will offer you great value for your money. 
The Professional Super Taper II is the ideal clipper for anyone looking for a sturdy, powerful, fast, and high-quality Wahl clipper without breaking their bank. Impressive, right?
Now:
Despite being very affordable, this clipper offers you most of the perks you get from premium clippers.
It comes with an ergonomic design, perfect color combination, a taper lever, and is very lightweight; making it not only easy to handle but also stylish and good looking.
Not to mention the fact that it's a great performer.
Pros
Color-coded guide combs
Smooth wet/dry/thick/thin hair clipper
Impressively fast motor
Cons
Low-quality blades – prone to rusting
Final Verdict
If you are used to cutting thick hair or run a busy shop, a Super Taper II can come in handy at times.
If you are more interested in a clipper that offers value and flexibility, then Wahl's iconic Wahl Clipper Lithium-Ion Cordless Haircutting & Trimming Combo Kit might just be it.
Did someone say, "Cordless Convenience?"
Well, that's what you get from Wahl's Lithium-Ion Pro combo i.e. a cordless clipper and hair trimmer.
So:
What more do you get from this one?
For starters, the clipper comes with self-sharpening, precision-ground blades that work like a charm; the motor is a tad bit powerful; plus, you get at least 2 hours of uninterrupted runtime.
Does it get any better than that with Wahl cordless clippers?
Pros
Great design
Clipper and trimmer combo – more value
Very affordable
Cons
It takes three to five hours to fully recharge
clearly not in tune with the concept of "Time Is Money"
Final Verdict
If you are using it for personal grooming, this combo has everything you need. However, it may be inconvenient for professional use; especially in a busy shop.
Wahl 5-Star Senior Cordless
The Wahl Professional 5 Star Senior Clipper is the perfect marriage between elegance and performance. It's a reliable clipping workhorse – exactly what you need in a busy shop.
Running a busy barbershop requires you to have a clipper that's durable, strong, reliable, and easy to use for long.
And that is exactly what you get with the 5-Star Senior.
It's beautifully designed and armed with a V9000 motor (Wahl's strongest) and high-precision, zero-overlap blades.
Pros
Insanely powerful
Elegant and comfy design
Impressively reliable and fast
Cons
Prone to heating issues after extended use
Final Verdict
The 5-Star Senior is one of the few clippers on this list that you can rely on 100% to bail you out during busy work hours.
If you are new to the game and looking for a hair clipper that won't make you bite your nails off, the Wahl Professional Designer Clipper might just be it.
For newbie barbers, the Designer is probably one of the best products from Wahl you can find today.
Why?
It's strong, precise, effective, easy to use, and designed to provide sufficient comfort and a strong grip.
It's great for fades, tapers, and blending haircuts.
Pros
Easy to use and comfy grip
It's a wet and dry hair clipper
Comes with high-precision blades
Cons
Very flimsy guards and limited accessories
Final Verdict
It's a decent clipper. Ideal for beginners and home users.
Now:
Before we wrap up, here are a few awesome shopping tips for you:
5 Awesome Features to Look for That Will Give You Great Value for Your Money
Like in all other clippers, the features you get determine how much value for your buck you receive from it.
And with Wahl products, there are a few unique features that can make your purchase more worthwhile.
Here are five good examples:
1. Self-Sharpening Blades
The reason why self-sharpening blades are essential is that they make clipper maintenance quite easy and stress-free.
This simply means that you won't have to manually sharpen your blades just to get easy, precise, and snag-free haircuts.
2. A Powerful Motor
Note:
A clipper's ability to seamlessly cut all kinds of hair is always dependent on the amount of power its motor yields.
So, Yes. You need a powerful motor to make fast and stress-free cuts; especially in a professional setting.
3. A Taper Lever
For the best tapers, fades, and blends, you need a hair clipper that has a taper lever.
This feature allows you to switch through different hair sizes with ease and precision making your work easy and your clients' experience memorable.
4. Flexibility
Any professional barber will tell you that you need to be very flexible; especially during busy hours.
Why?
Because flexibility not only guarantees you comfort when cutting hair – one client after the other – but also makes it easy for you to move fast.
To get more flexibility, you can either:
Buy a cordless Wahl clipper with a longer runtime and powerful motor.
Or, buy a corded one with a long-enough (+9ft) power cord.
5. Runtime
Lastly, the clipper you buy should be able to finish the job.
Now:
If you buy a corded clipper, the only worry you'll have will be a blackout – which rarely happens.
However, for cordless clippers, your runtime might be limited to 3 hours at best. Therefore, you should compare the clipper runtime rating to see whether It's going to meet your demand.
Best advice:
Look for a clipper that can be used as both a corded and cordless clipper; that way you won't have to worry about a blackout or your battery running out.
In Summary…
Without a doubt:
Wahl is indeed among the most reliable hair clipper manufacturers in the U.S. and the rest of the world.
It has given us some of the best hair clippers we see on the market today.
Anyway:
I hope this list will help you get what you are looking for.
And, as always, feel free to leave your questions or contributions to this topic in the comments section below.
I love hearing from you guys.
Frequently Asked Questions
While Wahl has a range of clippers, our pick for the best Wahl clipper is the Wahl Magic Clip Cordless. This cordless clipper delivers up to 90 minutes of continuous runtime without overheating.
Wahl has several professional level clippers that are made to meet the demands of busy barbers. Some of the most popular Wahl clippers include the best-selling Wahl Magic Clip Cordless, Wahl 5-Star Balding, Wahl Peanut, and Wahl Elite Pro.
Our top pick for the best clipper is the Wahl Magic Clip, which is one of the highest rated clippers. This clipper comes with a powerful rotary motor and battery that last for up to 90 minutes. Whether you are a beginner or a busy barber looking for a clipper that delivers excellent results, this clipper has got you covered.
The V9000 motor is found in the Wahl Senior clipper, Wahl Professional Icon Clipper, and the Wahl 5 Star Legend. The cool running V9000 electromagnetic motor is 50% more powerful than the Wahl standard motor. This motor is designed for the busiest barber shops.
More from Mike Medders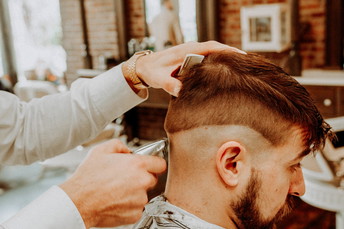 Trust me, I've been on both sides of the chair. I can't count the number of times a client has sat down and struggled…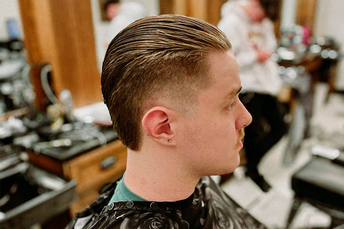 50 Different Ways to Rock the Slick Back Hairstyle for Men 1. Slick Back Fade @jules.thebarber Look: The slick-back…
Newest articles
Trust me, I've been on both sides of the chair. I can't count the number of times a client has sat down and struggled…
50 Different Ways to Rock the Slick Back Hairstyle for Men 1. Slick Back Fade @jules.thebarber Look: The slick-back…
Here is the thing: Manscaped's Peak Hygiene Plan subscription might be one of its sneakiest marketing tactics. Thanks…