WiseBarber's GAMMA+ Absolute Hitter Trimmer Review: A Comprehensive Guide
4hrs of cordless run-time
Customizable housing
Quiet, supercharged rotary motor
Not ideal for bulk hair trimming
Boasting of a supercharged motor, impressive battery life, outstanding body customizations, and an ergonomic design, the GAMMA+ Absolute Hitter Trimmer is one of the best trimmers in the market.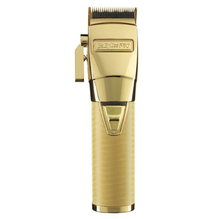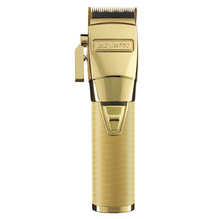 BaBylissPRO GoldFX Clipper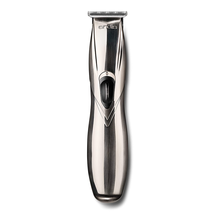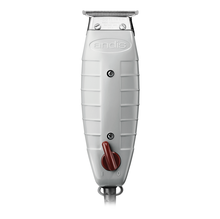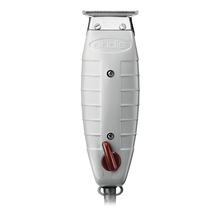 Gamma+ Absolute Hitter Trimmer – WiseBarber's Full Review
So, today I am going to review Gamma+ ITALIA Absolute Hitter Trimmer.
Yes, it's a trimmer from a "not well-known brand" but I am almost sure you will love it.
Now:
Despite being a 3-decade old brand, Gamma+ ITALIA has for long been known as a dryer brand, until their late entrance into the barber products industry. They now have some of the best trimmers, shavers, and clippers.
Well, let's take a closer look at Gamma+ and one of their most successful trimmers – the Gamma+ Absolute Hitter.
So:
Why is the Gamma+ Absolute Hitter becoming a new favorite trimmer in barbershops across the world? 
Well, by an easy to use, compact, and sleekly designed tool, this powerful hair trimmer is giving other trimmers – even from popular brands – a run for their money.
Think I'm exaggerating? 
I'll use this post to show you why I am excited about this trimmer.
So:
In this GAMMA+ Absolute Hitter Trimmer review, I'll be looking at its;
Features and functionalities
Usability and handling
Comparison with other trimmers
The accessories included
Summary of merits
And, of course, my final verdict on this product
That said, let's jump right in:
Features and Functionalities of the Gamma+ Absolute Hitter Trimmer (Review)
So:
Out of the box, the GAMMA+ Absolute Hitter Trimmer boasts some impressive features.
Powerful & Durable Motor
Let's be honest; 
There's nothing more annoying than a noisy, poor-performance trimmer motor.
For me, the best trimmer motor should offer the best in terms of speed, power, durability, and quiet operation. 
And that's just what Absolute Hitter delivers with its supercharged rotary motor. Its high-performance rotary motor provides enough power and torque to cut through even the coarsest hair with ease. 
What's more? 
Besides its superior performance, the motor runs quieter with minimal vibrations to ensure you and your client have a smooth and serene haircutting experience. 
And if that's not enough: 
Anyone will enjoy the fact that this trimmer doesn't heat up as compared to other trimming tools. 
Superior, Black Diamond Blades
And, no- I don't mean real diamond blades but rather blades coated with diamond-like carbon (DLC).  
What's so unique about DLC blades? 
Well, diamond-like carbon-coated blades are typically corrosion-resistant and stay cooler and sharper for longer.
If you are a fan of ceramic blades, there are Absolute Hitter Ceramic Blades, which you can buy separately.
Now:
With the Hitter's blades, you can easily achieve the closest precision and sharpest lines. 
And the best part is: 
The high-performance blades are easily adjustable and can be easily zero-gapped for precision and closest cutting. 
Besides that, they won't hurt your skin or cause any irritation, making the GAMMA+ Absolute Hitter suitable for sensitive skin and areas like the neck and at the back of the head. 
Long-lasting Lithium-ion Battery
We can all agree: 
That a cordless trimmer offers unparalleled flexibility, convenience, and unrestricted mobility. 
However: 
All this boils down to the quality and health of the battery used. 
And, one thing I love about the Absolute Hitter trimmer is that it comes equipped with a long-lasting lithium-Ion battery.
Get this: 
Its battery offers an amazing four hours of continuous runtime with a two-hour rapid charge time. 
Quite impressive, right? 
Essentially, you're unlikely to run out of battery power while trimming. Plus, the extended battery-life makes this trimmer perfect for traveling. 
What's more? 
The Absolute Hitter beeps to indicate a low power level, so your trimming will never be cut short unexpectedly.
How does this work?
Well, the trimmer beeps once when the battery level reaches 10%, twice at 5%, and thrice at 3%. 
Out of juice? Don't worry! 
You can easily charge the trimmer directly using a mini-USB charger or via its stylish charging dock, which is also very sturdy. 
The universal USB charger makes it ideal for travelers. It doesn't matter which part of the globe you are visiting, you can always carry the Absolute Hitter. 
12 Custom Body Modifications
To begin with, very few trimmers allow you the customization you get with Absolute Hitter. 
This trimmer comes with chrome, gold, and rose gold body kits that in total gives you 12 custom modifications.
Not only do you get to impress your clients, but you can also customize it to match your other gear and accessories.
It's 2021… Functionality is no longer enough; nowadays, design and appearance also matter.
Out of the 3 kits, my favorite is the gold option.
Apart from changing this trimmer's housing, the drop-top is removable and customizable too. You can also leave it empty to expose the blades for better heat dissipation.
How?
Exposing the blades allows for better air movement within the trimmer; hence, facilitating faster cooling. Plus, it's much easier and better to see lines when shaving using a modified (naked) hair trimmer. 
Moreover:
If you don't want to expose the blades, use the clear drop-top that also allows you to see the blades. 
That said… 
The GAMMA+ Absolute Hitter Trimmer flaunts a slick, lightweight design, weighing only one pound and is about 6 inches in length. 
This makes it easier to use for detailing work and also makes it a great travel companion as you can toss it in your bag without noticing the extra weight. The lightweight design also makes this trimmer great for those who shave for long hours. 
Unless you are one of the few people with super wide palms, you will love the small size especially if you are used to big trimmers.  
Gamma+ Absolute Hitter Review on Its Usability and Handling
Get this: 
While high-performance and longer battery life are key for any cordless trimmer, it's of no value if the unit is uncomfortable to use for your trimming. 
That said: 
Featuring a slim, lightweight design, this trimmer fits nicely in the hand to give a comfortable and firm grip that's not easy to slide. 
Besides that, I like how its weight is well distributed, so you can comfortably use or hold it for a prolonged period without unnecessary straining. 
Besides: 
With a wireless design, this trimmer is very convenient to operate.  
But wait – there's more: 
As earlier mentioned, you can customize this trimmer's appearance and design to your liking without messing with the warranty. 
How? 
Well, it comes with two extra faceplates of varying colors, allowing you to mix and match to your preferred color combination. 
Customizing it is pretty easy and quick as it comes with a screwdriver. Plus, you may also choose to use it in a skeletonized design if you like. 
What's more? 
You'll also appreciate the fact that this trimmer works quite well with guards from other manufacturers. 
Comparison with other clippers
Now: 
Let's find out how the Gamma+ Absolute Hitter stacks up against its competitors.
What's in the Package?
This trimmer comes equipped with lots of handy accessories to meet your unique trimming needs in the best way. 
So, what is inside the packaging? 
Right out of the box, the Gamma + Absolute Hitter boasts an impressive accessory package that includes: 
Charging stand and mini USB cord
3 guards
Cleaning/maintenance kit
Convenient mini screwdriver keychain
Just enough, right? 
With a sufficient number of accessories, this trimmer also gives you great value for your money. 
Summary of Merits
Before I conclude, let's first look at a summary of the Gamma + Absolute Hitter's pros and cons:
Pros
Powerful rotary motor
Outstanding battery life with up to 240 minutes of runtime – 4hrs.
High-quality, fully adjustable DLC blade
Highly customizable skeleton style
The blade allows easy zero-gapping
Convenient charging methods
Wireless use enables unmatched flexibility
Ergonomically designed, comfortable to use and handle
Includes a range of handy accessories
Superb option for sensitive skin
Great blade guard compatibility
Detachable top allows easier cleaning
Cons
It has a shorter warranty compared to its competitors
Not ideal for bulk hair
It makes a beeping sound when you turn it ON and OFF, which can be annoying for some
My Final Verdict
Now: 
I know you're likely wondering whether the Gamma+ Absolute Hitter is the best trimmer available. 
For me, the Absolute Hitter is one of the best trimmers you can get out there. 
But why?                
First, its performance is impressive and matches and even tops some well-known models on the market. 
And: 
When it comes to design and functionality, it is a tool that will perform way beyond your expectations. I love the easy customization of the skeletons and how lightweight and sturdy the Gamma+ Hitter trimmer feels. 
Anyway:
Let me know what you think. If you have questions, leave them below and I will give you my insights.
More from Mike Medders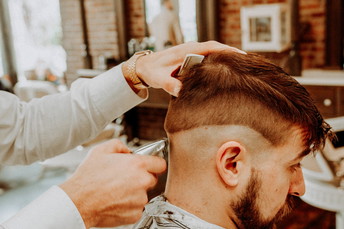 Trust me, I've been on both sides of the chair. I can't count the number of times a client has sat down and struggled…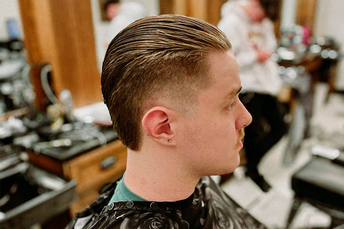 50 Different Ways to Rock the Slick Back Hairstyle for Men 1. Slick Back Fade @jules.thebarber Look: The slick-back…