Learning How to Clean and Oil Clippers the Right Way
If you ask any barber you come across about the importance of oiling clippers, they'll tell you the same thing:
"Oiling is always an essential part of keeping your clippers in mint condition!"
Therefore, if you are a first-time barber or someone who enjoys clipping their hair at home, you need to know how to oil clippers correctly.
Remember:
The best haircut experience greatly depends on the clippers used.
And while some may argue that clipper performance is mostly about quality and brand, maintenance is often the most important aspect.
Note:
A well-maintained clipper not only performs better but also lasts longer offering the owner great value for their money.
Now, in this post on how to oil clippers, we'll be addressing three main aspects of clipper oiling:
How to oil clippers correctly?
What are the benefits of oiling clippers?
A few tips on oiling hair clippers
So, without further ado, let's get down to the juicy bits…
How to Oil Clippers Correctly
First of all, oiling a clipper is not exactly rocket science…
It's quite easy to do.
However, if you don't do it the right way, a lot of things can go wrong with your clipper.
For example:
Your clippers may become noisy due to the intense friction between the blades.
Also, you'll have to deal with constant heating.
And if that's not bad enough, incorrect oiling may expose your
blades to rust and corrosion.
Plus, it reduces your clippers' durability.
You don't want that, do you?
Then it's paramount that you oil your clippers the right way.
Here is a step-by-step guide on how to do it right:
Clean Your Clipper
After a shave, clipper blades are often filled with tiny bits of hair and dirt.
Accumulation can cause clipper failure.
Therefore, to avoid that, you need to first clean your blades using a cleaning brush and clipper spray.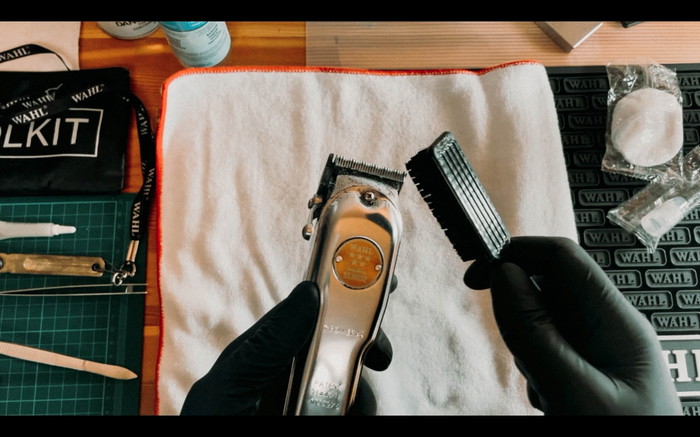 Dry the Clipper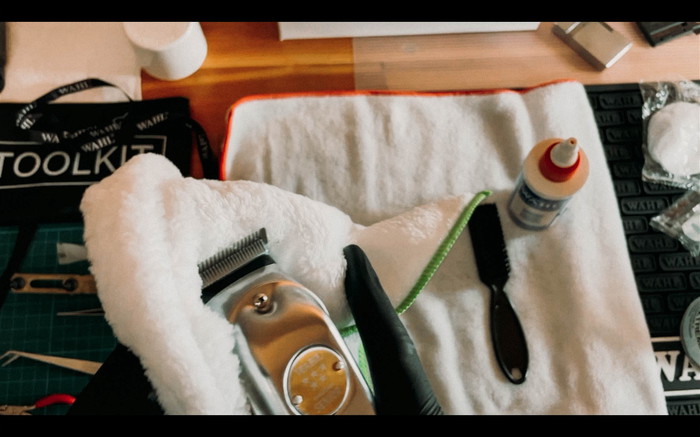 Now, before you do the actual oiling, you need to ensure the clipper is dry and free of the clipper spray.
To do that, use a towel to wipe all remaining clipper spray off the blades.
Oil the Clipper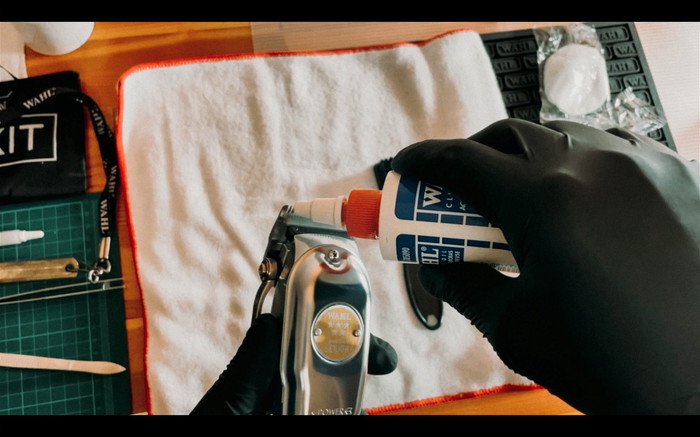 To improve the effectiveness of oiling, turn on your clipper.
Why?
Well, oiling is easier when the blades are moving. That way, the oil gets spread to all moving parts of the clipper.
Two to four drops of oil will do.
And if your clipper has a lever, move it up and down for about 20 seconds to improve oil penetration.
Note:
Excessive oiling can damage your clipper's motor or affect overall performance. Therefore, don't pour more than four drops of oil per session.
And if there's any extra oil on the blades, be sure to wipe it off.
What are the Benefits of Oiling Clippers?
You've probably seen a lot of barbers oiling their clippers regularly… And if so, have you ever wondered why they do it?
Well, oiling a clipper can be beneficial in many ways.
For example:
For Better Performance – Like most machines, clippers need to be oiled to perform smoothly and more efficiently
Longer Lifespans – Since oiling improves the operability of your clipper, it also makes it more durable. And that's often because of the reduction of wear and tear.
Rust prevention – Most clipper blades are often made of metal and can be prone to rust. However, oiling prevents that by blocking the accumulation of water molecules and air on the blade surfaces.
Helps to Keep the Clipper Cool – When the clipper is sufficiently oiled, there's less friction; hence, little heating. This makes it comfortable to use for long hours.
Low Noise Pollution – The clipper's blades usually moves smoothly and quietly when there is sufficient lubrication. That's a no-brainer.
Whether you are dealing with Andis, Oster, Phillips, or even Wahl clippers, the benefits of oiling your hair trimmer remain the same.
There you have it – everything you need to know about how to oil clipper correctly.
It's easy, right?
Anyway, if you have any questions or informational contributions to this topic, feel free to post it in our comments section below.
Frequently Asked Questions
Every time you want to use the clipper – just before a shave.
It's not advisable. Some oils may affect your clipper's performance instead of improving it. To be safe, stick to factory-recommended clipper oils.
In most cases, when you buy your clipper, it will come with its oil. You can, however, search online shops to see whether they have the clipper oil you want. Coconut or Canola oil for hair clippers are often viable options.
More from Mike Medders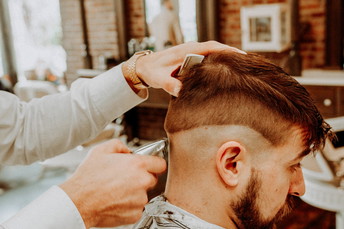 Trust me, I've been on both sides of the chair. I can't count the number of times a client has sat down and struggled…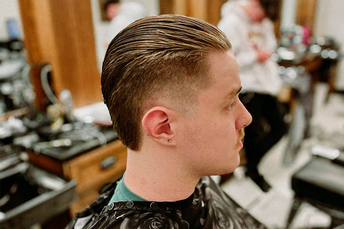 50 Different Ways to Rock the Slick Back Hairstyle for Men 1. Slick Back Fade @jules.thebarber Look: The slick-back…