The Most Useful Murray's Pomades Reviews in 2023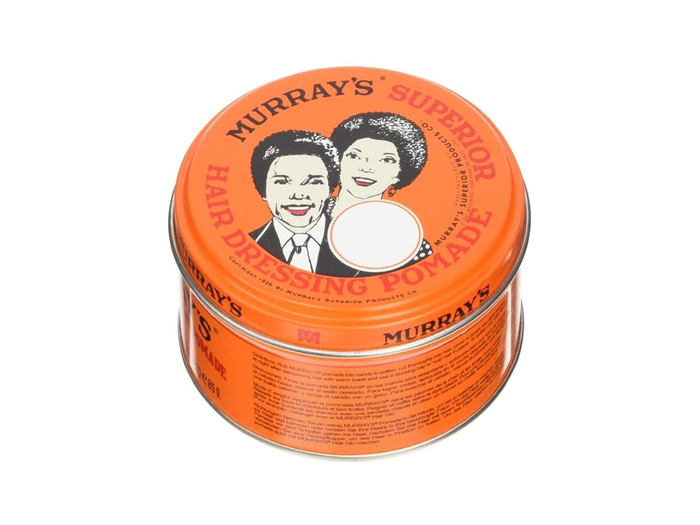 WiseBarber Top Pick
Murray's Superior Hair Dressing Pomade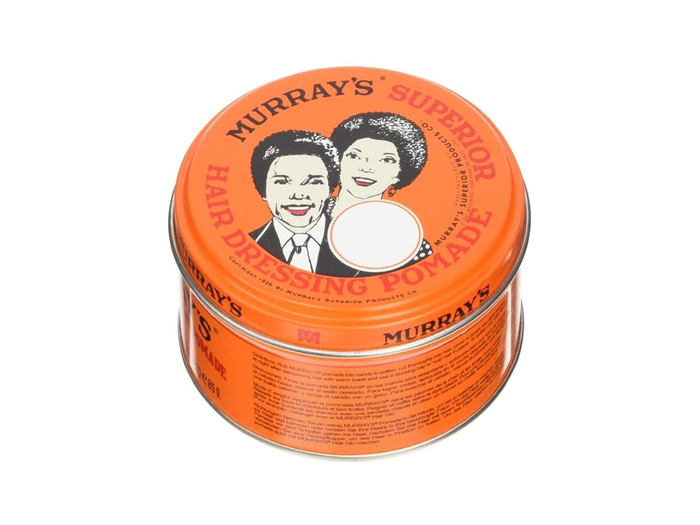 Murray's Superior Hair Dressing Pomade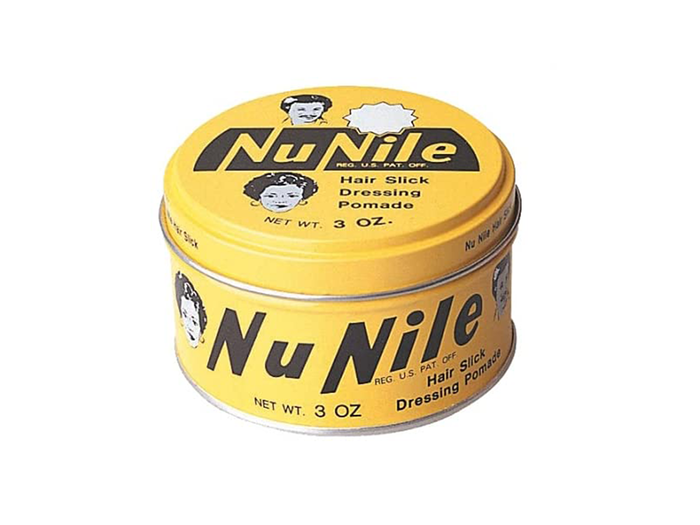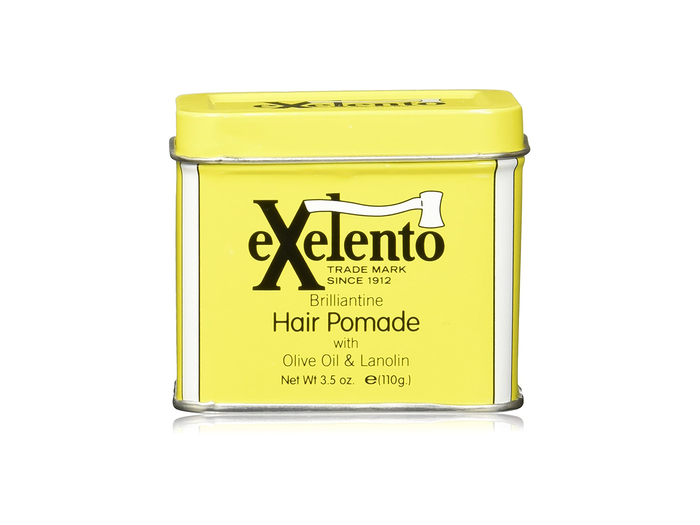 Murray's Exelento Brilliantine Pomade
Here's what I have to say:
If you're an old school at heart like me, you will love this product. Murray's Superior Pomade is a total classic, and it is adored by professionals all over the world. It is a very hard pomade, making it ideal for those long days you spend working hard.
The sweat on your brow is never going to mess up your hair if you use Murray's Superior Pomade! Looks sharp and clean always.
A fun fact:
This pomade is rumoured to be a favourite of Elvis Presley! How cool is that?
Murray's Pomades has been a professional hairstylist's favourite since 1926. That's more than a century now! The pomades are incredibly versatile, and the best part was even as a beginner, I was able to create any style I wanted.
I was able to find everything I wanted – texture, high shine and strong lift. It was as if all my hair dreams were coming true! However, it's essential to keep in mind that all is not perfect. There are a few cons as well.
So, if you are excited to read this micro-review, you will indeed find some hidden gems. 
Rating Summary
| Rank order | Product name | Benefits (max. 10) | Scent (max. 10) | Usability (max. 10) | Overall Rating | |
| --- | --- | --- | --- | --- | --- | --- |
| 1. | Murray's Superior Hair Dressing Pomade | 9.7 | 9.5 | 9.7 | 96.3 % | See details |
| 2. | Murray's nu Nile Pomade | 9.5 | 9.5 | 9.2 | 94 % | See details |
| 3. | Murray's Exelento Brilliantine Pomade | 9.2 | 9.6 | 9.4 | 93.6 % | See details |
The 3 Best Murray's Pomade for the Year 2023
Murray's Superior Hair Dressing Pomade
It's simple:
There is no denying the fact that Murray's Superior Pomade is the best in the world. It is my number 1 for sure! It is such a simple yet versatile product. Moreover, it makes use of just 3 ingredients! That's total insanity in terms of today's products full of chemicals.
Petrolatum, mineral oil and perfume comprises this pomade. This product has helped men groom themselves properly for more than a century. Ask your grandfather; he will agree. In addition to that, the cost is also great as it's pretty affordable.
The pomade is very hard in its texture. Hence, it is a bit difficult to use, but overall, it is fantastic once you warm it up in your hands.
Pros
A nice shine which is also matte
Softens up upon use. Hence, restyling is pretty easy
Pleasant vanilla scent
Classic packaging
Good consistency of product
Low price tag
Cons
Needs some practice to get used to
Tough consistency when first used
Final Verdict
I will have to say, no one can beat my love for this product! It is a very simple product but highly effective. The best things in life are always the simplest. With a pleasant, soft vanilla scent and a great hold, it is an excellent pomade to use.
However, I would not recommend that you use this every day, as it is super hard. A softer pomade will be better for daily use.
I think that even though this is considered a light pomade, the Murray's Nu Nile Pomade is a medium hold one with a classic touch to it. This is softer than Murray's Superior Pomade, and it is also lighter in colour. The texture is almost perfect for everyday use, and it is perfectly creamy.
That said:
It is very easy to work with, and you can comb it through your hair quickly too. This is oil-based. If you don't really like Murray's Superior Pomade (which should be your number 1, if we speak honestly), then this is for you.
Pros
Nice citrus smell
Classic packaging
Good shine is given to hair
Easy to work with
Great texture
Cons
Hard to wash from hair
Can leave hair looking a bit greasy
Final Verdict
I would have to say that this pomade has an immaculate, classic approach and, therefore, quite appealing. The younger generation will definitely think of this as a cool product compared to Murray's Superior Pomade.
Here's my take:
This is easy to work with and combs quickly through the hair. I love the shine it gave my hair, and honestly, it is worth every penny I paid. As one of the best pomades out there, I recommend that you give it a try too!
Murray's Exelento Brilliantine Pomade
So:
You can create the best slicked back look with the Murray's eXelento Pomade. It has a soft texture which makes it very easy to use. An interesting fact you will find interesting is that it is one of the first pomades from WWI. That's such a long time ago, right?
Also:
The pomade comes in a small, yellow tin and has a soft scent. The smell is leathery and mild. It is very masculine and one of my personal favourites. It has some great ingredients, including olive oil and castor oil. The hold is pleasant, and it is an entirely natural product.
Pros
It has no preservatives, dyes, parabens, silicones or emulsifiers
Soft consistency
Pleasant hold
Nourishing for hair
Good shine
Beginner-friendly
Final Verdict
I found that this is a soft pomade that you should apply after washing your hair. I got a lot of compliments from women when I used this product. It gives your hair great shape with good stability. Overall, I am pretty happy with the product and recommend that you try it out.
After using Murray's excellent Pomade, my hair felt cared for and incredibly soft.
Summing Up
Now:
You've gone through the Murray's Pomades Reviews in 2023 as per my research and first-hand opinion. Well, you'll definitely agree that each of the reviews has what you need to know about the product.
I've covered the crucial aspects too, to make you decide which one should be your favorite pick.
So:
Without further ado, check out all the products I listed, and place an order for yours!
Frequently Asked Questions
Overall, the answer to this question is yes. Murray's has a great price, and the product does exactly what it is required to do.
The truth is that pomade will cause hair loss at all if you take improper care of your scalp. That is when things start to look south. Take proper care of your hair, and don't blame your pomade!
Murray's pomade is used to style your hair. It makes your hair a nice shine, hold, and stability.
Since Murray's pomades are so greasy, they will last you the entire day. Thus, you don't have to worry about your hair throughout the day.
More from Mike Medders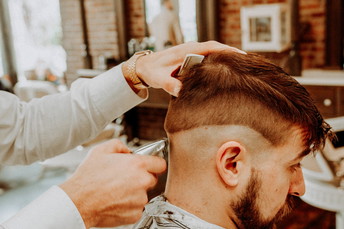 Trust me, I've been on both sides of the chair. I can't count the number of times a client has sat down and struggled…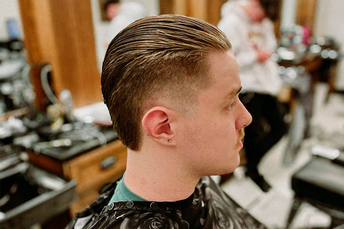 50 Different Ways to Rock the Slick Back Hairstyle for Men 1. Slick Back Fade @jules.thebarber Look: The slick-back…
Newest articles
Trust me, I've been on both sides of the chair. I can't count the number of times a client has sat down and struggled…
50 Different Ways to Rock the Slick Back Hairstyle for Men 1. Slick Back Fade @jules.thebarber Look: The slick-back…
Here is the thing: Manscaped's Peak Hygiene Plan subscription might be one of its sneakiest marketing tactics. Thanks…