The Oster Classic 76: High-Quality, Efficient, and Super-Silent
If I were to describe the Oster Classic 76 hair clipper, I'd say:
It is one of the best barber clippers ever made. And despite being a classic, it features all the power, preciseness, and ease of use any barber could ever wish for.
Why?
The Oster Classic 76 has an unrivaled reputation when it comes to delivering quality, precise, and professional-looking haircuts.
Plus, it's a hair clipper designed to fit into your hand seamlessly like a bolt inside a nut.
Long story, short:
For those having trouble finding a professional and high-quality clipper, this is it.
And I'll tell you why in this in-depth Oster Classic 76 Review.
Here, we'll discuss:
All the features and functions it has to offer.
How much value you get.
The things that make it great.
All of its downsides.
As well as whether you should buy or consider it.
So, sit back, relax and enjoy your reading…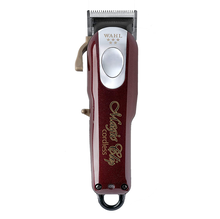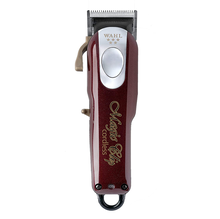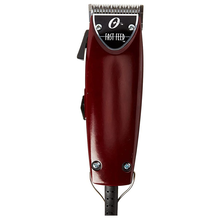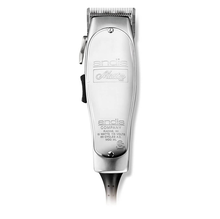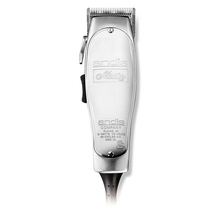 Oster 76 Review: Features and Functionalities
Question:
What makes the Oster Classic 76 one of the best professional hair clippers ever made?
Well, that will be answered by the time we finish reviewing this amazing clipper's features and functionalities.
For those who've had the opportunity to use one, we can all agree that:
The Oster 76 might be a classic, but its superiority overshadows a large percentage of modern hair clippers.
How?
Read on to find out…
Powered by a Strong, Single-Speed, Heavy-Duty Motor
Powerful is this clipper's middle name.
And that's all that thanks to its heavy-duty universal motor.
In fact:
If hair clipper motors were cars, the Classic 76's motor would be a Jeep Trackhawk among Toyota Prii.
Get it?
In much simpler terms, it's a beast.
Basically, this clipper's motor generates a lot of power and torque.
And that's why it's always able to cut through all kinds of hair – wet or dry/thick or thin – quickly and without any hassles.
What's more?
Its ability to do heavy-duty work means that it's ideal for long and high-volume haircuts.
And the best part is:
You get all that power minus the inconvenience of uncomfortable heating.
Note:
The only annoying downside to the Oster Classic's motor is the noise and weight that comes with it.
Durable, Stainless Steel Blades
Much like the Oster Fast Feed, you get high-quality, durable, and strong Cryogen-X blades on the Oster Classic 76.
What's so special about them?
Well, they are:
Easy to use.
Offered in two sizes – #000 and #1.
Very sharp and precise.
Easily detachable whenever you want to switch or clean the blades.
Extensively tested for sharpness and durability.
Faster and more efficient than most hair clipper blades.
The list of perks of Oster Classic 76 blades is endless.
However, there's one thing you won't like about them – and that is cost; you should expect to pay at least $20 per piece.
So, word of advice – don't lose the ones you get.
Ultra-Durable and Break-Resistant Housing
If you thought the Wahl Senior was the only break-resistant hair clipper on the market…
Think again!
The Oster Classic is also designed to withstand the perils of clumsiness.
Therefore, if you know you have a tendency of dropping your clipper now and then, you should consider getting yourself one of these bad boys.
Now:
Aside from being impressively durable, the overall groovy, textured design of the Oster Classic 76 Professional hair clipper allows for a comfortable and firm grip.
That means that you can easily cut hair for long without feeling tired or uncomfortable.
Has a Thick, 9-Foot Long Power Cord
The Oster Professional Classic 76 comes with a 9-foot heavy-duty power cord.
Impressively long, wouldn't you agree?
Anyway, aside from being extra durable, its long power cord greatly improves the clipper's flexibility; allowing you to make nice, even cuts from all angles effortlessly.
Other Cool Features
Oster offers its Classic 76 in many colors; if you are lucky enough, you can get your hands on one of their Oster Classic 76 Limited Edition hair clippers.
You'll also receive a number of useful accessories when you buy this clipper including an extra clipper blade, cleaning oil, and clipper grease just to mention a few.
Oster Classic 76 Review: Usability and Handling
Now:
This is the fun part.
How easy is it to use and handle the Oster Classic 76?
Well, very easy.
Since it's a classic, there's nothing complicated about this clipper.
It is modelled on the idea of being simple but effective.
For instance:
It is textured to improve grip making it even harder for you to accidentally drop it.
The blades attach and detach with ease.
Cleaning and maintenance are a walk in the park.
It has a strong motor and sharp blades, hence, cuts all types of hair with speed and precision.
It works great with skin fades and delivers very close cuts.
Plus, its 9-foot long heavy-duty cord makes it more flexible and easier to use.
And the best part is that it does not heat up easily or to the extent of becoming uncomfortably hot.
Unfortunately, there are also a few setbacks with this hair clipper.
For example:
It doesn't have a taper lever. That means that you have to detach and attach blades in order to switch through different blades sizes.
Moreover, it's pretty noisy compared to its whisper-quiet counterpart – the Oster Fast Feed. And don't expect to find any Oster Classic 76 guards in the clipper kit when you buy it.
Note:
To increase the lifespan of your Oster Classic 76, frequent maintenance is advised. Always oil your clipper before a haircut and try to do a thorough cleaning at least once a week.
What's Inside the Box?
Basically:
What you want to know here is; what to expect after you buy your Oster Classic 76?
Get this:
Oster was a bit skimpy with this clipper; providing just a few accessories including:
The actual Oster Classic 76 hair clipper.
Two clipper blades – sizes #000 and #1.
A cleaning brush.
Clipper grease and Lubricating oil.
A blade guard.
And an Instruction Manual.
Have you noticed what's missing?
Guard combs!
If you need some, you'll have to buy them separately since the Classic 76 doesn't come with any. Check our post about Oster Classic 76 Blade Set here.
Summary of Merits
Before I wrap up my Oster Classic 76 review, here's a summary of all its pros and cons:
Pros
Very powerful, heavy-duty motor
Fitted with special Cryogen-X blades
Highly precise and fast haircutting
Textured housing for improved grip.
Easy to use
Very durable
Impressively flexible thanks to its 9-foot long cord
Cuts all types of hair
Quick and easy maintenance
Cons
Doesn't come with guide combs
It lacks a taper lever
Blades are very expensive to buy
A bit heavy
Plain and simple, right?
My Final Verdict
Whether you are new to the industry or an experienced barber, having an Oster Classic 76 in your clipper arsenal will be greatly beneficial to you.
These clippers are not only great and efficient in hair cutting but also last longer than most clippers.
Yes, you'll pay a good amount for it
Yes, it does not have a taper lever
And yes, it's a bit noisy
But:
At the end of the day, it is a clipper you'll be proud to have; because it's consistent, powerful, reliable, and most importantly, very easy to use.
Frequently Asked Questions
The Oster Classic 76 is good for bulk cutting and extended use. It can cut even the driest and coarsest hair, dry or wet. Since this is a professional-grade barber, it's ideal for busy barbers who use a corded clipper.
There are isolated complaints of the clipper getting hot. If your Classic 76 is getting hot consider lubricating the head and checking if you are covering the side vents. The clipper will also get warm after long use because of the powerful motor.
Yes, the Oster Classic 76 is good for fades and close shaves. The clipper comes with #000 and #1 Cryogen-X blades. The #000 are great blades for fading. When used without a guard the #000 blades will cut hair to 0.5mm.
Oster and Wahl are among the best clipper brands. They are also among the oldest. Wahl was founded in 1919, while Oster was founded in 1883. In our pick for the best clippers, Wahl has seven clippers, while Oster had 3, most of them in the professional clippers category. You cannot go wrong with any of the two brands.
More from Mike Medders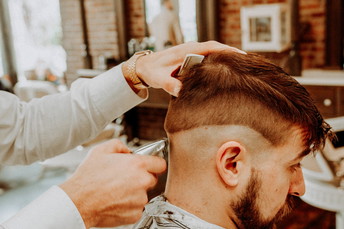 Trust me, I've been on both sides of the chair. I can't count the number of times a client has sat down and struggled…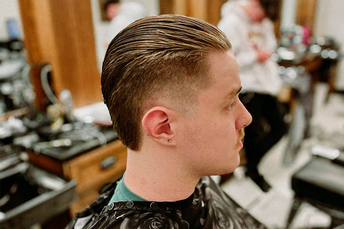 50 Different Ways to Rock the Slick Back Hairstyle for Men 1. Slick Back Fade @jules.thebarber Look: The slick-back…