An In-Depth Look at the Andis Ceramic BGRC (Full 2023 Review)
Conveniently compact
Decently powerful rotary motor
Corded and cordless convenience
Smaller, Lighter, and Faster – this is what Andis touts the Ceramic BGRC clipper as.
But is it?
Well, give me a minute or two of your time and I'll explain all there is to know about this awesome haircutter.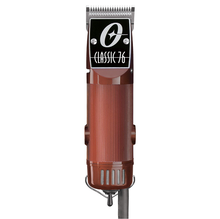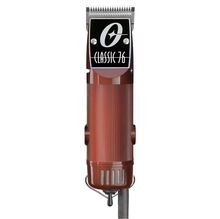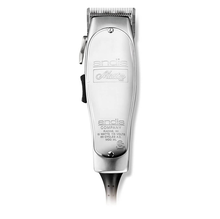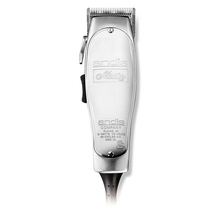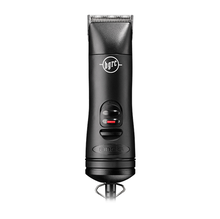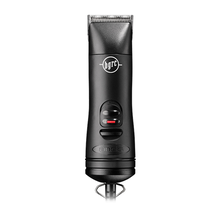 Andis Ceramic BGRC Review: All That Matters
It's a fact that:
When it comes to the hair clipping game, only a few brands can play it like Andis.
And the Andis Ceramic BGRC clipper remains to be one of their best products to date.
This manufacturer has successfully combined a decent motor, impeccable blades, and a sleek ergonomic design to produce a proper top-tier hair clipper.
What makes it great?
Well, that's what you are here to find out.
Now:
In this post, I'll be looking at its:
Features and functionalities
Usability and handling
How it compares with other clippers
Pros and cons
As well as my final thoughts on the product
Well, are you ready?
If so, let's get to it.
Andis Ceramic BGRC Review: Features and Functionalities
For me:
Features and functionalities are a critical part of any clipper I use.
I'm always looking for something that simplifies my work, ensures my comfort, and gives me good value for my money.
So:
Does the BGRC meet these criteria?
Let's look at its key features to find out:
Decently Powerful Rotary Motor
Now:
The Andis BGRC features a decently powerful single-speed rotary motor; "decent" because it doesn't offer the same amount of power you get from the Masters series.
Anyway?
How powerful is it?
Well, its rotary motor operates at 2900 strokes per minute and with enough torque to back it up.
So, not very powerful but enough to get the job done.
However, this clipper will cut down any type of hair with only one sweep.
As such, expect clean, even, and fast haircuts.
Now, a common problem with most heavy-duty clippers is the dreaded overheating.
However:
I can comfortably report that the Andis BGRC will run cooler and quieter for longer.
Moreover:
Rotary motors are often incredibly durable.
Detachable Ceramic Blades
Here's a question:
What qualities make up a good hair clipper?
I'd say:
"A powerful motor and efficient blades."
So, what does the Ceramic BGRC have to offer?
For starters:
This clipper uses detachable Ceramic blades.
Generally, ceramic blades stay 70% cooler than their stainless steel counterparts.
Moreover:
They will remain sharper for longer contrary to what you get with other kinds of blades.
Bulk hair removal with these blades will be a walk in the park for you.
And the best part:
Due to the versatility offered up by detachable blades, you can use any UltraEdge and CeramicEdge blades with this clipper.
Lastly:
The Andis BGRC ships with one pair of detachable blades – the #1 (older models come with the #000 too).
Cord/Cordless Convenience (Battery)
Now, here's the thing:
When you buy the Andis Ceramic BGRC clipper, it doesn't come with a battery or charger.
However:
Its design allows you to pull out the corded power module and replace it with a rechargeable battery for cordless use.
Impressive, right?
Note:
You'll have to get the Andis BGRC battery pack and charger separately.
The conversion from corded to cordless is pretty straightforward.
Once you get the battery and charge it, all you have to do is:
Hit the release button on the clipper and remove the corded power module.
Insert the battery.
It's as easy as 1.2.3….
Is the battery based on Lithium Ion technology?
No!
It's a Nickel-Cadmium (NiCad) battery that will provide you with an hour of continuous runtime.
What's more, the clipper only requires only one hour to fully charge.
Lastly:
While the battery is charging, you can attach the power cord and continue working.
Simple yet convenient, right?
Other Cool Features
Durable Housing: The clipper's housing is made of a tough polymer with a silver finish that makes it look and feel quite elegant.
Lightweight and ergonomic: The clipper is relatively light with an exceptionally ergonomic design making it easily maneuverable – even into tight spots.
8 ft. power cord: The clipper also comes with an 8 ft. power cord. As such, you don't have to worry about your working radius while using the clipper in corded operations.
Anyway:
That's that.
So, now you know about its features, the next thing you should ask is:
How does it handle? Is it usable?
Find out next…
Andis Ceramic BGRC Review: Usability and Handling
Let's face it:
No one wants to use a clipper that is complicated or tricky to handle.
And that's because when it comes to the hair cutting business, simplicity is the best policy.
Now:
In this regard, the Andis BGRC does not disappoint.
To begin with:
The clipper is designed for maneuverability.
It features a slim, lightweight design that makes it easy to use over extended periods.
Now:
At 0.90 lbs., this clipper is both lighter and less bulky than most haircutters in its class.
As such, those used to heavier clippers might find the Andis Ceramic BGRC awkward to handle; but only for the first few uses.
What's more?
This clipper features a tough polymer housing that is both sturdy and impact-resistant.
Anyway:
It is also fitted with a decently potent rotary motor, which makes cutting thick/bulk hair a walk in the park.
And:
Its motor's quiet and cool operation boosts the clipper's usability even further.
Not to mention:
The BGRC clipper's detachable ceramic blades offer greater versatility and durability compared to their stainless steel counterparts; and tend to stay sharper and relatively cooler for extended periods.
However:
This clipper does have some minor shortcomings like:
While its ceramic blades might be versatile and durable, they are also very fragile. This means that these blades will definitely break on impact. So, by all means, don't drop them! Another qualm has to do with its NiCad battery.
This battery uses Nickel-Cadmium as opposed to more modern batteries that use Lithium-ion. This means you won't get the same level of power and reliability Li batteries often guarantee.
Now:
These downsides aren't that serious and won't interfere with your cutting experience at all.
So, they are issues that can be overlooked on account of the BGRC's other impressive features.
Moving on…

Comparison with other clippers
Answer this:
How do you know if a clipper is the best of the best or not?
You compare it with other clippers to see how it holds up, right?
So, let's do just that:
So, what do you think?
In my opinion, the BGRC might not be the best clipper we've seen from Andis.
But:
If I were to list the top 20 hair clippers in the world today, you can be sure that it will make the list.
Moving on…
What's in the Box?
Apart from the clipper, what else do you get?
Well, let's see:
A Tube of Blade oil
#1 CeramicEdge Detachable Blades
User Manual
I know what you are thinking:
Just that? Not even a cleaning brush?
Well, it is what it is.
The Andis Ceramic BGRC doesn't offer much in terms of accessories – especially if you consider its price.
Summary of merits
Anyway:
Before I conclude this post, here's a quick overview of the Andis BGRC's merits and demerits:
Pros
A decent single-speed rotary motor with 2900 SPM
Cord/cordless convenience clipper
Its lightweight allowing you to work for long
Runs quieter and cooler
Easily cuts through any hair type
Compact and ergonomic design allowing you to maneuver into tight spots
Extremely versatile
Heavy-duty ready
Easy to us
Flexible owing to its 8ft power cord
Cons
Limited accessories
Doesn't have a taper lever
Battery and charger are purchased separately
Additional blades are painfully expensive to buy
My Final Verdict
There you have it:
All you need to know before buying the Andis Ceramic BGRC clipper.
For sure, this hair clipper will make your hair cutting experience a tad bit better.
The biggest shortcoming, however, will be in the costs.
For one, this clipper is unnecessarily expensive; you have to buy spare blades separately at around $20 each; plus, the cordless feature will require you to buy the battery and charger pack independently.
If you compound the total cost, you'll be surprised at how expensive it is to have one of these.
But:
Can you put a price on a good performer and a decent haircutting experience?
I'll let you be the judge of that.
As always, if you have any questions or thoughts, don't hesitate to leave them in the comments below.
Catch you in my next post… #StaySafe
More from Mike Medders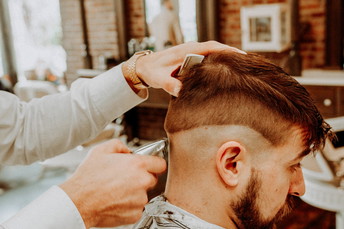 Trust me, I've been on both sides of the chair. I can't count the number of times a client has sat down and struggled…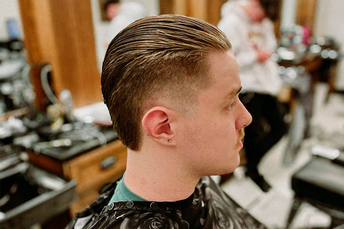 50 Different Ways to Rock the Slick Back Hairstyle for Men 1. Slick Back Fade @jules.thebarber Look: The slick-back…