WiseBarber's Andis Slimline Pro Li Review: A Comprehensive Analysis
Lightweight and Flexible
Strong Lithium-Ion battery
Very ergonomic
As far as cordless hair trimmers go, the Andis 32400 Slimline Pro is a definite winner. Combining its elegant and charming look, terrific cutting power – for a cordless trimmer – and 2-hour battery life, this trimmer has earned its spot on the top-tier list.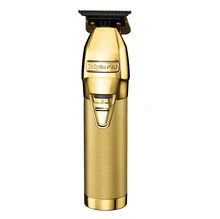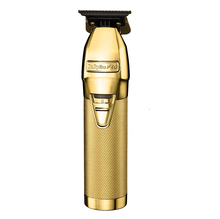 BaBylissPRO GoldFX Trimmer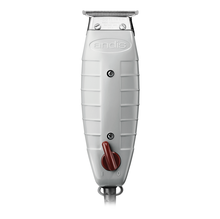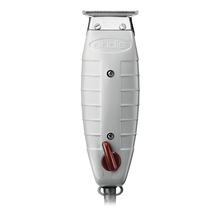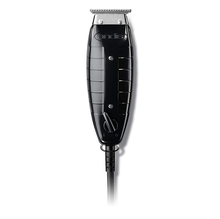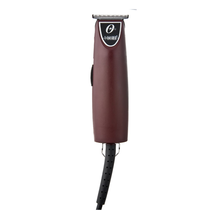 The Andis Slimline Pro Li Review: An In-depth Look
We can all agree on this:
If "sleek and stylish" was a hair trimmer, it would definitely be the Andis Slimline Pro Li.
I mean, have you seen this bad-boy?
Basically:
Everything about it – its design, ergonomics, performance, housing, and even blade shape – will make you fall in love with it at first sight.
Anyway:
We'll dig deeper into the qualities, features, functionalities, and perks that make this hair trimmer awesome in a bit.
Here:
I'll talk about all the good and the bad you need to know about the Slimline Pro and whether or not you should spend your money on it.
I'll mention its:
Best features and functionalities
Usability and handling
How it holds up against other trimmers
Pros and cons
And my final thoughts on the product
Sound good?
Then let's get on with it…
Andis Slimline Pro Review: Features and Functionalities
Now:
If the Andis Slimline Pro is at the top of the brand's cordless trimmers list, what makes it so great?
As in, what qualities put it at the top?
Well:
Here are some…
A Powerful Rotary Motor (6000 SPM)
It's no secret:
Rotary motors are some of the most powerful motors out there.
Why?
Because they offer more torque and make cutting all kinds of hair much easier and faster.
Well:
Under the proverbial hood of the Slimline Pro, expect to find a powerful rotary motor.
At 6000 strokes per minute, the Andis Slimline Pro is more powerful than a lot of trimmers out there.
What does this mean for you?
Well for one, it's sure to get the job done.
Also, expect to get those crisp and clean lines you always want and you won't have to go through that annoying routine of redoing your lines. Just once and you're done.
Moreover:
Rotary motors are also quite durable, and relatively quiet so expect a long lifespan.
Andis D8 T-Blade
I always say:
Having a powerful motor just isn't enough. You can have a powerful motor but if the blades that do the actual trimming aren't up to the task, then you really have nothing.
How does this trimmer fair in this?
The Andis 32400 Slimline comes fitted with highly effective D8 T-blades to make sure that the trimmer can perform like a champ.
Although, it is important to note that these blades are not the most effective ones out there.
Still, with that being said, the Slimline Pro Li's carbon steel blade can achieve some of the closest shaves and trims out there.
And:
Most barbers will tell you:
When maneuvering into the tight areas on a customer's head, the thin line between success and failure becomes even thinner and this is where the T-design of the blade becomes invaluable.
T-shaped blades often reach all places and tight corners with ease; scooping much more hair with each pass.
Pro Tip:
For further detailing precision, you can zero gap the blades to help you achieve some incredible results.
Lithium-Ion Battery
Did someone say runtime?
Well:
Another prize-winning feature of the Andis Slimline Pro Li is its impressive battery and runtime.
When fully charged the battery can last for up to two whole hours.
And truth be told:
Only a handful of cordless trimmers can brag of such an impeccable battery.
Anyway:
If the trimmer is for home use, you can go for extended periods of time without needing to charge it.
Another awesome feature about the Slimline Pro is its stylish charging system.
It's very convenient and easy to use.
All you have to do is plug in the charging stand, turn the trimmer off – it won't charge unless it's off – and place it in the charging stand.
When the green light on the charging stand comes on, that means its charging.
Simple, right?
Other Cool Features
Comes with Accessories – This trimmer comes with four blade guards (1/16″, 1/8″, 1/4″, 3/8″) which you might find quite handy when doing fades or trimming a beard or mustache. Plus, you'll also get some oil and cleaning brush.
Stylish and Ergonomic Housing – One thing you'll love about the Slimline Pro is its design. It's relatively longer than most trimmers but also thinner and easy to hold. Plus, its lavish, chrome exterior is a statement in itself.
Features aside, how does this trimmer perform and handle when put to the test?
Read on to find out…
Andis Slimline Pro Review: Usability and Handling
So:
I think we can all agree on one thing, it really doesn't matter how effective a trimmer – or clipper – is if it doesn't respond the way you want it to.
Basically:
Usability is imperative – and that's the bottom line.
Anyway:
What can I say about the Slimline Pro?
First of all, it is longer than your usual trimmers (6.13") and weighs just 4.8 oz.
It comes with a very ergonomic shape and design making it fit for any hand size and comfortable to use.
Moreover:
The Slimline Pro Li's housing is also made of tough ABS and nickel finishing giving it that nice, stylish, and elegant look. Plus, the polymer is also impact resistant.
The reasons for choosing ABS Plastic are simple:
It's quite cheap – Compared to say, titanium, aluminum, or an all-metal housing
It's also lightweight – We all know how nice it is to work with light tools. It keeps the hand cramps at bay
Also, the Andis Slimline Pro is all about smooth and precise cuts thanks to its high-quality D8 T-blade.
Its 4 blade guards come in handy for beginners trying to maintain a uniform and precise hair length.
What's more?
You get to enjoy more flexibility and maneuverability thanks to its cordless nature.
But:
It has its own share of shortcomings…
For starters, the D8 T-blades can become quite sharp once you zero-gap them. Then, although the nickel finishing looks stylish and elegant, it is also prone to scratches.
It does not matter how cautious you are with it, sooner or later, this trimmer housing will lose its smoothness, glow, and shimmer.
Moving on…

Comparison with other clippers
Here is a quick analysis of how the Slimline Pro Li competes with other products in its category:
What's in the Box?
Now that we've sampled the competition, let's look at what you get in the box.
The trimmer's packaging includes:
Charger stand
Tube of blade oil
4 guards
Cleaning Brush
User manual
If you ask me, this trimmer offers great value for money.
But:
I'll let you be the judge of that.
Summary of Merits
Now:
Before we call it a post, here is a quick summary of some of the best and worst qualities of the Andis Slimline Pro Li trimmer:
Pros
Lightweight and easy to use
Cordless with impeccable 2-hour battery life
Durable ABS polymer with elegant finishing
Can remain relatively cooler and quieter
Highly effective Andis D8 T-blades
Highly effective Andis D8 T-blades
Cons
The blade can be extremely sharp
Needs regular maintenance for top performance
My Final Verdict
So:
We all know how hard it is to find a stylish, high quality, professional, and efficient trimmer at an affordable price.
That's why – in my opinion – the Andis Slimline Pro Li is among the best in the game.
Combining its outstanding battery life, remarkable cutting power, and the fact that it is cordless, makes the clipper a favorite among the best barbers in the industry.
I personally would recommend it for both professional and home users alike.
Well:
That's it for this review. Please let me know what you think about it in the comments below as well as any questions you may have.
More from Mike Medders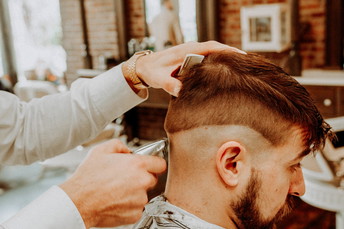 Trust me, I've been on both sides of the chair. I can't count the number of times a client has sat down and struggled…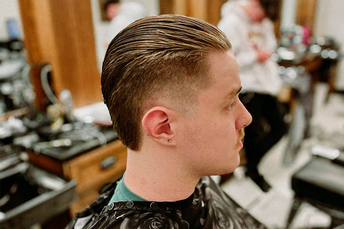 50 Different Ways to Rock the Slick Back Hairstyle for Men 1. Slick Back Fade @jules.thebarber Look: The slick-back…