WiseBarber's BaByliss PRO MetalFX Review: Is It Worth It?
BaBylissPRO GoldFX Clipper
Doesn't heat up
Quiet Motor and Strong Battery
Lightweight
The BaBylissPRO is without question an elite hair clipper brand. And the BaBylissPRO GoldFX is one of their best masterpieces. It's usable, powerful, aesthetically appealing, and durable.
Here's everything you need to know.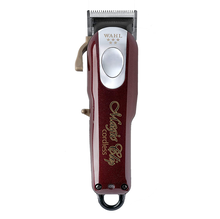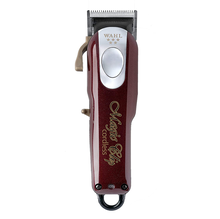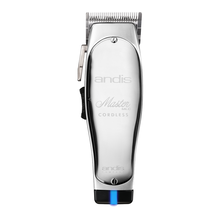 Wahl 5-Star Senior Cordless
A Closer Look at the BaByliss PRO MetalFX
Now:
Whether you're a beginner who wants to give yourself a fresh cut or an experienced barber looking to find the highest quality clipper, you can't go wrong with the BaByliss PRO Metal FX.
Why?
Its overall design, power, precision, and accessories make it a one of a kind clipper in league with great hair clippers like the Wahl 5-Star Magic Clip and Andis Master.
Anyway:
In this BaByliss PRO MetalFX review, we'll be going over the following:
Features and Functionalities
Usability and Handling
Comparisons with Other Clippers
What's Inside the Box
Summary of Merits
Final Verdict
And:
By the end of this review, you'll know whether or not these clippers are worth buying.
So, let's get down to the juicy bits.
BaBylissPRO GoldFX Series Features and Functionalities
Basically:
What you want to know here is this clipper's capability to deliver a smooth, stress-free haircutting experience.
So, does it? And if so, how?
To answer that, let's look at a few features and functions that make this clipper worth your attention.
Here they are:
Powerful, Ferrari-Designed Motor
By far:
The GoldFX's best feature is its high-torque motor – not as powerful as Wahl's V9000 motor, but exceptionally robust for a cordless hair clipper.
Fun Fact:
One of the many things that make this awesome clipper from BaBylissPRO unique is the fact that its motor was designed by Ferrari.
Yes, you read that right.
Ferrari – one of the most luxurious super-car manufacturers in the world.
Pretty amazing, right?
That aside, what exactly do you get from the motor?
Enough power for seamless hair clipping
A smooth, convenient clipper hum
What's more?
This hair clipper has the potential to cut through all kinds of hair – wet, dry, curly, coarse, thick, or thin.
To me, that's all a barber needs; wouldn't you agree?
Moving on…
Titanium-Coated Blades
I know what you are thinking:
The MetalFX's blades sound fancy… Well, that's because they are
Now:
Its Titanium-coated blades are sharp and designed to offer precise cuts and awesome fades.
Additionally:
You can adjust the blade size easily thanks to the clipper's highly-accessible taper lever.
Note:
Beware, this clipper's blades are extremely sharp and can easily cut you.
On the plus side, their sharpness allows you to get smooth, crisp, and straight lines for your haircut.
It's a balanced equation, right?
5-Detent Taper Control
Now:
You won't find this in most clippers – and it is part of the many things that make the GoldFX unique.
Basically:
The clipper's 5-detent taper lever clicks with each adjustment, hence, making it easy for professionals and newbies to maintain precision and uniformity as they go about cutting hair.
Stylish All-Metal Housing
It goes without saying:
The BaByliss Pro Metal FX has a premium and luxurious feel to it.
And that perk can be accredited to its textured, mesh-designed, all-metal housing.
Simply put:
The GoldFX is a clipper that lives up to its expensive price tag – as far as design and appearance are concerned.
This clipper's textured exterior is not only easy to hold but also offers a nice, firm grip – even when used for long.
Other Unique Features
You'll also like the following benefits of the BaBylissPRO MetalFX:
It comes with 8 attachment combs – That ensures that you can cut all kinds of haircuts and different lengths without breaking a sweat.
It's fitted with a strong Lithium-Ion battery – Thanks to its strong LI battery, you get at least 2 hours of uninterrupted runtime; which is more than enough time to do several haircuts. And the best part is that once the clipper runs out of juice, you can use it as a corded clipper.
Are you impressed?
You should be.
Now:
Let's look at how this clipper handles…
BaBylissPRO Barberology GoldFX Usability and Handling
You are probably wondering:
How does the clipper handle? Is it user friendly?
Long story, short: Yes.
For example:
This clipper is lightweight, weighing only 0.7lbs; plus, the fact that it has a textured housing means that you can hold and use it for long without getting tired.
Moreover:
The GoldFX's power button is conveniently placed to make switching the clipper on and off a breeze.
With over 2 hours of runtime, you'll have more than enough time to clip three or four clients before needing a power refill.
And:
The best part is that you can still rely on this clipper during busy hours since it can be used as a corded hair cutter when its battery runs low.
The clipper's eight guard sizes help in simplifying haircut procedures and styling for pros and novices alike.
But:
Nothing is ever perfect and so, you should also expect a few flaws from this hair clipper. For example, it's quite expensive; you can get even better hair clipper than it for less. Also, the Gold Finish might look lavish, but the overall design isn't as impressive. I think BaByliss can do better in terms of this clipper's ergonomics.
 
All in all, it's an awesome clipper.
And considering its power and precision, we can overlook these flaws.
Anyway:
How does it fair when placed side by side with other clippers?
Read on to find out…
Comparison with other clippers
Here are a few comparisons between the GoldFX and some of the best clippers on the market:
As I've mentioned before, the GoldFX won't be the strongest clippers you ever come across, but it has its fair share of perks and benefits.
Now:
Let's review what you'll find inside the clipper's packaging.
What's In the Box?
So:
Compared to other clippers in the market, such as the Andis Master, the GoldFX comes with a decent amount of accessories.
Note:
The only downside is that the clipper's guards are made of cheap, flimsy plastic.
Anyway, inside the box, you'll find the following:
The Clipper
8 comb attachments of sizes 1/18″, 1/8″, 3/16″, 1/4″, 3/8″, 1/2″, 5/8″ and 3/4″
Clipper Oil and Cleaning brush
Blade guard
BaByliss Pro FX charger
And a User manual
Summary of Merits
As we wrap up, here's a summary of all the benefits and downsides to using this hair clipper:
Pros
Click-notch taper lever to maintain the same hair length during use
Doesn't overheat
8 guide combs to help with blending, tapering, and fading
Lithium-ion battery has a long, 2-hour runtime
High-torque, Ferrari-designed motor that yields enough power for smooth and snag-free cutting
Impressive power, speed, and precision
Great design and Gold finish for a lavish, more refined look
Cons
Not so ergonomic
A bit noisy
Not very pocket-friendly
My Final Verdict
And that marks the end of my BaByliss PRO Gold FX review.
Was it helpful…? I hope so.
Now:
In my opinion, the BaByliss Pro MetalFX is a fantastic clipper; it makes barber-style haircuts a walk in the park.
Part of the many things you'll love about this clipper are:
Impressively powerful rotary motor
Reliable and consistent cutting length
More control and convenience
Very user-friendly
Charming design and look
Slip-free, comfortable grip
Easy to use
And flexible
However:
Its price is not for everyone.
Priced at over $200, this clipper is probably one of the most expensive in the market. And that raises the question; is it really worth it?
Here's what I think:
You can get a better clipper for less. For example, the Wahl 5-Star Cordless Magic Clip is cheaper compared to this one.
Plus, it has a more ergonomic design, comes with better guide combs, and has magical, high-precision blades. 
But:
It still won't give you the same experience you'll get from using the GoldFX.
So, the choice is yours to make; and that's the bottom line.
More from Mike Medders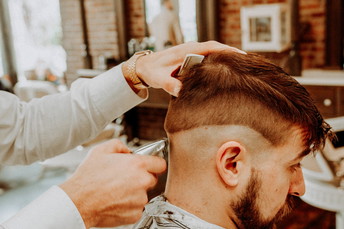 Trust me, I've been on both sides of the chair. I can't count the number of times a client has sat down and struggled…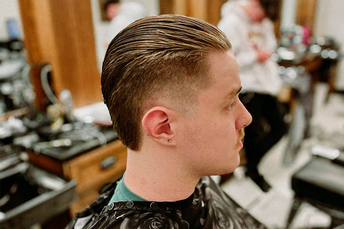 50 Different Ways to Rock the Slick Back Hairstyle for Men 1. Slick Back Fade @jules.thebarber Look: The slick-back…