Wahl Magic Clip Cordless: A Comprehensive Review by WiseBarber's Instructor
90 minutes of service
Doesn't overheat
Great for fading and tapering
Blades can dangerously sharp
Are you still having trouble finding an awesome cordless pro hair clipper?
If you are:
Have you tried the Wahl 5-Star Magic Clip Cordless haircut machine?
Well, if you haven't, then you may be missing out on a lot…
Aside from it being a high-performance pro clipper, the Wahl Magic Clip is also cordless thus guaranteeing you all the freedom you need to make that magic cut.
Want to learn more?
This Wahl Magic Clip Cordless Review comprehensively covers everything you need to know about this awesome hair clipper.
Check out the video review from our barber instructor, Sunny Kambo.
💰 Special Offer for our Viewers: Order the Wahl Magic Clip Cordless from WBBARBER and use the promo code WISEBARBER10 at checkout to get 10% off.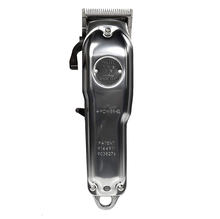 Wahl Magic Clip Metal Edition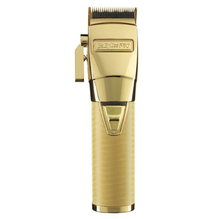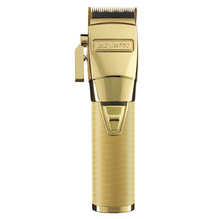 BaBylissPRO GoldFX Clipper
Wahl 5-Star Senior Cordless
Wahl Magic Clip Cordless Features
So, what gives the Wahl 5-Star Magic Clip Cordless a competitive advantage over all other professional hair clippers?
I know that's a question you'd like answered…
For one, I'll comfortably say that the Magic clip series is among the best professional cordless hair clippers in Wahl's product lineup.
The clipper's ability to seamlessly blend comfort and performance is simply priceless.
And:
Here's a rundown of everything you need to know about the clipper's amazing features.
Impressive Motor Power
Well? What about it?
It's true that the Wahl 5-Star Magic Clip Cordless motor is not as strong as Wahl's iconic V9000 motor…
But:
That doesn't mean it's weak!
Its rotary motor has been designed to move the blades back and forth in parallel motion hence reducing the power needed to make a smooth cut while at the same time increasing its efficiency.
In fact, this smart design mitigates the chances of the blades getting misaligned.
Cool, right?
Magical Blades
They say this is where the "Magic" is…
But how?
The Wahl Magic Clip Cordless comes fitted with amazing stagger-tooth, #2161 crunch technology blades best known for their high precision and zero-overlap qualities.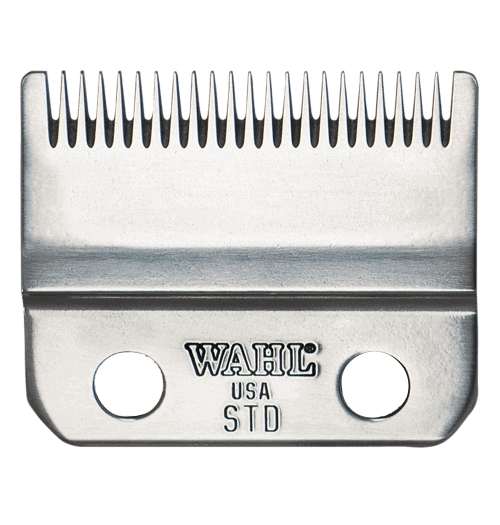 And:
This not only gives the clipper unrivaled clipping speed but also make it easy and smooth to operate.
The Battery
Seeing that it's a cordless clipper, it's also wise to look at how much power is on offer.
So:
The Cordless Magic Clip haircut machine is powered by a strong lithium Ion battery that's guaranteed to last up to 90 minutes per charge.
These cordless barber clippers enable you to shave more heads before you have to use the Wahl magic clip cordless charger again.
The Attachment Combs
The Wahl 5-star series cordless magic clip clipper comes with 8 attachment combs in the following sizes:
1/2 – (1.5mm)
1 – (3mm)
1 1/2 – (4.5mm)
2 – (6mm)
3 – (10mm)
4 – (13mm)
6 – (19mm)
8 – (25mm)
What's more:
Other Awesome Features include:
A smooth Taper lever designed to offer you ease and convenience during fading and blending.
Weight and size of the clipper
Comparing it to its corded counterparts – the Wahl Magic Clip – it's easy to note that the cordless version weighs less (only 10.2 oz) and is smaller (6.25″) than the corded version.
What makes it special?
In brief:
To understand the advantages that the Wahl Magic Clip Cordless haircut machine has over other professional cordless hair clippers, a few comparisons have to be made.
Usability and Handling
When looking at or handling the Wahl Cordless Magic Clip, it's quite easy to fall in love with it!
Why?
Well:
It's light!
It's easy to use for long periods.
It's cordless giving you flexibility!
It's fairly small for a better and stronger grip.
It's efficient using less power to deliver more work!
But:
Like any other device, it does have its downsides!
Some users have reported that the clipper can get a bit noisy at times.
Others claim that the magic clipper tends to start pulling hair after a few months in use.
The lever can also be a bit stiff during after unpacking, but that's nothing you can't fix with a small adjustment using a flat screwdriver.
Anyway:
That aside, what do you get inside the kit?
Wahl Magic Clip Cordless Accessories
Inside the kit, you'll find:
Wahl Cordless Magic Clip Clipper
Charging Transformer (60Hz & 120V)
8 Attachment Combs
Cleaning Brush
Blade Oil
Red Blade Guard
An Instructions Manual
To wrap up the Wahl Magic Clip Cordless Review, we should look at the merits and demerits of using this clipper.
Pros
Easy and flexible to use
Super-efficient blades
Offers 90 minutes of service
Doesn't overheat
Great for fading and tapering
Comes in a durable casing
Highly efficient
Cons
Lack a battery status indicator
Highly dependent on the batteries health
Blades can dangerously sharp
Comparison with other clippers
My Final Verdict
Despite the fact that Wahl Magic Clip Cordless price range groups it as a high-end clipper, it still offers you great value for your money.
Yes:
It was designed for professional use, but it can also be used at home for personal use.
In a nutshell, the clipper is among the best in its class offering you more flexibility, ease, and efficiency during any clipping process.
Taking a look at its features and perks, you and I can both agree that it is one of the best professional cordless clippers on the market.
Frequently Asked Questions
The Wahl Magic Clip clipper is worth every coin. That's why it emerged as our top pick for the best professional barber clipper. This cordless comes with the high precision stagger-tooth, #2161 crunch technology blade.
The Wahl Magic Clip is powered by a lithium-Ion battery that lasts for up to 90 minutes
Because there are several Senior models, the difference will depend on the specific model. For instance, the Magic Clip is lightweight and has better runtime than the Corded senior. Also, while the 5 Star Senior is only available with the powerful V9000 motor, the Magic is available with different motors like the V5000 and V9000
If you did not buy your Wahl Magic Clip from a Wahl distributor, there are several ways to check if it's genuine. First, compare the features and specs from the Wahl website. Also, check the engraved born-on date code on the clipper and call customer care to verify the code.
More from Mike Medders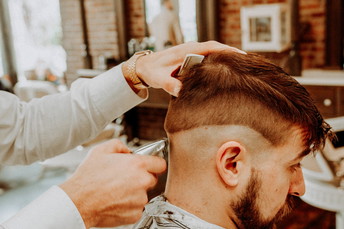 Trust me, I've been on both sides of the chair. I can't count the number of times a client has sat down and struggled…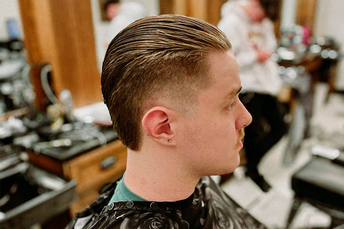 50 Different Ways to Rock the Slick Back Hairstyle for Men 1. Slick Back Fade @jules.thebarber Look: The slick-back…