Revealing The Six Best Haircuts For Round Face Men
In today's post, I'll be sharing with you the best haircuts for men with round face shapes. You'll also find answers to a couple of related questions. 
Ready to dive in?
If so, let's get to it then.
Top 6 Haircuts for Men With Round Faces
1) Quiff With Low Fade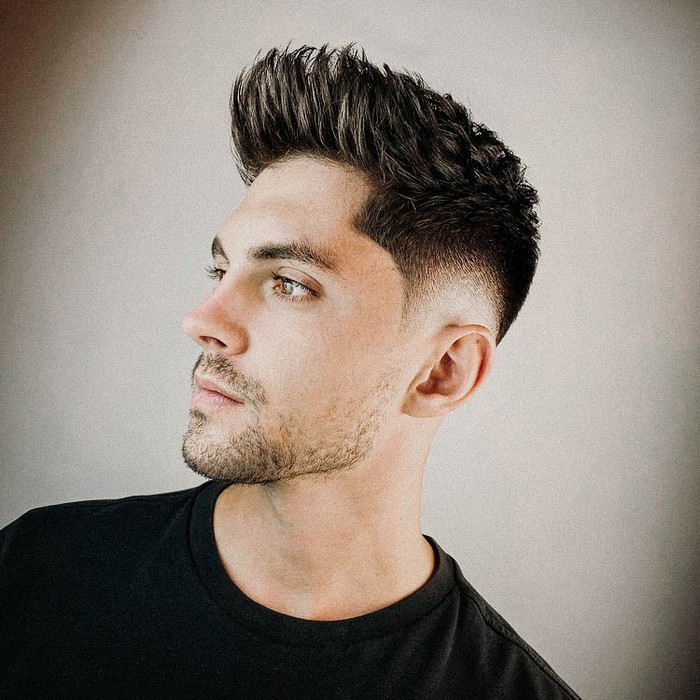 Now:
If you're looking for something stylish that wouldn't broaden your round face shape, try a Quiff with a Low Fade. 
The Quiff balances the dimensions of your head by adding length on top. The low fade on the side and back draws attention to the Quiff instead of the curved and soft features of your round face.
2) Undercut Fade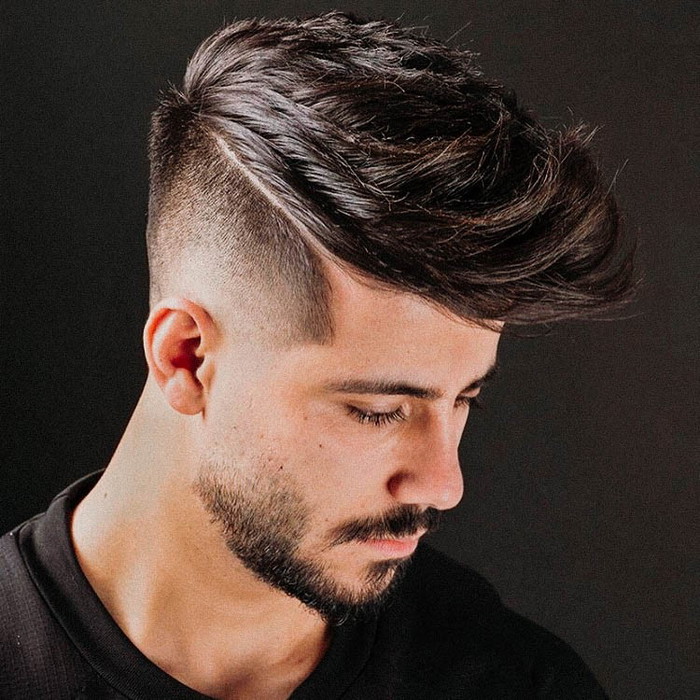 So:
An Undercut with a high and tight fade is among the best hairstyles for round-face men; especially, those who want to take attention off their face shape. 
Why?
An Undercut provides height on top and emphasizes your cheekbones and jawline. Especially, when styled with spikes or the Faux Hawk. 
The fade brings attention to the hair atop your head, which makes your face appear visually longer.
3) Faux Hawk With Shorter Sides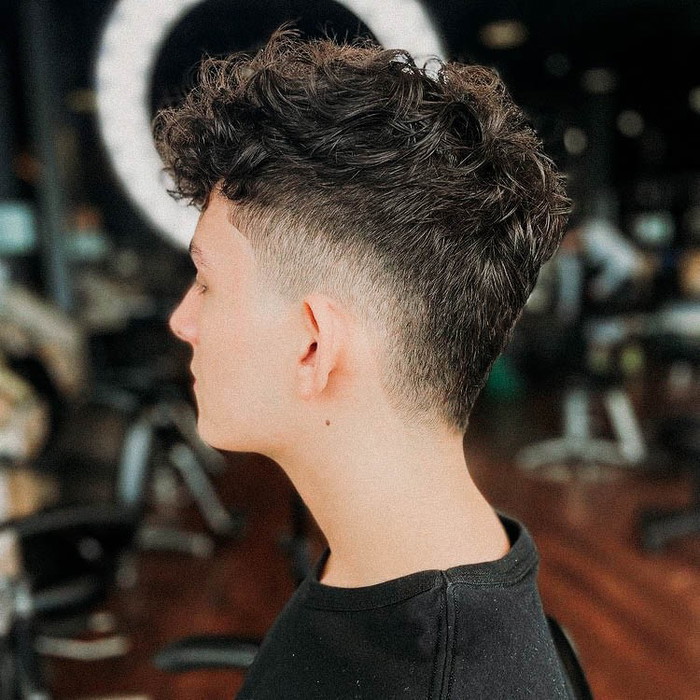 Featuring a long top and shortly trimmed sides, the Faux Hawk is a textured spiky hairstyle that offers incredible volume, while also adding angles to your face.
Consider, getting this Fohawk style with tapered sides if you're round-faced and interested in adventurous hairstyles for curly hair.
4) Side Part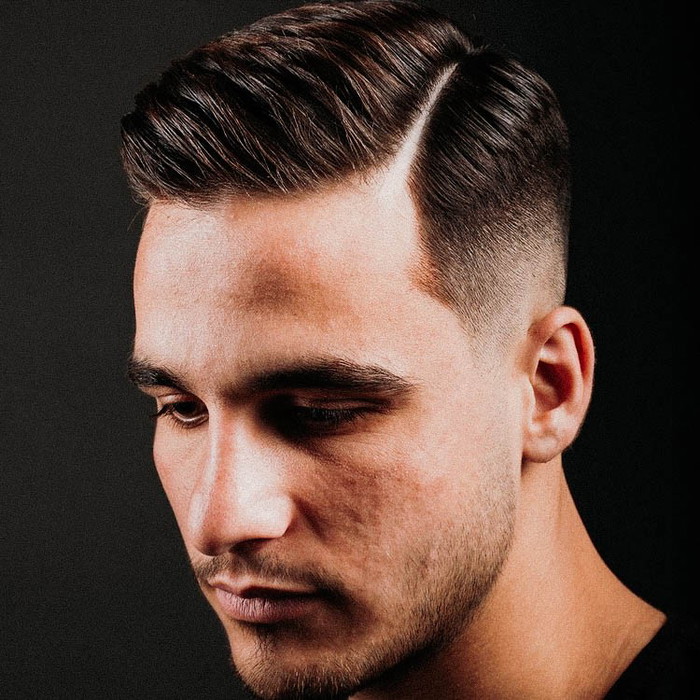 A Side-Part, just like the other styles here, is perfect for round-faced men given its signature "short sides with lengthier top." 
Plus, it is flexible (complements almost all outfits and personal styles) and versatile (can be paired with other popular hairstyles).
5) High-Volume Haircut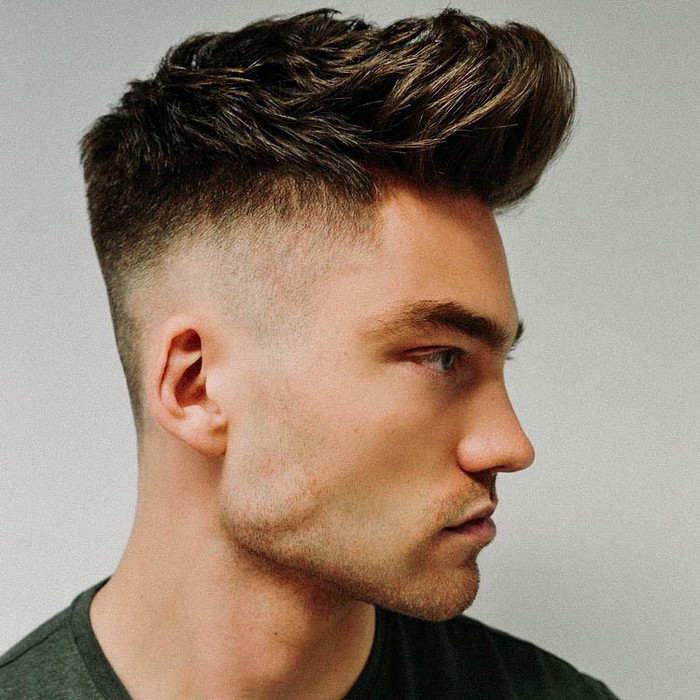 This style may be a little bit demanding that the others since it involves blow-drying and creating texture?
Nonetheless, if it appeals to you, the High-Volume Haircut is one more option that can provide enough volume and height for a round face shape.
6) Fringe With Shorter Sides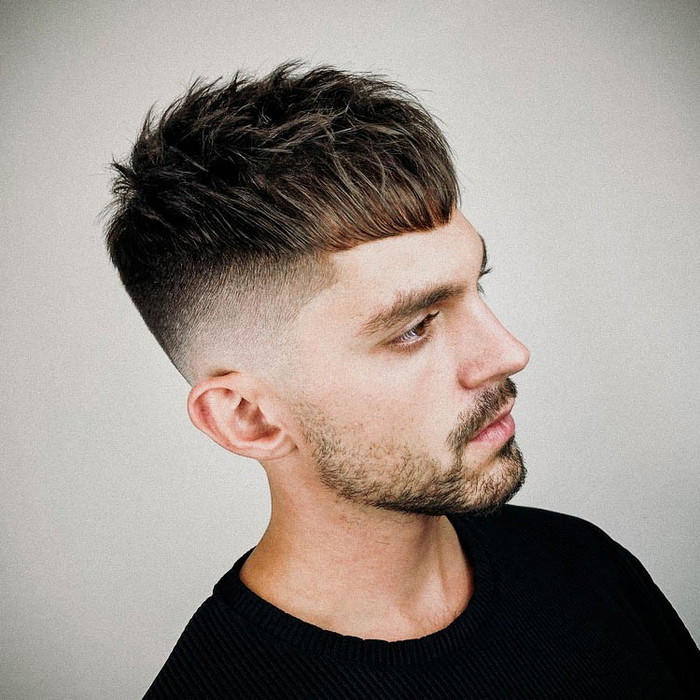 The Fringe concludes this list of the best haircuts for round-faced men.
So, while a Fade makes the face appear longer, a Fringe makes faces seem oblong but shorter. In other words, the Fringe is the one to go for if you want to add just a little bit of height and shape to your round face.
Conclusion
As you can see, it's actually easy to find stylish haircuts for your round face. The objective is to keep your face looking visually longer.
Putting it all together:
You're most likely a rounder if your face is about as wide as it is long, or your cheekbones are the widest part of your face. 
So:
Consider getting a Side Part, Vertical Cut, Angular Fringe, Mohawk, Faded Quiff, or similar haircuts that add volume on top or are styled upward.
That said:
Avoid Buzzcut, Long Hair, or any of the other styles that amplify the roundness of your face. 
Have more questions or thoughts on this?
Feel free to let me know in the comments below. 
#StaySafe
Frequently Asked Questions
You're most likely a rounder if your face is about as wide as it is long. Or, if your cheekbones are the widest part of your face.
Just a little bit compared to those with Oval and Square shapes. However, with the right hairstyle (some mentioned above), men with round faces can improve on their face length to have a tighter, sharper look.
Consider having short hair to the side (to avoid adding width) and long hair on top (to make the face look longer).
Long hair may not look as good on this face shape due to its tendency to add width. Besides the hair length and face shape, a lot depends on the haircut, hair type, styling, and texture.
Beards that give structure to the chin and/or accentuate the jawline are ideal and visually appealing. A few that fit this description include the Circle, Goatee, Mutton Chops, Boxed, and Thick Chin Straps.
Fade or clean-shave the sides of your head. Then, work on increasing the volume of hair on top to appear visually narrow.
More from Mike Medders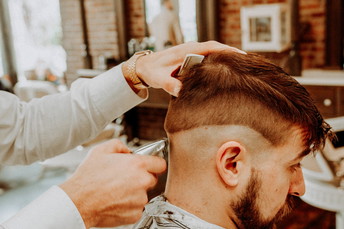 Trust me, I've been on both sides of the chair. I can't count the number of times a client has sat down and struggled…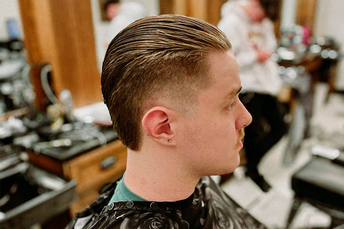 50 Different Ways to Rock the Slick Back Hairstyle for Men 1. Slick Back Fade @jules.thebarber Look: The slick-back…