WiseBarber's 7 Best Hairstyles for Thick Hair Men
Aside from being an epitome of beauty, thick hair lends to many classic and modern hairstyles.
However:
It adds weight and layers quickly, consequently, making it tricky to wear or manage.
Right?
Well, if:
You want to know the best hairstyles for men with thick hair.
You're looking for answers to the most pressing questions about this hair type.
Or want to know what you should be doing to make your hair more malleable and styleable.
… You're in the right place. 
So, let's start with…
7 Classy Best Hairstyles For Men With Thick Hair
1) The Buzz Cut
Get this:
Defined by its uniform volume and length, the Buzz Cut is a low-cost, low-maintenance hairstyle for men (and women). Some consider it the most ideal hairstyle for thick hair.
In fact, the Buzz Cut's simplicity makes it an all-time favorite for DIY, home barbers. Basically, you can buzz your thick hair while saving on the costs that come with hiring a professional hairstylist. 
That said:
Consider a Buzzcut if…
You've, pretty much, tried every other hairstyle
You have a thin face
You're tired of dealing with super long, thick hair that grows fast and straight
You don't want to be in a barber's chair every three weeks but want to look presentable nonetheless
Have straight short hair that, you know, would be difficult to force down with product
You want a hairstyle that's easy to cut, style, and maintain.
Note:
Having thick hair means that you can cut your Buzz Cut as low as you want without worrying about getting a patchy hairdo.
2) Caesar Cut
Now:
A Caesar Cut, unlike the Buzzcut, adds some element of styling on top; i.e. a cropped, front fringe of about 2 inches.
So, how do you style it?
Well, set the hair with a small amount of holding product (either pomade, wax, clay, or paste) and comb towards the front.
Optionally, you can add a nice fade to the sides. That's it – simple and short.
3) Quiff Haircut
Longer fringes on top, with short back and sides, is how you recognize a Quiff.
But what's needed to get it right?
To style a Quiff, allow about 5 inches of length in the top-front part of the head. Add a bit of paste or putty to clean - yet slightly damp - hair. Then, follow up with a brush-hairdryer combo to create your ideal shape.
Or, you can:
Run your fingers through the top of your hair from front to back. Finish off with some strong-hold hairspray. For a modernistic look, you can get a nice fade to complement your Quiff.
Generally:
A Quiff adds volume to your look. So, be careful about cutting the sides and back too short, especially if you have an oval or round face shape.
4) Side Part
Technically, nobody rocks a Side Part as well as a thick-haired man.
So:
What is a Side Part?
This is a low-budget, do-it-yourself hairstyle that you can comb into place immediately after washing. That, plus its versatility (side or center part or skin fade?) and painless upkeep make it worth trying.
5) Pompadour Haircut
Let's face it:
When discussing the best, most exquisite hairstyles for men, it's pretty hard not to mention the Pompadour.
This hairstyle has a graduated top or a small height around your crown (aka the Pomp), with a short back and sides.
If you'd like one, it's much easier to carry a suitable photo of the style you want with you when you visit a hairdresser or barber.
But, for DIY fans, you can do this easily at home with a few prerequisites and little skill.
Here's how to style a Pompadour:
Allow at least 3 inches of height for successful pomp. Then, get a hairdryer, salt spray, hair paste, and a bit of hair spray.
Anyway:
If your hair is super thick, consider adding a taper or fade to mitigate the width of the sides for decent elongation.
6) Longer Cut
Whether your hair is straight or curly, longer hairstyles need a lot of commitment and tend to be demanding.
More so, it might take up to a year to reach the required hair length.
Now:
For this medium-length hairstyle, you'll need layers and a moderate-hold hair pomade to keep them in place. How?
Since the emphasis is on the length and, as with thick hair, weight is expected, your barber can add choppy layers.
This should mitigate the weight while creating a more desirable shape.
7) Beach Waves
Last on this list of the best hairstyles for men with thick hair...
The Beach Waves is a laid-back, stylish hairstyle for gentlemen who have grown or are willing to grow out their thick hair.
Know this:
A good-quality hair conditioner is about all you need to get these soft, tumbling waves. So if you're wondering whether DIY Beach Waves are possible:
Yes, this hairstyle is not so hard to style and manage.
And:
That ends your exploration of WiseBarber's top 7 haircuts for men; specifically, guys with thick hair.
Get the bonus tips below…
Helpful Info About The Best Haircut for Thick Hair (Men)
How To Manage Thick Hair
Thinning is one way to make thick hair malleable and styleable. Instead of allowing them to keep growing on top of each other, trim down your back and sides every 7 - 10 days.
However:
Coarse thick hairs are exempted from thinning as they're more frizz-prone.
Anyway:
Another maintenance trick to managing thick hair is to consider growing the hair out (front/top) and short (at the back and sides). Ideally, this applies to men who have thick, short, and pointy Asian hair.
What's more?
Retain the natural oil of your hair by not washing it too often. Also, do not blow-dry your hair every time. Use a good shampoo and conditioner which prevents hair from drying out (aka frizz).
You know:
This also keeps thick, wavy hair manageable, resulting in a sleeker, less voluminous look.
How To Resolve Frizzy, Thick Hair
The following routines should help to keep frizzy hair at bay.
Avoid washing your hair too often. By doing otherwise, you'd be stripping your hair off some of its natural oils.
Allow the hair to dry naturally. Blow-drying or rubbing against a towel can damage the follicles.
Always use a live-in conditioner.
Use a wide-toothed brush to detangle wet hair while adding a little hair product to style.
Choose a moisturizing shampoo that can help retain the hair's natural oils.
Style wisely. That is, no buns, especially if you don't have long, thick hair. Instead, embrace your natural curls or spot a Quiff or sleek Pompadour.
That said:
Here's a quick summary, plus, a few important answers to the usual FAQs about this topic.
WiseBarber Pro Tips
Shorter/simpler hairstyles (Buzz Cut, Side Part, Loose Or Tousled, Caesar's Cut, etc.) tend to work better on thick-haired guys. They're low maintenance/easier to achieve.
When in doubt about a short hairstyle, ask for shaved sides and backs and a trimmed top. If it fits, take a picture of all sides of your head and use that next time you get a haircut.
Ask your stylist to take some hair out (aka thinning) if yours is over 3 inches.
While some of the featured hairstyles may look appealing, keep your face shape in mind. Also, try to work with what you have instead of attempting styles that only work with straight/wavy hair.
Super light conditioners like the Aveda's Rosemary Mint are very light and won't make your hair greasy. Or you can look for conditioners that say "clarifying" or "volumizing".
Stay away from Pantene or Garnier conditioners as they're super moisturizing and could make your hair greasy. Plus, water-based styling pomades are easier to wash out at the end of the day.
Lastly, don't forget that thinning coarse hair and blow-drying can cause frizz.
Conclusion
As you can see, it's quite easy to find stylish haircuts for thick, wavy, curly, short/long hair given its volume.
However:
It's not easy to achieve consistency and balance.
Thankfully, today's post offers the advice, tips, and recommendations needed to cut your styling time, maintain your hair with confidence and keep you in control.
Do you have questions?
Check the FAQs below for answers, or let me know in the comments below.
Frequently Asked Questions
Characterized by its volume and layers, thick hair is ideal for guys who want to look good with different cuts and styles. Thick hair can be very voluminous, long, straight, curly, wavy, and/or coarse. As a result, it's a lot more demanding in terms of control and styling.
A Textured cut, an Undercut, and a Buzzcut are all attractive hairstyles for guys with thick hair.
Thin out your thick hair 7-10 days apart to achieve the right amount of texture with any style.
Thick hair is better short because of the abundance of styling options it bestows on you. Short, thick hair also takes less time to style.
As you can see, It's a combo of volume, texture, and layers of thick hairs that make it attractive. For added benefits, consider regular visits to the hairstylist, using styling products, and having maintenance routines.
More from Mike Medders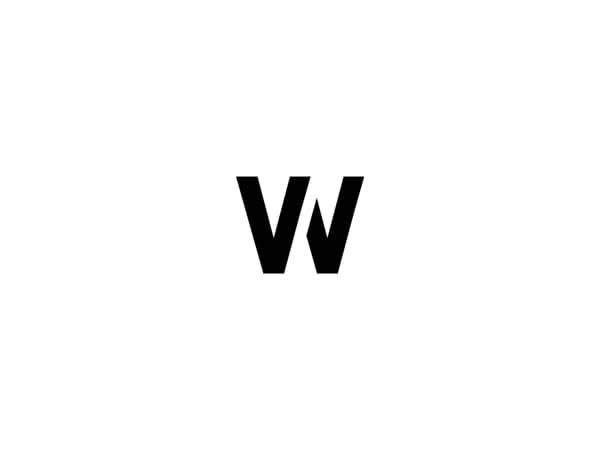 Do you want to recreate the hottest fades in town? Good choice! Fade haircuts are edgy, youthful, and neat . However,…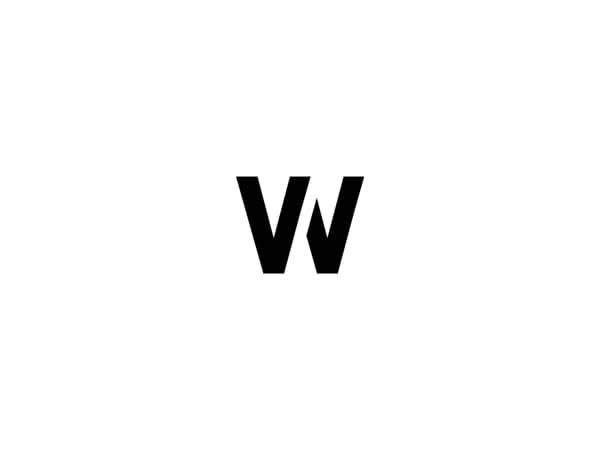 Head's up gents: No-Shave-November is just 3 months away . And that means you have to double down on your grooming…