Wahl Legend Clipper Review: Everything You Should Know
Doesn't overheat
Flexible side lever
Great blades for fades and tapers
If you've been wondering:
Where can I find an affordable clipper that's not only perfect for fades/tapers but also quite easy to use?
The Wahl Legend Clipper unequivocally fits that description.
So:
It's a clipper that lives up to its brand's name – Wahl.
And the fact that it's a member of Wahl's premium 5 star series clippers, means that you get to enjoy even more perks when using it.
Now:
Whenever someone mentions the Wahl Legend 5 Star, the first words that come to my mind are:
Great Value
Power
Reliability
Simplicity
Epic Fades
Flexibility
Great potential
And an unrivaled reputation
In this in-depth and unbiased Wahl Legend Review, you'll get to learn all the merits that make this clipper a 5-Star legend as well as any downsides you should expect.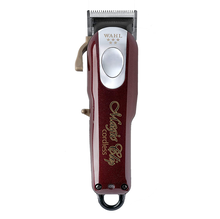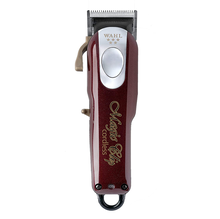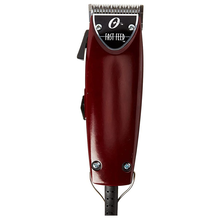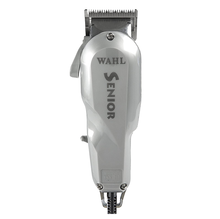 So, without wasting more time, here's everything you need to know:
New Look of Wahl 5-Star Legend Clipper
Wahl 5-Star Legend Clipper Features
If you are a first-time shopper, you should note that:
"A clipper is defined by its features."
That means that if a clipper has awesome features, it is a clipper worth your consideration.
Now:
In terms of features; what does the Wahl 5 Star legend clipper have to offer?
Read on to find out…
Powerful V9000 Motor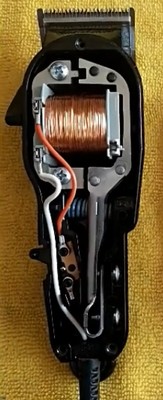 V9000 motor
As you'd expect from premium Wahl clippers, the legend is all about power…
How much power are we talking?
Well:
This clipper comes fitted with a strong Wahl legend v9000 electromagnetic clipper motor that yields enough power to cut through all types of hair; thin or thick, wet or dry.
And that's not all…
This V9000 motor also offers you more cutting speed; making it ideal for fast haircuts.
You're probably thinking; more motor power equals to increased heating…?
With the 5-Star Legend, that's far from the truth.
This clipper can operate for long periods without causing you any heating discomfort.
Impressive, right?
There's more…
Special Wahl Crunch-Technology Blades
Wahl Blades
What is a crunch blade?
Well, in the simplest of terms, these are blades that can easily, comfortably, and effectively cut both fades and tapers.
Or…
They act as both fade and taper blades.
And that's why the Wahl legend clippers combo is highly revered as an iconic fading clipper; it's the best there is for fades and tapers…
Basically, the Legend's blades are what you need when you want smooth and clean cuts on any type of hair.
Wahl 5-star Legend and Skin Fade Tutorial
A Conveniently Placed Side Lever
The best part about the 5-Star Legend is its usability and its side lever contributes a lot to that.
How?
Well, it conveniently placed to offer you the amount of flexibility and ease you need to make size adjustments or to make your Wahl legend blade slide up and down.
With the Wahl Legend 5-Star side lever, you can adjust blade sizes from #000 to #1.
Comes With 8 Attachment Combs
Another awesome feature of Wahl hair clippers is that they always come with enough clipper guards.
With the Legend, you get eight of them including the:
1/8" or #1
1/4″ or #2
3/8" or #3
1/2″ or #4
5/8" or #5
3/4″ or #6
7/8" or #7
1" or #8
Wahl 5-star Legend Combs
That way, you get to enjoy more precision in terms of hair length and size uniformity.
Note:
Despite their numbers and size diversity, the Legends combs may not be as impressive.
Why?
Because they are a bit weak and flimsy.
Other Cool Wahl 5-Star Legend Clipper Features
It comes with an 8-foot long power cable – That offers more flexibility than what you'll get with most corded hair clippers.
An added perk is the complementary trimmer that comes with the Wahl legend combo – Yes, the combo pack comes with a cordless Wahl legend trimmer that comes in handy when you want to cut even better fades and tapers.
Comes with other essentials – Like clipper oil, a cleaning brush, and a blade guard.
Anyway, we can all agree that the Wahl legend specs and features offer more value for money than other clippers in its class.
And that's a good thing, right?
Anyway, if you're still wondering how this clipper compares to others or why it is one of the best Wahl clippers, this next part is for you:
Comparison with other clippers
To fully understand the perks and features that make the Wahl Legend a great clipper, let's compare it to two other great clippers from Wahl's premium 5-Star line; the Wahl Senior and Wahl 5 star Magic Clip cordless clipper.
Wahl Legend Clipper Review: Usability and Handling
For new users, usability and handling are always very important.
Why?
Because these two determine how easy and convenient the clipper will be to use.
So, how does the Legend fair in these regards?
Well, for one, it's quite easy to use and that's why it called the "Wahl Senior for beginners."
Everything about the clipper is designed to offer ease and comfort; from its design to its side lever placement.
And that's why it is also great in terms of handling.
Get this:
Having a powerful motor often leads to overheating in most clippers.
However, the Legends design and body materials used help to drastically reduce heating making it ideal for long haircuts.
Awesome, right?
Unfortunately, this amazing clipper does have its setbacks. One of them being its flimsy guard combs. Not to mention the fact that a number of users have reported having problems with the side lever.
Wahl 5-Star Legend Accessories
Unboxing Video of Wahl 5-Star Legend
Before I wrap up this Wahl Professional 5 Star Barber Combo review, let's look at what you get in the clipper kit.
Here's what to expect:
A Wahl Legend Clipper with
an 8-foot long power cord (and a cordless trimmer
for those who opt for the combo pack).
8 Guard combs.
Clipper oil.
A cleaning brush.
A blade guard.
And a user manual.
To Sum It All Up…
Pros
Affordable
Doesn't overheat
Has a powerful v9000 motor
Comes with exemplary crunch blades for fades and tapers
The combo pack comes with a cordless trimmer
Has a flexible side lever
Cons
Weak and flimsy guard combs
Prone to side lever problems
Not ideal for professional use
My Verdict
In truth:
This Legend clipper isn't the best one among Wahl's premium clippers.
But:
It is the most affordable and ideal for beginners; it also offers you just about the same features and performance you'd get it a professional-grade hair clipper.
So, YES!
The Wahl 5-Star Legend Hair Clipper is worth every penny.
Frequently Asked Questions
The Wahl legend is equipped with the v9000 electromagnetic clipper motor, which is 50% more powerful than the standard Wahl motors. With this clipper, you can cut all types of hairs, wet or dry. This cool-running motor is also designed for heavy usage, especially in busy barber shops.
Our pick for the best professional barber clipper is the Wahl Magic Clip, while our pick for the best clippers for home use is the Wahl Color Pro. The Wahl legend is among our picks for budget-friendly professional clippers.
While they both have the v9000 electromagnetic motor, we found the Wahl 5-Star Senior performs better than the Wahl Legend Clipper. That's why the Senior made it to our picks for the best professional barber clippers. Still, the Legend is worth every penny and has some great features including the special Wahl Crunch-Technology blades and 8 attachment combs.
The most powerful Wahl clippers are the models with the v9000 electromagnetic clipper motor. These models include the clipper we are reviewing in this post, the Wahl Legend Clipper, Wahl 5-Star Senior, and Wahl Sterling 9.
More from Mike Medders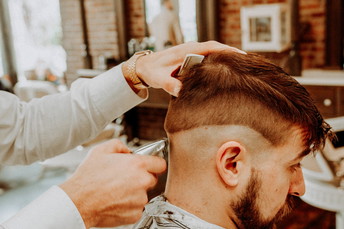 Trust me, I've been on both sides of the chair. I can't count the number of times a client has sat down and struggled…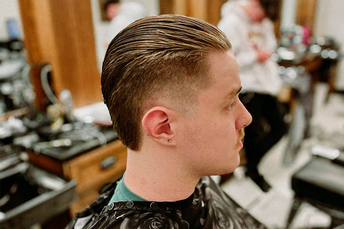 50 Different Ways to Rock the Slick Back Hairstyle for Men 1. Slick Back Fade @jules.thebarber Look: The slick-back…