A Quick Guide on How to Slick Back Hair the Right Way
Classic, Stylish, and Professional; these are just a few of the best words we can use to describe this hairstyle.
The thing about Slick Back Hair is that it's such an easy style to achieve.
Not to mention the fact that you can blend it with any other type of haircut to come up with an even more unique look.
Now:
If you don't know how to slick back hair, you're in luck.
This post is all about this hairstyle and how to do it. So, sit back, relax, and enjoy your read….
How to Slick Back Thick Hair: Step-By-Step Guide
Note:
Slick Back haircut comes in many shapes and forms.
However, the main idea/similarity between different types of this hairstyle is the fact that the top hair is usually combed straight backward.
For example:
You can have a slicked back hair fade or a slicked back undercut. These are two different haircuts but with the same look (style) on the top part of the head.
You get the point, right?
Now:
The process of creating a slick back hairstyle is quite simple as you shall see in the step-by-step guide below:
 
Wash Your Hair
Whenever you want to style your hair, cleaning it is always the first step.
Why?
It's because clean hair is easy to clean; plus,the dampness from freshly washed hair allows for the absorption of hairstyling products like Pomade.
Preferably, slicking back hair should be done immediately after you've taken a shower.
Comb Your Hair from the Ends Working Your Way to the Root
As you start combing your hair make sure that you begin with the ends and not the roots.
Starting from the roots may result in a
lot of tugging; eventually causing you to pull some of your hair out in the process.
You don't want that, do you?
Ensure that your hair is at least 50% damp in this step as well as the following step.
Pro Tip:
Damp hair is always easy to comb than dry hair.
Apply Your Styling Products
Pomade or Gel is a good slick back hair product example.
Basically, there are thousands of products on the market today that you can use to get a short slicked back hair mens.

Note:
When choosing hair products, make sure you consider your type of hair; the needs of thick hair are different from those of thin hair.
Anyway, here's what to do:
Apply a small amount of your (gel or pomade) styling hair product for slicked back hair and give it half a minute to settle. The best way to do this is to pat the gel gently onto the outer layer of your hair instead of the root.
Thereafter, run your fingers through your hair to allow the product to spread into your hair. And if you experience any difficulty running your fingers, it means that your hair is not damp enough. To fix this, introduce moisture into your hair.
Note:
If you are wondering; which are the best product for slicked back hair?
Here are my top five recommendations: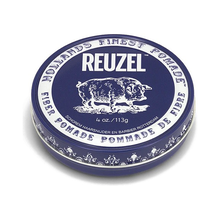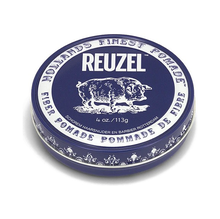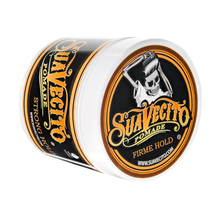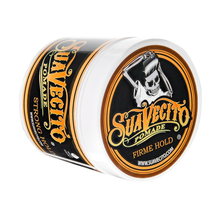 Suavecito Firme Hold Pomade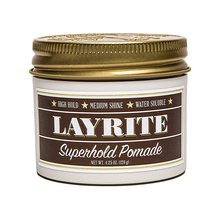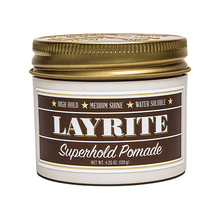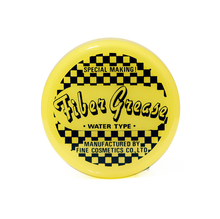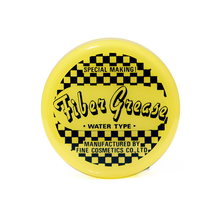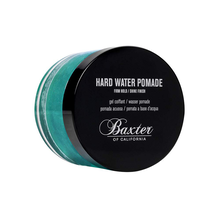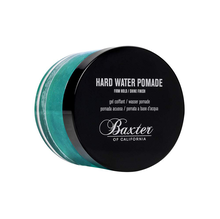 Baxter of California Hard Water Pomade
Moving on…
Comb Your Hair Backward
After you've properly applied your pomade for slicked back hair, the next step is to comb your hair backward.
Huh?
That means combing it straight from your forehead to the back of your head; after a few combs, you'll notice that your slick back look will start to form.

Once that happens, don't touch your hair.
Why?
Doing so will distort the natural lines formed plus the resulting slick will be sub-par (low-quality).
Therefore, minimal contact with your hair from this point is important even if you're doing a slicked back hair ponytail.
Congrats! You've done it.
Check the full tutorial video How to Slick Back Hair
By now, everything should be in place and looking good.
Pro Tip:
To give your hair and even better finish, zap a little bit of hair spray to tweak the style a notch.
Now:
As mentioned at the beginning of this post, there are so many ways of doing a slick back.
In fact, most men often combine it with other haircuts for added flair.
For example:
You can do a slick back fade, undercut, side part and so many other haircut combos.
Also, the most important part of this whole process is finding a slicked back hair gel that will give you just the right amount of hold and shine you are looking for.
Anyway, that's everything you need to know about how to slick back hair.
So:
Was this post helpful? Or would you like to add something to this topic?
I'd love to hear from you. Use the comments section below to voice your thoughts.
Frequently Asked Questions
The ideal hair length for most slick back hairstyles, is at least 5 inches, especially at the front. However, the perfect length will depend on the slick back hairstyle you are going for. For instance, the slicked back undercut and the slick back pony will require at least 6 inches, while the classic slick back and slicked back drop fade will require between 3-5 inches of length.
Yes, you can train your hair to slick back if you have the length. First, let the hair grow long. Long hair has volume and weight hence will slick back easily.Other training methods include holding the hair into a bun or ponytail and wearing a spandex cap or durag to compress the hair. Brushing the hair back daily. Holding the hair using a hairband or headband and wearing a cap.
Yes, you can slick back your hair without using gel, wax, or pomade. First, let your hair grow to at least six inches. The length and volume of long hair will work to your advantage by weighing the hair down making it easy to slick back without using styling products.Also, start training your hair to slick back naturally. You can do this by wearing a cap, headband, or hairband to hold the hair in your slick back hairstyle. The other way of holding your hair in the slick back without using hair styling products is blow drying the hair but make sure to apply a heat protectant.
More from Mike Medders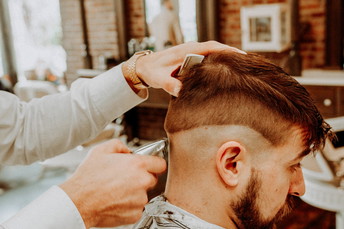 Trust me, I've been on both sides of the chair. I can't count the number of times a client has sat down and struggled…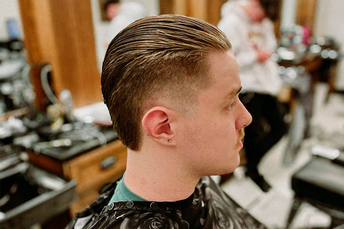 50 Different Ways to Rock the Slick Back Hairstyle for Men 1. Slick Back Fade @jules.thebarber Look: The slick-back…