Do You Want To Recreate Ryan Reynolds' Edgy Style? Try These Haircuts!
Get this:
Ryan Reynolds' hairstyles can be described as short, clean, and classy. They blend perfectly with his natural hairline and highlight his facial features elegantly.
His hairstyles are great for hiding receding hairlines, formal and informal events, and keeping things simple and short. However, you need to consider your hair type and face shape before settling on any of the hairstyles below. 
5 Ryan Reynolds' Hairstyles
1. Short Messy Hair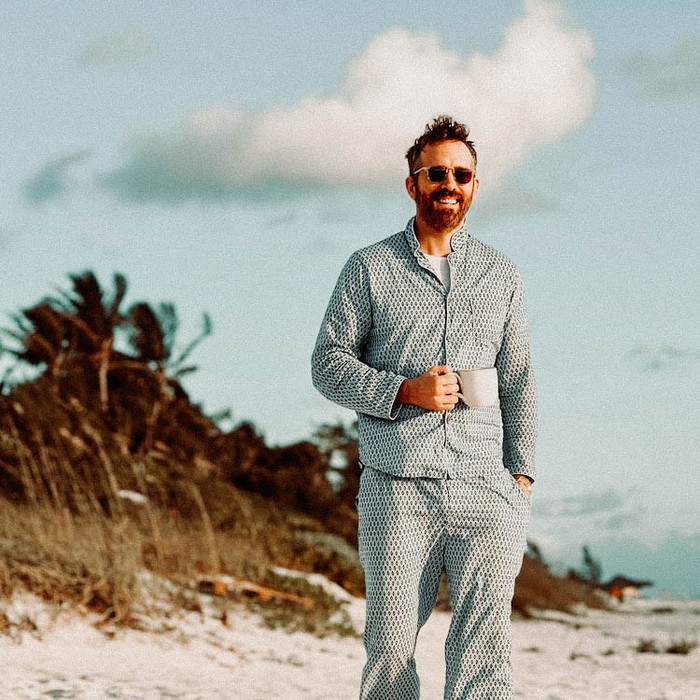 Here's the thing:
To achieve this style, keep the hair on the back and sides of your hair short, and leave the top hair longer. Apply pomade to the top hair and work the hair strands into your desired shape with your fingers.
Ideal Face Shapes:
Heart, diamond, oblong and triangle
Styling Tips:
Use hair mousse to increase the volume of hair at the crown.
Use sea salt spray and other texturizers to keep top hair textured.
Pair with a fade at the sides.
2. Ivy League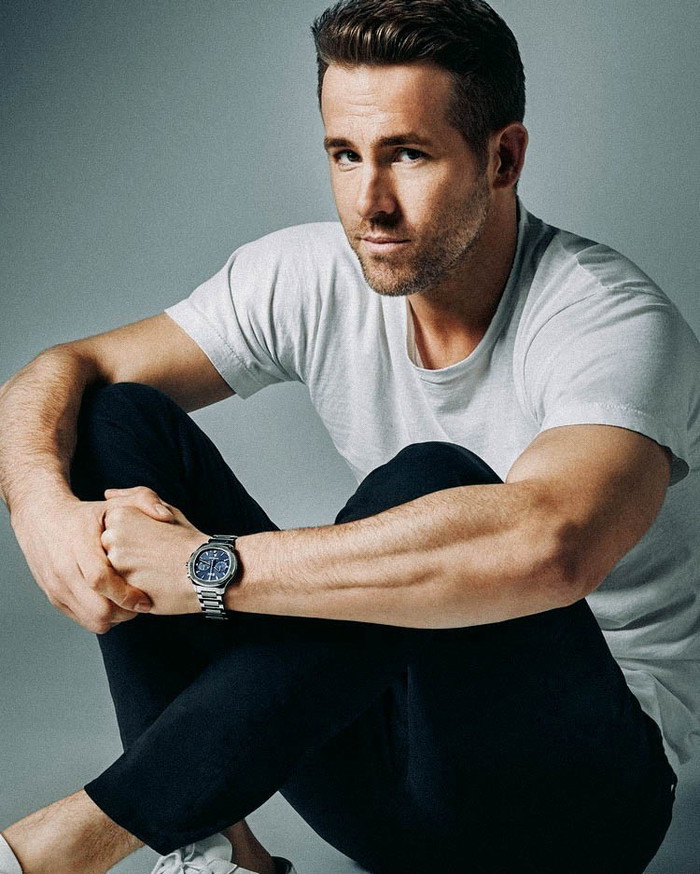 Note:
To create an Ivy League haircut, trim the top hair and fade hair on the back and sides. You can taper the sides a bit to give an edgy look.
Styling Tips:
Apply mousse and other volumizing products to the front hair.
Use styling gel to keep your hairstyle intact and neat.
3. Ryan Reynolds' Deadpool Haircut
Listen:
In the "Deadpool" film, Ryan Reynolds' wears a Wade Wilson haircut. It's a classic low-maintenance hairstyle featuring short top hair and shorter hair at the back and sides of the hair.
Styling Tips:
Push back top hair and style neatly to show off your natural hairline.
Combine with a soft shapeup to accentuate your edges.
Pair with a mustache and beards for a complete look.
4. Buzz Cut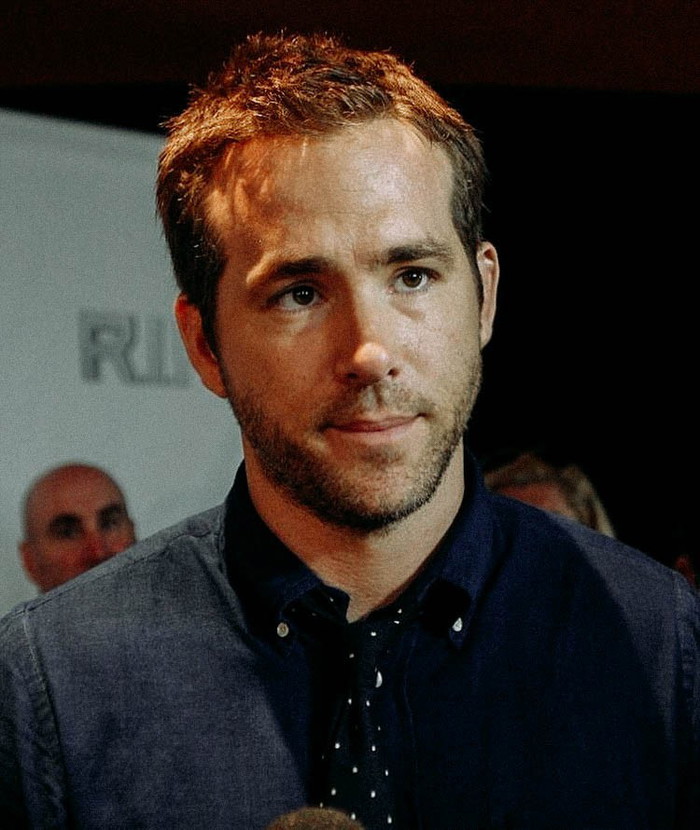 Get this:
A buzz cut requires you to uniformly trim the hair short on all parts of the head. Hair length is usually 2-3 inches but feel free to go with your desired length and pair with a soft shape up.
Ideal Face Shapes:
Oval, diamond, and square
Styling Tips:
Moisturize your hair regularly.
Trim hair edges neatly.
Take regular trips to the barber to maintain your short length.
5. Undercut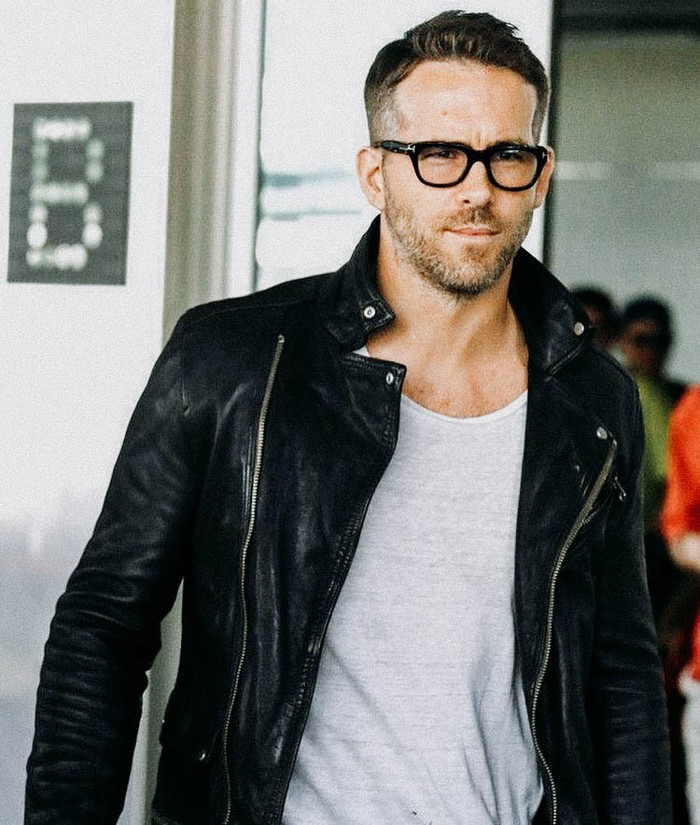 Look:
Ryan's Reynolds undercut hairstyle is another great hairstyle to try. All you need is shorter hair at the sides and slightly longer top hair. You can style top hair towards or away from the hairline.
Ideal Face Shapes:
Oval and square
Styling Tips:
Keep top hair significantly longer than side hair, and add a taper fade.
Use styling gel to hold your hair in place.
If you're trying to hide a receding hairline, opt for bangs.
How to Ask For a Ryan Reynolds Haircut
Note:
Most of Ryan Reynolds' hairstyles require you to keep short hair, although medium-length hair should work fine too. Some hairstyles involve uniform trimming of your entire hair, while others require short top hair and shorter hair at the sides.
Ask your barber for the particular hairstyle you want; showing your barber samples would be a great idea to avoid misunderstanding.
Conclusion
All in all:
The hairstyles above are great ways to rock your short hair and require little or no maintenance.
Ensure that the hairstyle you desire pairs well with your face shape and hair type before opting for it.
Texturizers, styling gels, and hair sprays are great for your hair. Don't forget to apply them.
Take regular trips to your barber to maintain your hairstyle.
Also:
Do not forget to ask questions and tell us what you think about Ryan Reynolds' hairstyles in the comment section below!
Frequently Asked Questions
Ryan Reynolds' has sported a couple of haircuts on and off screen, from Ivy Leagues and Lumberjacks to Wade Wilson and Short Taper haircuts. However, we see him go majorly for short haircuts, so we could say short haircuts are his go-to.
Virtually all Ryan's haircuts are kept short, so ask your barber to cut your hair short and keep the top hair slightly longer than other parts of the hair. Style top hair as you wish; however, pairing it with a fade sometimes helps to do the trick as it conceals a receding hairline while giving an edgy look.
We've seen Ryan Reynolds rock various hairstyles, from Short Tapers and Ivy Leagues to Lumberjacks. However, he mostly goes for short haircuts..
Yes, he does, allowing him to show off a natural volume regardless of his short hairstyles.
More from Mike Medders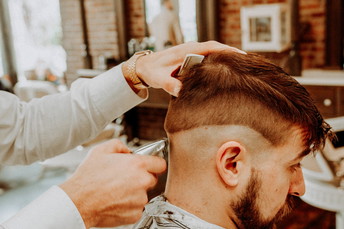 Trust me, I've been on both sides of the chair. I can't count the number of times a client has sat down and struggled…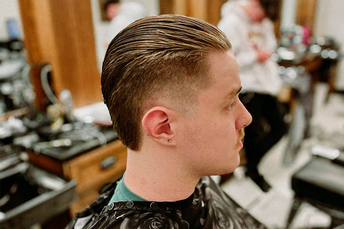 50 Different Ways to Rock the Slick Back Hairstyle for Men 1. Slick Back Fade @jules.thebarber Look: The slick-back…