Shopping For a Backpack? Here Are the Best Ones for Traveling Barbers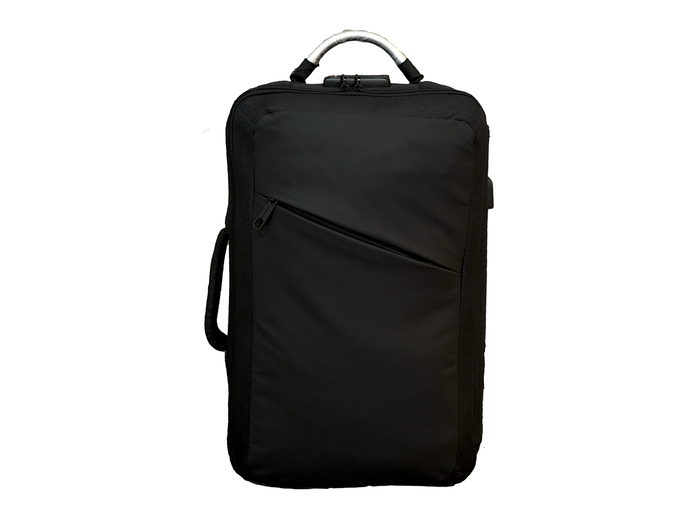 WiseBarber Top Pick
Master Barber Backpack
Let's face it:
Every barber needs a backpack. It doesn't matter whether you have a barbershop (permanent workstation) or you're an on-call barber.
Why?
Well, you need something to safely carry your tools around with. Right?
Unfortunately, moving your clippers and barbering tools increases the risk of them getting dropped, lost, or even damaged.
And, obviously, that's not something you want to happen; especially, if you have a premium collection of tools.
Hence, the need for a strong, safe, functional, and durable barber backpack. 
Now:
A backpack determines a lot of things; including…
The safety of your hair clipping essentials against theft, damage, and getting lost during transit
Your comfort when on the move
The number of tools you can bring per trip
Types of haircutting gear you can carry and so on
Anyway:
If you've been wondering where you can get a decent pack, you are in the right place.
This guide takes you through some of the best barber backpacks in 2023; i.e. bags and travel cases that will ensure your equipment stays safe and secure all the time.
Ready?
If so, let's get to it…
Rating Summary
| Rank order | Product name | Features & Functionality (max. 10) | Comfort & Durability (max. 10) | Value For Money (max. 10) | Overall Rating | |
| --- | --- | --- | --- | --- | --- | --- |
| 1. | Master Barber Backpack | 10 | 9.8 | 9.9 | 98.8 % | See details |
| 2. | DAMIFAN Barber Backpack | 9.8 | 9.8 | 9.9 | 98 % | See details |
| 3. | BaBylissPRO Barber Backpack | 9.8 | 9.3 | 9 | 93.3 % | See details |
| 4. | NADAENMF Barber Backpack | 9.8 | 9 | 9 | 92.5 % | See details |
| 5. | Vincent Hard Shell Backpack | 9.8 | 8.8 | 9 | 91.7 % | See details |
| 6. | Gentlemen Republic Barber Backpack | 9.3 | 9 | 9 | 90.8 % | See details |
| 7. | Vincent Master Barber Backpack | 9.3 | 8.8 | 9 | 90 % | See details |
Now:
With that in mind, here is a closer look at each item to see why it is on this list and whether or not it is worth your money.
2023's Best Barber Backpacks to Buy
Why is it my #1 pick? Well, the Master Barber Backpack features a semi-compact body, hand-crafted design, waterproof material, and superior stitching to make it one of the best barber backpacks in 2023.
Now:
There are so many awesome qualities that make the 'Master' Barber Backpack a worthy choice for both new and experienced professionals.
It's not only feature-packed but also made using the best materials.
For example:
This bag is spacious; measuring 20″ in width, 12″ in height, and 5.5″ in length. Enough to carry up to six full-size clippers along with all the accessories you need.
Moreover:
The 'Master' Barber Backpack comes with ten dedicated mesh pockets for your clipper guards. Hence, making it easier and faster for you to retrieve them when in need.
The bag also has seven slots for tools like shears, combs, brushes, and other compatible items
And:
Its front side has a large compartment for keeping your towels, cans, spray bottles, and more.
Simply put, this backpack offers you more than enough space; to hold all your haircutting tools and accessories safely, conveniently, and without any hassles.
What about the design?
Well:
The 'Master' comes in a premium matte finish.
It has a nice design profile that makes the backpack both easy to use and carry. That's all thanks to its top and side handles.
On the straps, you'll find custom compartments for small objects like wallets and cell phones.
If that's not good enough, you'll appreciate the fact that it's made of waterproof materials; that ensure your tools are fully protected from water damage and rain.
Impressive, right?
There's more…
Security and safety are two things you should never compromise on when shopping for a barber backpack.
So, is the 'Master' Barber Backpack safe and secure?
Yes!
It comes with tight and durable zippers with a TSA-approved custom combination security lock. Therefore, you can rest assured that your tools are sufficiently shielded from theft and loss.
The compartments have tight security belts to keep the clippers in place. And safety covers that ensure the clipper blades don't get damaged.
Not forgetting the fact that this backpack has double-stitched handles with metal reinforcements for improved durability
What's more?
It's quite fun and less tiring. One of the reasons is that it has a breathable and cushioned back panel and shoulder straps.
The list of perks goes on and on.
In short, this is one of a few backpacks that's designed to address all the needs and preferences of a Traveling barber.
Pros
Compact and slim design
Large capacity
Easy and comfortable to use
Premium matte finish
TSA-approved security lock
Versatile
Ample space
Exceptional finish and design
Final Verdict
The 'Master' Barber Backpack is my #1 choice for any hairdressing professional; regardless of experience, type or number of tools, or cost. It comes with impressive features and a very thoughtful design. Thus, I would recommend it any day. So, if you are looking for a robust, professional, and reliable barber backpack, this is it.
Premium quality is expensive, right? Well, that's exactly what you get when you buy the DAMIFAN Barber Clippers & Supplies Backpack. It offers all the features and conveniences for professional work.
Much like the 'Master' above, DAMIFAN Barber Clippers & Supplies Backpack is well worth its price tag.
I know! I know…!
It is not so pocket-friendly.
But, compared to the benefits, conveniences, and features this backpack gives, you'll get value for every penny spent.
What do I mean?
Well, for starters, this backpack is big; spacious enough to hold several essential hairdressing tools without issues.
Thanks to its strong, multiple handles, you can carry the pack on your back or hold it in your hands.
Quality-wise:
It's made using sturdy, durable, and waterproof materials with sufficient padding; to ensure your tools are safe from both rain and impact.
Anyway:
Aside from all these, you'll also appreciate its nice, smooth zippers and comfy straps. In simple terms, this backpack never disappoints.
Pros
Strong, comfortable, and quality straps
High-quality zipper
Ample storage space for all types of barber tools
Durable, sturdy, waterproof fabric
Functional design
Plenty of padding for improved safety and comfort
Multiple handles
Great value for your money
Final Verdict
Yes. The DAMIFAN Barber Clippers & Supplies Backpack is among the most expensive item on this list; but it's also every bit worth it. This bag has been designed to offer Traveling barbers the comfort, convenience, and security they need to move around. It has superior design features and usability perks.
BaBylissPRO Barber Backpack
If you are looking for the perfect bag to carry around your BaBylissPRO haircutting and grooming tools, this is it. The BaBylissPRO BaByliss4Barbers Grooming-to-Go Bag is spacious, well-designed, and comfy.
Get this:
Coming from a renowned brand, the BaBylissPRO BaByliss4Barbers Grooming-to-Go Bag is all about practicality, comfort, and value for money.
At first glance, you may label its design as typical. However, the fun starts when you unzip it.
Generally:
This backpack comes with numerous compartments for storing hair clippers, combs, shears, dryers, a laptop/tablet, shavers, and more.
It also features a detachable mirror and compartment tray for use outside the bag.
Is it comfortable?
Yes.
This Grooming-to-Go barber backpack is sufficiently padded to provide both comfort to the user and safety for the tools inside.
In terms of color options, you don't get anything out of the ordinary. Just black.
Overall:
The BaBylissPRO BaByliss4Barbers Grooming-to-Go Bag is a superior quality bag. Plus, it's designed to make it easier for barbers and hairdressers to carry their tools.
Pros
Customizable main compartment
Spacious
Multiple storage points
Premium quality
Detachable mirror feature
Comfy and durable
Final Verdict
Should you buy it? Well, the only reason not to buy the BaBylissPRO BaByliss4Barbers Grooming-to-Go Bag is its price. It's a bit steep. But given the bag's features, design, and size, I'd say it's worth every penny.
Buying the Portable Barber Bookbag Hairstylist Backpack comes with its fair share of pros and cons. On the plus side, you get a decent, affordable bag for tools. But, it's not the best in terms of quality.
Next:
The Portable Barber Bookbag Hairstylist Backpack.
Why is it worth buying?
Well, for starters, it is a multifunctional, spacious, well-designed backpack. This pack looks decent and is cool and comfy when in use.
In addition:
It is lightweight. Thus, can be handled for long periods and allows you to transport more weight in the form of tools and essentials.
Also:
This travel bag features several quality components that help to boost its reliability and durability. But there are a few exceptions e.g. low-quality zippers.
Anyway:
Despite being made of Oxford Fabric (high-quality polyester), there are a few missed points (cons) when it comes to interior stitching too.
Pros
Ample storage space
Proper padding for added safety
Easy and comfortable to carry
Stylish design and finish
Features compartments
Affordable
Cons
Poor quality zipper
Quality may not be as advertised
Final Verdict
Aside from the zipper, there isn't much to hate about the Portable Barber Bookbag Hairstylist Backpack. The bag's low price tag and features make it ideal for beginner barbers. However, you should note that this item may not be the best for everyday use.
Vincent Hard Shell Backpack
The Vincent Hard Shell Backpack HSBP (Black Metal) is the ultimate choice for barbers who carry a lot of tools. Aside from being very spacious, it features a hard outer shell for added protection and safety.
Evidently:
The Vincent Hard Shell Backpack HSBP (Black Metal) is designed to meet the needs of a mobile/on-call barber.
Why?
Well, without a permanent workstation, barbers need a big, portable, and strong storage container to carry all their equipment.
And that's exactly what this backpack is.
The Vincent Hard Shell Backpack HSBP (Black Metal) offers a lot of room and storage compartments. Thus, allowing barbers to carry everything they need with ease.
It is well-padded. Meaning it's both comfy and equipped to keep your tools safe from impact.
More so:
The specialized compartments and straps inside it ensure that everything is held in place when you're on the move.
Awesome, right?
And…
For added convenience, this backpack comes with a removable storage tray with enough space to hold four full-size clippers.
Anyway:
Design-wise, this bag may seem plain and uncomfortable. But that's not the case.
It features extra padding which, according to the manufacturer, improves airflow and allows for cooling. Therefore, you won't have to worry about having a sweaty back as you move around.
And:
If black isn't your favorite shade, this bag offers five more color options and designs.
Pros
Very spacious
Thoughtful design
Very comfortable
Comes with multiple compartments
Features a removable tray
High-quality straps and finish
Ideal for mobile barbers
Final Verdict
The Vincent Hard Shell Backpack HSBP (Black Metal) is an obvious pick for barbers who move around a lot. It is not only impressively spacious but also safer than most bags due to its hard shell. And, surprisingly, this bag is also quite comfortable to carry around.
Gentlemen Republic Barber Backpack
Simple, functional, affordable, and comfortable. That's the best way to describe the Gentlemen Republic Barber/Stylist Backpack. This bag might be basic and dowdy, but it does offer good value for money.
Question:
Ever heard of or seen the Gentlemen Republic Barber/Stylist Backpack?
Well:
I'm sure most answers will be, No. Seeing as it's not as popular as most of the items on this list. But this bag is still worth mentioning.
Why?
It is lightweight. About 1lb; which is great because the lighter the backpack, the lesser the weight to worry about.
Right?
Like all the items on this list, this bag also features compartments that are specially designed to fit different tools.
Therefore, you will have an easy time traveling and tending to house calls; or when in transit with a complete tool-set.
But:
Be a bit wary about its quality. Because a lot of users have posted contradicting experiences in this regard. I mean, it might be overhyped.
Pros
Decent quality
High capacity
Compartments and pockets for specific barber tools
Affordable
Ample padding for added protection
Lightweight, hence, easy to carry
Cons
Poor quality stitching on the inside
Not ideal for daily use or heavy-duty activities
Final Verdict
Now, the Gentlemen Republic Barber/Stylist Backpack is ideal for anyone looking for something simple, yet functional. The pack is great for traveling; provided it's not used on a daily basis. Plus, the fact that this bag is lightweight means that it can hold more tools without feeling too overburdening.
Vincent Master Barber Backpack
Looking for something different and funky? Then, the Vincent Master Backpack Travel Stylist Barber Bag might just be it. It's awesome and comes with features and functions that most barbers will appreciate.
Lastly:
You can step out of the norm by getting a Vincent Master Backpack Travel Stylist Barber Bag.
What's so special about it?
Well, this backpack is famous for its colors, art, and vibrancy. It's ideal for anyone looking for something fun and exciting. Instead of the common, boring, single-color, black options available.
Now:
With the Vincent Master, it's not just about good looks and a unique design. This backpack is also multifunctional and very convenient for barbers.
It's quite comfy. And comes fitted with all the necessary compartments for various barber tools.
The best part is that this bag has a special pocket for laptops and tablets.
Cool, right?
Don't worry about safety; that's thanks to its extra padding and cushioning in high-risk zones.
But:
It's not all bliss and roses with this backpack.
One major downside to note is the poor-quality stitching. Most of these bags tend to unravel along the seams when overused.
Therefore, I'd only recommend it to those who want a once-in-a-while travel bag (not for everyday use).
Pros
Funky, good-looking design
Very spacious
Features compartments
Multiple color options
Ample padding for impact protection
Cons
Poor-quality stitching
Delicate straps
Final Verdict
Without a doubt, the Vincent Master Backpack Travel Stylist Barber Bag is fun to carry and use. It looks great and is a welcomed change from common, single-color bags. However, you should remember that this backpack's quality and poor stitching may not be ideal for everyday use.
Now:
Did you find what you are looking for?
If not, don't fret. I got you. Below are a few important tips and tricks to use to find the best barber backpack.
5 Important Things to Consider When Shopping for the Best Barber Backpacks In 2023
Here's the thing:
Choosing a backpack from the seemingly infinite number of options available can be overwhelming.
And:
Even with the list above, making a decision can be hard.
Why?
Everybody wants the best, but they don't know what that entails - most of the time. So, to help with that, here are some vital factors to consider while shopping for a professional backpack.
1. Carrying Capacity
Get this:
Capacity refers to the number of equipment that the backpack can comfortably accommodate.
This often translates to the number of compartments available in the backpack. In fact, capacity might be the most important factor to consider.
Why?
Because almost every barber bag features secure storage compartments for clippers, scissors, and other accessories.
Thus, you can use these compartments to determine the maximum capacity of the backpack.
For instance:
A high-capacity backpack may feature up to ten clipper compartments, while a low-capacity pack may have around three.
Note:
Some packs also come with laptop or tablet compartments.
Generally, to store a lot of equipment and accessories - a durable, high-capacity bag is what you're looking for.
Side Note:
When choosing a backpack based on carrying capacity, always choose one that offers slightly more room than you actually need. In essence, if you have three hair clippers, go for a bag that carries four.
Get it?
Doing so ensures that you have extra space in your bag; in case the need arises.
2. Compartment Design and Reliability
Note:
Knowing the number of compartments a bag has isn't enough.
You also have to determine whether the design and security features on these partitions are ideal for your tools.
What do I mean?
For example, are there any safety straps? Or is the partition big enough to hold tools in place? Also, how are they organized?
Bear in mind that:
Poor organization can also lead to damages and loss of tools during transit.
And:
The last thing you want is to scratch your new, spotless hair clipper just because its compartment is situated next to where sharp tools are meant to be kept.
Simply put:
Consider the size, organization, and safety features of each compartment before buying the bag. I'd recommend going for a backpack that keeps all your tools snug and in one place.
Generally:
The less the movement inside the bag, the less the chances your tools of damaging each other.
3. Material and Exterior Design
Now:
Different bags are built using different materials; some of which offer unique advantages to users.
For example:
Some backpacks feature a nylon polymer as their primary material, hence, making them waterproof. Others are made using canvas or solid plastic to ensure durability and sturdiness.
Therefore, check the quality of the material to ensure you get exactly what you're paying for.
Also, bear in mind:
Poorly designed backpacks can cause arm discomfort and back pain.
To avoid these inconveniences, consider the backpack's design. Make sure it is well-padded, easy to use, and comfortable.
4. Safety Features
It goes without saying that…
Safety and security are paramount.
Therefore:
The backpack you choose must-have features that reaffirm its ability to keep tools secure and safe from damage.
This means finding a bag that's got a strong zipper, quality stitching, and probably some safety straps to hold the tools.
And:
Don't forget about accidental drops. If your backpack or storage case doesn't have sufficient padding, you risk damaging your tools in case the bag falls.
So, it's important to ensure that your tools are also protected from accidental impact.
Pro Tip:
Backpacks or cases with an inbuilt locking mechanism always offer an added security advantage.
5. Read the Reviews
Lastly:
Read through reviews.
It may seem unnecessary sometimes, but it's worth it. Basically, reviews help to paint a better picture of what to expect.
By reading through them, you'll know if the product is durable, reliable, and adaptable to your specific needs.
What's more?
You can understand how the product performs over time and be ready for any complications that may arise in the future.
Right?
To Sum This Up…
There you have it!
I've covered everything there is to know about the best barber backpacks in 2023. Plus, a few useful shopping tips – just in case you haven't found what you're looking for.
Remember:
You should avoid putting your expensive and beloved hairstyling equipment at unnecessary risks.
How?
By picking a backpack that will help to safely and securely transport your tools.
Anyway:
If you have any thoughts, questions, or concerns, please let me know in the comments below. I'd love to hear from you.
Happy shopping & #StaySafe
Frequently Asked Questions
In terms of overall quality, the 'Master' Barber Backpack scores highly. However, if you are a mobile barber looking for something with more space and security, I'd recommend the Vincent Hard Shell Backpack HSBP (Black Metal). Lastly, the CASEMARIX Hair Styling Barber Case is a great option for stylists who pack light.
Quality matters a lot because it tells you whether you're getting your money's worth or not. So, when inspecting a backpack for quality, you have to consider things like strap strength, stitching, materials used, overall design, waterproofing, padding, zipper type, accessories, and much more.
Well, carrying capacity depends on the type of bag you buy. But a typical back should have compartments for your hair clippers, trimmers, shears, combs, shavers, razors, dryers, sprays, styling products, towels, and a portable mirror. Sometimes space for things like laptops and tablets to keep you entertained in transit is critical.
More from Mike Medders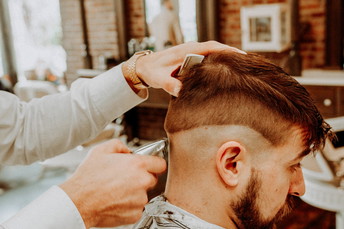 Trust me, I've been on both sides of the chair. I can't count the number of times a client has sat down and struggled…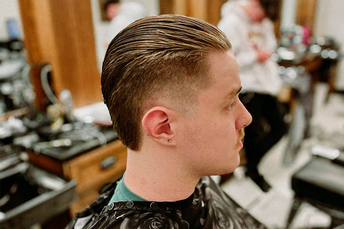 50 Different Ways to Rock the Slick Back Hairstyle for Men 1. Slick Back Fade @jules.thebarber Look: The slick-back…
Newest articles
Trust me, I've been on both sides of the chair. I can't count the number of times a client has sat down and struggled…
50 Different Ways to Rock the Slick Back Hairstyle for Men 1. Slick Back Fade @jules.thebarber Look: The slick-back…
Here is the thing: Manscaped's Peak Hygiene Plan subscription might be one of its sneakiest marketing tactics. Thanks…