WiseBarber's Top 10 Stylish Hairstyles for Oval Faces Men in 2023
Did you know that:
The shape of your face or head greatly determines which haircuts look best on you?
Well, I'm guessing you do.
That's because we all tend to maintain specific hairstyles that look good on us.
Right?
Oval faces are quite popular and that's why over time people have come up with tons of creative haircuts for them.
Obviously, not all of the hairstyle ideas were a hit, but some did manage to stick around.
And that's the main purpose of this post.
To answer the question:
Which are the best haircuts for oval faces men?
So, let's dive in…
The 10 Best Hairstyles for Oval Faces Men
Now:
As a man, having an oval face is always awesome because you get to choose from quite an array of hairstyles.
And the best part is that you can combine a few of the common haircuts to come up with a unique hairstyle for yourself. Here are a few awesome oval face haircuts male:
1) Buzz Cut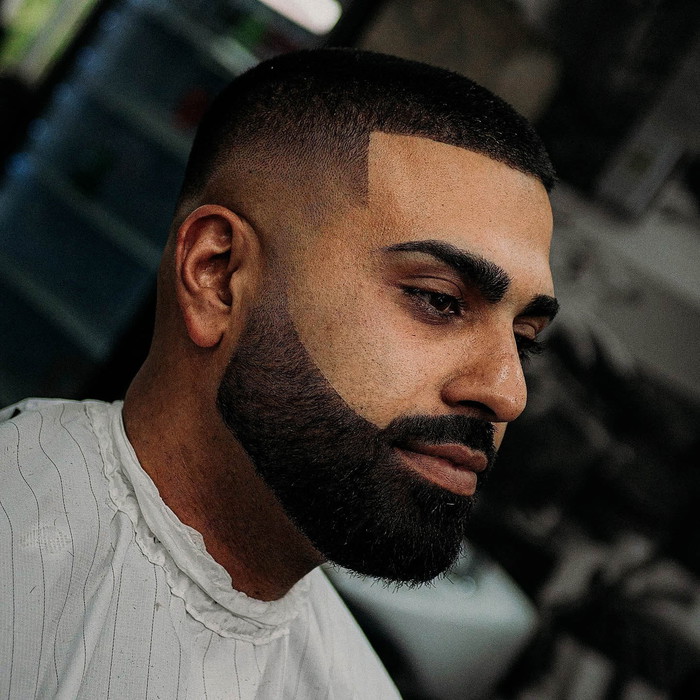 The Buzz Cut is probably the easiest and simplest oval hairstyles male.
It features very short and evenly-sized hair all around your head.
Aside from being a short hairstyle for oval face man, the buzzcut is also very applicable and can be ideal for both formal and informal occasions.
2) Quiff Haircut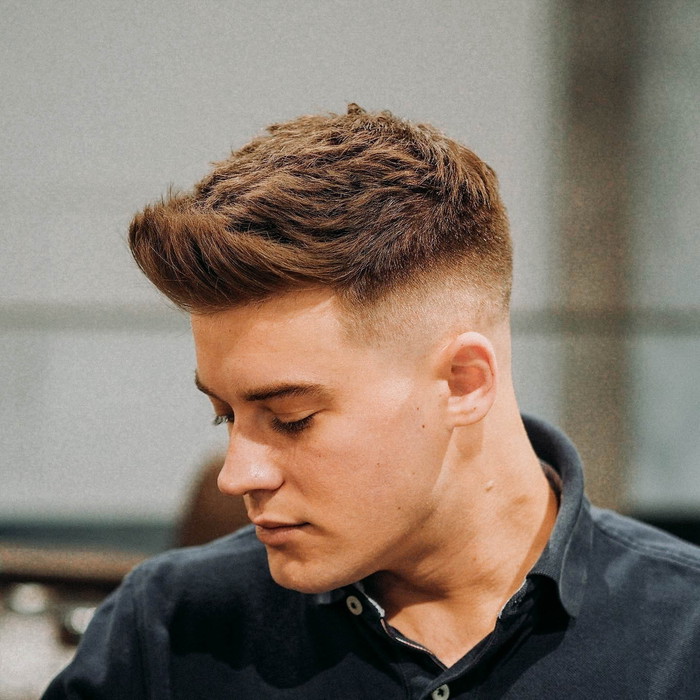 A Quiff Haircut is often an ideal hairstyle for men with thick hair and an oval face.
It is very stylish, easy to achieve, and give you a classic yet corporate look.
3) Crew Cut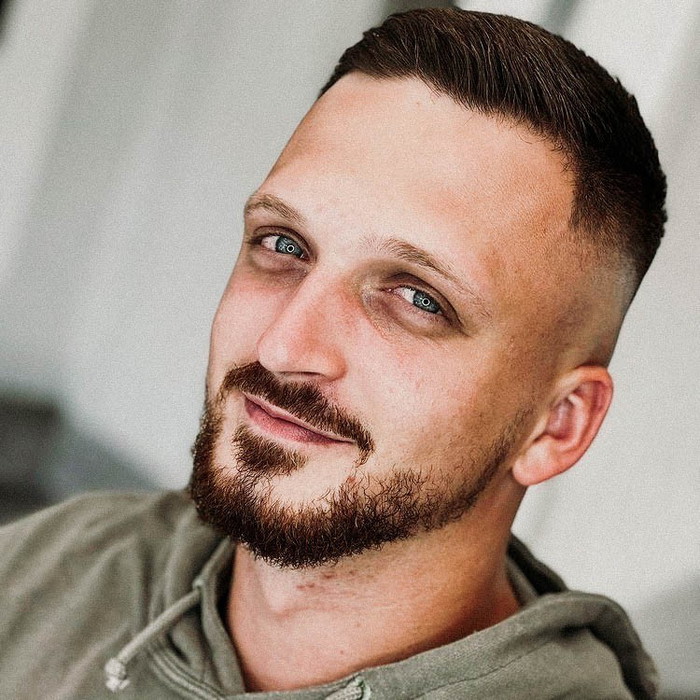 Much like the buzzcut above, crew cuts are well known for being short and simple.
Plus:
Crew Cuts can look good on just about any face shape.
Its long top hair and seemingly fading sides can help to spruce up your look in an awesome way.
4) Side Part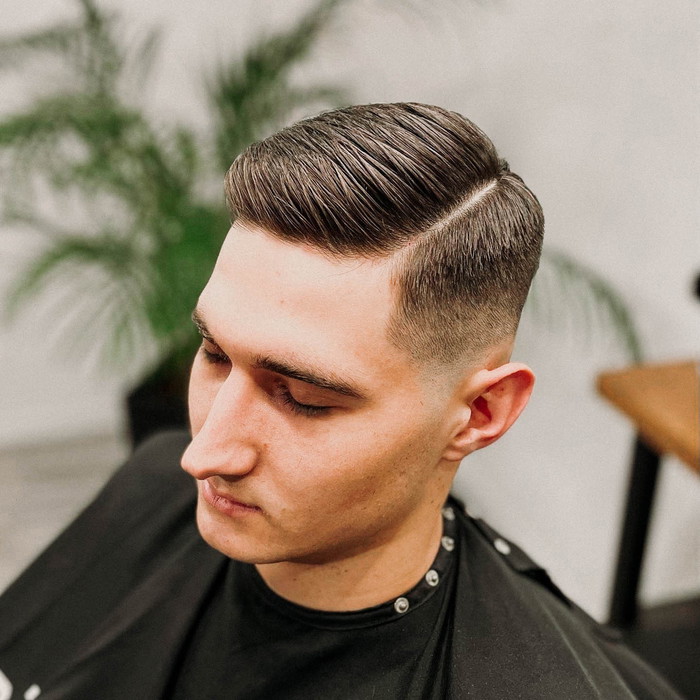 The Side Part is yet another popular and trendy hairstyle for men with an oval face.
It's quite easy to achieve since all you need to do is to divide your hair into two parts on a 2:1 ratio (i.e. one part should be bigger than the other).
Side Parts can be done in a matter of minutes, hence making them some for the best haircuts for oval faces men.
5) Mohawk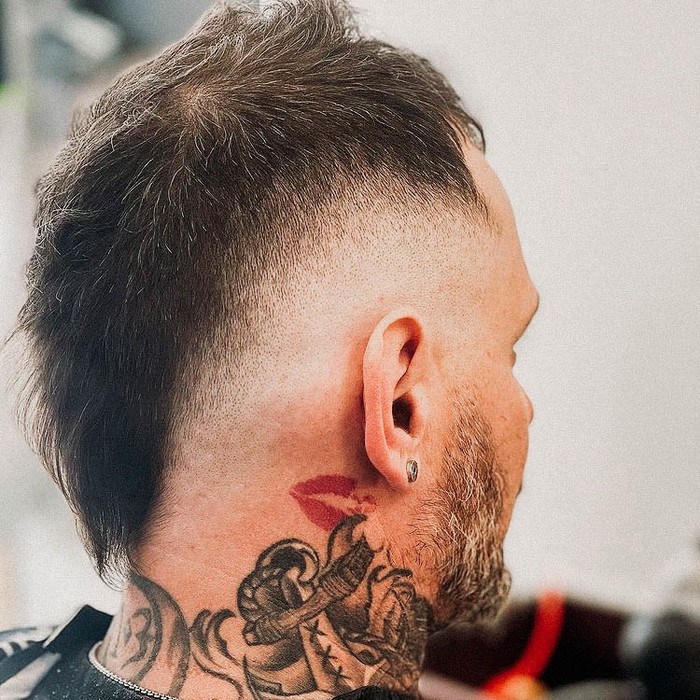 If you are more interested in male oval face hairstyles that never seem to go out of fashion, the mohawk should be at the top of your list.
It's always trendy and, if done right, can give you a very unique look that sets you apart from the rest.
6) Slick Back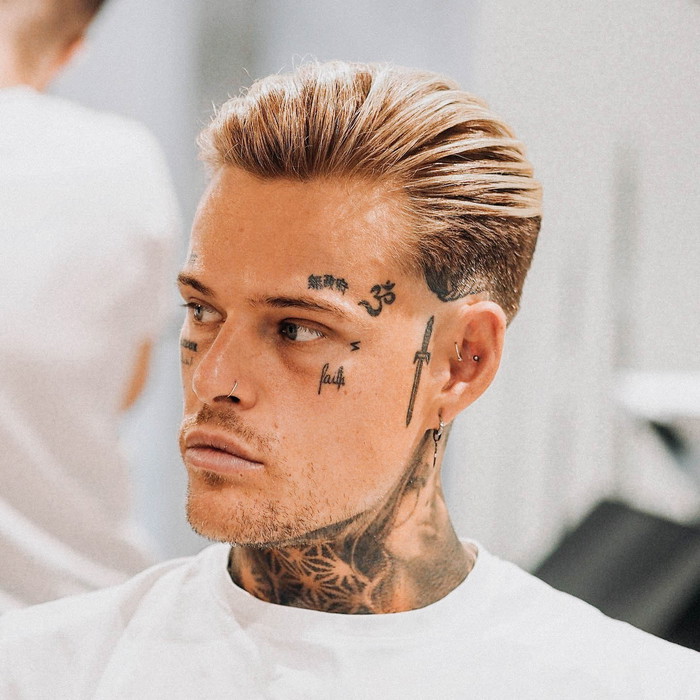 Fans of famous musicians like G-Eazy can unanimously agree with me that his slick backs are always the best.
This hairstyle is simple, easy to do, and saves you a lot of time than most hairstyles.
Hence, making it one of the best hairstyles for men with oval faces today.
7) Man Bun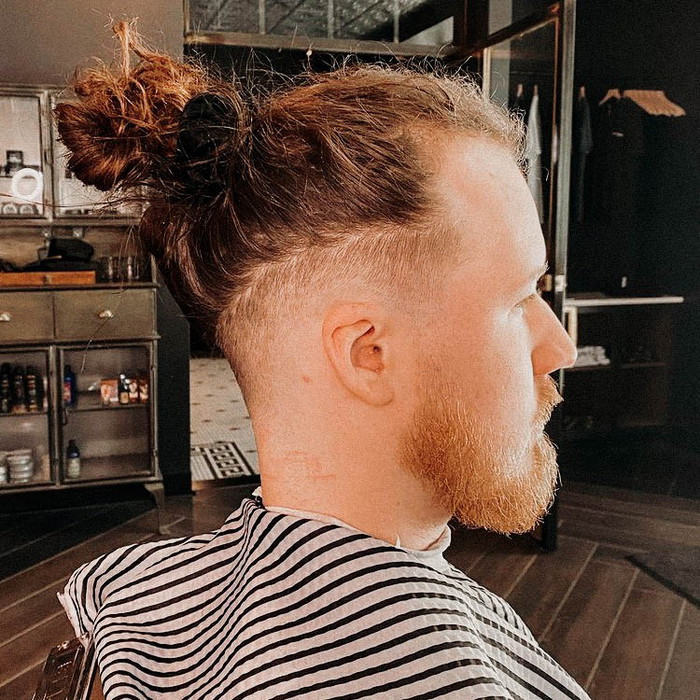 This is also an easy men's haircut for oval face.
It doesn't require a lot to come up with a man bun – you can do it from anywhere without any hassles, but the results are always impressive.
Plus, it is ideal for people who don't want to cut their long hair just to get cool hairstyles for oval faces male.
8) Faux Hawk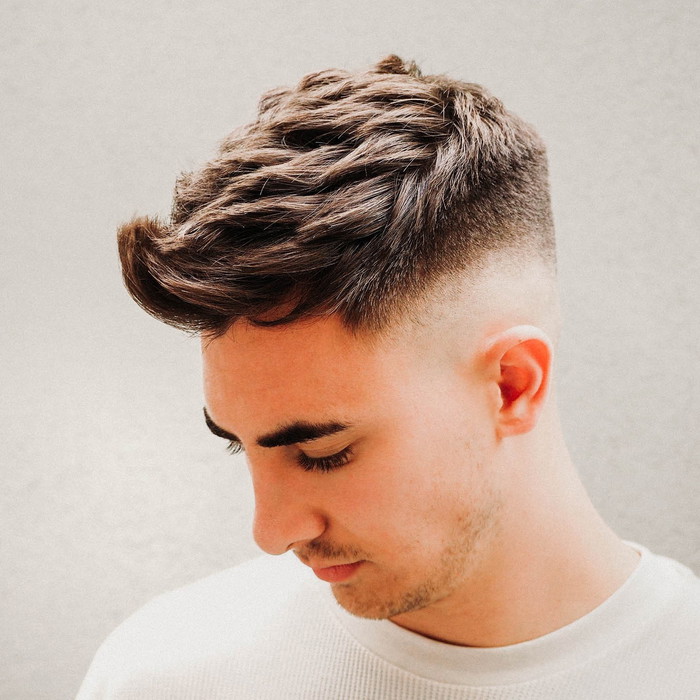 If you are a die-hard football fan, then you've probably seen Cristiano Ronaldo rocking this hairstyle on numerous matches and occasions.
Why?
Faux Hawks are oval haircuts men that are funky, chic, and very easy to achieve and maintain.
9) Undercut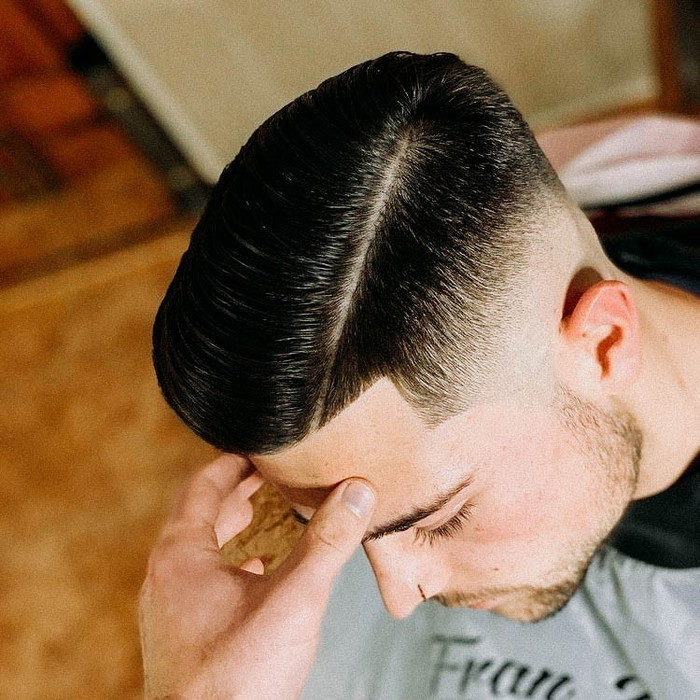 Elegant, Trendy, and Sharp; that's the look men get when undercuts are used to style hair for oval faces male.
And the best part is that this hairstyle can be combined with so many other hairstyles to come up with the ultimate look.
10) Fade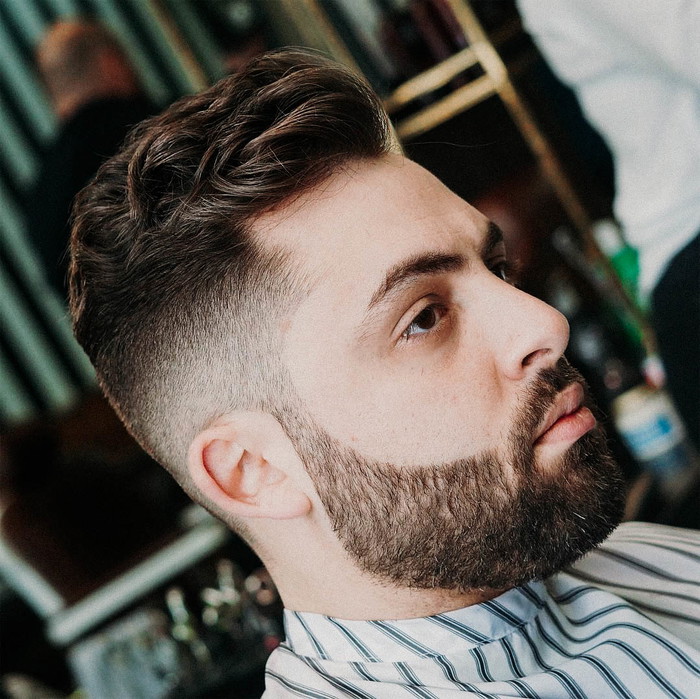 Whether it's a taper fade, low fade, high fade, or a combination of any hairstyle with a fade, you can never go wrong with a fade haircut.
Arguably, fades form some of the best haircuts for oval faces men in this century and that's probably why they are so popular.
That said, it's quite clear that there are a lot of men's hairstyles based on face shape.
And if you happen to have an oval-shaped face, the 10 hairstyles above are definitely going to look great on you.
I hope this post was useful…
Did I miss something? Or is there something you'd like to add?
Don't hesitate to share it in the comments below.
More from Mike Medders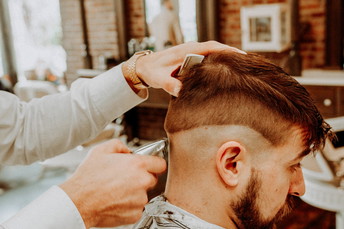 Trust me, I've been on both sides of the chair. I can't count the number of times a client has sat down and struggled…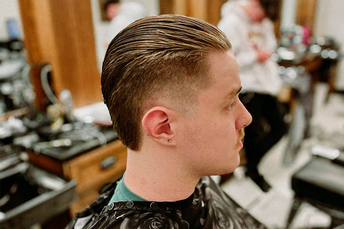 50 Different Ways to Rock the Slick Back Hairstyle for Men 1. Slick Back Fade @jules.thebarber Look: The slick-back…