Combing Through 7 of the Best Limited-edition Clippers in 2023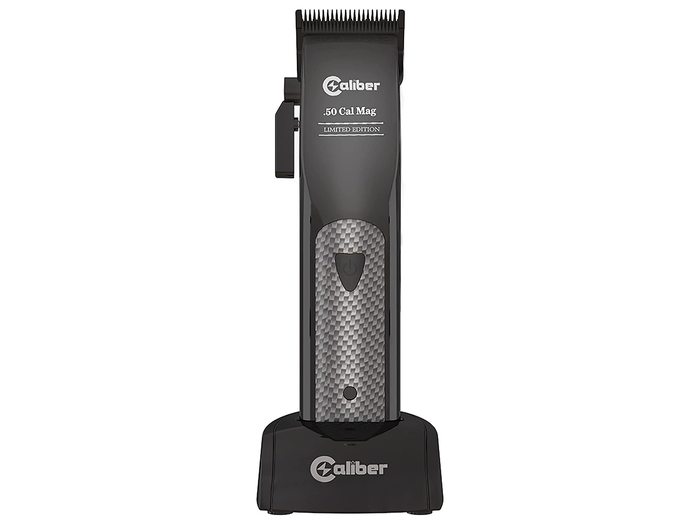 WiseBarber Top Pick
Caliber .50 Cal Limited Edition
Let's face it:
Both professional barbers and DIY haircut aficionados love a nice and high-performance hair clipper. But, exclusivity is what most would call the "icing on the cake."
Trust me – that's not an overstatement.
Agree?
Sometimes, good performance won't cut it.
I know this because every time I buy a new hair clipper, I always find myself noting where it needs improvement.
In fact:
Just like me, other barbers often tweak and redesign their hair clippers; so that they not only perform better but also look fabulous and unique.
Anyway:
Hair clipper manufacturers haven't been left behind. Many took up this trend by coming up with special, limited-edition clippers for some of their most popular cutters.
And that's exactly why you are here.
Ready?
Let's get down to business…
Rating Summary
| Rank order | Product name | Features & Functionality (max. 10) | Usability & Handling (max. 10) | Accessories (max. 10) | Overall Rating | |
| --- | --- | --- | --- | --- | --- | --- |
| 1. | Caliber .50 Cal Limited Edition | 9.8 | 9.5 | 9 | 95.3 % | See details |
| 2. | BaBylissPRO WhiteFX | 9.8 | 9.5 | 9 | 95.2 % | See details |
| 3. | Wahl Magic Clip Cordless Gold | 9.3 | 9.7 | 9.3 | 93.9 % | See details |
| 4. | Andis Master Cordless Gold | 9.8 | 9 | 9 | 93.8 % | See details |
| 5. | Wahl Cordless Senior Metal Edition | 9.3 | 9.2 | 9 | 91.8 % | See details |
| 6. | Oster Classic 76 | 9.5 | 9.3 | 8 | 91.5 % | See details |
| 7. | Andis 90th Anniversary | 9.5 | 8.8 | 8 | 90 % | See details |
So, enough with the summaries. Let's get to the juicy bits…
WiseBarber's List of Today's 7 Best Limited-edition Hair Clippers
Caliber .50 Cal Limited Edition
If you are looking for an all-round hair clipper that also happens to be exclusive, go for the Caliber .50 Cal Limited Edition Clipper (Gold or Black). Aside from being stylish, this cutter comes with many cool features.
Get this:
With the Caliber .50 Cal Limited Edition Clipper (Gold or Black), you don't just get a unique cutter but also one that performs better.
This clipper is based on Caliber's best-selling professional hair clipper – the .50 Cal.
However:
One major difference between these two clippers is that the limited edition comes with an 8-hour runtime.
Yeah, you read that right…
That means that you get twice the runtime offered by a standard .50 Cal (4 hours).
And, more impressively, the Limited Edition .50 Cal's runtime is one of the longest you'll find on most professional cordless clippers.
So, yes, this clipper qualifies to be dubbed "a unicorn" in the hair clipping world.
Anyway:
Runtime aside, the Caliber .50 Cal Limited Edition Clipper is available in two colors - Gold or Black.
Moreover, it comes with impressive DLC blades, a strong 10,000 SPM motor, an ergonomic design, and is very lightweight.
Pros
Strong motor (10,000 SPM)
Sharp, impressive blades
eErgonimic design
Lightweight and easy to use
Low battery warning light
Little noise pollution
Cord/cordless convenience
Cons
Taper lever tends to come loose
Final Verdict
It's a strong buy for me. The Caliber .50 Cal Limited Edition Clipper (Gold or Black) is not only functional and impressive but also very stylish. It is the best choice for anyone shopping for a limited edition cordless hair clipper.
Honestly, these are some of rarest limited-editions hair clippers today. The Limited-Edition BaBylissPRO FX Series Cordless Clippers aren't easy to find. So, if you get one of these, consider yourself very lucky.
Anyone who's used the GoldFX knows this…
BaBylissPRO is a brand that has earned its seat at the table of men thanks to its MetalFX Series.
Right?
Anyway:
A while back, they launched three limited-edition MetalFX clippers inspired by three of their best and most popular influencers namely:
Rob the Original (the WhiteFX).
Sofie Gold (the BlackFX).
And Hawk the Barber (the RedFX).
What's so special about them?
Well:
For one, they are very stylish, elegant, and teamed with gold-plated parts; which are most of the things you'd expect from a lavish limited-edition hair clipper.
In terms of usability and performance, everything is just the same as this GoldFX clipper.
Trust me; it's impressive.
Pros
No heating issues
Very stylish and premium
Great performer
Quality motor and blades
Dented taper lever for better control
Flexible and easy to use
Better design than the GoldFX
Cons
Very, very hard to find
Can be noisy
Final Verdict
Getting one of these clippers won't be easy (I'm feeling a bit tempted to say, "You need friends in high places for this…"). All I know is that you won't regret buying a BaBylissPRO Limited-Edition WhiteFX/RedFX/BlackFX Cordless Clipper; if you do get one.
Wahl Magic Clip Cordless Gold
I always say this, the Wahl Magic Clip is truly magical. And the Black and Gold Limited-edition Cordless clipper takes things to the next level with added elegance and style. Here's why you should buy it.
It's no surprise:
The Wahl 5-Star Cordless Magic Clip always seems to land at the top of many lists; mainly because it's a great clipper, with tons of impressive features and perks.
Now:
A lot can be said about the 5-Star Magic Clip, but let's not get into that.
The main thing here is finding out:
What makes the Black & Gold Cordless Magic Clip special?
Well:
Like most Limited-editions, the changes are mostly in the design.
For instance:
A standard Magic Clip comes in Red and Silver colors. However, this version comes in Black and Gold colors; giving it a more elegant and tasteful finish.
Moreover, the Black & Gold is much lighter than the standard Red version; making it very easy to handle and use.
Anyway:
Aside from these two, everything else is the same as the standard Magic Clip – the same number of accessories, rotary motor, stagger-tooth blades, taper lever, and more.
Pros
Very ergonomic design
Easy to hold and use
Impressively efficient blades
Decently powerful motor
Elegant look and feel
Sufficient accessories
Cons
The housing quality and build is inferior
Final Verdict
I'd highly recommend the Wahl Professional 5-Star Limited-edition Black & Gold Cordless Magic Clip any day. It's one of a kind, impressive, reliable, very stylish, and great for both professional and home use. Plus, the Magic Clip is one of the best clippers for fades.
Andis Master Cordless Gold
If you are a die-hard fan of the Andis brand, you can opt for the Gold Cordless Master. It's an awesome fading tool with so much to offer. Plus, this one comes with accessories, unlike the normal Andis Master.
Without a doubt:
When it comes to fading hairstyles, the Andis Master is an avid performer. And if you ask me, this iconic clipper has easily carved out its name on the Hair Clippers Hall of Fame.
Now, why do people love it?
Well, for starters, its cordless version features a strong 7,200 SPM motor.
And comes with impressive and sharp Carbon-Steel blades; that make easy work on any hair type and cut.
What's more?
Since it's cordless, users tend to enjoy a lot of flexibility and freedom. Plus, it features all-metal housing; thus, offering guarantees of sturdiness and durability.
With this clipper, a single charge gets you up to 90 minutes of runtime. And, in case you run out of juice mid-haircut, you can plug it in and continue trimming while it recharges.
Convenient, right?
Anyway:
Unlike the standard cordless Andis Master, the limited edition has a more lavish look and feel (thanks to its gold color finish).  
And, even better, it comes with attachment combs.
Pros
Strong motor
Sharp, precise blades
Lavish look
Offers freedom and flexibility
Durable, sturdy housing
Cord/Cordless convenience
Comes with accessories
Final Verdict
Two things set apart the Andis Master Cordless Limited Edition Gold from its standard version. One, it looks more lavish and classy. Two, it comes with guide combs. And that's why this clipper made this list.
Wahl Cordless Senior Metal Edition
If you love the Wahl 5-Star Senior as much as I do, you'll appreciate its cordless Limited Metal Edition. It's, basically, everything you love about the original Senior - with a few cool and stylish tweaks.
Speaking of iconic fading clippers…
The Wahl Professional Cordless Senior Metal Edition is based on one – the famous Wahl Senior. Ask any professional barber about this clipper and you're likely to get a positive review.
Anyway:
The Metal Edition is a high-precision fading clipper with a ton of features to offer.
For example:
It's fitted with a strong motor that offers enough power to cut through all kinds of hair.
This feature, coupled with sharp high-carbon blades, makes the clipper a fast and efficient haircutting tool.
With the Five-Star Senior Metal Edition, you get 80 minutes of runtime, a solid/impact-proof housing, as well as blades that can be zero-gapped easily.
Now:
Despite this tool losing points on weight (because of the all-metal housing), it still looks great, stylish, and feels awesome in hand.
Pros
Sturdy, all-metal housing
Ideal for heavy-duty trimming/fading
Impressive blades
Ergonomic design
Very easy to use
Cord/cordless convenience
Comes with accessories
Cons
Weightier than the standard Five-Star Senior
Final Verdict
Is the Wahl Professional Cordless Senior Metal Edition worth buying? Yes. Aside from being based on a legendary hair clipper (the Wahl Senior), this clipper comes with features that not only make it unique but also worth it.
We all know the Classic 76 as a heavy-duty hair clipper. However, the Limited-Edition Gold adds a little bit of style, taste, and aesthetic appeal to its reputation. Here are a few things you should note.
Now:
I won't dwell much on the performance and usability of the Classic 76 standard version mainly because I've already done an in-depth review of it.
However:
The Gold limited edition comes with the same heavy-duty motor, grooved housing design, impressive detachable blades, plus, a few added perks.
So, what are the changes to expect from the limited-edition clipper?
Well:
For starters, more flexibility owing to the fact that you get a 12ft-long power cord with the Gold Lim-Ed as compared to the standard 9ft.
Another awesome perk about this Limited-edition version is that it comes with a two-speed motor that allows you to switch between high and low speeds for an optimal cutting experience.
What's more?
The most obvious improvement is in the clipper's exterior.
Yes, with the Limited-edition, you get a Gold-plated exterior for better aesthetics as well as gold-plated blades to complement the look.
Impressive, right?
Pros
It's a heavy-duty clipper
Features a longer power cord
It looks great
Detachable blades
Easy to use
Exceptionally durable
Final Verdict
For a corded clipper, the Classic 76 does know how to leave a lasting impression in terms of performance. And its limited edition makes things even better by sprucing up this clipper's appearance. All in all, it's a clipper I'd recommend to anyone, any day.
The Andis 90th Anniversary Special AGC2 Clipper is not just your ordinary haircutter. It's arguably the most expensive clipper on the market today. Thus, very few barbers have it. But, is it worth it?
Lastly:
We have the Andis 90th Anniversary Special AGC2 Clipper.
It's an impressive cordless hair clipper that offers great performance and an impressive haircutting and fading experience.
Moreover, it looks awesome with Candy Red and Green color options available.
Note:
This clipper is very pricey and exclusive, therefore, owning one of these bad boys will give you uncontested bragging rights.
And much like the Andis Master, the 90th Anniversary AGC2 clipper is ideal for fades and blends. Unlike the Master, this clipper adds a little color and style to the boring chrome finish.
Pros
Impressive blades
Decently powerful motor
Very ergonomic
Dented taper lever for improved control
Final Verdict
If you are shopping for exclusivity and bragging rights, the Andis 90th Anniversary Special AGC2 Clipper Kit is a great choice. Getting one of these will make you part of a very short list of proud Andis 90th Anniversary Clipper owners. However, it will cost you a pretty penny.  
5 Things to Look Out For When Shopping For Limited-edition Hair Clippers
Now:
Before you go out to buy a Limited-Edition hair clipper, there are a few considerations you have to make. For example…
1. Quality
If you ask me to list the traits of a quality limited-edition clipper, I'll say:
It's well-designed
It's lightweight and has a comfy grip
It yields a decent amount of motor power and speed
Has a durable housing (preferably impact-resistant)
It's flexible enough – either cordless or has a long cord (+8ft long)
Offers cord/cordless convenience
·Has a Longer battery runtime and shorter recharge time for cordless clippers
Is easy to maintain
Has blades that cut all kinds of hair and require just a few passes to achieve the required cut
And, most importantly, it should be unique and exclusive.
Trust me:
If you can find a clipper that offers all the above, it is worth buying.
2. Performance
Looks and design alone won't cut it!
Performance is still a critical factor to consider when shopping for limited-edition clippers.
Basically:
Finding a clipper that looks amazing and performs impeccably should be your main goal.
This means finding a cutter that has a strong motor, efficient blades, is easy to use and is ergonomic.
To me:
That's the ultimate find.
3. Comfortability
Allow me to say this:
A clipper is not worth buying if it doesn't offer you comfort and usability; unless you are buying it for display - like a painting on the wall.
So, always check to see whether the clipper you want to buy is user-friendly and easy to handle.
4. Durability
Looking for more value for your buck? Find a clipper that's durable and sturdy.
How?
Well, durability is often determined by the materials used to make the clipper.
For instance:
An all-metal-housing clipper has a higher chance of surviving a fall than one made of plastic. However, this does not imply that all plastic housing clippers are weak.
Some are designed to offer the same amount of sturdiness you get from an all-metal one.
You get the point, right?
5. Availability of Spare Parts
Lastly;
You have to consider that, at some point in time, your limited-edition haircutter will get damaged (either through normal wear and tear or by accident).
But, don't fret!
Most hair clipper damages are often fixable; provided you have access to the right spare parts. 
Therefore, before buying an exclusive haircutter, ensure that (in the event of damage) you'll have an easy time getting spares to fix it.
If not, it's best to avoid making the purchase or you'll end up buying a very expensive paper-weight.
Get it?
Anyway:
I think you are ready to go limited-edition clipper shopping now…
In Conclusion…
It's a wrap…
That's just about everything you need to know about the best and most reliable limited-edition hair clippers on the market today.
I know you might be asking:
"Why is the Caliber .50 Cal Limited Edition Clipper my top pick?"
Well:
It's a premium clipper, for one.
Also, aside from being an impressive performer, it comes with a very lavish, elegant, and exquisite design – something only a few clippers can offer.
I hope you find this post useful.
As always, don't hesitate to post any questions or contributions to this topic in the comments below.
I'd love to hear your thoughts.
Until next time… #StaySafe
Frequently Asked Questions
Well, in most cases, the manufacturers will specify where people can buy these clippers from - both on their website and social media. However, you can also do a deep search online, on popular eCommerce or barber supply websites.
Check the quality. Limited-edition clippers are made with a lot of attention to detail in order to make them unique and worth spending extra on. That's also why these clippers tend to be pricey.
If you're going for the most expensive, buy the Andis 90th Anniversary Special AGC2 Clipper Kit. However, for anyone shopping on a budget, the Wahl Professional 5-Star Limited-edition Black & Gold Cordless Magic Clip will do.
More from Mike Medders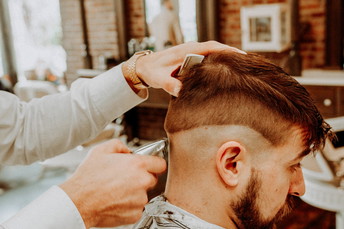 Trust me, I've been on both sides of the chair. I can't count the number of times a client has sat down and struggled…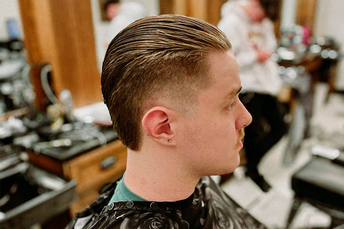 50 Different Ways to Rock the Slick Back Hairstyle for Men 1. Slick Back Fade @jules.thebarber Look: The slick-back…
Newest articles
Trust me, I've been on both sides of the chair. I can't count the number of times a client has sat down and struggled…
50 Different Ways to Rock the Slick Back Hairstyle for Men 1. Slick Back Fade @jules.thebarber Look: The slick-back…
Here is the thing: Manscaped's Peak Hygiene Plan subscription might be one of its sneakiest marketing tactics. Thanks…